February 22, 2023
Empowering a New Generation of HVAC Professionals in East Africa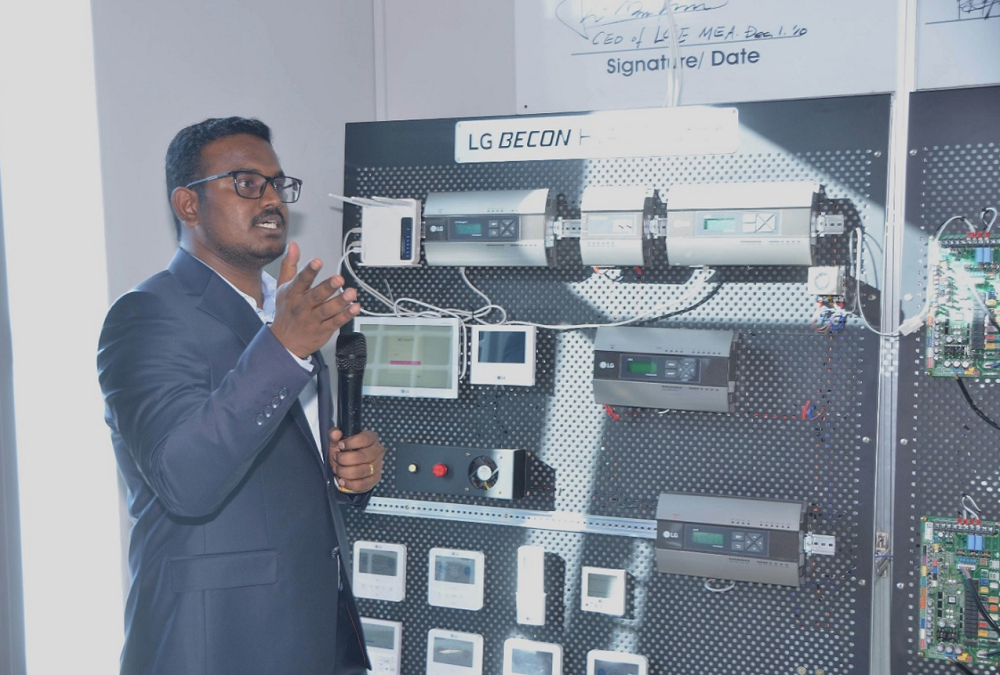 Raja Durai, AC academy trainer & technical engineer at LG Electronics East Africa
Since easy installation and maintenance are both key to achieving the next-level product experiences today's consumers demand, LG East Africa is investing in such areas to enhance the overall performance of its residential and commercial Heating, Ventilation and Air Conditioning (HVAC) solutions. As part of this, LG will train numerous local technicians and bring them up to speed with the company's latest advanced appliances.
(From left to right) Kim Yong, general manager of LG Electronics Middle East and Africa, Dr. Reuben Kivindu from the University of Nairobi's Department of Mechanical Engineering and Kim Sa-nyoung, managing director of LG Electronics East Africa
Through its partnership with the University of Nairobi (UoN), which was established in 2010, LG will train engineers, architects, contractors and other building professionals so that they can work with its latest HVAC innovations. These trainees will be drawn from a pool of LG distributors, dealers and companies dealing in HVAC services, which is significant considering the difficulty in finding employment in the region.
With the demand for energy-saving technology at an all-time high and the fact that most African countries are flooded with outdated air conditioners, this partnership aims to ensure future engineers and architects are in the know when it comes to the fast-evolving technologies and appliances that are set to dominate the market.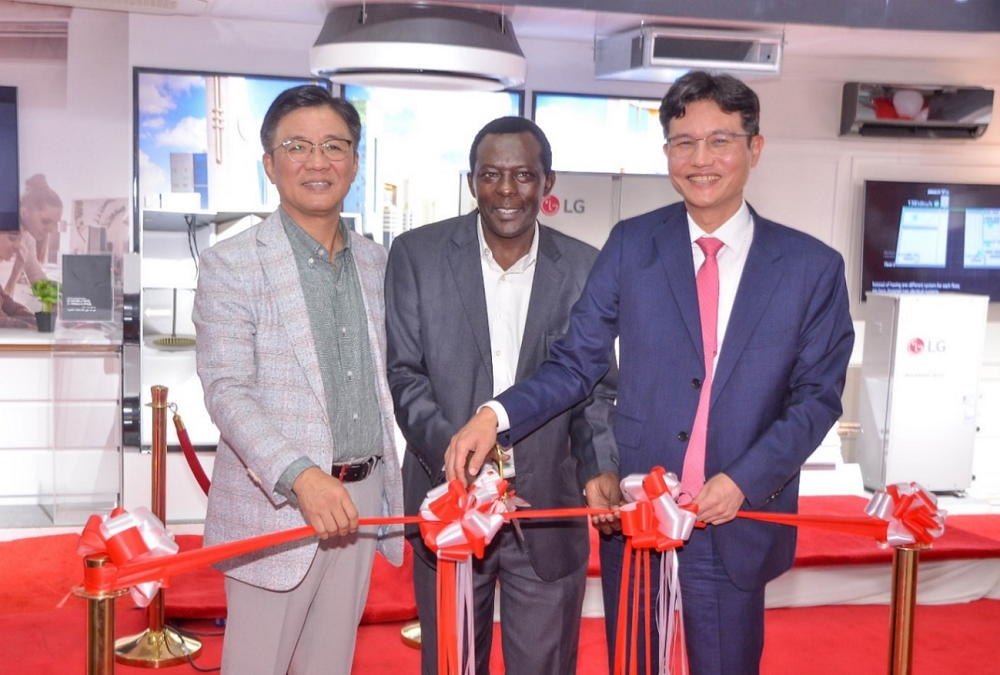 LG East Africa's next phase of expanding its HVAC business is a total revamp of its B2B Academy and the rebranding of its showroom, directly targeting professionals working in construction while enhancing the technical skills of locals. Once this takes place, comprehensive training will be offered through practical demonstrations conducted in the showroom as well as via informative webinars and seminars. The first electronics company in the region to operate an academy that provides HVAC training, LG may even visit clients' offices in person to conduct classes.
Greater awareness and top-class training are crucial if the local market is to be persuaded into adopting innovative technologies such as LG's HVAC offerings. So, together with major industry players, LG East Africa will strengthen its B2B Academy to provide a platform for locals to sharpen their technical skills and gain knowledge on the company's range of state-of-the-art air conditioners. Hundreds of trainees are expected to benefit from the courses offered by the B2B Academy, which cover everything from installation and troubleshooting to full service.
Open Monday to Friday from 09:00 to 16:00 (EAT), LG's rebranded showroom gives everyone an opportunity to learn all about the company's advanced HVAC innovations which are ideal for residential, retail, public and corporate spaces as well as hospitals, hotels and learning institutions.
Recently, LG East Africa also introduced its new cloud-based technology, TMS-BECON Cloud, to let customers monitor their LG air conditioners in real time and request troubleshooting from professionals based in Nairobi.
With energy costs soaring amid a global cost-of-living crisis, many consumers are switching off their outdated appliances and turning to more innovative ones in a bid to trim their energy bills. LG will continue to provide innovative air conditioning systems with inverter technology at the perfect price point, helping the world's growing number of environmentally conscious consumers reduce their energy consumption and save money in the long term.
Contributed by LG Kenya
# # #