April 29, 2022
Empowering Thousands in Kenya to Live Better
In its mission to make the world a better place to live for everyone, LG Electronics will forever champion the importance of social contribution and doing more as a company to help those that can't help themselves.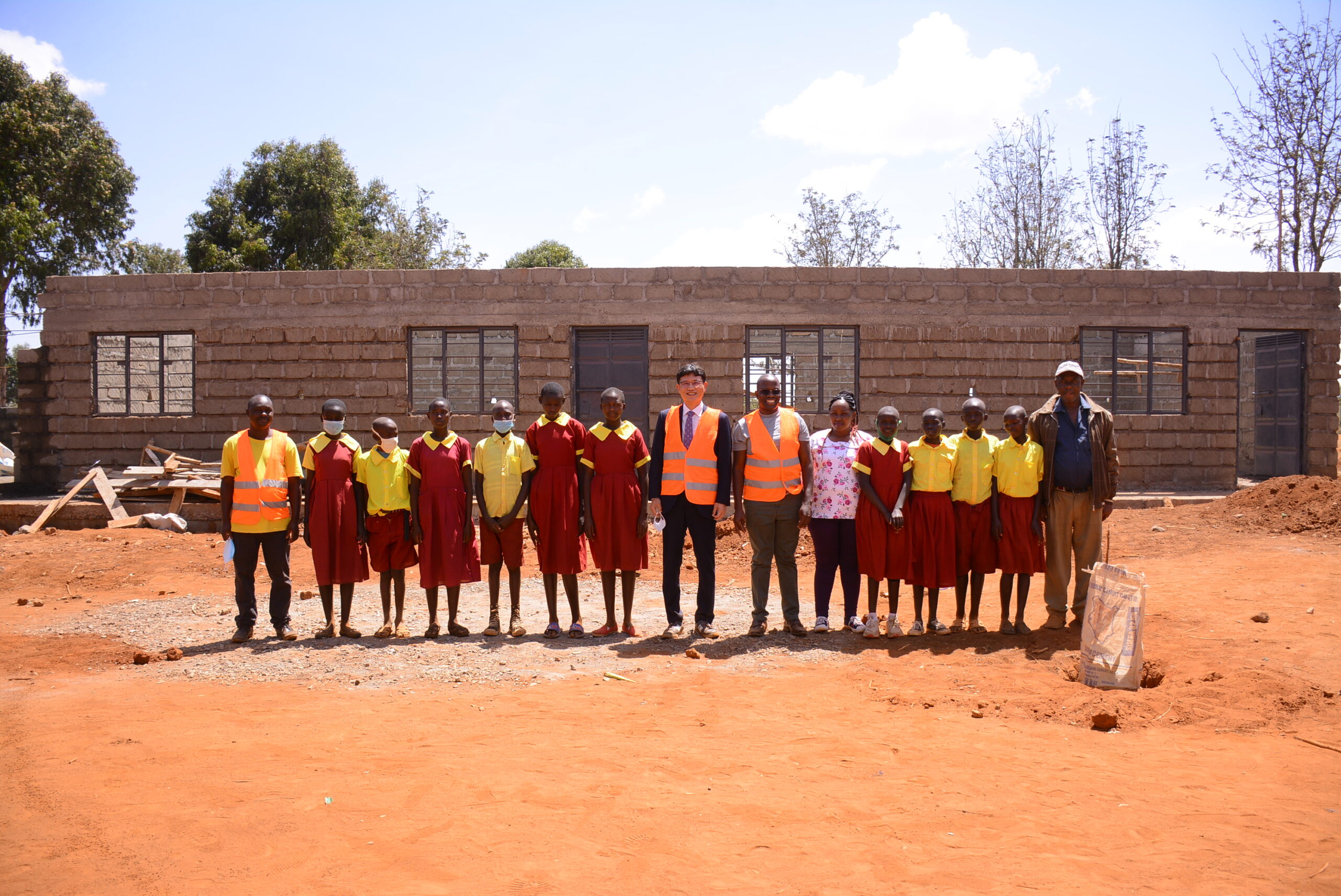 LG Electronics East Africa Managing Director Kim Sa-nyoung with HFH managers and students at the Mbombo Primary School construction site.
LG East Africa has been actively carrying out diverse social initiatives to help improve education, environment and health standards in the region over the last few years and has already made a lasting impact on thousands of locals. This year, LG East Africa partnered again with Habitat for Humanity (HFH) Kenya for its second CSR project to support more than 25,000 Kenyans in Laikipia County.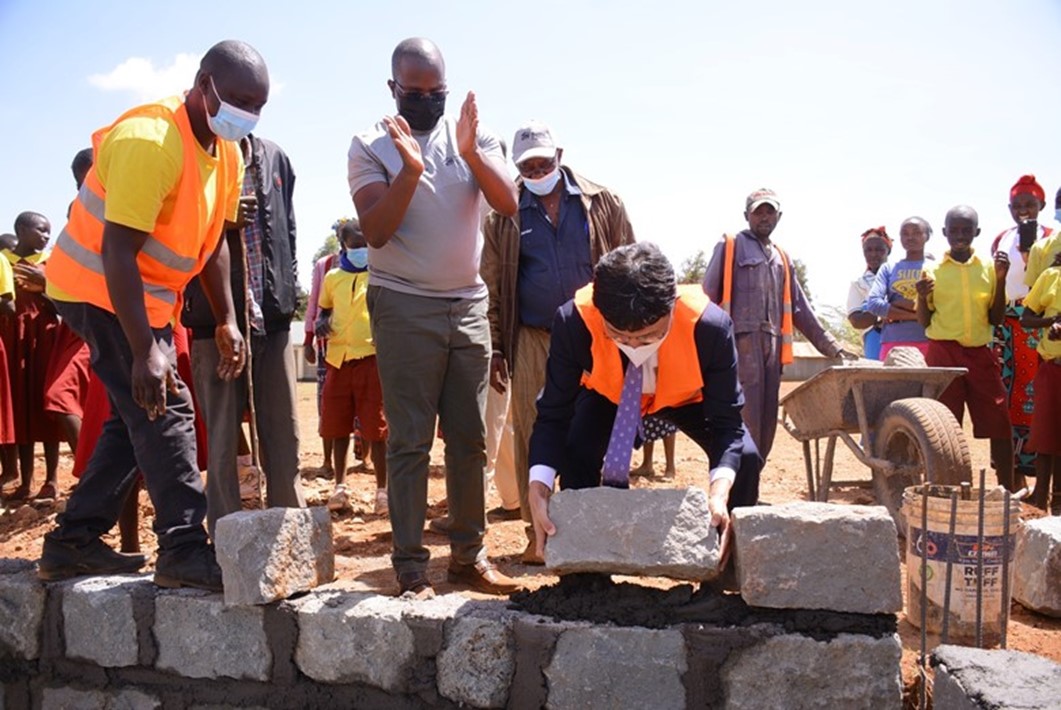 LG Electronics East Africa Managing Director Kim Sa-nyoung lays a stone to commence construction of ablution blocks at Mbombo Primary School,
with HFH Senior Program Manager Nixon Otieno and Mbombo Primary School Headteacher Mwangi Thumbi looking on.
Early this January, LG in partnership with HFH Kenya launched several social initiatives valued at around USD 90,000 (KES 10.3 million) to benefit more than 3,000 primary and secondary school students and the 22,000 residents receiving supplies from the Olmoran and Maundu Meri Dispensaries every year. At least two dispensaries and seven schools within Mbombo and Rumuruti will see positive changes from these initiatives.
Many children and teachers at these schools have limited access to clean, safe water and must make regular trips to far-away dams. To make matters worse, school infrastructure is severely lacking with classrooms, which are mostly made from mud and old iron roof sheets, lacking doors, windows and proper sanitation.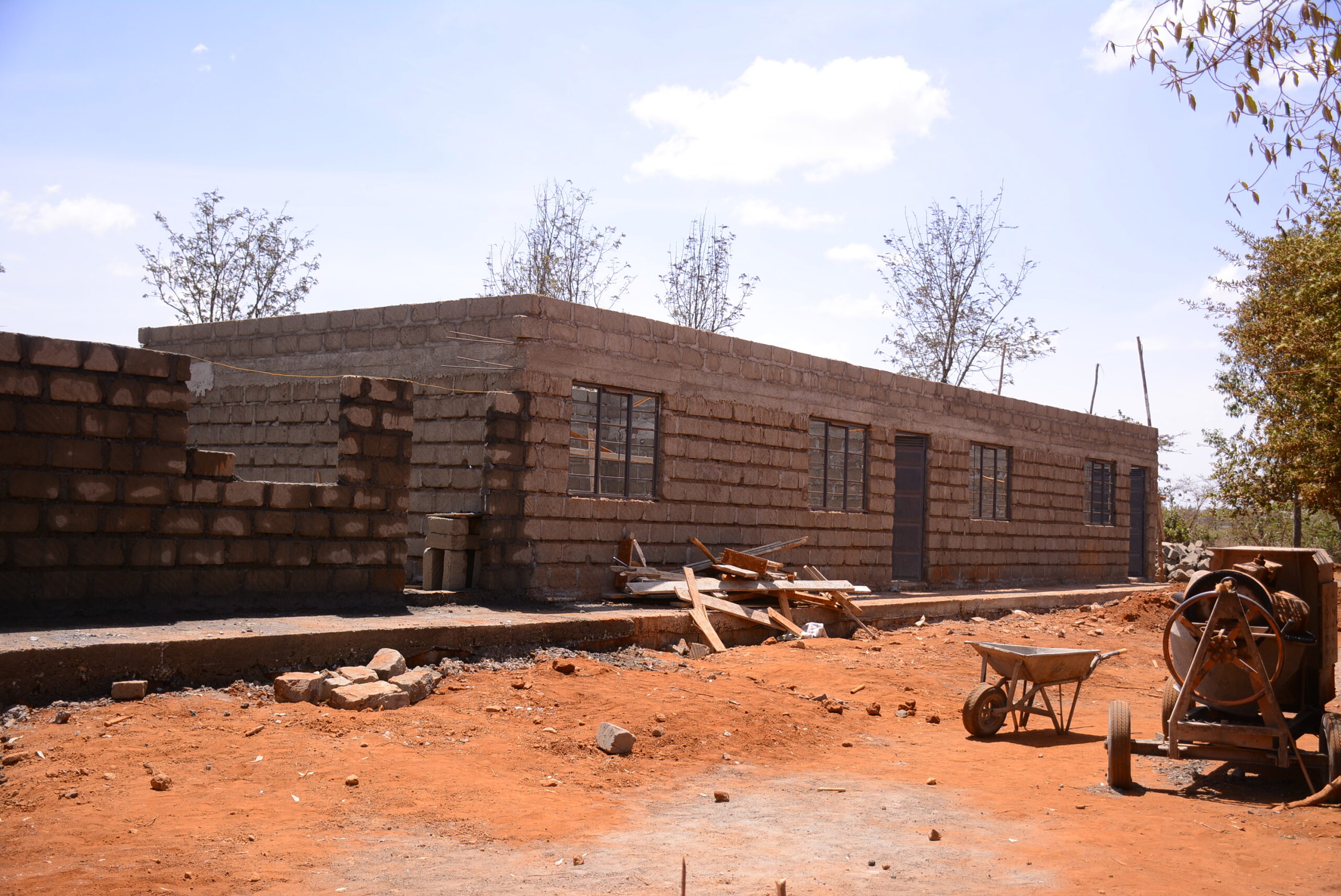 Ongoing construction at Mbombo Primary School.
To make life better for the children, LG aims to directly resolve the challenges facing these vibrant communities. The company is building new classrooms and toilet facilities and furnishing them with proper school desks, tables and equipment, with construction expected to be completed by June. Over 20 LG products including refrigerators, washers, water purifiers, air conditioners, TVs and microwaves have been donated so far.
This initiative is a continuation of LG Electronics' continued partnership with HFH, first partnering with the Korean branch in 2020 to launch the LG Come Home Challenge, inviting fans to create short videos on how much they love their home. In return, LG made generous donations and gifted appliances to newly built homes in Kenya, Vietnam and India.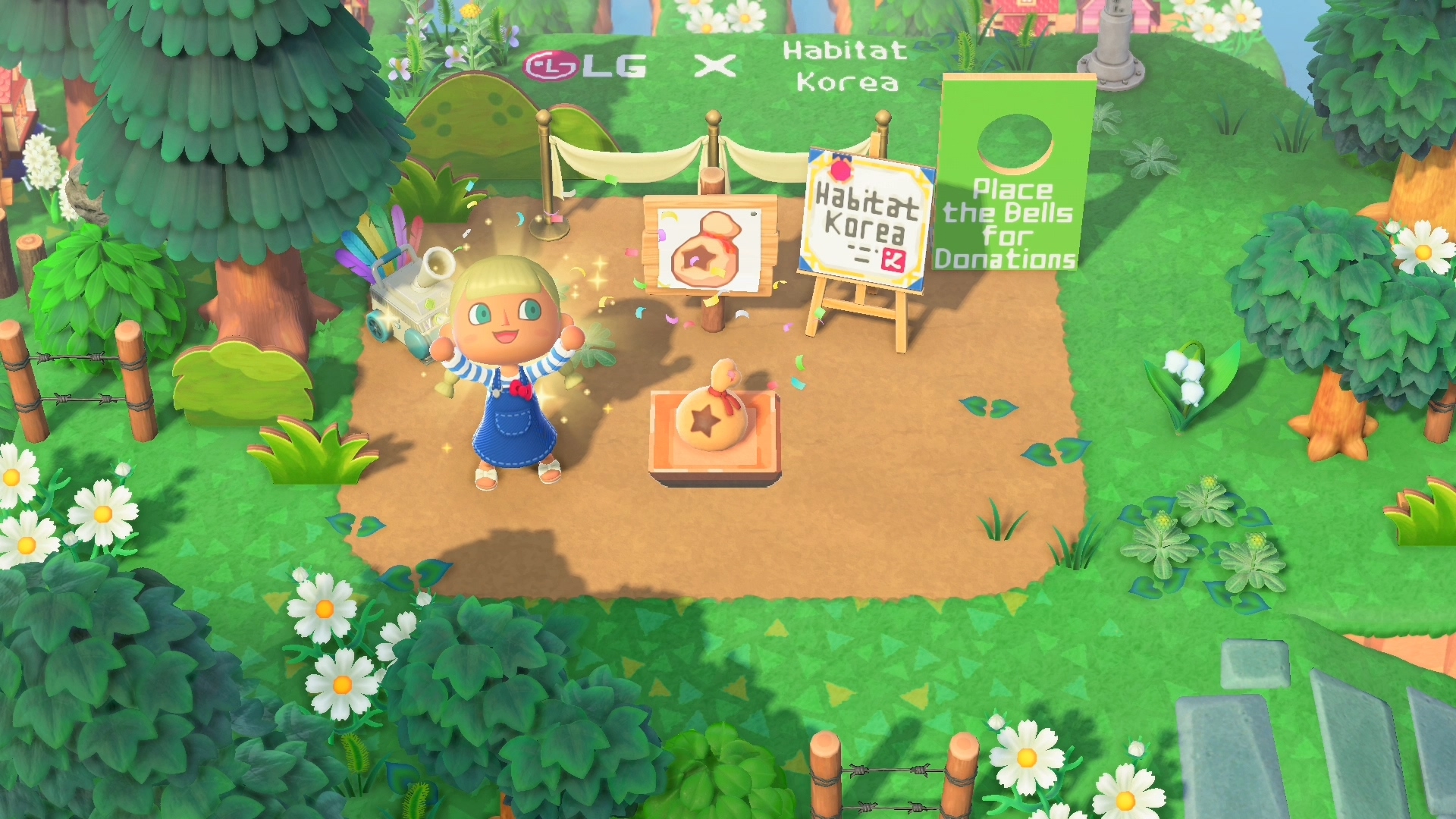 Also, as part of its 2021 LG Healthy Home Solutions Campaign, LG let fans of Animal Crossing: New Horizons and Fortnite virtually experience healthy home solutions and make donations to HFH Korea – courtesy of LG – by simply posting screenshots on their socials.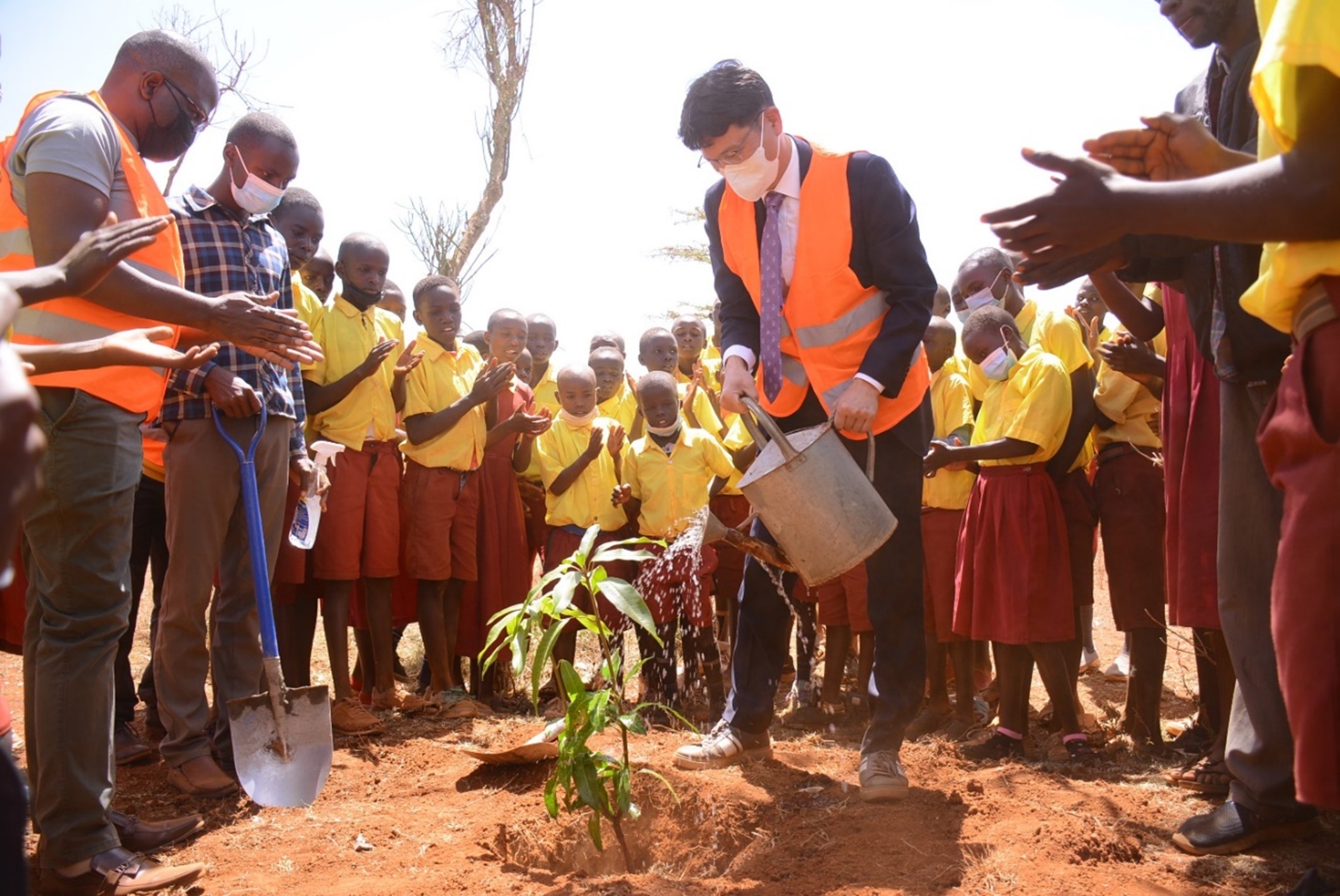 Laikipia becomes the second Kenyan county to benefit from LG's work with HFH, following the company's first successful initiative in 2021 which improved learning facilities at several schools including the Machakos School for the Deaf.
Stay tuned to hear what else LG has planned to help support local communities around the world in need of a helping hand!
Contributed by LG Kenya
# # #