February 23, 2023
[Graphic News] 5 Tech Keywords You Should Know in 2023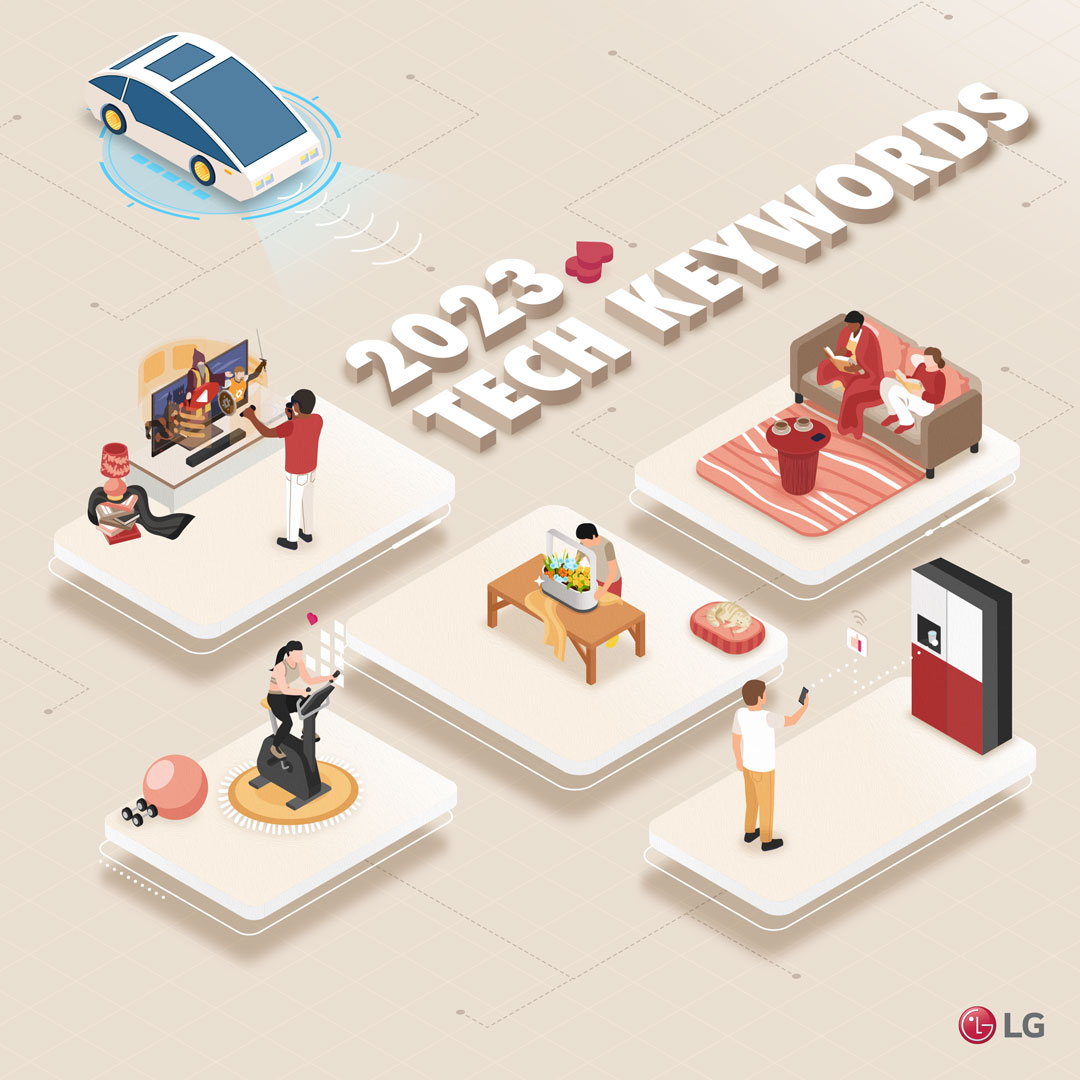 At the start of every year, almost everybody in the tech world gathers in Las Vegas to show off their newest products, technologies and concepts at CES, the world's biggest consumer electronics show. This year, participating companies were determined to demonstrate how their innovative products and solutions help solve some of Earth's greatest challenges and change the lives of thousands, if not millions, for the better.
Inspired by its belief that the answer is always with the customer, LG showcased its most advanced customer-centered innovations that provide entirely new value and convenience to its customers. Here are the five tech keywords for 2023 which cover the areas of personalization, sustainability and virtual reality.
Me, Myself and I
With far more people inclined to seek a living space that fully matches their personality, leading consumer electronics companies are rethinking their product development approach in order to build appliances that not only possess excellent features, but also blend effortlessly into various home interiors.
With this new attitude also comes a greater demand for personalized viewing experiences, especially as people spend more time at home since the onset of the pandemic. That's why every TV being released is now equipped with an operating system that employs all kinds of features that help individuals find their perfect show instantly with next to no effort on their part.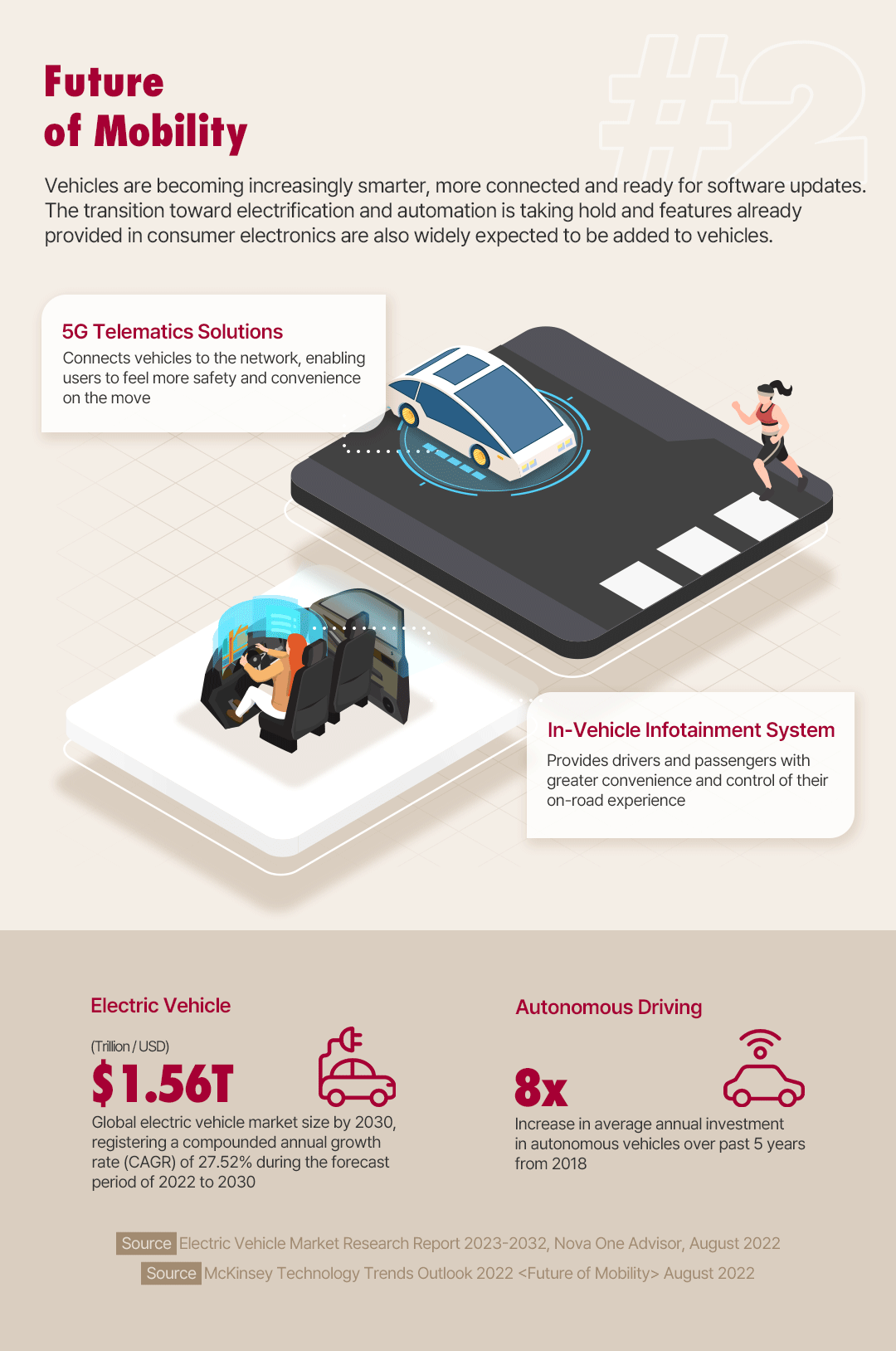 Future of Mobility
Major car makers are shifting their production to electric vehicles and joining top-tier tech software companies to reimagine what a car could and should do in the future. The growing importance of the in-vehicle experience is transforming the future of automobility.
LG's Vehicle component Solutions Company is committed to enhancing the driving experience through its expertise and know-how of vehicle parts technologies, so that its customers can develop advanced car models that make the journey more entertaining, easier and, most importantly, safer.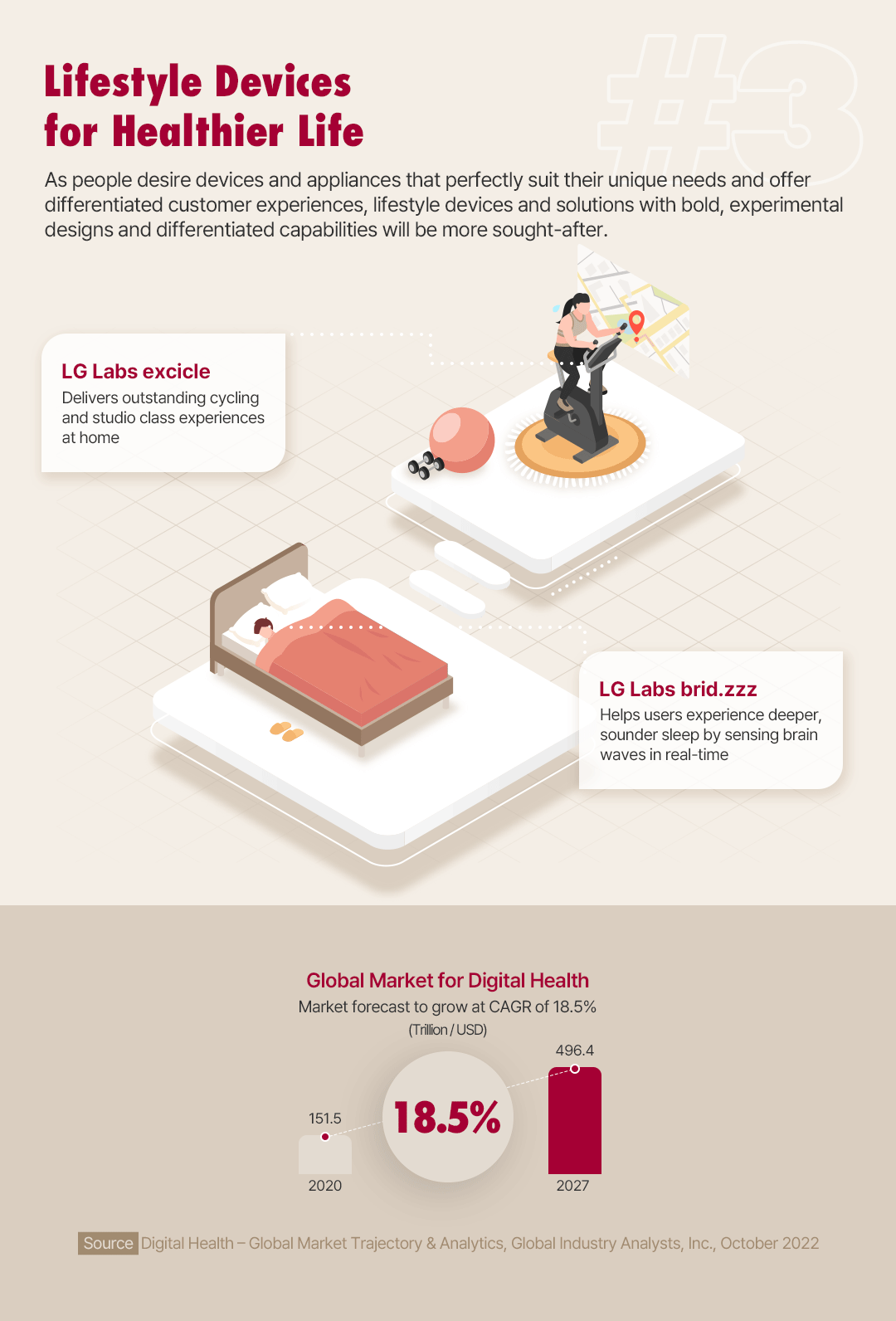 Lifestyle Devices for Healthier Life
After living with the pandemic for so long, people are now more concerned with their health than ever before. Under these renewed circumstances, people desire lifestyle devices and solutions that can empower them to take control of their health care and wellbeing while lowering costs at home.
In line with this trend, lifestyle devices and solutions with digital health technologies will stand out for these growingly discerning customers, who are willing to pay more for products that seem to be made for their healthier lives.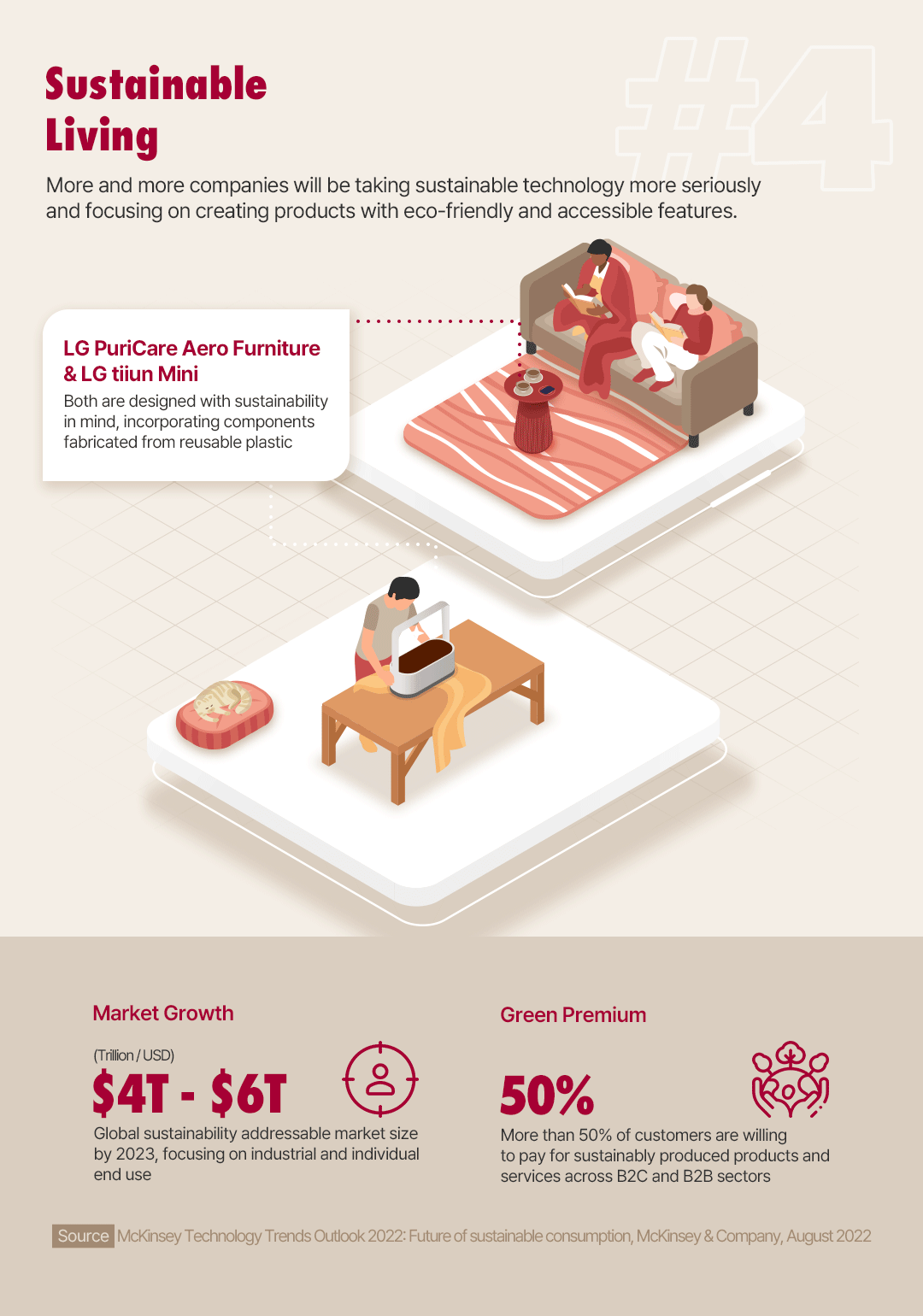 Sustainable Living
For everyone who attended or followed this year's CES, it was clear that sustainability was a major focus. More and more companies, regardless of size and industry, are ranking sustainability higher on their business agendas, which means more companies are inventing products and services with various eco-friendly and accessible features.
LG showcased the company's ESG vision in an exclusive exhibit through the Better Life for All zone at CES 2023, introducing a comprehensive overview of LG's sustainability efforts.
Be in It
With the metaverse still deemed to be the future for tech, especially in the gaming industry, more and more people want cutting-edge devices that can make images or sounds that appear far more lifelike than today.
Driven by growing expectations and demand for a greater sense of reality, more innovative products that help users feel fully immersed in the digital environment will be further thrust into the spotlight in 2023.
# # #