November 9, 2021
Bringing Street Art Indoors With OLED Technology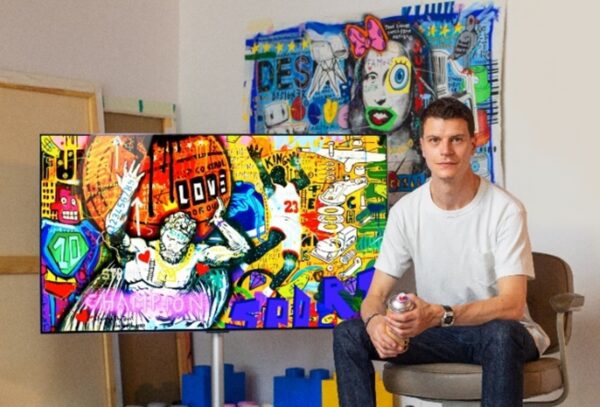 In keeping with LG's philosophy Art Inspires Technology, Technology Completes Art, LG recently took on the challenge of bringing together an artist with advanced OLED TVs so that masterpieces can be experienced exactly as intended thanks to the true-to-life colors and deep blacks of OLED technology. To mark the launch of LG G1 series OLED TV featuring Gallery Design in France, LG teamed up with pop street artist Jisbar, renowned for his talent for reinterpreting classic masterpieces by the likes of Leonardo Da Vinci, Frida Kahlo, Gustav Klimt and Andy Warhol.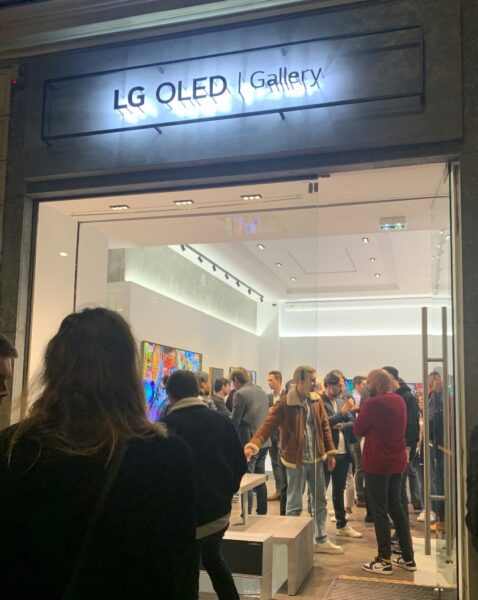 One of the most creative artists of his generation, Jisbar made history in 2019 by becoming the first artist to combine aspects of art, engineering and physics to send his Punk Mona painting into Earth's orbit. In fact, his passion for pushing the limits is exactly why he was LG's partner of choice to create vibrant art for LG's most advanced OLED TVs.
This talented young artist created three pieces specifically for the LG OLED Gallery, each one boasting a different theme: Sport, Game, Design. One of Jisbar's three works will be donated to the Téléthon, the 30-hour French charity event that takes place in early December every year to raise funds for neuromuscular diseases research.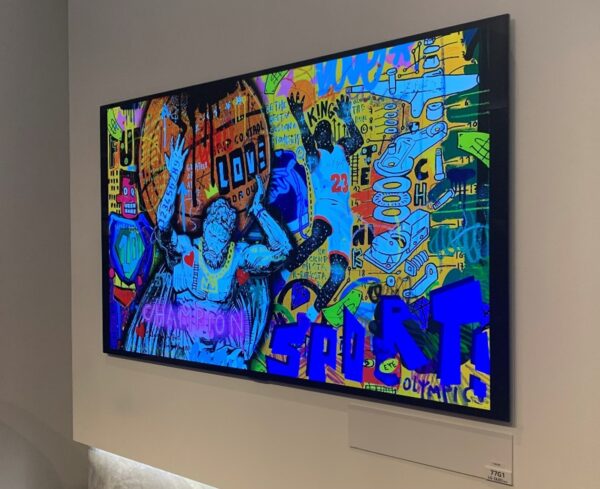 In addition to his own unique style and technique, Jisbar is keen to honor the artists who have contributed to the art world over the years. Jisbar frequently paints with the International Klein Blue (IKB) pigment, a signature ultramarine patented by French artist Yves Klein in 1957 that is difficult to recreate. As seen in Jisbar's work, Sport, the color takes on a whole new level of dynamism and depth on LG OLED TV.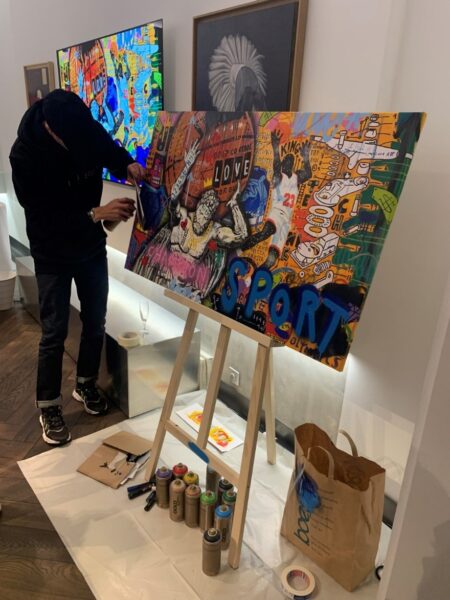 In a demonstration in front of a live audience, Jisbar added finishing touches to Sport, depicting the Greek Titan Atlas carrying the world on his back beside basketball legend Lebron James. Jisbar used a sport-themed color palette of yellow, orange, brown and green to paint an interpretation of Superman to represent athletes' superhuman athleticism and strength.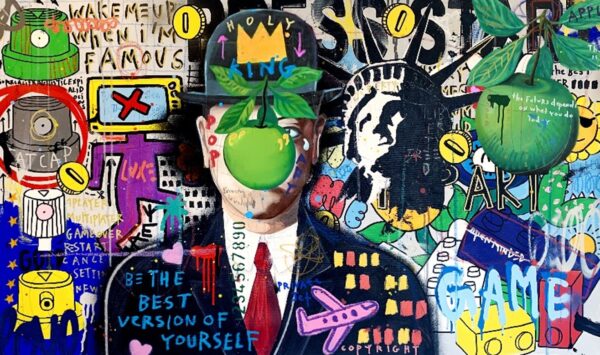 Jisbar's Game painting brings the realms of gaming and television together through gold coins and LEGO bricks. In this explosion of creativity, the dominant presence is a classic reinterpretation of René Magritte's The Son of Man, the well-known overcoat, bowler hat and green apple revisited with a twist.
For his final work, Jisbar took its inspiration from The Mona Lisa.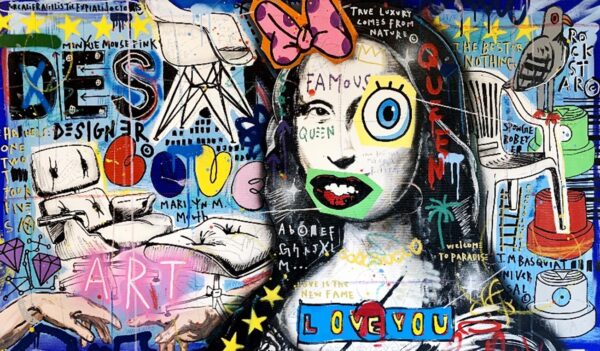 "I diverted from the original masterpiece with several patchworks for her iconic face to bring a more modern and chicer look," Jisbar explained. "To match the design and premium aspects of LG G1 series OLED TV, I chose to depict the hands from Michelangelo's The Creation of Adam and sketches of iconic chair designs including the Eames Lounge Chair and Ottoman, to express how design is constantly evolving. And to add my trademark touch to the piece, I used the spray tips I often use in my paintings."
"I'm delighted to have collaborated with LG for this project," added Jisbar.
Contributed by LG France
# # #