August 6, 2021
Haute Couture Lit
LG OLED TVs are one the most powerful mediums for contemporary fine arts and high fashion thanks to its impeccable display, unique design and premium aesthetics that set it apart from the conventional. To prove this, LG Electronics recently collaborated with talented artists from all around the world.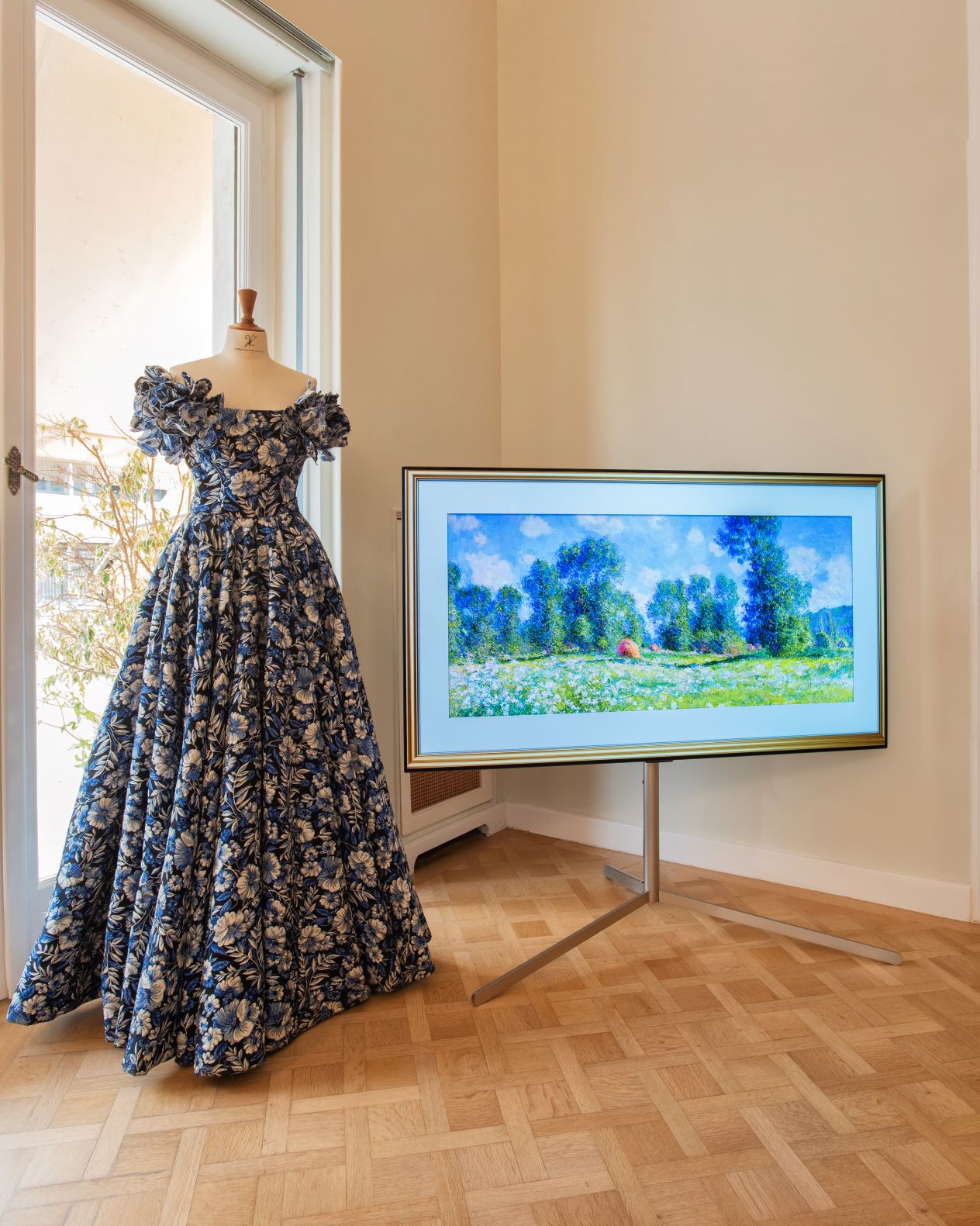 "Effect of Spring at Giverny" by Claude Monet
In Greece, LG worked with the country's most gifted fashion designers, Vassilis Zoulias and Stelios Koudounaris, who have deemed highly of LG's self-lit OLED technology to feature exquisite detail of high fashion and have LG OLED G1 TVs proudly displayed in their ateliers to bring inspirations to their artwork.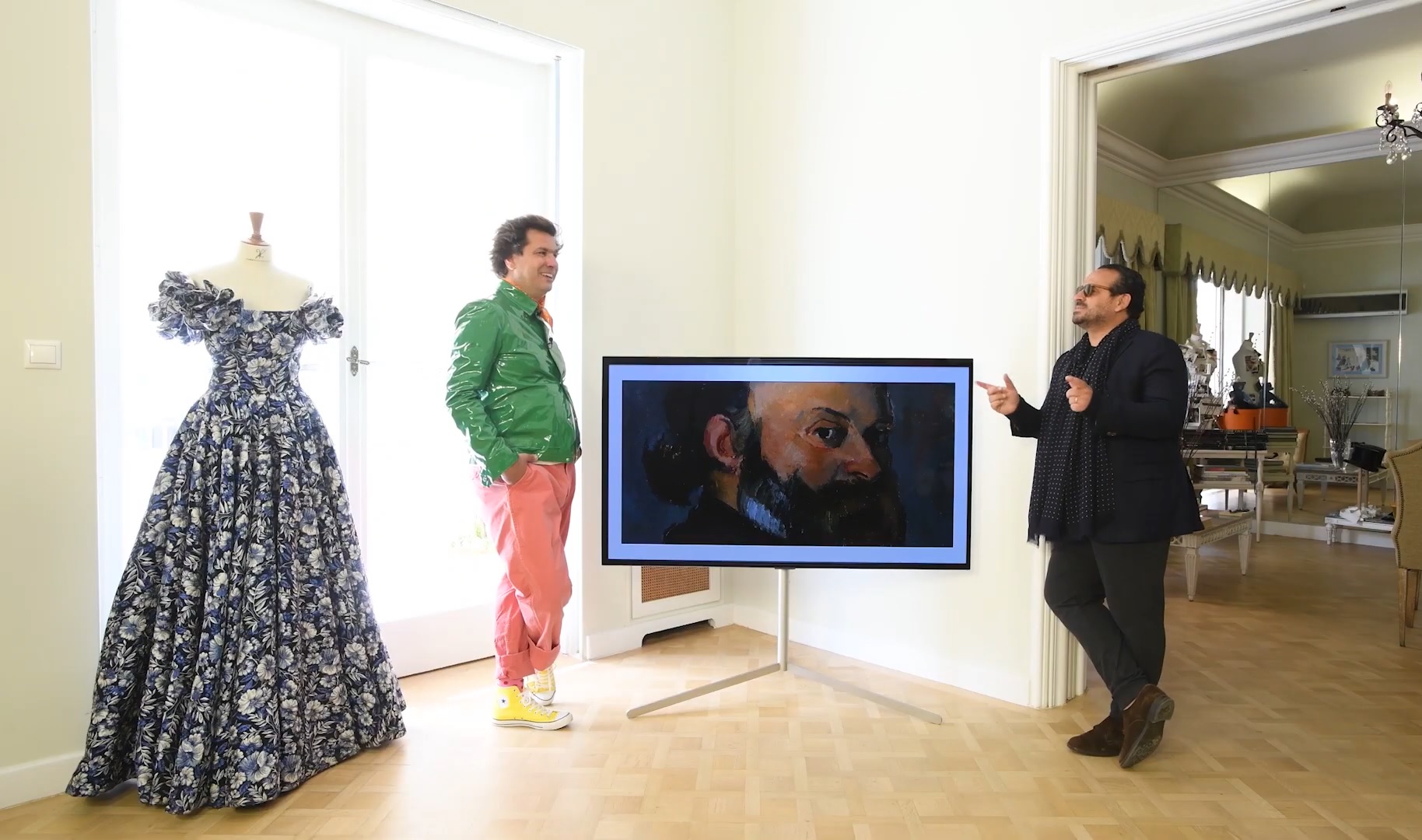 Vassilis Zoulias (right) with "Self-Portrait" by Paul Cézanne 
Vassilis Zoulias has been shaping fashion trends in Europe. He's especially loved by movie stars, celebrities and politicians, who love his elegant garments that bring powerful emotions to life in various shapes and patterns. Zoulias pursues a sophisticated and contemporary style that is easy to wear and fits comfortably for all body types. And, while working with LG, Zoulias found that the sleek and minimal LG OLED G1 TV blends seamlessly into his atelier and, thanks to its special Gallery stand, could be placed wherever he felt the art-like device best complemented his latest work.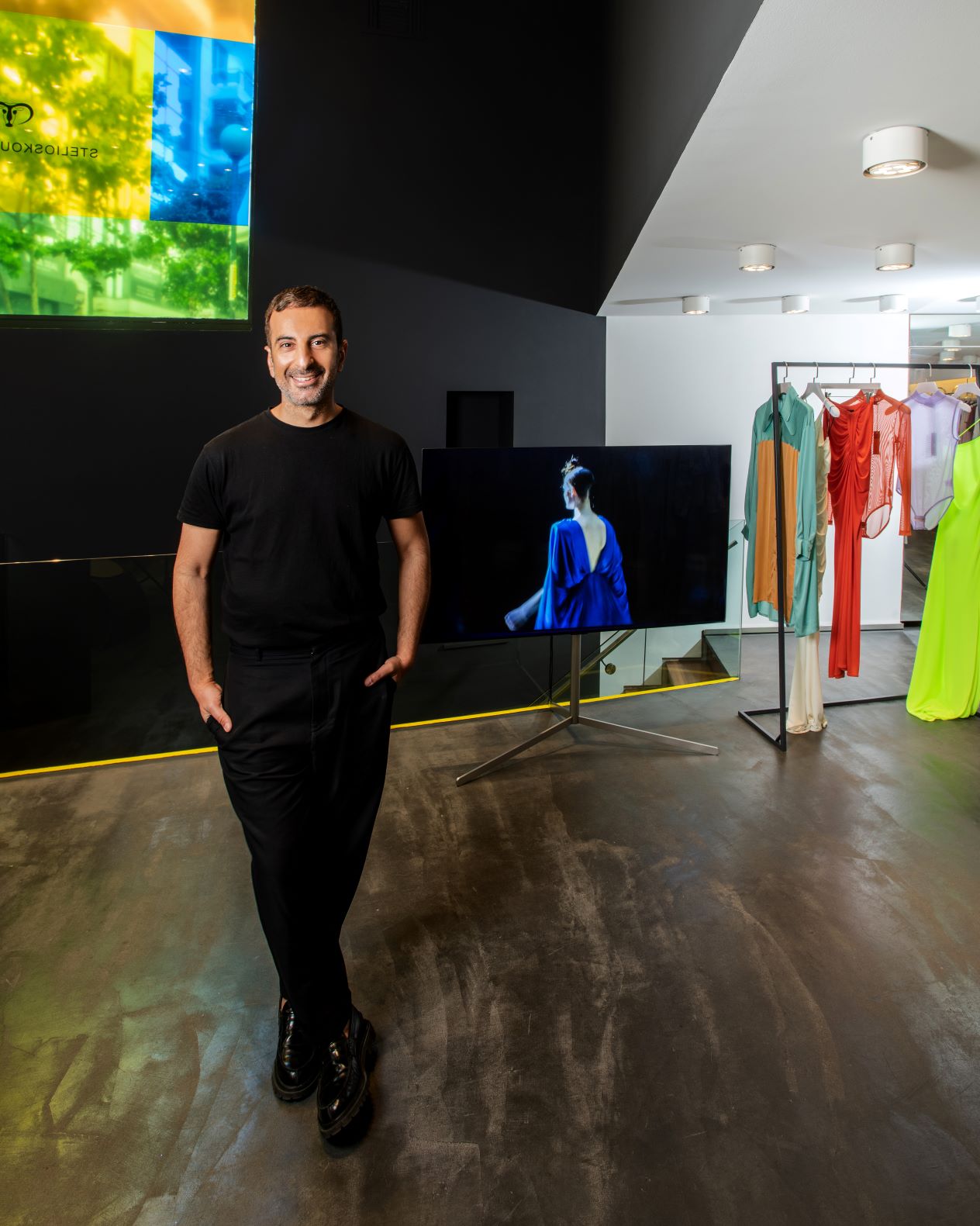 Stelios Koudounaris
Representing the new generation of Greek fashion, Stelios Koudounaris has run 24 women and 13 men's collections to his name. Since introducing his very first collection in 2008 when he was only 27 years old with his own unique aesthetic identity, Koudounaris has risen as one of the most prominent and influential designers among a new generation of Greek fashion. At his showroom, LG OLED G1 TV's Gallery Mode displays his collections and fashion shows with lifelike details of the unique textures and fabrics of his pieces, so visitors can experience his whole collection vividly on LG OLED G1 TV.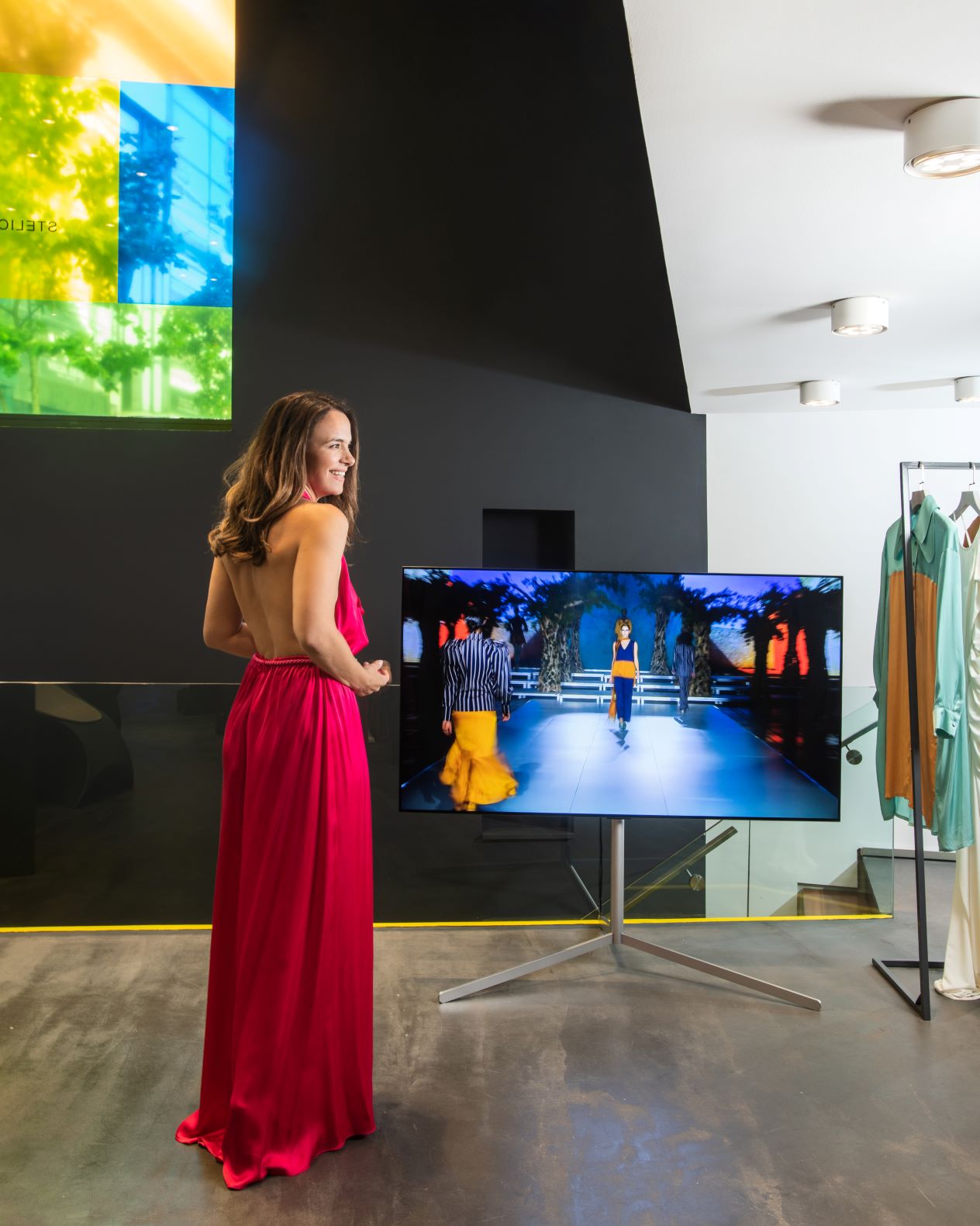 Thanks to its advanced self-lit pixels, LG OLED TV opens up new possibilities in various fields of arts including fashion design, providing outstanding picture quality along with a touch of sophistication and elegance to any room on top of the latest cutting-edge technologies that come together for a completely unique viewing experience.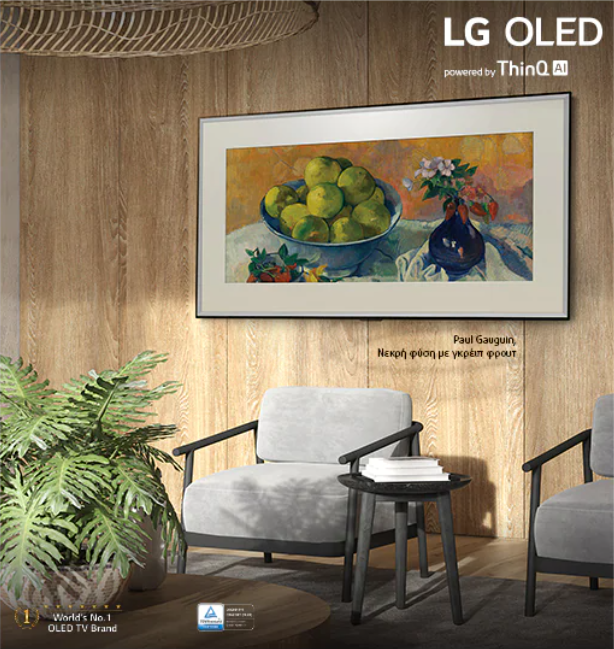 What's more, to give consumers around the globe complete access to selected art works through the flawless screen of LG OLED TVs, LG Greece has collaborated with the Basil & Elise Goulandris Foundation. This magnificent collection focuses on new and contemporary art as well as masterpieces by Cézanne, Vincent van Gogh and Monet.
Stay tuned for LG's continuous effort to delve into unique spheres to shed light on its innovative products that offer both high quality and aesthetic appeal.
Contributed by LG Greece
# # #