July 20, 2021
Masters of Colors: BVLGARI's Exquisite Jewelry and Self-Lit OLED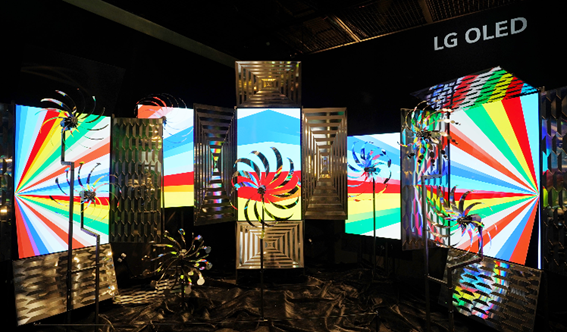 LG Electronics' SELF-LIT campaign kicks off with a collaboration with Italian luxury brand BVLGARI for its exhibition in Seoul, BVLGARI Colors. Established in Rome in 1884, BVLGARI is revered worldwide for its exclusive collections of watches, fragrances and accessories. But arguably it is jewelry that the design house is best known for. Featuring beautiful, precision-cut gemstones, precious metals of the highest grade and BVLGARI's iconic, bold style, the prestige pieces are a gorgeous interplay of colors and textures.
For a work of art to truly be appreciated, it must be presented in the exact color or effect the creator intended. LG's self-lit OLED technology has been deemed by BVLGARI as the only display capable of capturing the vibrancy and exquisite detail of the brand's jewelry in all its glory. With their ability to convey immaculate color reproduction and infinite contrast, the self-lit pixels deliver exceptionally lifelike colors as well as deep blacks and a contrast ratio that provides an incredible sense of weight and three-dimensionality.
To truly showcase the mesmerizing beauty and variety of BVLGARI's masterpieces, intriguing digital works of art by top Korean artists are displayed alongside the jewelry on LG self-lit based OLED screens. Divided into four themes titled Red, Blue, Green and Multicolored, the exhibition promises to offer an exhilarating experience that combines the best of traditional craftsmanship and the epitome of technological innovation from LG and BVLGARI, the two masters of colors.
BVLGARI Colors is the first in LG's SELF-LIT Art project series of global exhibits celebrating the heritage and history of OLED technology. LG will again partner with BVLGARI in Milan to turn premium shopping destinations including the Galleria Vittorio Emanuele II and BVLGARI's flagship Serpenti Gallery in Rome into SELF-LIT Streets during Milan Design Week.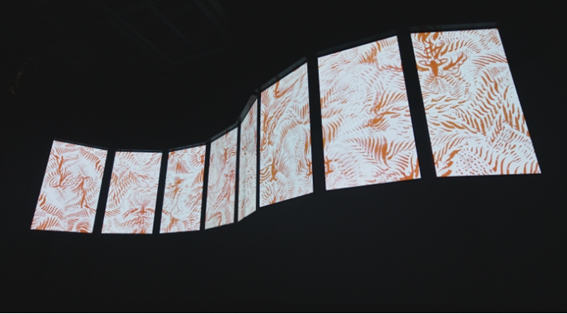 What's more, LG's SELF-LIT Museum will see LG's stunning OLED TVs displaying art at the world's best-known museums while SELF-LIT Masterpiece will focus on the creativity of contemporary artists at renowned international art galleries. The self-lit technology of LG's next-generation TVs boasts the accuracy and the color palette required to convey artists' intentions without any compromise. Back in Seoul at the end of the year, LG's SELF-LIT Bridge project will express the unique value of LG OLED and LG's determination to bring consumers the best viewing experiences possible.
It's rare for a technology to be called a work of art and yet, there is perhaps no better way to describe LG OLED. Stay tuned to see how LG OLED continues to redefine the definition of art in a way no other technology can.
# # #