November 8, 2021
[LG SIGNATURE Inspirations] Celebrating Movement With Perfect Harmony, Artistry, Technology
The living room has become the de facto dance floor for people all around the world, a venue for many impromptu solo dance parties or brave attempts at mastering the latest TikTok dance challenge. LG SIGNATURE, a proud supporter of the arts and a brand that delights in bringing consumers artistic, joyful moments, recently partnered with one of the world's most celebrated contemporary dance companies to deliver a moving experience in the home.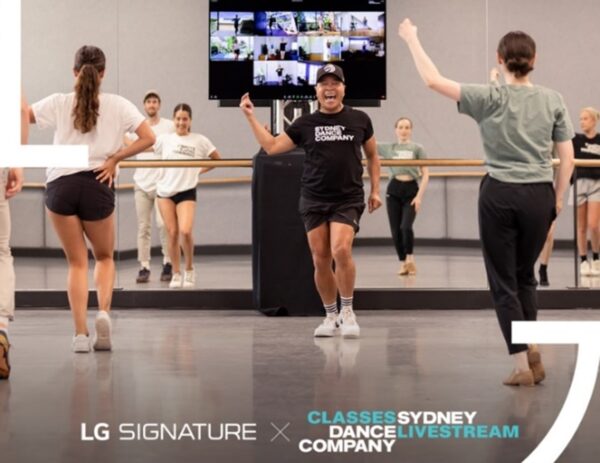 As the newest major partner of Australia's Sydney Dance Company, LG SIGNATURE will be supporting upcoming performances and events as well as Classes Livestream, an exciting new format of hybrid dance class. Allowing people at home to practice along with the Company's professional dancers, the interactive online classes will be a major draw for all dance enthusiasts and especially those whose studios have been closed through the pandemic.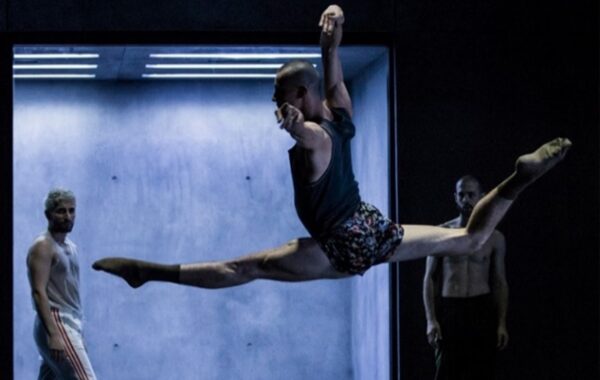 LG SIGNATURE and Sydney Dance Company will also be marking their new partnership by offering free eight-week subscriptions to Sydney Dance Company's Livestream Plus+ (which includes Classes Livestream) to 250 lucky Australian fans. With dynamic, expert teachers, and delivering the same energy as a real in-studio dance class, Classes Livestream brings home the joy of movement and provides an exceptional workout!
Misty Copeland
A global brand that lives by the philosophy, Art Inspires Technology, Technology Completes Art, LG SIGNATURE is a long-standing partner to the famed American Ballet Theatre (ABT). At this year's ABT Fall Gala, LG SIGNATURE showcased its revolutionary OLED R TV and unveiled a unique, interactive art installation, named See Beyond after the brand's OLED R marketing campaign. In attendance at the elegant gala was acclaimed ballerina Misty Copeland, the first African American woman to be promoted to the position of principal dancer in the ABT's 75-year history. Along with style icon Olivia Palermo, both women are brand ambassadors for the LG SIGNATURE brand.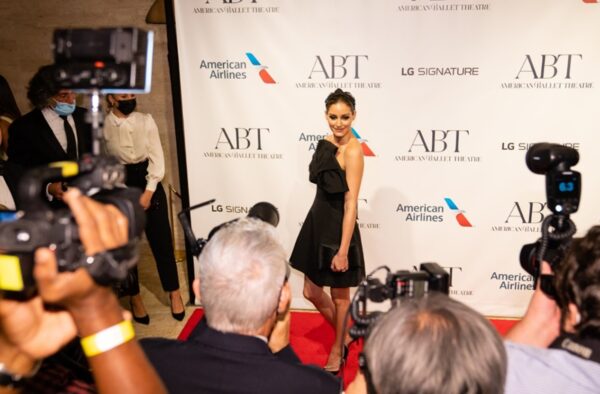 Olivia Palermo
Eliciting wonder and audible gasps at the exclusive event, the See Beyond installation employed LG CineBeam 4K UHD Laser Projectors to create a 360-degree 3D video capturing the graceful movements of ABT principal dancer, Skylar Brandt. The advanced 3D mapping enabled by LG's cutting-edge projectors even provided attendees with the unique experience of being transformed via the magic of technology into an effortlessly elegant dancer.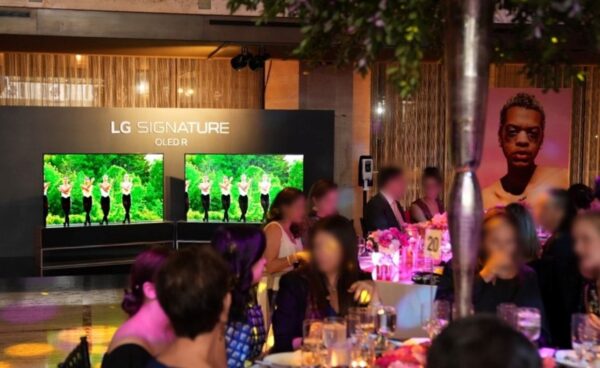 A pair of LG SIGNATURE OLED R TVs displayed in beautiful clarity, memorable ABT ballet performances such as The Nutcracker and Desire in stunning 4K. Brought to life by the color, contrast and smooth motion that only OLED can offer, ABT dancers moved seamlessly from one screen to the other.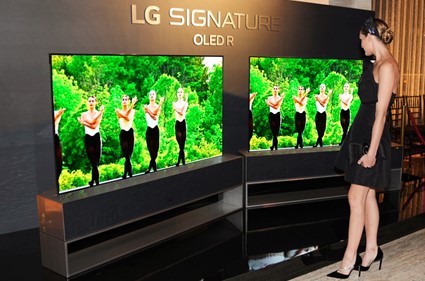 Recognizing that life is movement, LG SIGNATURE – the brand that unites artistry and technology as no other can – will continue to support the world's leading proponents of dance and find new ways to enrich people's lives in the pandemic era and beyond.
# # #