March 8, 2021
[Executive Corner] Bringing the Future to Life with "All for One" Solutions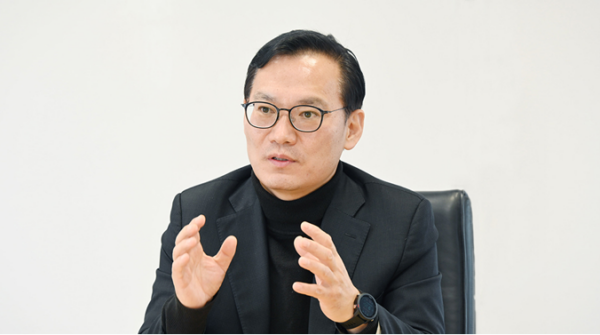 Imagine a home where the facial recognition-equipped front door automatically opens to welcome you inside, followed by an air shower that blows away germs and viruses from the outside world that may have settled on your skin, hair or clothing. As you enter each room, your presence is detected and the lighting and temperature intelligently adjusted to your preferences. You can even open the curtains to take in the view beyond your window with a simple voice command from across the room via AI speakers.
Behold, the home of the future. And thanks to LG Electronics' innovative solutions, the smart home of the future is a reality in the LG ThinQ Home in a suburb of Seoul here in South Korea.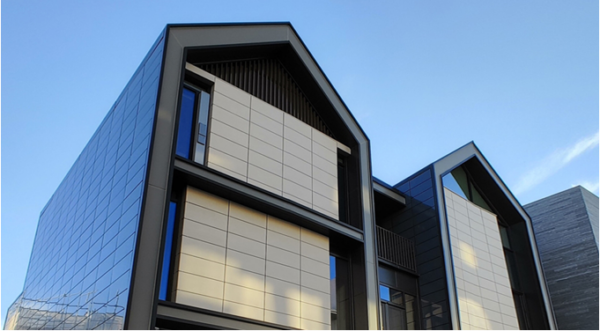 The integrated one-step solutions that are employed throughout LG ThinQ Home are a key element of our Business Solutions Company, which develops unique All for One solutions that bring together a broad range of products and services from LG and partners via LG's integrated home gateway for the sole benefit of the client – the one in the company's All for One philosophy. LG's integrated solutions are able to meet several different needs simultaneously and through the application of intelligent technologies, we're also able to learn from the client to continuously improve their quality of life.
Customer value is derived from our ability to seamlessly integrate complex and diverse products, systems and technologies into a cohesive whole, delivering a completely new, more convenient user experience. Through this integration, residents in an LG-equipped home can enjoy convenient control of various functions such as the security system and outdoor cameras as well as LG's ThinQ-enabled home appliances via the ThinQ app, again available through LG's integrated home gateway.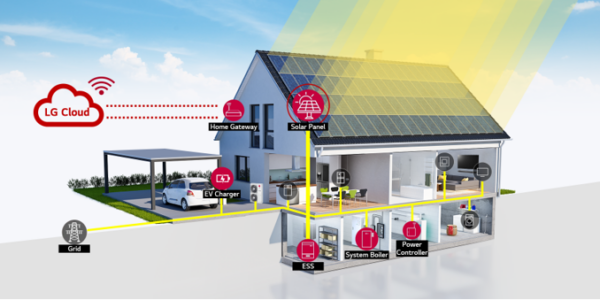 As demonstrated throughout LG ThinQ Home is LG's commitment to sustainability and application of sophisticated smart solutions to enhance energy efficiency. LG not only develops products that minimize energy consumption, we also provide solutions to collect and store renewable energy from sources such as sunlight. This allows us to seamlessly weave together a variety of environment friendly products and systems to reduce a home's energy footprint and monthly utility bills.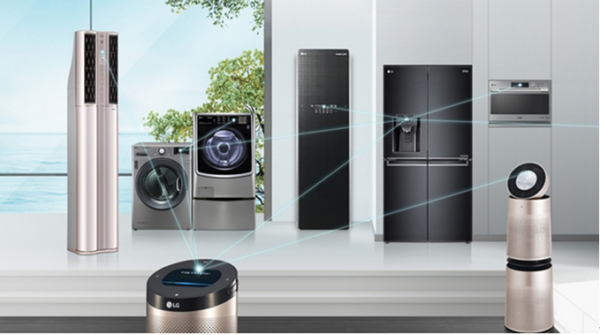 Designed around the three core values of security, convenience and entertainment and brought to life by LG's comprehensive solutions, LG ThinQ Home presents an altogether more satisfying and streamlined vision of modern home life. Because security is such an important part of home safety, LG's facial recognition system makes sure that only authorized persons can gain access. Automated systems take care of a significant amount of home and appliance management, creating more time and energy to enjoy the entertainment provided by our latest smart TVs and audio products.
Such enjoyment is enhanced by the fact that personalized settings travel with each family member as he or she moves from one room to another. In LG ThinQ Home, 12 advanced and strategically placed detectors can identify individuals by their body dimensions and adjust the settings of a room, such as the air conditioner or lighting, to create the most personal of spaces.
Looking ahead, LG ThinQ Home will eventually be able to "read" a person's mood through smart wearable devices and recommend the most appropriate content to watch on an LG TV or the best music to play on LG smart speakers or soundbars. Audio and video content can also be enjoyed on any of the five smart mirrors installed throughout the LG ThinQ Home. As family members go about their morning routines in the bathroom or kitchen, they can catch up on the latest news and sports highlights or listen to their favorite tunes.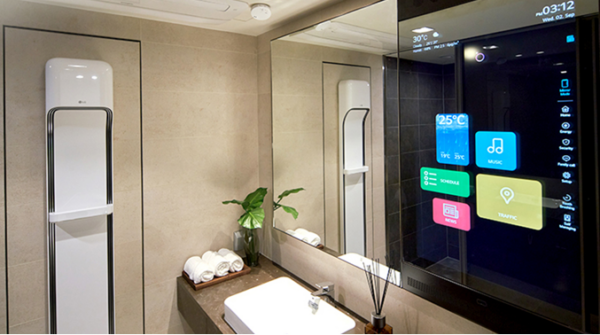 In addition to making the home a better place, LG's B2B Solutions Business Division is also focusing on providing innovative products for the healthcare sector. As one of the pillars of the company, the hospital solutions business is expected to be a significant growth engine in the current rapidly aging population. The goal of the business is to provide a variety of solutions, such as professional healthcare and non-face-to-face telemedicine care, so that medical services can center on prevention rather than the existing diagnosis and treatment approach to enhance the quality of senior care.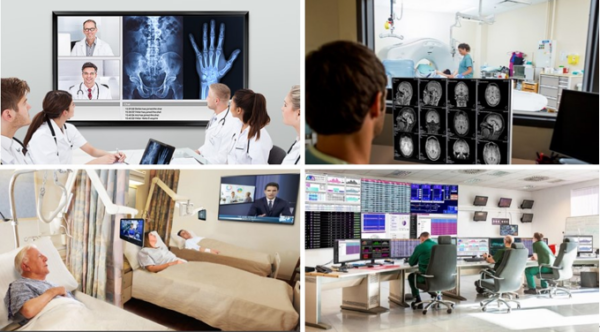 Our innovative medical imaging solutions are optimized for various medical settings with professional monitors enhanced for clinical review, diagnosis and surgery as well as digital X-ray detectors. And LG's holistic system solutions for hospitals such as ventilations and energy management help maintain a pleasant environment for even safer patient care.
As LG ThinQ Home demonstrates, the integrated intelligent home isn't years or decades away, it's here now and LG's growing portfolio of solutions is already capable of making the daily lives more comfortable, efficient and safe so we can deliver on the promise of a better life today.
By Silas Choi, Head of B2B Solution Business Division
# # #