September 21, 2020
[Executive Corner] Our Commitment to "Life's Good From Home"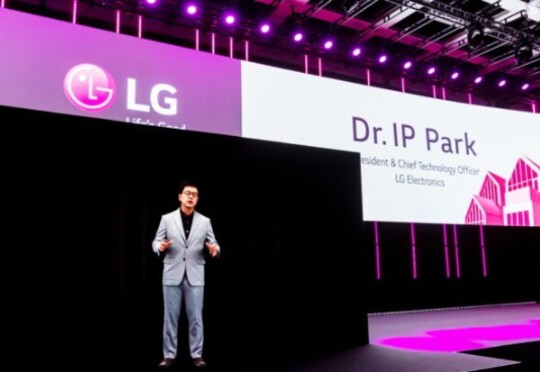 A few weeks ago, I had the honor of representing LG Electronics at IFA 2020 in Germany. What was different this time was that it was my hologram on the stage in Berlin.
Our virtual participation at a major industry event is only one of many firsts that the pandemic has forced upon us. In just about every domain of our lives, from nationwide lockdown and social distancing to an unprecedented scale of remote working and learning, we're having to try new things, learn new ways of living. Now it is our job to turn these changes into lasting innovations for a better life because in this time of crisis, our mission as a lifestyle innovator resonates louder than ever before.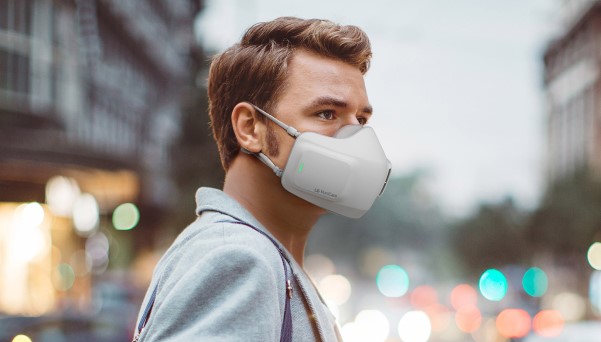 First and foremost, LG is committed, more than ever, to providing products and services which help create a perfect nest of safety, both at home and beyond. The COVID19 has created an especially heightened awareness of personal and environmental safety that we believe will stay with us for long after the pandemic. We've been able to respond to this urgent need by drawing on LG's wealth of innovative technology and expertise:
As its name suggests, LG PuriCare Wearable Air Purifier adapts LG's decades of experience in market-leading air purifiers to this wearable portable air purifier with H13 HEPA filters and respiratory sensors.
Our optics research team worked tirelessly to develop a smart thermal camera which is capable of temperature detection and facial recognition, both simultaneously and autonomously, so as to eliminate the need for costly and risky staffing.
There's also been a tremendous amount of interest in LG Styler, our wardrobe management product, which utilizes steam technology to reduce 99.9 percent of house dust mite allergens as well as germs and bacteria typically found on clothing.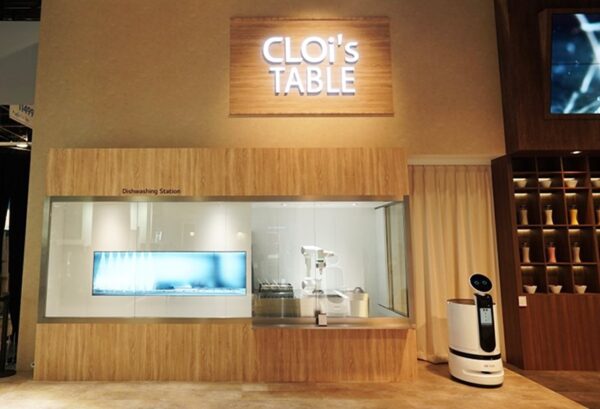 And as we're all trying to keep physical interaction to an absolute minimum these days, fleets of LG CLOi robots have been deployed throughout South Korea to do all sorts of tasks, from supporting medical staff at hospitals to cooking and serving delicious meals at restaurants.
These are all examples of LG once again leading the way in delivering that all-important peace of mind for our customers.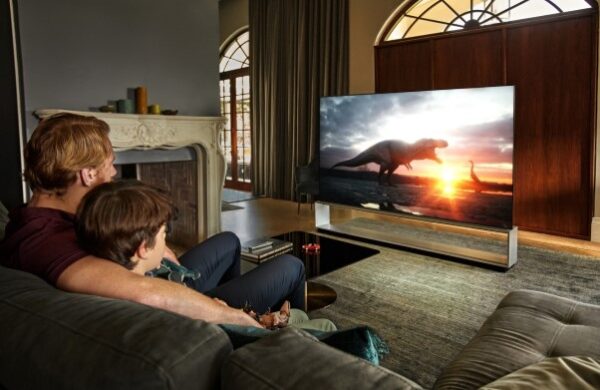 Entertainment is another domain in which LG has much experience. With theaters and theme parks shut down during this pandemic there's been greater demand on home entertainment as consumers have sought ways to pass the time. LG's OLED TV continues to lead the industry for providing the perfect picture for a wide variety of content. From true cinematic experience with Dolby Vision IQ and UHD Alliance's Filmmaker Mode to picture-perfect NVIDIA G-SYNC® Compatible gaming, LG OLED TV is true to every detail.
We're also doubling down on our efforts to make our living spaces much smarter, much more multifunctional. This drive for intelligent versatility is accelerated during social distancing as most of us are forced to do more from home. ThinQ Fit, for example, can allow us to shop for clothes whenever and wherever we are. Soon to be available for mobiles, this virtual fitting solution will radically transform how millions of consumers shop for clothes.
Improved connectivity and the power of AI are also giving us healthier options, as virtual appointments and remote clinic solutions replace the need for hospital queues. Our recent pilot project using AI to monitor patients with chronic conditions is just one of the examples where LG is innovating healthcare with digital transformation. In the home, smart kitchen appliances are helping us eat healthier. Intelligent refrigerators will soon be able to identify the food inside and advise us on the best recipes based on our nutritional needs. And by connecting the refrigerator to the oven and the dishwasher, the entire process of preparing the meal and cleaning up afterwards because a whole lot easier because a fresh and healthy diet shouldn't have to be a chore.

So these are just some of the ways LG is leading the way in this new environment to provide a safe, entertaining and intelligent sanctuary and shape the way we live and work. Most crucially, all these amazing innovations converge on one central idea, our vision for the future – LG ThinQ. ThinQ represents our constantly evolving process of digital transformation, our ceaseless endeavor to turn all our devices and appliances into connected platforms where we can create new services and solutions as well as new business models.
The new version of ThinQ app, for example, is an integrated platform for all our products and services. Through this app, devices can now work together to achieve desired conditions much more efficiently, tailored to user's personal profile. Also connecting LG's enterprise solutions to this digital platform will open up new possibilities for our relationship with our customers, as we have demonstrated with the phenomenal success of Proactive Customer Care service.
The newly completed LG ThinQ Home in Pangyo, South Korea, is another example of this kind of platform approach. The real brick-and-mortar four-story house will serve as a testbed for LG's innovations in a real-life setting, centered around the state-of-the-art home solution which connects all the digital touchpoints around the house into an intelligent system for a truly smart home.
So, for all the hardships we've been through this year, there is no doubt that we are also presented with an unprecedented opportunity for change. But lasting change is never a given. We will have to make it happen by providing our customers with innovative alternatives which are both intuitive and affordable. Which is why "Life's Good from Home," our theme for IFA 2020, is both a celebration of our achievements so far as well as a bold promise for the future.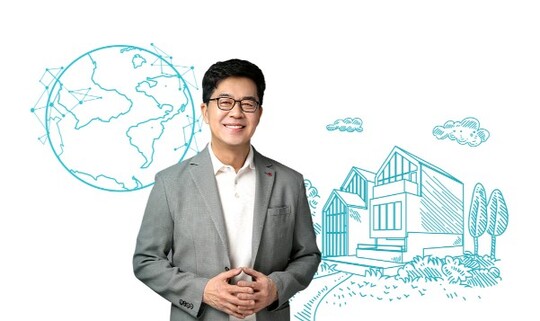 By I.P. Park, LG Electronics CTO
# # #