October 27, 2020
[Executive Corner] Creating New Lifestyle Possibilities by Innovating in TV Design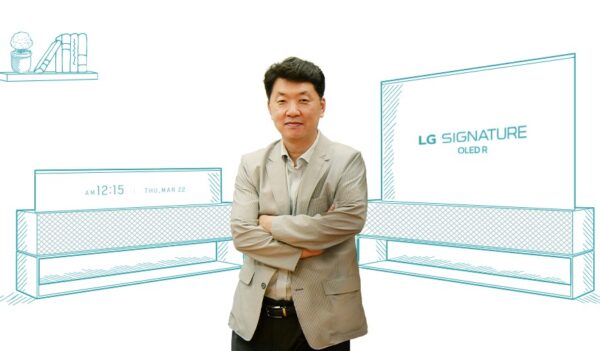 In consumer electronics, form factor refers to the physical size and shape of a particular product. In the TV industry, form factor is mainly driven by advances in display technology. All trends indicate that flexible displays will lead the way forward in the TV space, presenting consumers with new alternatives to the rigid, rectangular boxes that have occupied living rooms since after the second world war.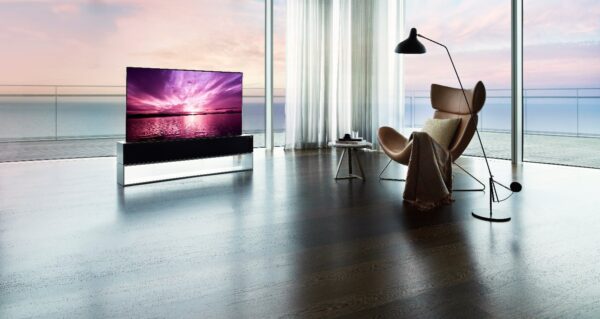 The main reason for the importance of form factor innovation in today's TV market is to address the concern that stagnation in a technology industry usually means irrelevance. In other words, a technology that doesn't innovate will soon be overtaken by something that does. And a landscape that has been dominated by the same rigid LCD display for more than two decades does not bode well for the future of the industry.
There are, mind you, other reasons for the need to innovate the TV form factor: increased mobility of consumers, convergence among devices, evolution toward smart devices to name a few. These factors have set the stage for a TV with a form factor to complement consumers' lifestyles, suited for any space or environment.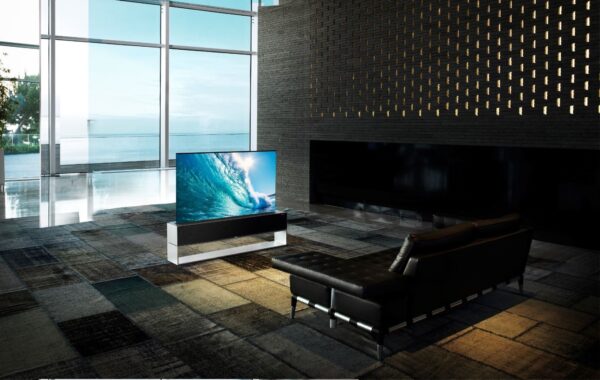 LG SIGNATURE OLED R is LG's response to the call from both industry and consumers alike for an innovative, new form factor in TVs. Delivering an entirely new paradigm in the TV space, an early version of this futuristic product caused much excitement and many jaws to drop when it was initially unveiled to the world early last year.
Until now, TVs were seen as just another home appliance, i.e. a single function box that took up a lot of space. LG SIGNATURE OLED R was the company's attempt to rewrite the rule book and to change the perception of what a TV is and could be. LG SIGNATURE OLED R is an enabler of a lifestyle that speaks to a new kind of user experience that emphasizes spatial value.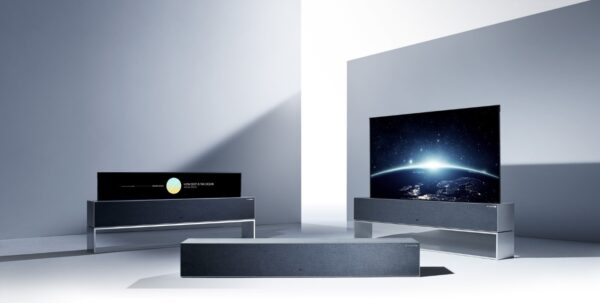 LG's rollable TV allows customers to curate their space without restrictions as the disappearing screen enables use of the full room when the TV is not in use. A typical TV is difficult to ignore as the the expansive black display is impossible to ignore when not in use. Solutions which include projectors with screens that disappear into the ceiling and TVs behind sliding panels come with their own set of downsides such as the time and carpentry expertise required. Unlike these other options, LG SIGNATURE OLED R comes with the ability to change the size of the screen depending on the content desired: Full View for immersive watching, Line View for news, weather or time and Zero View to hide the screen entirely with the option to use the base as a premium soundbar.
OLED display technology is central to creating this innovative form factor as the light-emitting diodes in OLED don't require the thick backlight required in conventional LCD – including quantum dot – TVs. The flexible and bendable characteristics of OLED allow for a variety of interesting and slimmer TV designs. All these benefits come without a sacrifice in picture quality. Thanks to its near-infinite contrast ratio, rich colors and deep blacks with a wide viewing angle are inherent to all OLED TVs.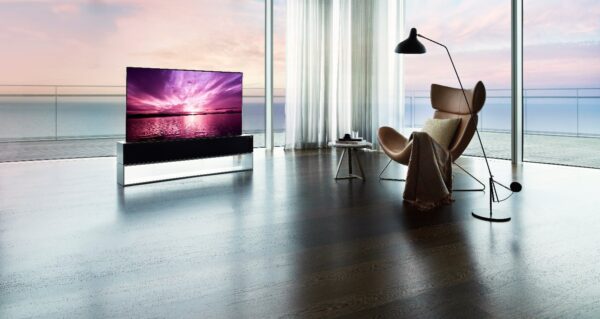 For a TV manufacturer, innovating form factor can offer a competitive edge and an effective means to differentiate itself in a crowded TV market. A product that delivers new spatial value to customers in the form of a rollable display is a benefit that no LCD TV could ever match. Because to be successful in today's market, form factor innovation must offer more than just a different design. In the case of LG SIGNATURE OLED R, the real consumer benefits come in the form of an intuitive interface, exclusive content and unique user experience.
LG understands that technology makes innovation such as LG SIGNATURE OLED R possible, but imagination is what will drive the TV market forward with the next generation of displays.
By Baik Seon-pill, LG TV Product Strategy Team Leader
# # #