December 10, 2020
The "Untact" Ubiquitousness of LG WING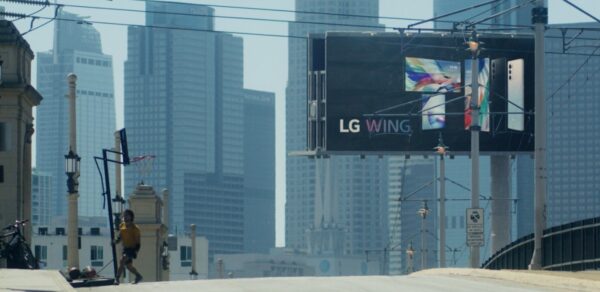 2020 is proving to be one of the most challenging years in our lifetimes yet we are finding new ways to connect, albeit with some differences. One of the biggest obstacles facing marketers is the inability to let consumers "experience" their brand up close. LG's mobile arm, which has a long history of outside thinking, is up for the challenge.
Take the introduction of LG WING as an example.
For the smartphone's launch in September, the company enlisted several high-profile influencers such as Unbox Therapy and Azzyland to demonstrate its main features and unique usability virtually. LG is also spreading the word about LG WING via partnerships with Ficto and NAVER Whale but this is just the beginning. Here are some other places you can expect to see LG WING in the weeks to come.
Songbird
The upcoming Michael Bay-produced movie Songbird, will be the first Hollywood movie released during a pandemic that deals with life in a pandemic. Set in 2022 Los Angeles, residents are facing a fourth year of lockdown and strict government control due to the ongoing outbreak of a future coronavirus.
Starring Alexandra Daddario, KJ Apa and Demi Moore, the film also features a cameo by LG WING. Apa's character is shown navigating on the Main Screen of LG WING and chatting via video the second screen while another character takes advantage of the two-screen format by watching the news and reading related articles simultaneously. The movie's creaters felt that the multitasking device had a futuristic quality that made it the perfect tool for a tale set two years in the future.
Jimmy Kimmel Live!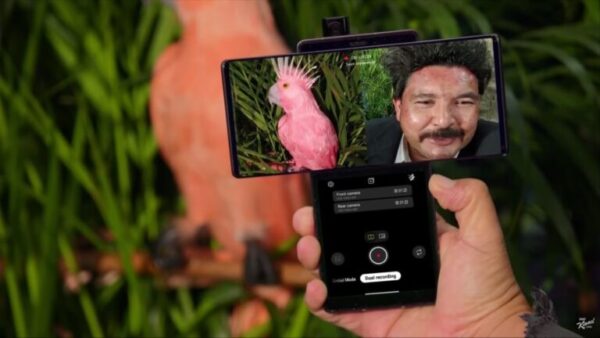 As if a new movie appearance wasn't enough, LG WING can now add Jimmy Kimmel Live! to its impressive showbiz resume. In an amusing sketch on the late night talkshow, Jimmy's sidekick, Guillermo, finds himself alone on a deserted island with (initially) only LG WING for company.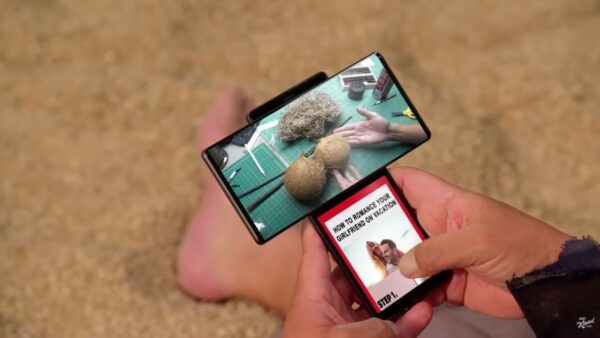 Armed with a "cool phone and a positive attitude," Guillermo eases into island life, using the phone's Dual Recording feature and Gimbal Motion Camera to capture memories of life on the island while using the dual screens to quickly get up to speed on island romance.
Amber Liu on Ficto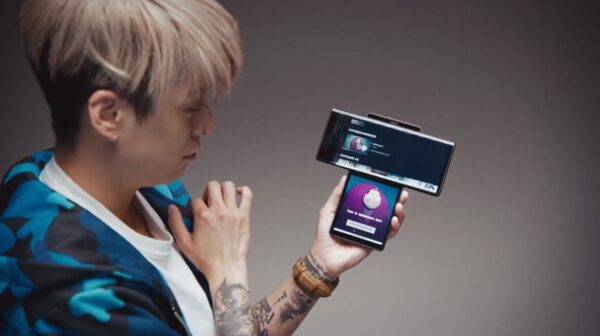 At the launch of the phone, LG announced that it was teaming up Ficto, a first-of-its-kind streaming service that enables audience participation, as an Explorer Platform Partner. LG and Ficto expand upon the partnership with I'll Ask The Stupid Questions, an original program on Ficto hosted by K-pop idol Amber Liu. Liu interacts with her fans using LG WING via the Ficto app, which is optimized for the handset, allowing her to participate in chats and check on the live results of audience polls.
SuperM's One (Monster & Infinity) MV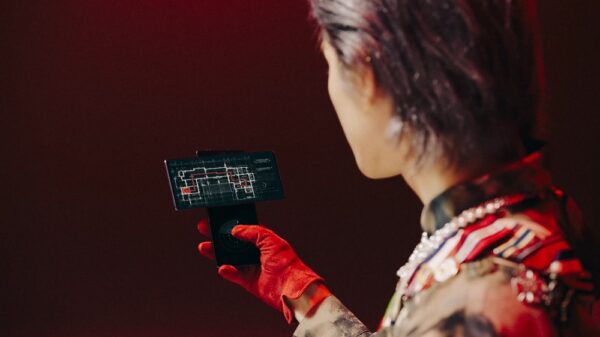 The presence of LG WING in SuperM's hit music video One (Monster & Infinity) did not go unnoticed by the millions of K-pop fans worldwide. The very definition of a supergroup, SuperM brings together seven talented performers from top Korean acts SHINee, Exo, NCT 127 and WayV. Despite being on screen for only a short time, LG WING plays a crucial yet mysterious role in the video's narrative.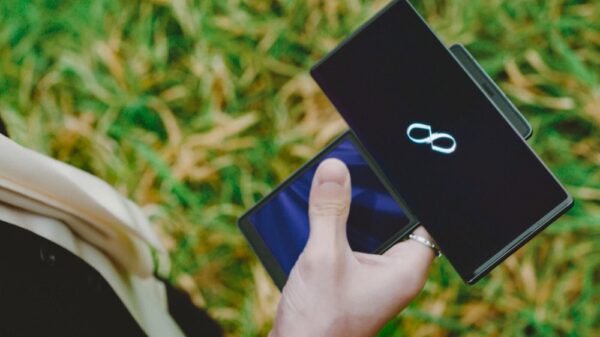 At the conclusion of the video, the symbol for the new girl group aespa who debuted with their first single Black Mamba on November 17, is teased to K-pop fans for the first time.
Stay tuned to see where LG WING, and other LG innovations, turn up virtually in 2021.
# # #