November 19, 2020
Inside the One-And-Only LG Wing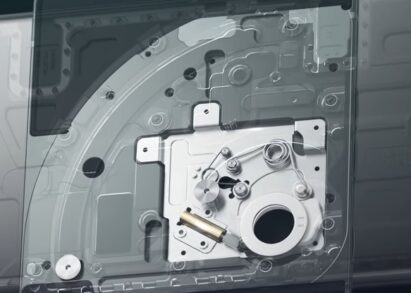 Being able to distinguish one smartphone from another these days can be challenging, to say the least. Outside the number and placement of camera lenses and whether the front camera peeps through a notch or punch hole, the basic form and functionality of most smartphones remains largely the same. Unfortunately, so is the user experience they offer.
Luckily for consumers, 2020 saw the arrival of LG WING, a smartphone that breaks with convention to deliver a new form factor and exciting, new usability opportunities. At the core of LG WING's uniqueness is a screen that rotates 90 degrees to reveal a second display underneath – a design configuration that presents mobile users with a dramatically different experience and a near-infinite range of multitasking opportunities.
So how did LG Electronics (LG) come up with its latest and arguably most transformative mobile innovation? Let's hear from some of the creative and highly skilled people who took the LG WING from concept to reality.
"The idea for the WING first came to me on the subway," recalls Hong Shin-tae, a senior product planner at LG Mobile's head office in Seoul. "I observed a passenger repeatedly rotating his smartphone while playing a game and texting at the same time. So I thought having separate displays would offer many different possibilities for using two apps at once."
The team behind LG WING were forced to come up with creative solutions on their own since a device like this had never been developed before in the industry. Even from the very beginning the team recognized that the key to success would be in designing a hinge that would perform reliably over thousands of rotations.
"The solution was to incorporate a hydraulic damper inside the hinge to reduce friction when rotating the screen back and forth thousands of times," said Jeong Min-yong, a member of the LG WING development team. "And we employed a dual lock mechanism to disperse the force generated when swiveling the screen helping to ensure that the hinge will be stabile over a longer period of use."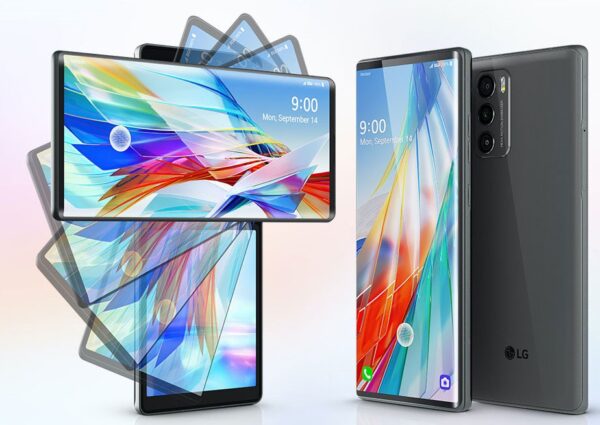 The time and energy LG invested in refining the hinge mechanism has resulted in a swiveling motion that feels both smooth and secure. In internal testing, the main display of LG WING was rotated 90 degrees over 200,000 times* – equivalent to 100 swivels per day everyday for five and a half years – far longer than the ownership period of most smartphones today. That's equivalent to one swivel every ten minutes in an 18-hour day.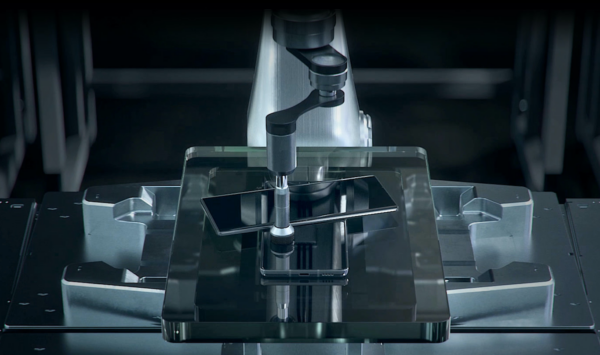 Another challenge the designers had to overcome was how to keep the thickness and weight of the two-screen device to their bare minimum without sacrificing durability. "Luckily, there was a product in a different division of LG to turn to for reference," said senior director Kim Jae-geun.
That reference product was the LG gram, a thin and light laptop.
"LG's laptops use lightweight materials and have an optimized internal structure so following this formula, we managed to reduce the weight of LG WING by 54 grams and its thickness by 2 to 3 millimeters by its final design."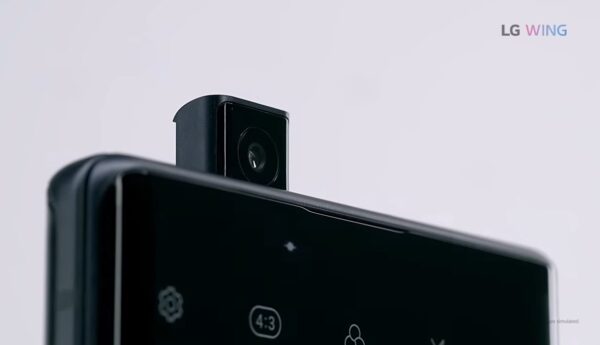 An innovation that may initially go unnoticed is the first pop-up camera on an LG phone. The front-facing camera is hidden from sight, popping into view when needed for taking selfies or when using the Dual Recording function. And because it sits inside the phone in its own housing, there's no cut-out, notch or other opening to disrupt the flow of the display.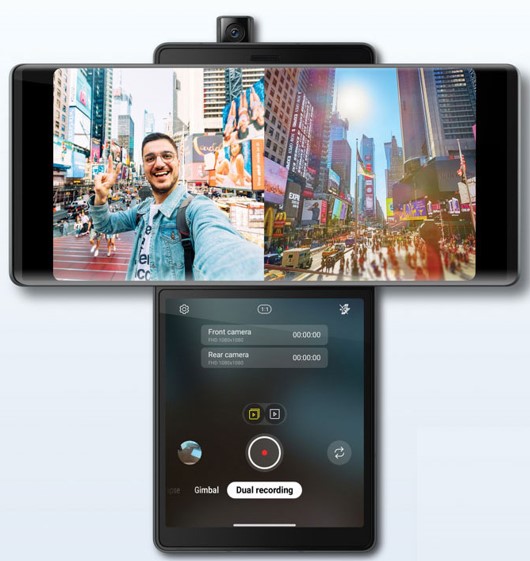 Speaking of Dual Recording, LG WING can record footage using both the front and rear cameras simultaneously, a perfect way to capture the action and one's reaction in the same shot. Hwang Yong-rak, an engineer in LG Mobile's camera division says this is a must-have feature for today's content creators, "The creative possibilities are nearly endless and the convenience of being able to cross-edit two videos and save them together or separately is something I'm sure creators will love as much as we think they will."
New form factor, new experiences, new usability – LG WING is a smartphone that differentiates itself from every other competitor in so many compelling ways. If initial reactions are anything to go by, LG WING is breathing new life into the mobile space and pushing the industry forward by offering new benefits and capabilities that are only a swivel away.
# # #
* Figure based on LG Electronics internal quality testing. Actual hardware durability will vary depending on usage habits and conditions.