October 13, 2020
THREE WAYS LG WING MAKES YOUR MOBILE USER EXPERIENCE BETTER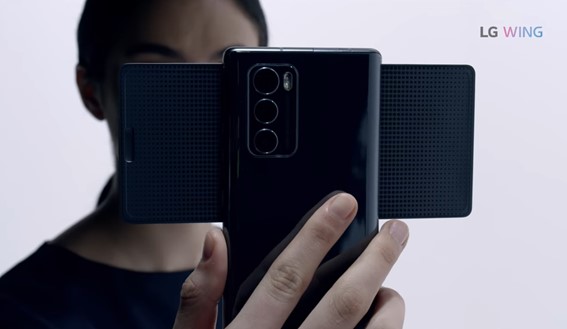 Large-screen handsets together with on-demand streaming platforms and high-speed internet has changed the way people consume content, with many preferring to get their screen-time in while sitting on the train or eating lunch in the park, instead of at home in front of the living room TV. Today, the ubiquitous smartphone, now in its second decade of existence, provides the view-anywhere experience that TVs never could.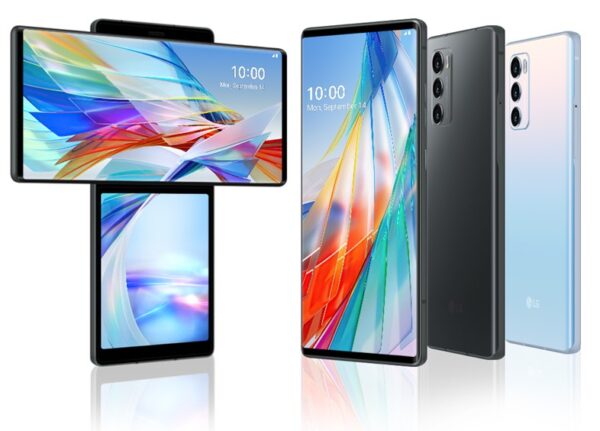 Say hello to LG WING.
LG WING is a different take on the larger screen concept. Out of the box, LG WING looks like a conventional, modern smartphone, albeit a very stylish one. But with a flick of the thumb, the front of the phone swivels up 90-degrees to reveal another screen, which opens up a whole host of new possibilities.
Let's take a look at three different ways LG WING makes enjoying content better and expands the entire user experience.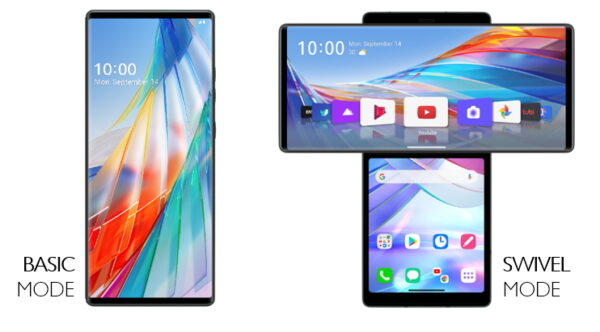 1. Uninterrupted, Immersive Mobile Viewing Experience
Let's admit it. Notifications have gotten out of hand. Nothing puts the brakes on an immersive viewing experience like a constant stream of notifications that appear every few seconds over your favorite program. With LG WING, you need never suffer from pop-ups blocking your view again, as all alerts can easily be shifted to the 3.9-inch Second Screen – keeping the spacious 6.8-inch FHD+ 20.5:9 aspect ratio Main Screen free for uninterrupted content enjoyment. What's more, there's no notch or punch hole thanks to a clever 32MP Pop Up Camera that remains hidden from sight until needed.
The Second Screen can also function as the Media Controller, a useful feature that prevents your fingers from obscuring the Main Screen when adjusting volume or brightness. And if you'd rather just see the time and date on the Second Screen while watching a movie or show, simply activate Grip Lock to ignore accidental screen taps. LG WING's Swivel Mode was designed so that only one hand is needed to comfortably grip the device when watching content in landscape on the Main Screen.
2. Evolved Multitasking Capability *
LG WING expands the user experience by delivering next-level multitasking with the ability to run two apps simultaneously, one on each display. By accessing YouTube via the Naver Whale browser – customized specifically for LG WING – you can enjoy videos on the Main Screen while browsing or leaving comments on the Second Screen. Watch a live sports match in stunning full screen while simultaneously arguing over each play with friends and family.
Multitasking isn't the only beneficiary of two screen. Imagine trying to follow directions when a call comes in. Normally the call screen would replace the map on your display leaving you stranded. With LG WING, the navigation screen stays open on the Main Screen, allowing you to answer the call on the Second Screen, keeping you on track to your appointment.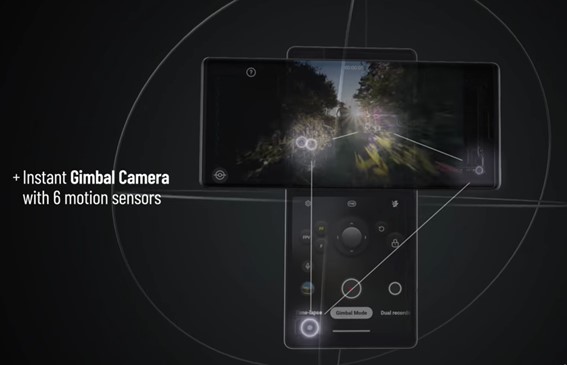 3. Unique Content Creation Features
The unique form factor of LG's new smartphone enables exceptional, new content-creation tools for users who love to record all aspects of their lives with their smartphones. Available in Swivel Mode, the Gimbal Motion Camera utilizes six motion sensors in the phone to allow creators the ability to capture smoother, steadier videos and pictures. LG WING provides much of the functionality of an actual gimbal – including a joystick for controlling the camera angle without moving the phone – without the bulk or expense.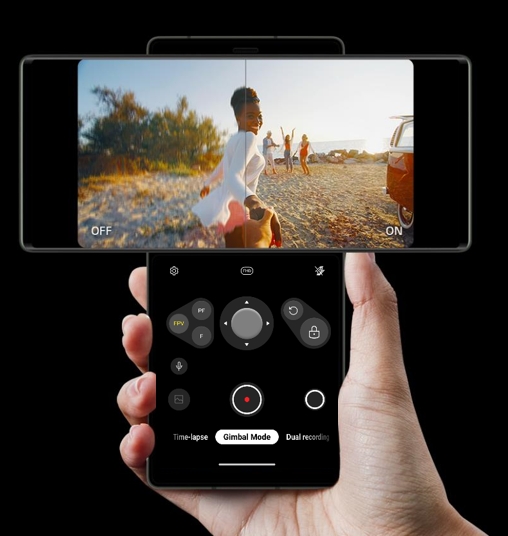 One setting, First Person View (FPV) Mode, is ideal for action type shots when you want to capture what a scene looks like from your perspective. Another setting, Follow Mode, forces the LG WING camera to follow your movements smoothly, staying level and turning more deliberately when you move your hand to point to another object.
As the first device from LG's Explorer Project, LG WING represents a new step forward for the mobile viewing experience and a much overdue evolution of the smartphone user experience. And based on early reviews from tech pundits, it might be the best example of innovation, functional design and problem solving seen in the smartphone space in years.
Visit http://lgwing.me/Virtual_Unboxing to experience LG WING for yourself and if you're an interested developer, go to http://mobile.developer.lge.com to learn more about creating unique applications for LG WING.
# # #
* Features may vary depending on the apps or browsers.