December 7, 2020
[LG SIGNATURE Inspirations] Seek Solace in Art, Ballet and Opera in the Comfort of Home
With social distancing still in effect in many parts of the world, you might be worrying what you and your family can do for fun to end the year on a high note. Well, if you're looking for some cultural diversions this holiday season, LG SIGNATURE has something for you that can be enjoyed during these challenging times from the cozy comfort of your own home.
In association with some of the biggest names in art and culture, LG is offering audiences worldwide the unique opportunity to experience Russia's Pushkin State Museum of Fine Arts (Pushkin Museum), marvel at the world-class performance by the American Ballet Theater (ABT) and "visit" Italy's exquisite La Scala opera house, all without ever having to step outside.
Pushkin Museum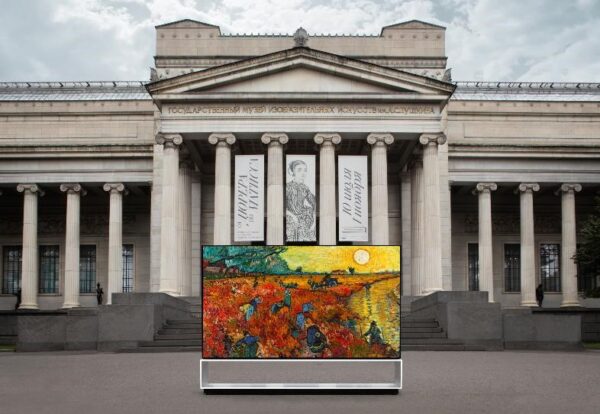 The first stop in the virtual digital campaign takes viewers to historic Moscow where LG SIGNATURE and the Pushkin Museum will deliver an unforgettable experience for art lovers unable to visit the majestic venue in person. Working with the Russian government's National Priorities organization, LG's ultra-premium brand is lending a hand to a national project by helping them achieve their goal of digitizing the country's rich cultural heritage.
The project is a series of virtual tours of Pushkin Museum that is accessible on Russia's leading online video streaming service, IVI. Subscribers and non-subscribers alike can enjoy the wide selection of original art pieces on its website and mobile app completely free of charge, starting with Claude Monet's famous Luncheon on the Grass series. The cutting-edge LG SIGNATURE OLED 8K TV is on exhibition at the museum, displaying some of the world's greatest masterpieces down to the finest of brushstrokes thanks to the TV's stunning 8K clarity. For those who miss the exhibition this time around, the comprehensive collection of digital content will be available on LG SIGNATURE's social media channels in the near future.
American Ballet Theatre (ABT)
Next on stage is LG's partnership with the American Ballet Theatre (ABT) that allows audiences to experience Alexei Ratmansky's The Nutcracker even with social distancing in effect. This comes in the form of a highlights video of the world-renowned ballet performed by ABT principal dancers Isabella Boylston and James Whiteside, who showcase their undeniable talent inside the magically festive hall of New York City's High Line Hotel.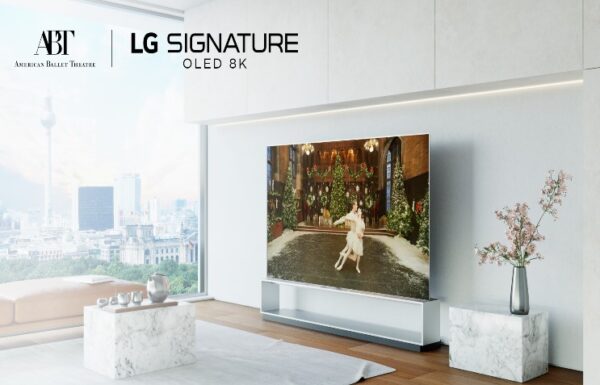 With the cinematic 8K experience provided by LG SIGNATURE OLED 8K, audiences across the globe are just a click away from witnessing one of performing arts' most iconic ballet routines. Viewed on the colorful, crystal-clear display of LG SIGNATURE OLED 8K, the dancers' enchanting choreography and movements are set to come to life starting December 4 on the official ABT and LG SIGNATURE YouTube channels.
La Scala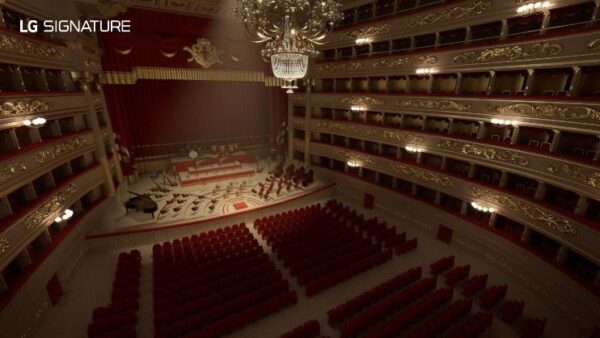 Together with the world-renowned La Scala opera house, LG SIGNATURE is showcasing a captivating performance of the famed Giuseppe Verdi's greatest opera, Rigoletto, on its global website in mid-December. Opera aficionados can expect more to come from this partnership with even more first-rate performances coming soon to a TV near you.
This three-part online series perfectly embodies the LG SIGNATURE philosophy of Art Inspires Technology, Technology Completes Art. By combining the inspiring worlds of art and culture with today's state-of-the-art technologies, LG hopes its premium brand helps make the transition to the new year as enjoyable and healthy as possible.
By LG SIGNATURE
# # #