December 1, 2020
A Distinctive Device for a New Generation of Content Creators
As everyone knows, Millennials and Zoomers (i.e. Generation Z) are extremely comfortable using social media to tell stories, convey ideas and opinions, or just to share details of their daily lives. Unsurprisingly, this makes them among the most prolific creators – and consumers – of mobile content.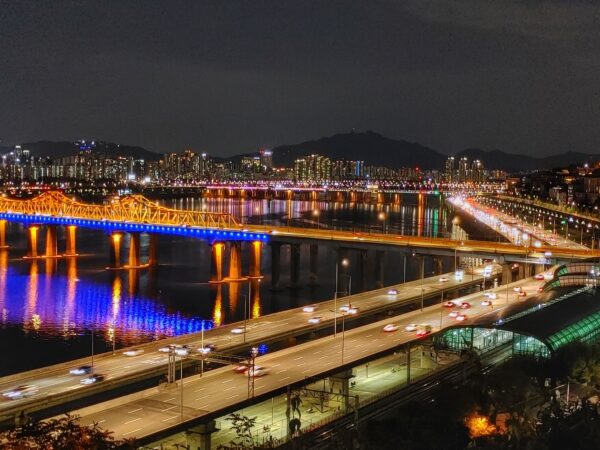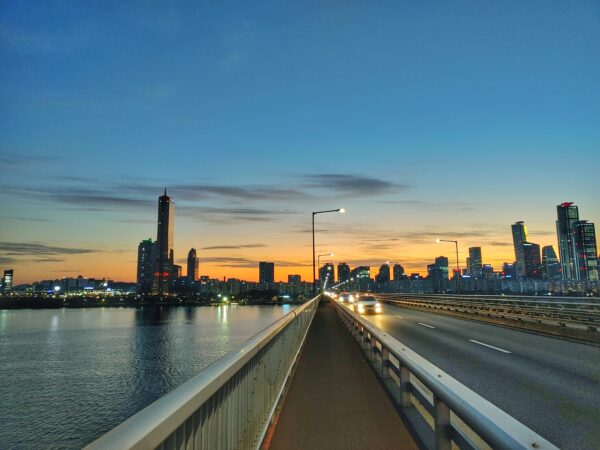 (Shot on LG WING)
But in order to produce compelling content for sharing with friends, family and followers on popular platforms such as Instagram, YouTube, Snapchat and TikTok, one needs the right tools for the job. For many, a smartphone is a great all-in-one solution so long as it can make pictures and videos look professional and provide features that allow each creator's uniqueness to shine through.
Exactly what the one-of-a-kind LG WING was designed for.
 For starters, LG WING is the first-ever smartphone to offer a built-in gimbal feature which becomes available in Swivel Mode when the main screen is rotated horizontally. A gimbal is a device that professional videographers use to ensure the footage they record is stable without the bumps and shakes that lessen viewing enjoyment.
LG WING's Gimbal Motion Camera, the world's first in a smartphone, provides the stability needed to capture clearer shots and smooth video footage in horizontal mode with one hand. When employed, it offers an on-screen joystick function for adjusting the lens angle digitally. So, whether you're filming yourself as you walk down the street, or capturing the sights of a travel destination that's long been on your bucket list, the resulting footage is both incredibly smooth and incredibly watchable.
One of the LG WING's star feature is 4K Timelapse Control which allows you to capture the magnificence of night transforming into day (or vice versa), record the rhythm of the city from your window or scape as foot and vehicle traffic ebbs and flows of passing time. Speed can be automatically adjusted according to the target and environment and even zoom in and out while recording.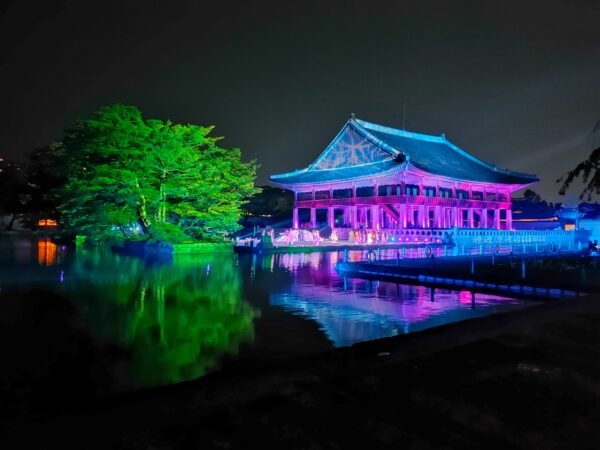 (Shot on LG WING)
Getting great nighttime content with LG WING and new Night View Mode is a breeze. LG WING improves low-light imaging quality using Multi-Frame Image Fusion Processing technology which reduces noise while improving edge details and light saturation. The low-light assist capture feature uses AI to optimize camera settings, allowing the device to excel at taking clear, detailed shots and videos long after the sun has gone down. And LG WING can capture it all in astonishingly vibrant color with blur reduction, bringing your cherished memories to life in stunning 8.3 million pixels.
Conventional Timelapse with Wide Angle
LG WING 4K Timelapse with Ultra Wide Angle
With LG WING's 117-degree 13MP Ultra Wide lens, you could even take a picture of Seoul's tallest (and the world's fifth tallest) building, the 555-meter Lotte World Tower, keeping the entire structure in frame. Even 4K resolution is possible with Ultra Wide view for immersive, breathtaking videos and images of landscapes and crowds.
 (Simulated screen images)
After capturing the footage you want, LG WING provides a range of easy-to-use editing tools to customize whatever you've recorded before sharing or posting. The second screen can be used as an editing palette in Swivel Mode, allowing you to see the results of your work in full screen without the controls or fingers getting in the way.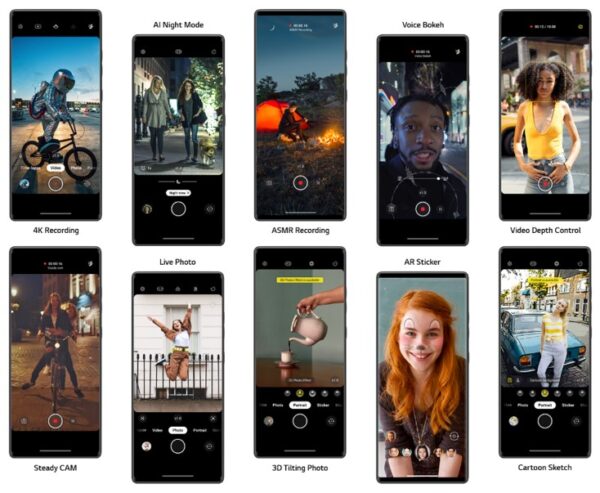 (Simulated screen images)
And if that wasn't enough, design your own fun making content on LG WING using the comprehensive Creator's Kit, which includes a variety of features such as 2x Zoom Bokeh, 2x Crop Zoom and Slow Motion. This selection provides near endless possibilities for creating your own distinctive visual language and crafting attention-grabbing posts.
At 6.8 inches without a notch or punch hole in sight thanks to the cleverly hidden Pop Up Camera, LG WING's P-OLED FullVision main display is perfect for viewing any kind of content. Simply swivel the screen to match the format of whatever you're watching to enjoy one of the most immersive mobile experiences around.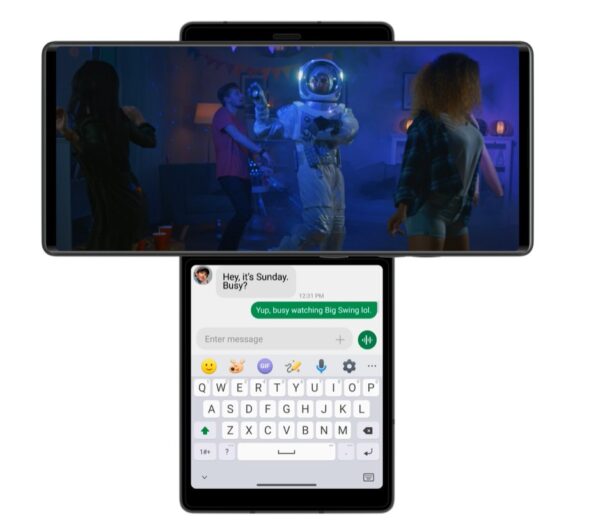 (Simulated screen images)
Commenting and replying to comments are as much a part of social media as posting content. Here, LG WING also offers a better way to do things. With the integrated NAVER Whale browser, you'll be able to watch a YouTube clip on the main screen while browsing and leaving comments on the second display You'll wonder how you ever got along with only one display!
A new category smartphone with an unconventional form factor, LG WING provides the tools and the freedom to create and consume content in entirely different ways. Not just for Millennials and Generation Z, LG's shape-shifting device is ideal for everyone who enjoys sharing their lives with the world.
# # #