April 2, 2020
BRINGING CLEANER AIR AND GREATER COMFORT TO HOMES ACROSS ROMANIA
Photo Credit:Andreea Cel Mare, www.e-zeppelin.ro
According to a study by Yale University's School of Public Health, air pollution not only adversely affects people's physical health, it also negatively affects their mental health, contributing to higher levels of depression.1 In most industrialized countries, people spend as much as 85-90 percent of their lives indoors, making it difficult to overstate the importance of having clean air in the spaces we live and work in. The bad news is that the air inside a building can be up to twice as polluted as the air outside.
High quality air purifiers can help combat airborne contaminants indoors, making it safer and easier for everyone to breathe. In Romania, a country where air quality continues to be an issue,2 LG leveraged the launch of its new LG DUALCOOL air conditioners featuring advanced air purification technologies to raise awareness of the dangers of pollution and the pressing need for cleaner air, especially in the home.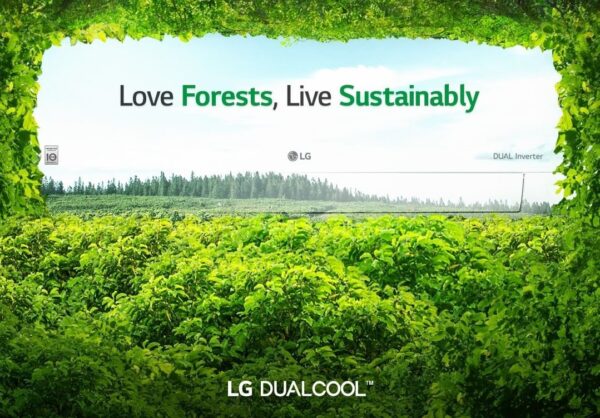 Aided by local content creators and influencers, LG Romania engaged a wide audience across multiple channels, highlighting its clean air message and its air conditioner's ability to deliver powerful cooling in summer, effective heating in winter, and refreshingly healthy air all year round. DUALCOOL utilizes LG's most advanced filtering and purifying technology to remove harmful particles from the air, a welcome feature given that the average household accumulates approximately 80 kilograms of dust every year.3
The LG DUALCOOL's comprehensive air purification system uses a cutting-edge sensor to detect particulates as small as PM 1.0 and removing them by attaching negative ions which are drawn to the positively charged filter. DUALCOOL also monitors air quality in real-time, giving residents an accurate indication of the particulate level in the home.
Popular Romanian interior design website, Designist, wrote "The LG DUALCOOL air conditioner with built-in air purifier has a simple and sleek design…encapsulating the power of air conditioning and the comfort of air purification in one system."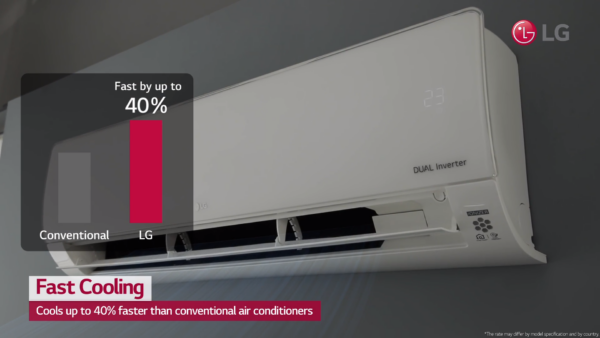 Popular news site Zona IT was impressed by DUALCOOL's versatility in controlling indoor climate, writing that "it can heat effectively when the outdoor temperature is as low as -10 degrees Celsius and can also keep things cool in temperatures as high as 48 degrees Celsius."
Leading Romanian content creators involved in the campaign generated hundreds of interactions, comments, reposts and likes, building local interest in the DUALCOOL and boosting awareness of the important global issue of pollution in the country.
LG DUALCOOL WITH AIR PURIFICATION SYSTEM
https://www.youtube.com/watch?v=TpL5GQRlF6g&feature=emb_title
By LG Romania Staff
# # #
1https://medicine.yale.edu/news-article/14877
2https://www.romania-insider.com/air-pollution-above-maximum-bucharest
3https://www.wall-street.ro/articol/IT-C-Tehnologie/249994/85-din-timp-il-petrecem-in-interior-o-solutie-pentru-aer-sanatos.html#gref