May 22, 2020
MAKE WORKING FROM HOME MORE PLEASANT WITH LG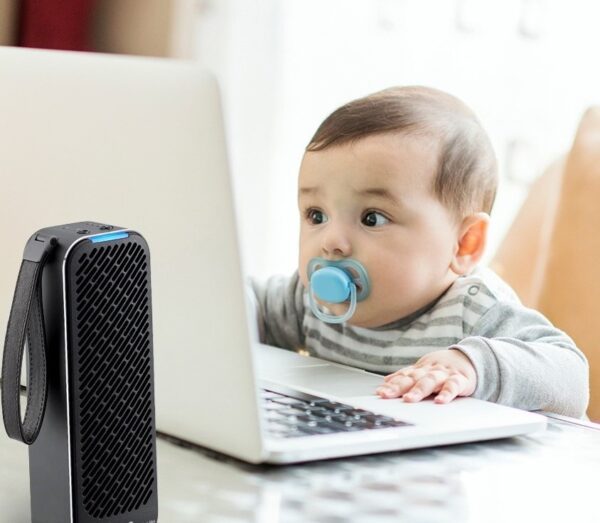 With more people working from home these days, maintaining a clean – and safer – home can be a big chore. The new normal of having every family member home 24/7 makes it all the more important to keep the home environment clean.  Here are some ways LG home appliances can help you keep your sanity by doing much of the heavy lifting so you have more free time to enjoy each other's company or assist the kids with their schoolwork.
More people at home means there's more opportunity for dust and dirt to collect on floors. The LG CordZeroThinQ R9 robotic vacuum makes easy work of this chore without you having to break a sweat. Equipped with deep learning technology and two sensors (including a 3D View sensor that can see 160 degrees at once), the robot cleaner accurately categorizes obstacles and rooms by type, cleaning and navigating its way around the house without your assistance.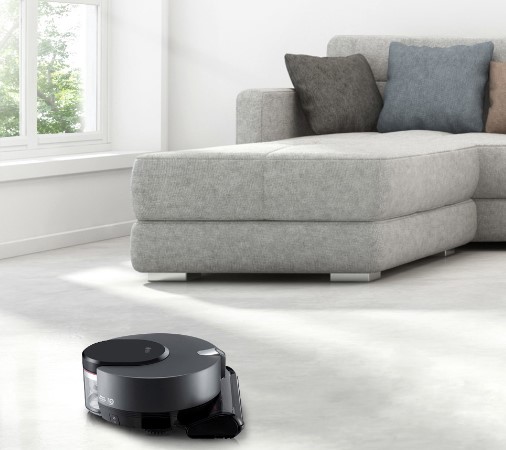 Using a smartphone, the LG ThinQ™ app allows you to select which rooms to clean from any location then sit back while LG CordZeroThinQ R9 goes about its business of creating a healthier and fresher home. A 5-Step Filtration System filters out on average 99.99 percent of particulates 0.5-4.2㎛ in size1, helping to reduce the presence of dust mites, cat dander, pollen and fungi.2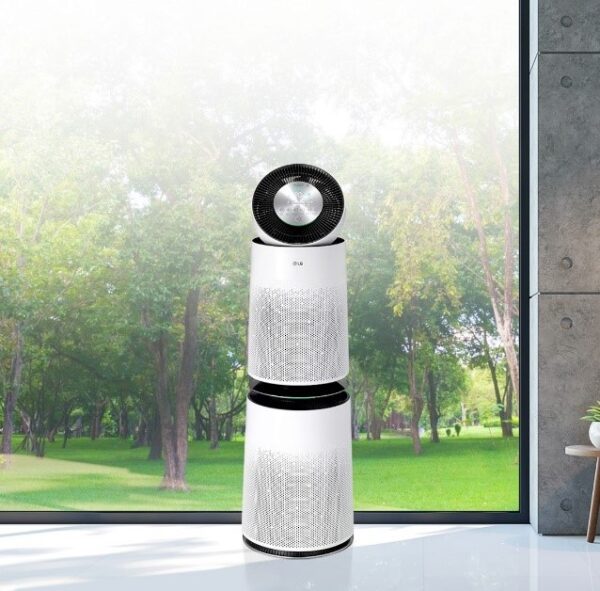 It goes without saying that fresh, healthy air makes everyone feel better. Regular vacuuming and dusting helps but that often isn't enough. LG PuriCare™ 360 Air Purifier with its unique 360-degree design distributes filtered air up throughout the home to help everyone in the family breathe easier. When required, the PuriCare's Clean Booster can be deployed to push air out up to 7.5 meters as it rotates left and right to direct the air to every part of the house.
For a more portable option that can be easily carried from the kitchen to the bedroom, the LG PuriCare Mini Air Purifier allows you to create clean air wherever you need it. The compact, wireless portable air purifier employs LG's 4-Step Filtration System to thoroughly cleanse the air of potentially harmful substances.3
Not only do LG's appliances help people to enjoy the benefits of a cleaner and safer living environment, they can help save time so you and your family can focus on what's important: being together and enjoying life. Not only is a clean home a happy home, it also does wonders for the happiness of the family.
# # #
1  Based on SLG test results, Filtration Efficiency of particle size 0.5㎛ ~ 4.2㎛ based on IEC 60312-1:2010 (ed.1) + A1:2011 section 5.11 is 99.99 percent on average, and it is certified as 'Good'. (4 Star rating) Filtration Efficiency may vary depending on operating environment.
2   As certified by the British Allergy Foundation (BAF).
3  Tested by Intertek and certified to remove 99 percent of 0.3-micrometer particulate matter within 155 minutes in a space of eight cubic meters when operated on High Speed Mode. Results may vary depending on external factors.