April 14, 2020
THERE'S NO PLACE LIKE HOME (WHEN YOU HAVE AN LG OLED TV)
Photo Credit: Pixabay, https://bit.ly/2WJcwZS
With the arrival of spring, many will find themselves wistfully looking out the window with thoughts of a vacation in some sun-soaked, exotic location. Unfortunately, long distance traveling has become somewhat challenging these days. With home being the most realistic (and safest) destination for the foreseeable future, the option of a staycation is looking more and more attractive.
Catching up on one's "must watch" movie list is a top priority for many staycationers. For the best staycation experience, you need a TV that can bring every second of every scene to life. That's where LG OLED TV comes in.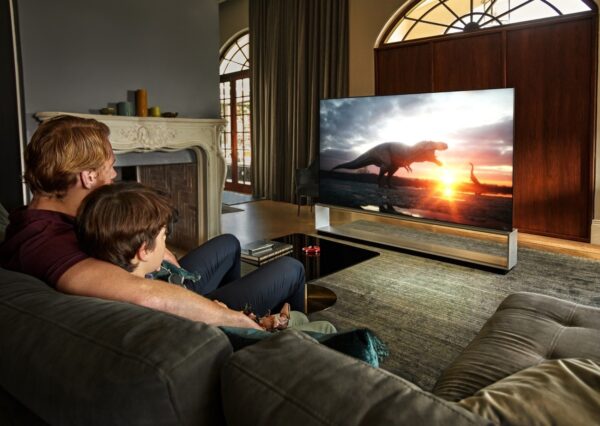 With self-emissive display technology, OLED possesses the ability to produce true black, an infinite contrast ratio and dazzlingly real colors. The latest blockbuster films and hit series look astonishingly realistic on LG OLED, with inky-black shadows and vibrant hues that bring a three-dimensionality to the characters and places on screen. A high refresh rate adds to the sense of realism, delivering silky smooth motion when the action is fast-paced and exhilarating.
With support for all major HDR formats including Dolby Vision® and offering spectacular sound quality via Dolby Atmos®, LG OLED TVs are designed to deliver the next-level immersive viewing experience for any staycation. And thanks to Dolby Vision IQ, intensely dark scenes in atmospheric content (such as the Game of Thrones finale) can be seen exactly as its creators intended. And with ThinQ AI and the platform-wide LG universal search function only a voice command away, viewers can track down films, series or documentaries to suit your preferences with incredible ease.*
Photo Credit: Pixabay, https://bit.ly/2UwGOw8
LG conducted an internal poll for recommendations on the best stuff to watch during a staycation. Here, in no particular order, is a list of the top picks:
Dark Comedy: Parasite (2019)
Parasite is a 2019 dark humor thriller hailing from South Korea. The plot follows a lower-class family's efforts to infiltrate a wealthy family's home as they pose as qualified professionals who are, one by one, hired to work inside the extravagant home. The film received widespread critical acclaim for its direction, acting, cinematography, social commentary and dark humor, becoming the most awarded and highest grossing South Korean film to date. 
Drama Series: The Witcher (2019)
The Witcher is a Netflix-produced series based on the fantasy novels written by Polish author, Andrzej Sapkowski. Taking place in a fictional medieval realm called the Continent, The Witcher follows the exploits of Geralt of Rivia, a "witcher" with special powers to hunt down monsters and other evil creatures.
Animation: The Lion King (2019)
This Disney photorealistic computer-animated remake of the 1994 animated hit, tells the story of a young lion cub, heir to the Pride Lands throne, who must overcome family betrayal to become the next king. Some questioned the need for a remake of a classic. Audiences disagreed, making the movie the highest-grossing animated film of all-time.
Classic: Little Women (2019)
This coming-of-age drama, based on Louisa May Alcott's classic novel, tells the story of three sisters growing up in nineteenth century New England. Directed by indie favorite Greta Gerwig who received an Oscar nomination for this effort, the movie's timeless themes of responsibility, love and family still resonate today.
Documentary: Explained (2018)
A docuseries produced by popular news site Vox, Explained investigates a diverse range of topics, form the lighthearted (K-pop, eSports) to the serious (the world's water crisis, gender pay inequality). At only 15 to 20 minutes long, each entertaining episode offers enough detail to leave viewers feeling more informed about the world.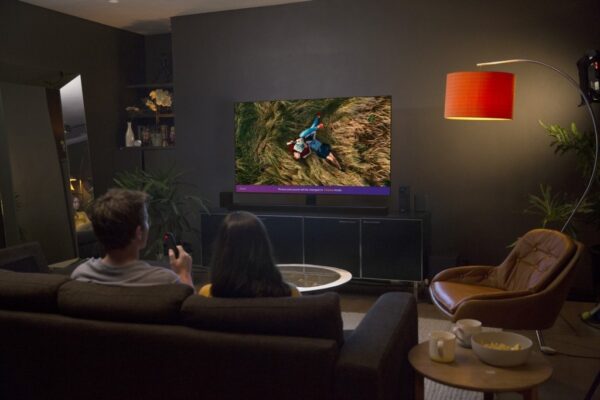 Although a glamorous getaway to relieve some stress might sound ideal, a vacation spent at home can certainly have its rewards. It's more familiar, cozier and certainly safer. And with so much great content right at our fingertips, there's no better time than now to stay put, get comfortable and enjoy a staycation in front of a TV.
Preferably, an LG OLED TV.
# # #
*Features and specifications vary depending on the specific model.