May 12, 2023
LG LOVES Indonesia: Putting Locals' Quality of Life First
Recognizing its duty to society, LG has been committed to ensuring a better life for all on a global scale. For more than 30 years, LG's Indonesian branch has carried out countless social activities to promote health, education and the environment, as an extension of the company's sincere efforts to assist the government in enhancing the quality of life for all Indonesians.
To realize social initiatives locally, LG Indonesia has run 'LG LOVES Indonesia,' a program made up of three main pillars: 'LG Loves Green' for protecting the environment; 'LG Loves School' for bettering education; and 'LG Loves and Cares' for supporting various social causes.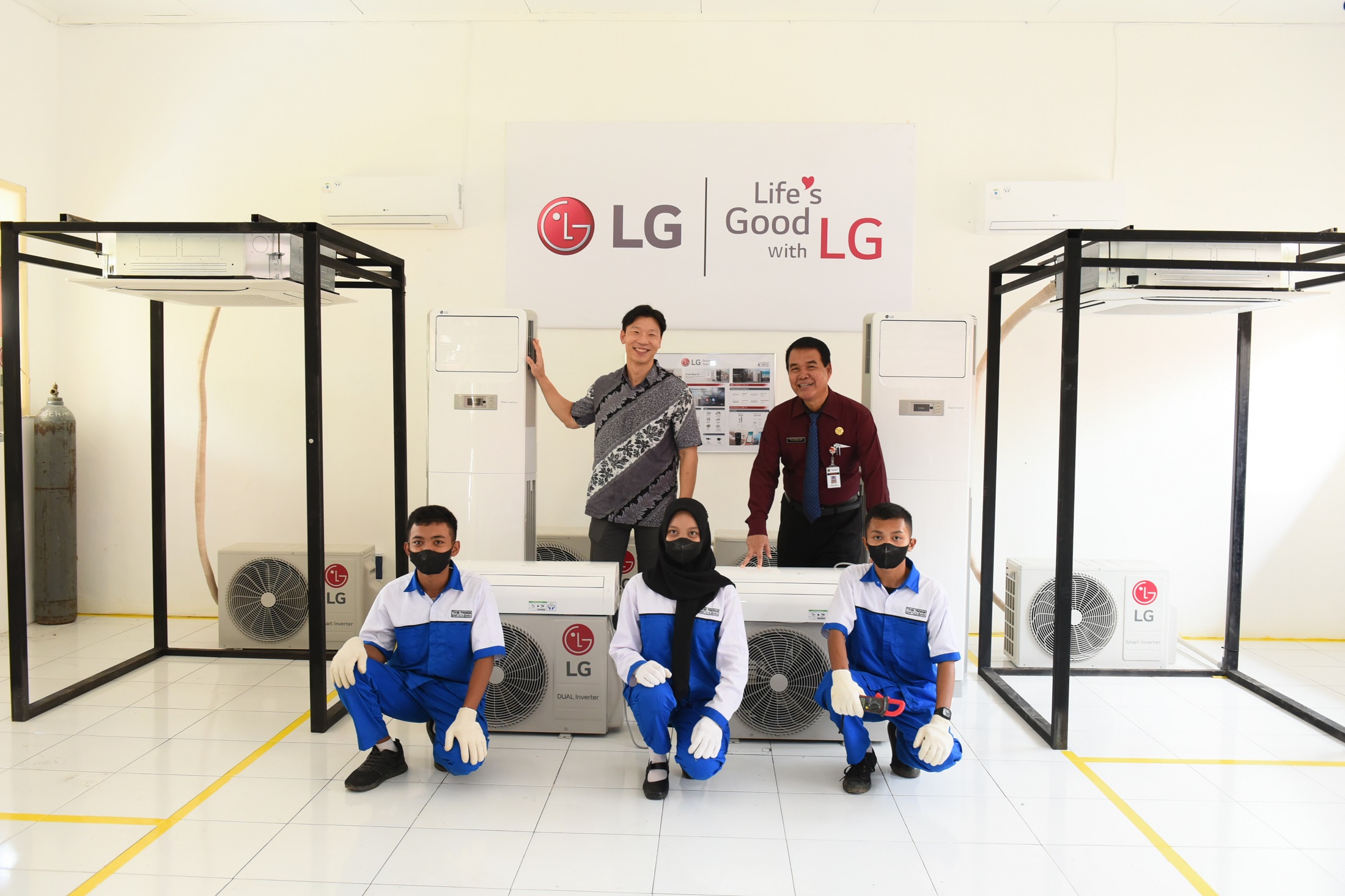 'LG Loves School' is a regular social program that has been running for several years, including providing electronic devices to vocational schools in Jakara and Warungasem last year. This year, Indonesia is continuing its 'LG LOVES Indonesia' program, with a focus on solving both environmental and social issues.
LG Loves Green
The beauty of nature must be safeguarded, and there are countless measures to keep environmental sustainability in check. As far as creating a more sustainable future is concerned, tree planting is among the most effective methods as it not only benefits the natural world, but also mitigates several environmental issues such as global warming and deforestation.
To conclude the 'LG Loves Green' initiative, which started with the handing over 4,000 seedlings to the Conservation of Natural Resources Jakarta to celebrate 32 years in Indonesia, LG Indonesia recently donated 13,000 plant seeds to the South Kalimantan Provincial Forestry Service in commemoration of World Earth Day – April 22 – further demonstrating its commitment to environmental conservation, this time in South Kalimantan.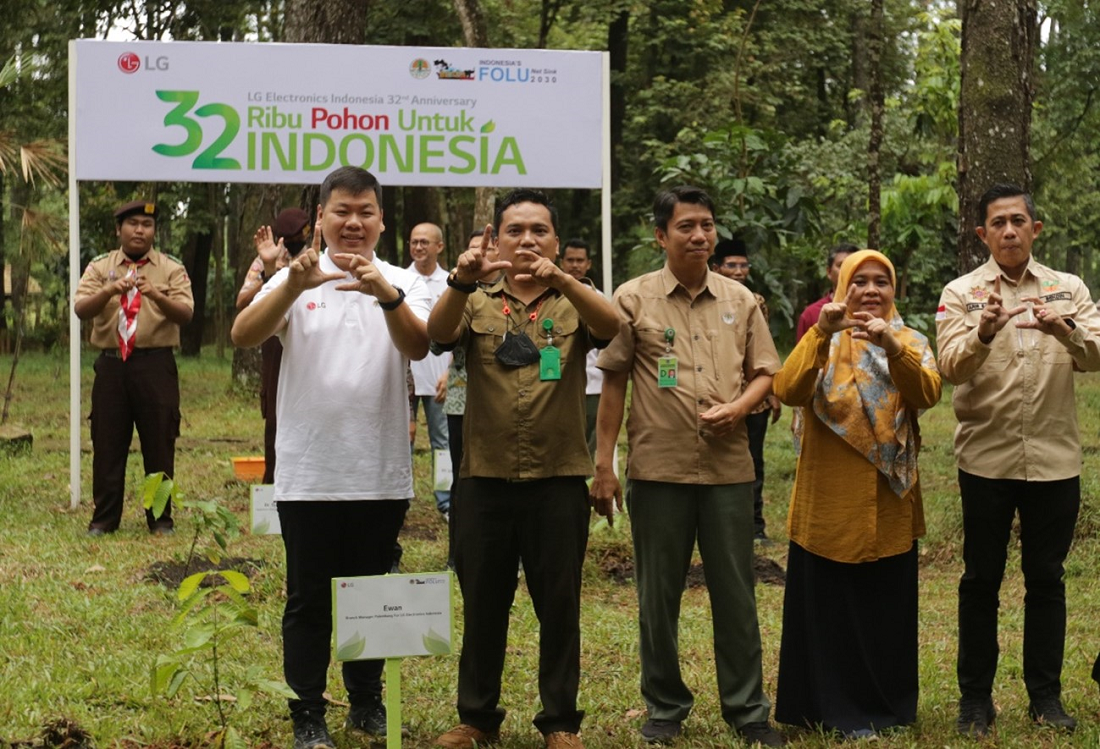 To reach its goal of planting a total of 32,000 trees across the country, the company previously partnered with the South Sumatra Natural Resources Conservation Agency (BKSDA) to deliver 15,000 plant seeds to South Sumatra.
Through this initiative, LG Indonesia hopes to bring life to a more sustainable environment. In addition to helping the regional government establish a legacy that can be passed down for generations, supplying so many seeds suggests that the company's corporate social responsibility commitment to the environment has already produced positive results.
LG Loves and Cares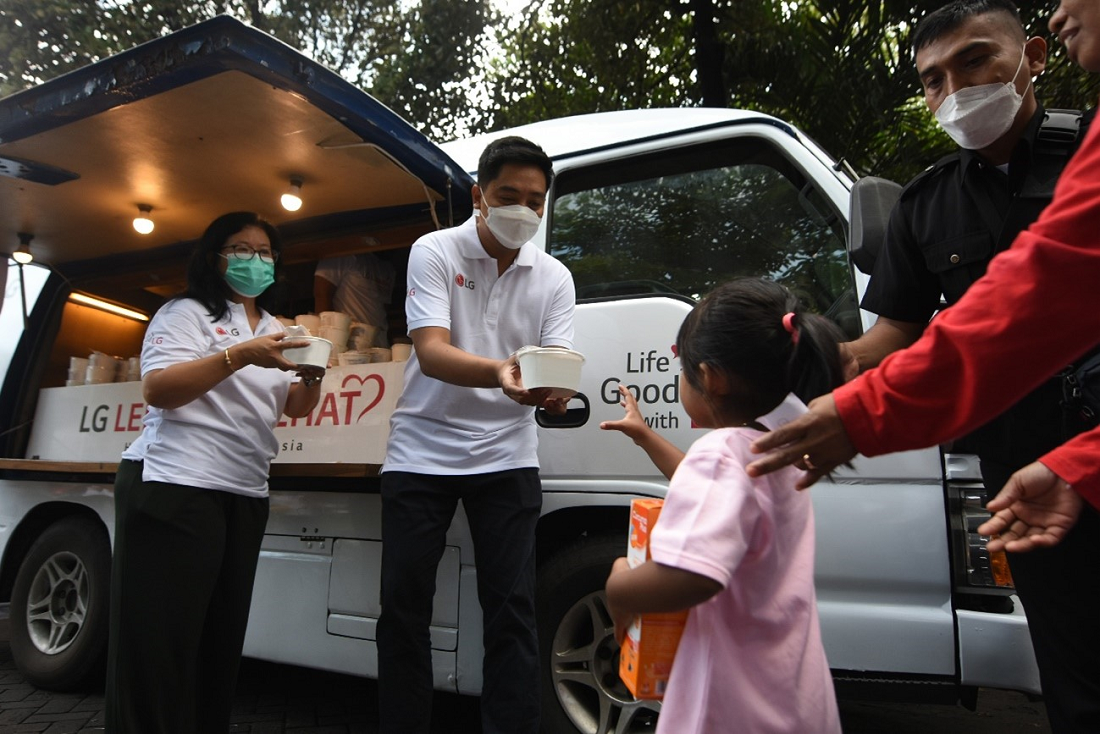 Besides the environment, the company also prioritizes the importance of health as a key aspect of quality of life. It not only impacts our capacity to live a full and productive life, but also has a tremendous impact on our entire physical and emotional well-being.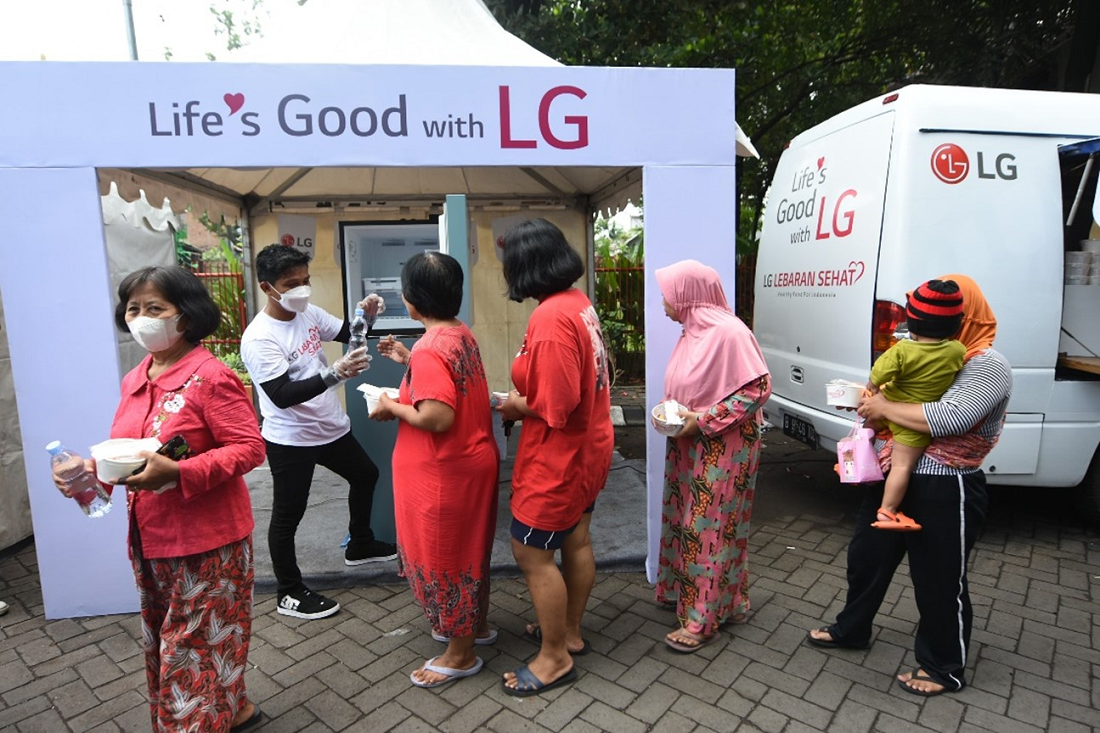 Having long understood the significance of health awareness, LG Indonesia arranged yet another social activity to support health initiatives during Eid al-Fitr, a major Indonesian festival. The annual LG Lebaran Sehat (LG Healthy Eid) event seeks to improve the health of residents by making the benefits of good health clear for anyone to see.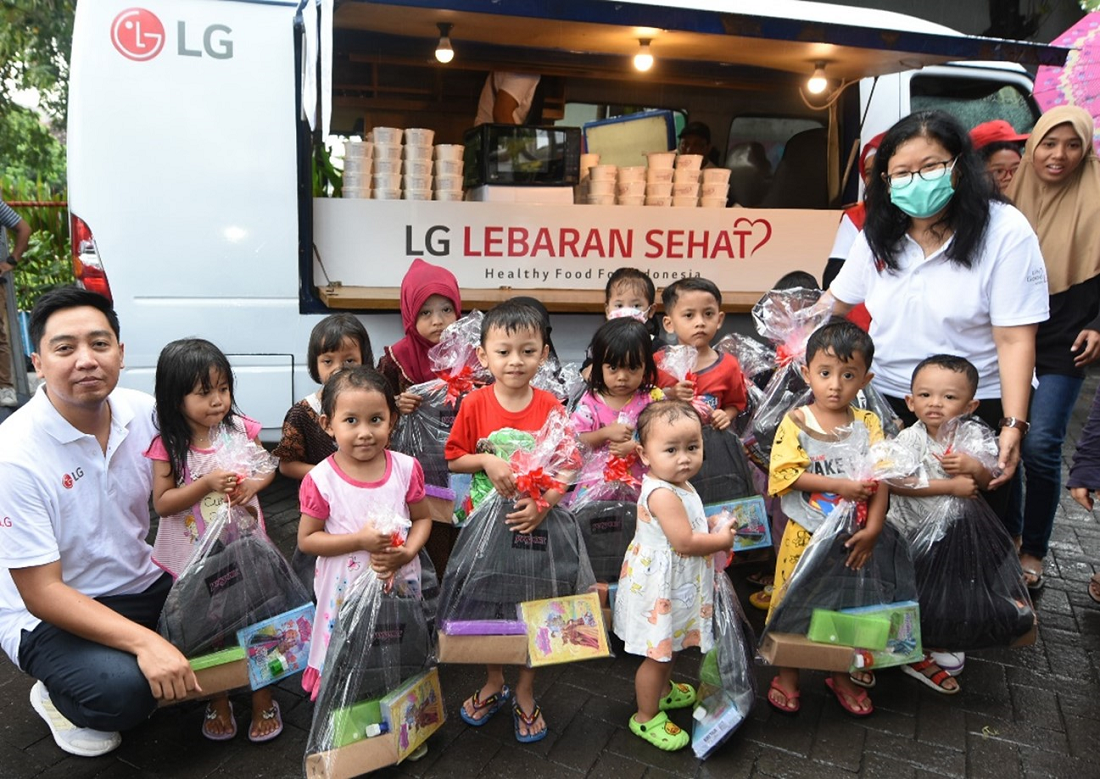 For three days in April, three waste treatment facilities benefited from LG Lebaran Sehat's two main programs: one which distributed food packages to locals and another that offered vital health checkups. Since the program focused on enhancing the quality of public health, every food package was reviewed by a leading nutritionist beforehand to ensure the ideal nutritional balance for improved well-being.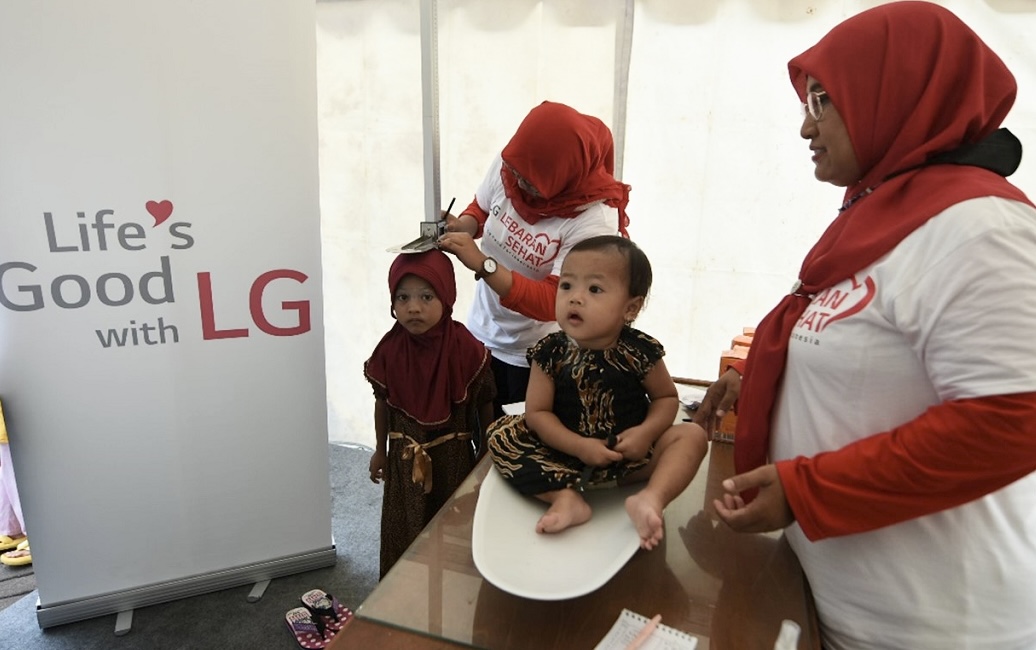 By partnering with Posyandu (Pos Pelayanan Terpadu, Integrated Health Service Posts), the company was able to provide general health checks for children living in the area, vitamins and nutritional supplements and health education sessions highlighting the endless benefits of good health.
With the 'LG LOVES Indonesia' campaign continuing throughout the year, stay tuned for more social activities designed to rejuvenate the local environment and enhance the health and education of all Indonesians.
Contributed by LG Indonesia
# # #