March 20, 2023
LG CEO Advocates Busan for World Expo 2030 in Latin America
World Expos, which were born in 1851 in London with the Great Exhibition, are a global gathering of diverse nations designed to address pressing challenges of our time. Held every five years, this colossus event has become one of the most important global platforms effectively bridging governments, companies, international organizations and citizens.
In September 2022, South Korea's port city of Busan officially submitted its formal bid to host World Expo under the theme, "Transforming Our World, Navigating Toward a Better Future." We'll find out which city has been elected to host later this year, after each bid received by the Bureau International des Expositions (BIE) is analyzed and voted on by its 171 Member States.
In preparation for the BIE conducting a due diligence visit to Busan next month, CEO William Cho acted as a special envoy for the Ministry of Foreign Affairs of the Republic of Korea as he visited several Central and South American countries including Brazil and Chile. CEO Cho received considerable positive response from governments of both countries regarding support for Busan's bid to host World Expo 2023.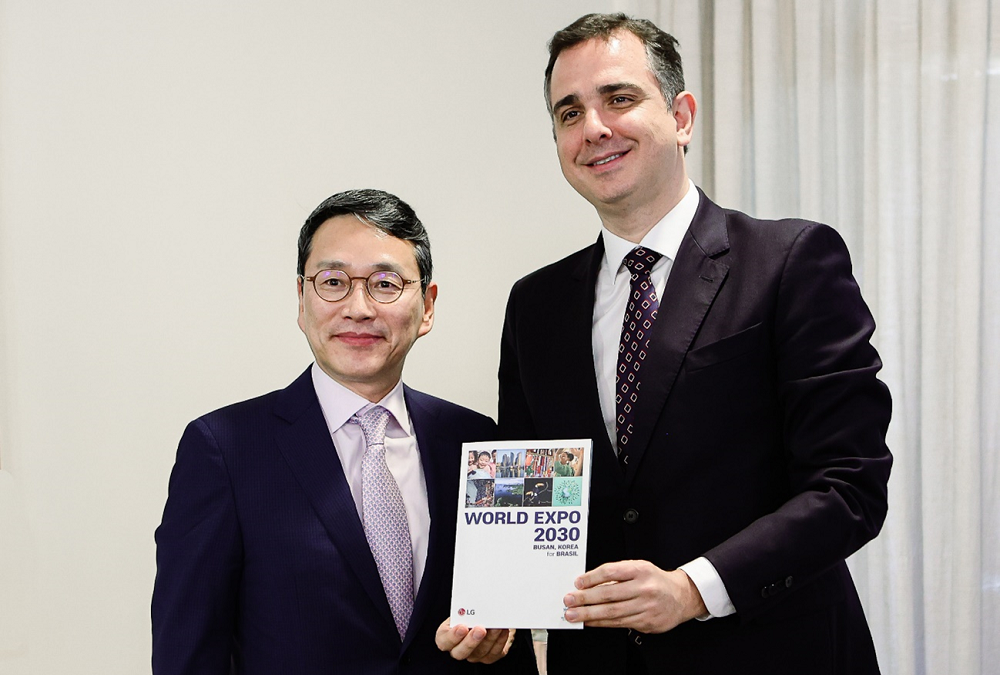 (From left to right) LG CEO William Cho and Brazilian Senator Rodrigo Pacheco
Beginning his Latin American trip in Brazil on March 13, Mr. Cho met members of the National Congress of Brazil, including Senator Rodrigo Pacheco, to discuss the unique characteristics of beautiful Busan that make it the best candidate to host World Expo 2023. CEO Cho even invited about 70 key figures, including 15 Brazilian congressmen, to the Korean Embassy in Brazil to share the significance and willingness of South Korea to host World Expo 2023 in Busan.
"Busan is an eco-friendly smart city boasting some of the most innovative technologies to better mankind," said CEO Cho.
The next day, CEO Cho continued his trip by visiting Chile, where he met with Undersecretary of International Economic Relations Claudi Sanhueaz and General Director of Bilateral Economic Affairs at the Chilean Undersecretariat of International Economic Affairs Sebastián Gómez, asking for their consideration and support of Busan's bid.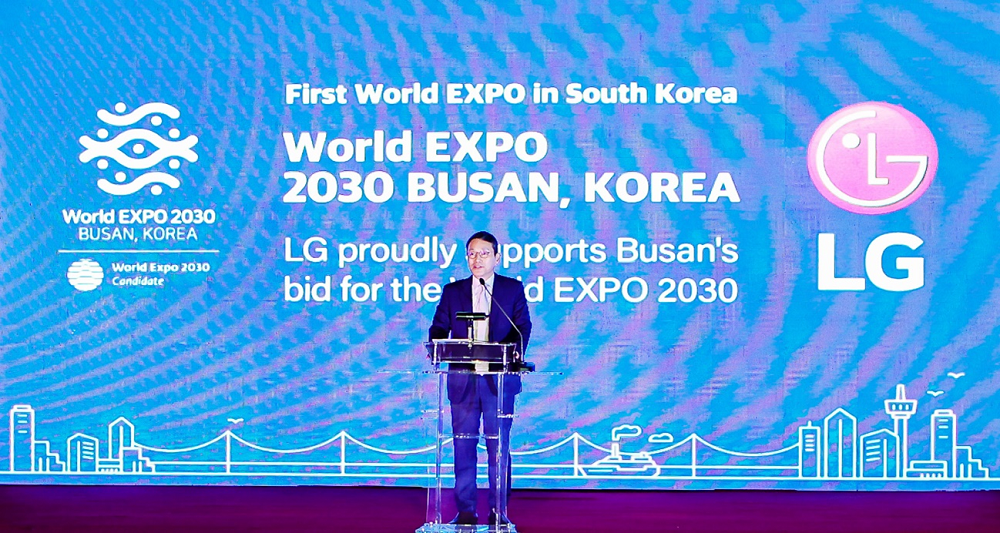 During his talks with local leaders, CEO Cho spotlighted Korea's status as a state-of-the-art powerhouse and Busan's as a transportation and logistics hub for East Asia, as well as a city overflowing with rich culture, entertainment and global tourism infrastructure.
While touring key markets around the world, the CEO prioritizes meetings with local government officials to discuss ways to expand LG's cooperation with local companies. This was no different during CEO Cho's travels across Central and South America, where he visited local subsidiaries and major production sites to talk with local employees and review business operations and strategies.
Headquartered in South Korea, LG first expressed its strong commitment to supporting Busan's bid by setting up a dedicated task force led by the CEO himself. Since then, the company has been actively engaged in numerous activities promoting Korea's second city for World Expo 2030, home and abroad. But this isn't CEO Cho's first promotional campaign overseas, as he promoted the bid during trips to Tanzania, Cote d'Ivoire and Ethiopia last November.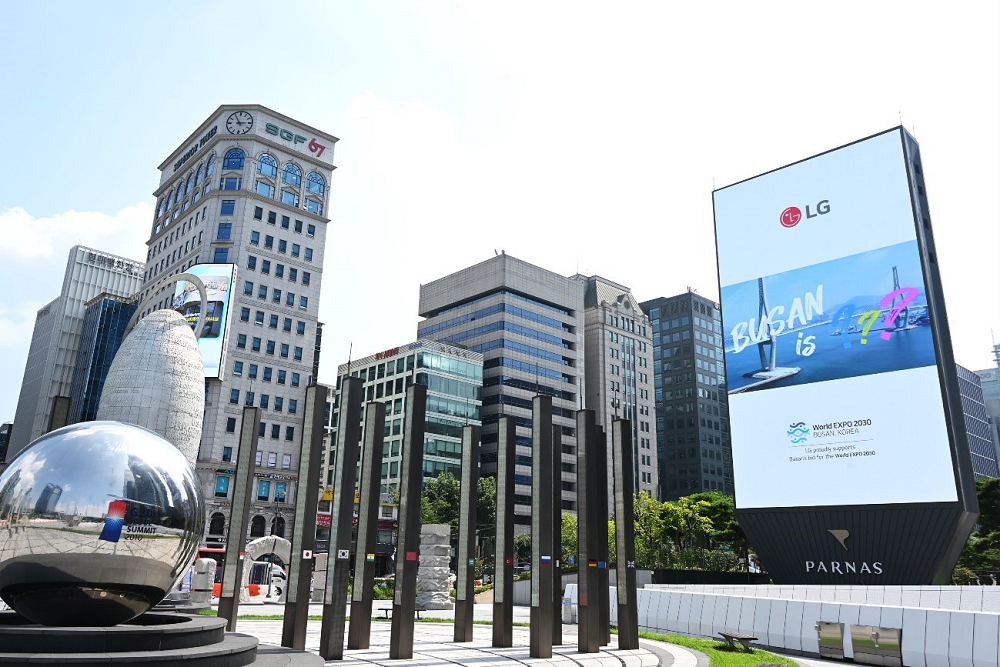 The company has also screened promotional videos of Busan on various LG displays and billboards across the world. In Korea, these videos have been aired at international airports in Gimpo and Gimhae as well as the Grand InterContinental Seoul Parnas Hotel in bustling Gangnam. Elsewhere, this video series has graced LG's world-famous outdoor displays in New York City's Times Square and London's Piccadilly Circus, among many others.
The company hopes its promotional efforts will help Busan's World Expo 2030 bid be successful and will continue to leverage its vast global network of 140 subsidiaries to promote Korea's popular coastal city as the ideal host of World Expo 2030.
# # #