March 21, 2023
Helping 'Swipe Out Hunger' on College Campuses across the USA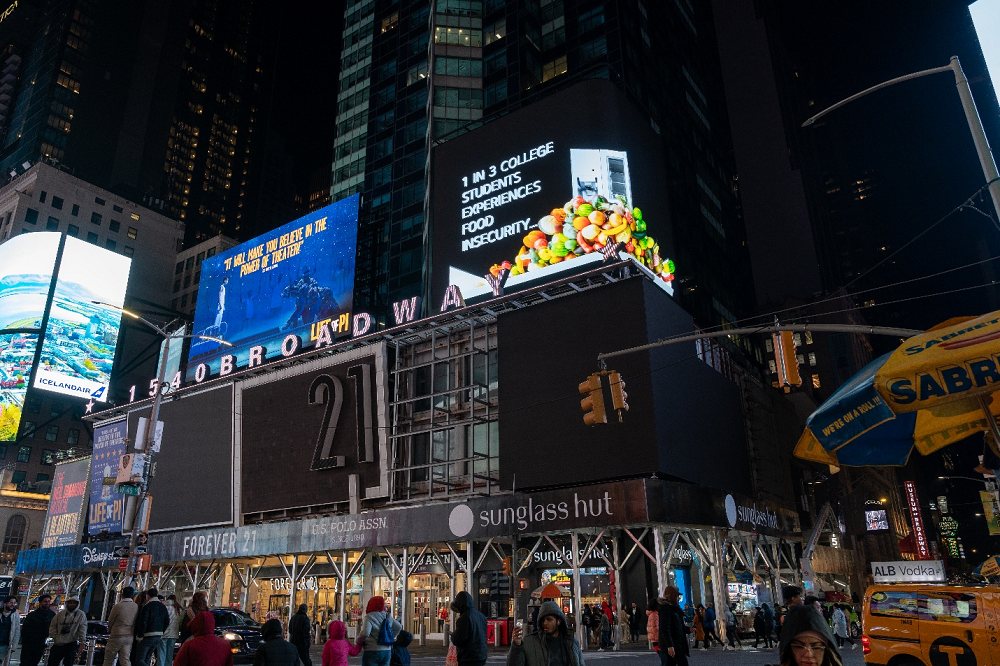 Research shows that one in three U.S. college students experiences food insecurity with many students on- and off-campus relying upon their campus food pantries to provide much-needed resources throughout the school year.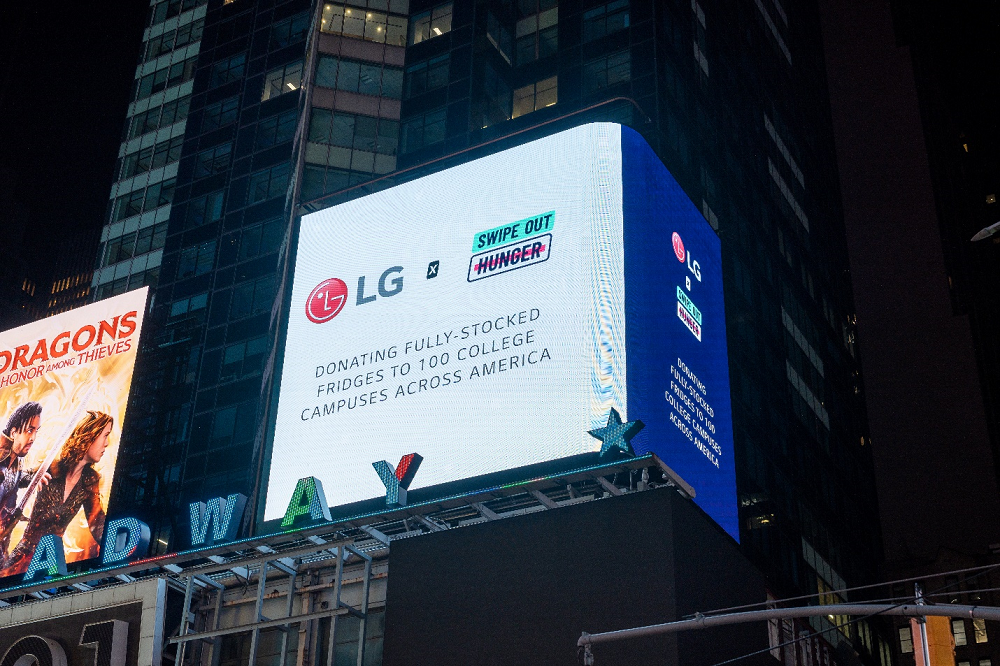 To help provide healthy meals to more than 500,000 college students struggling with food insecurity, LG USA has joined forces with Swipe Out Hunger, the leading nonprofit addressing student hunger in the country. Together, the organizations are helping to raise awareness about student food insecurity and ensure that food pantries on campuses across the United States have refrigeration to store healthy foods.
Campus refrigerators provide access to nutritious foods that help students stay focused on their studies and maintain active lifestyles, according to Swipe Out Hunger's Executive Director Jaime Hansen. The refrigerators have 'grab and go' meals, beverages and cooking staples, as well as access to fresh proteins and produce.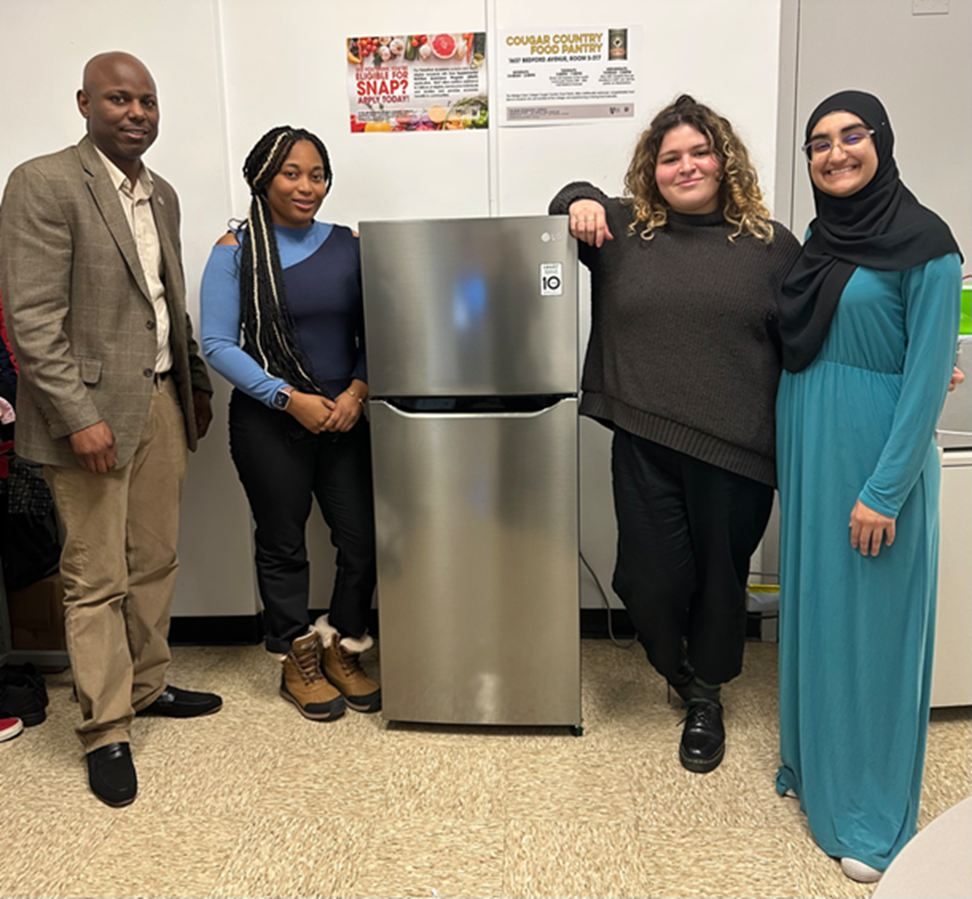 However, Swipe Out Hunger notes that 29 percent of its campus pantry partners do not have refrigeration, and a third of them cited lack of funding as the reason why there is no refrigeration on campus. To address this problem, LG provided 120 refrigerator-freezers to 60 campuses across the United States in Swipe Out Hunger's network. In addition to providing refrigeration for food pantries, these Energy Star® certified LG refrigerators help conserve energy, thus supporting the sustainability goals of many colleges and universities.
LG is also stocking these fridges with healthy and nutritious food for the campuses' communities, as well as providing grants for additional 40 colleges and universities to upgrade their current campus refrigerators. In total, this alliance will serve meals to 500,000 college students across the nation.
"LG's collaboration with Swipe Out Hunger will transform the nutrition and availability of food for students experiencing hunger today and in the future," says Hansen. "Access to fresh, nutritious food options will help students achieve their higher education goals."
"This will allow us to add perishable items to our food pantry, something that wasn't included before," said Charlyne Yue, M.S., Senior Associate Director of Student Affairs at Southwestern Law School, who shared her appreciation of the support from LG and Swipe Out Hunger. "Thanks to their generosity, our students experiencing food insecurity will be able to focus on studying rather than worrying about their next meal."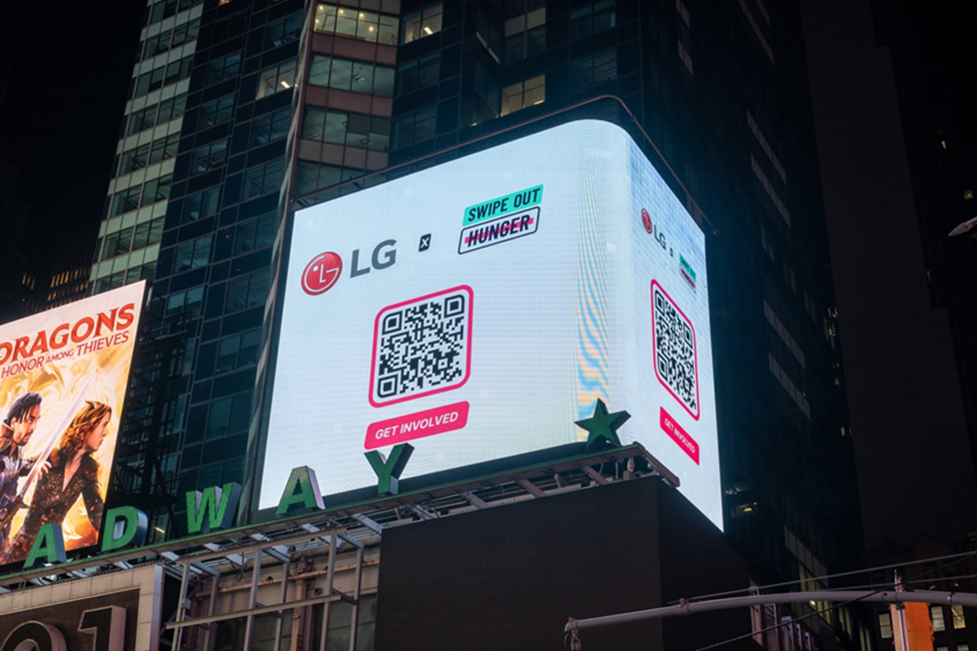 In light of the post-pandemic demand for campus pantries across the country, LG is inviting others to help fight food insecurity on U.S. college campuses. In March, the company's electronic billboard in Times Square, New York City included a call-to-action through a QR Code where people can join LG in supporting the good work of Swipe Out Hunger.
"Working with Swipe Out Hunger aligns with LG's global ESG mission of a Better Life for All. Beyond providing refrigerators to campus food pantries for much-needed fresh food storage, LG is proud to support Swipe Out Hunger's mission to end college student hunger," said John Taylor, senior vice president of LG USA.
For those interested in supporting these efforts, please visit swipehunger.org/lg/.
Contributed by LG USA
# # #