February 16, 2023
Navigating Circular Economies at Waste Summit
While others see e-waste and discarded packaging as mere rubbish, LG Portugal, ERP Portugal and Novo Verde see an opportunity to promote circular economies through the reduction, reuse, recycling and recovery of materials and energy.

A multinational tech company with a leading sustainability initiative, the Portuguese chapter of European Recycling Platform (ERP) and a pioneering waste management company, the three forward-thinking entities came together in January to host Waste Summit  – Economy, Consumption and Sustainability in Lisbon, Portugal. The meaningful event aimed to inspire greater discussions on the urgency of responsible waste disposal as well as growing issues related to consumption, the economy and sustainability.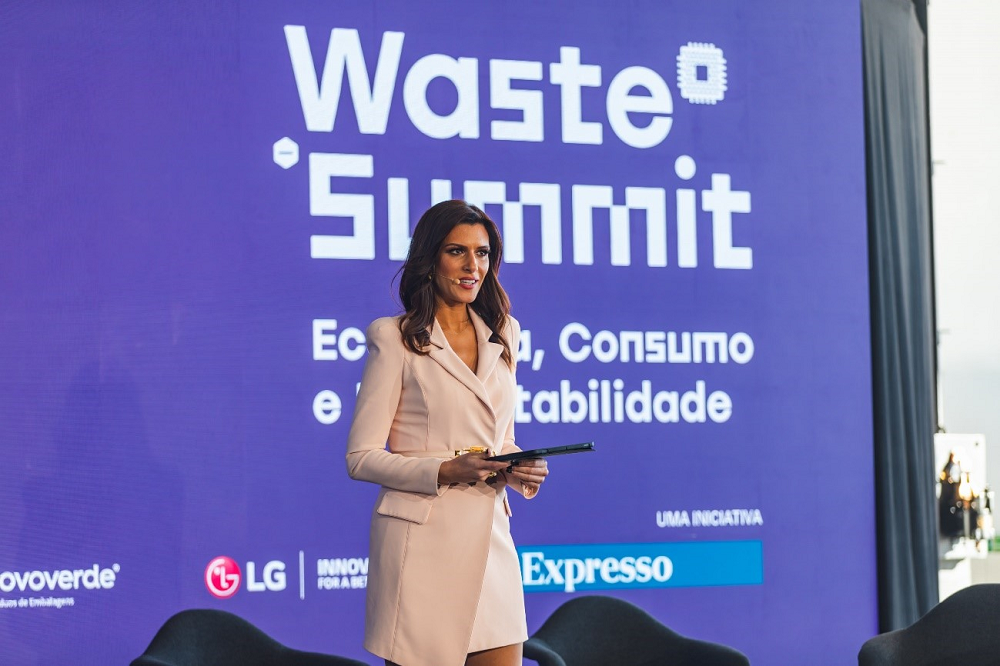 Ana Patrícia Carvalho, journalist and presenter of the event
Giving electronic equipment, end-of-life batteries and their packaging a second chance at life and adopting sustainable behavior from production to disposal are increasingly relevant in today's society – considering the number of products we use every day. Research finds, however, that there's much room for improvement.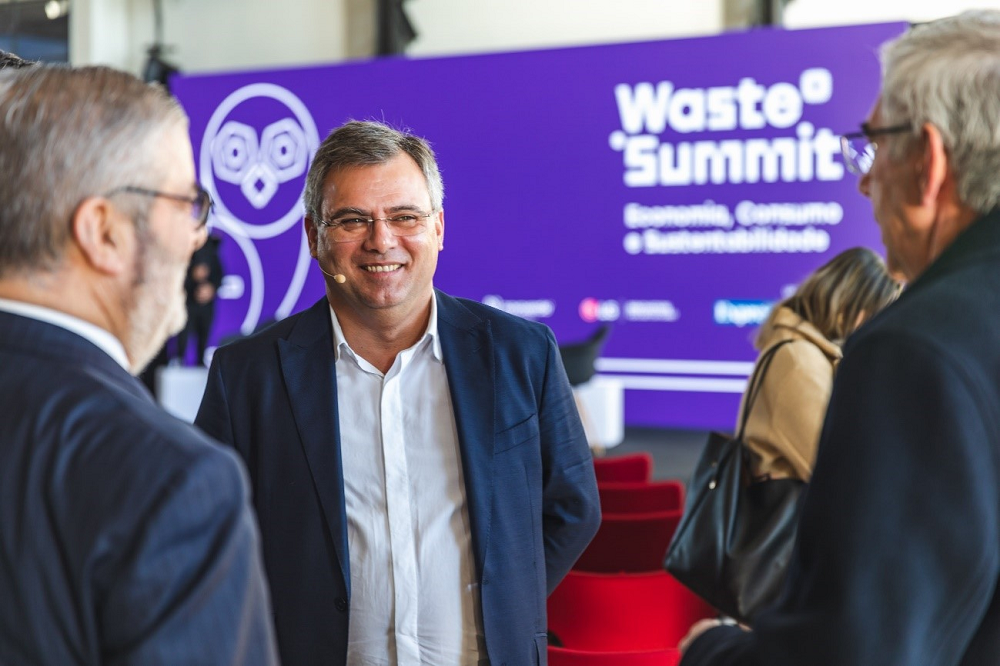 Ricardo Neto, president of ERP Portugal and Novo Verde
According to the study, Habits of the Portuguese in Relation to Electronic Waste* (co-authored by LG Portugal, ERP Portugal, QData and NOVA IMS), 59.2 percent of Portuguese people keep equipment they no longer use as they still work and may come in handy later. But the truth is that old equipment tends to end up in drawers, cupboards, the garage or storage room to gather dust, the same fate as old packaging for our large devices.
Hugo Jorge, marketing director of LG Electronics Portugal
This timely Waste Summit promoted the sharing of knowledge and best practices across diverse society sectors to enhance environmental literacy and raise awareness for the importance of sustainable practices in Portugal.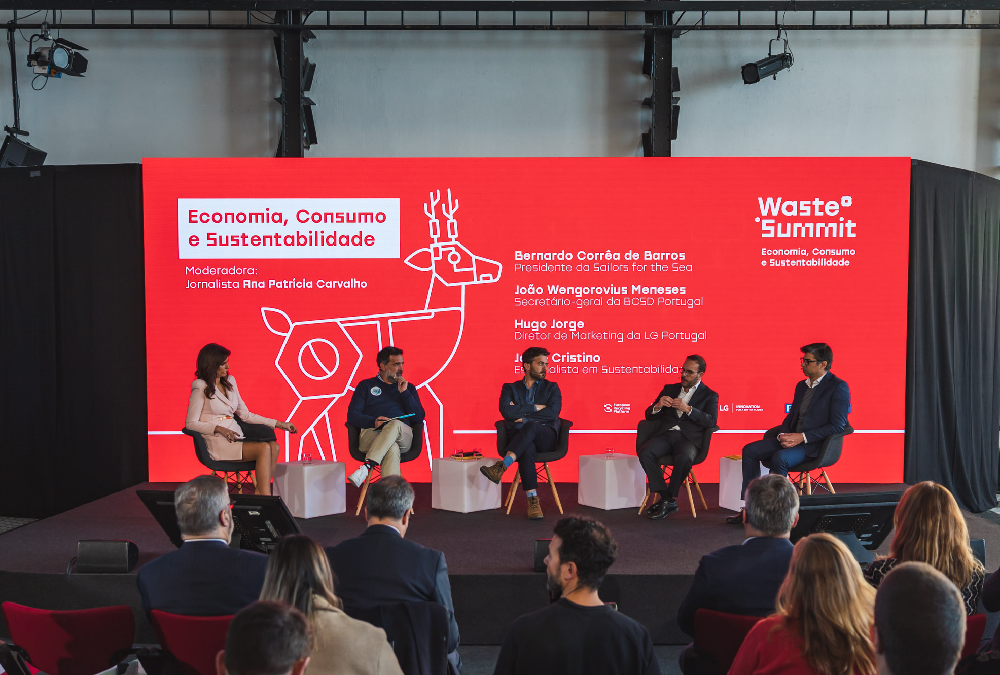 (From left to right) Ana Patrícia Carvalho, Bernardo Corrêa de Barros, João Wengorovius Meneses, Hugo Jorge and Jorge Cristino
According to ERP Portugal's data, in 2021 alone, over 232 thousand tons of electric and electronic equipment were placed on the market in Portugal and more than 30 percent of the population still does not forward or recycle their e-waste. Not only highly harmful to the planet, electronic waste also poses a major health risk when not properly disposed of as it can contain toxic additives or hazardous substances such as mercury, which can cause damage to the human brain.
Meanwhile, around 806,153 tons of packaging for fast-moving consumer products were placed on the national market in 2021, equivalent to 76 kilograms per capita. According to Novo Verde, the growing trend of packaging consumption has been accompanied by a growing amount of collected packaging, having increased 7 percent annually on average since 2017.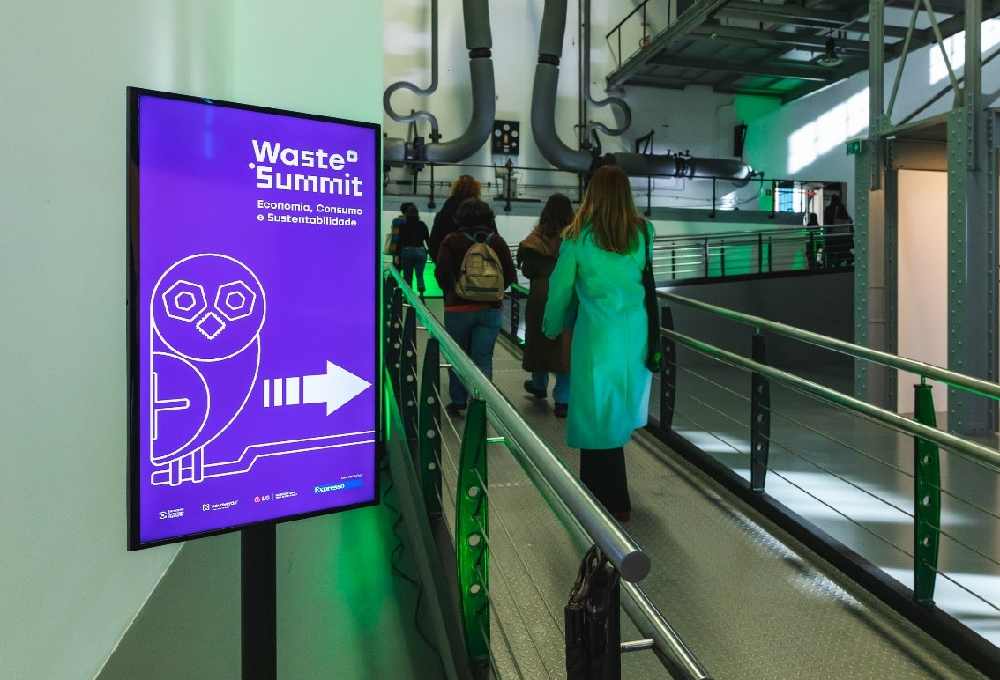 Waste Summit, which gathered more than a hundred people from industry sectors, distribution partners and academia, was another perfect opportunity for LG Portugal, ERP Portugal and Novo Verde to become agents of change and promote sustainable behavior for better circular economies.
The highlight of the event was a performance by César Mourão, a beloved Portuguese comedian who used his talent for improvisational comedy and music to create a light, fun and educating discussion on the imperativeness of managing e-waste and packaging.
Comedian César Mourão
Mourão's unique, humorous approach to addressing one of the most pressing issues of our times was also featured in the digital campaign, Destralhar, which was co-produced by LG Portugal and ERP. The entertaining yet thought-provoking film covers the lifestyles of Portuguese families and workers all over the city and explores how these lifestyles can be improved for the better good of the planet.
Putting the spotlight on Mourão's trademark improvisational comedy, the video campaign follows the comedian as he surprises Lisbon families and workers in their homes and offices to analyze their e-waste and packaging habits.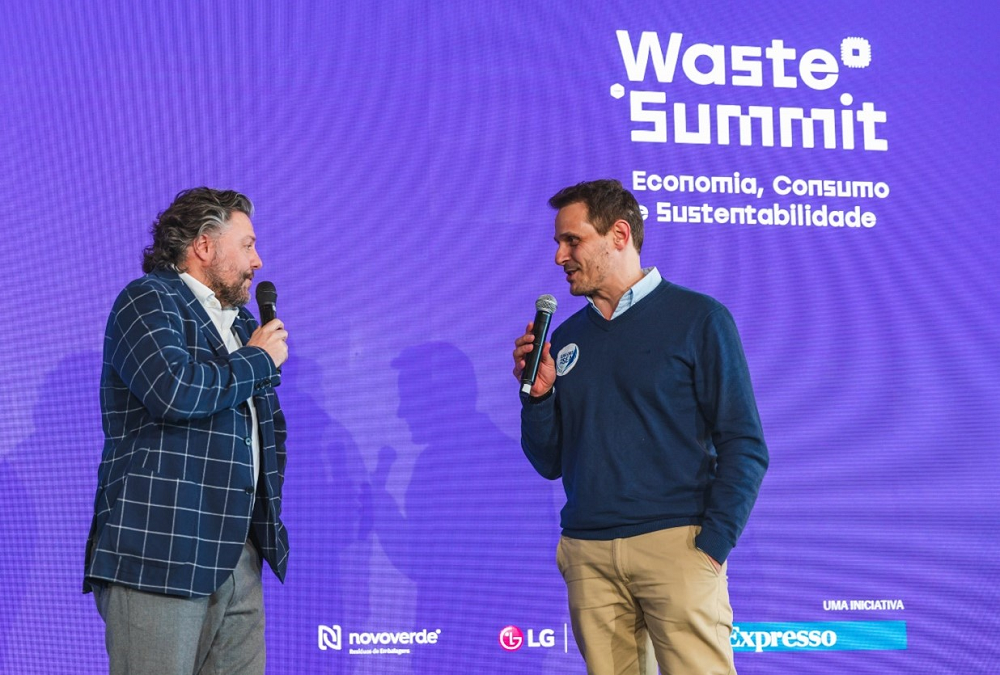 (From left to right) César Mourão and Isaac Silveira, vice president of Sailors for the Sea
At the end of a good laugh, viewers will discover that the various items we consider garbage – an old computer mouse or an outdated DVD player – actually hold immense potential for a second life through recycling or reuse.
Contributed by LG Portugal
# # #
* Conducted in Portugal between May and July 2020, with more than a thousand people surveyed nationwide.