February 15, 2023
Home Inspiration From North America's 'Whole Home Project'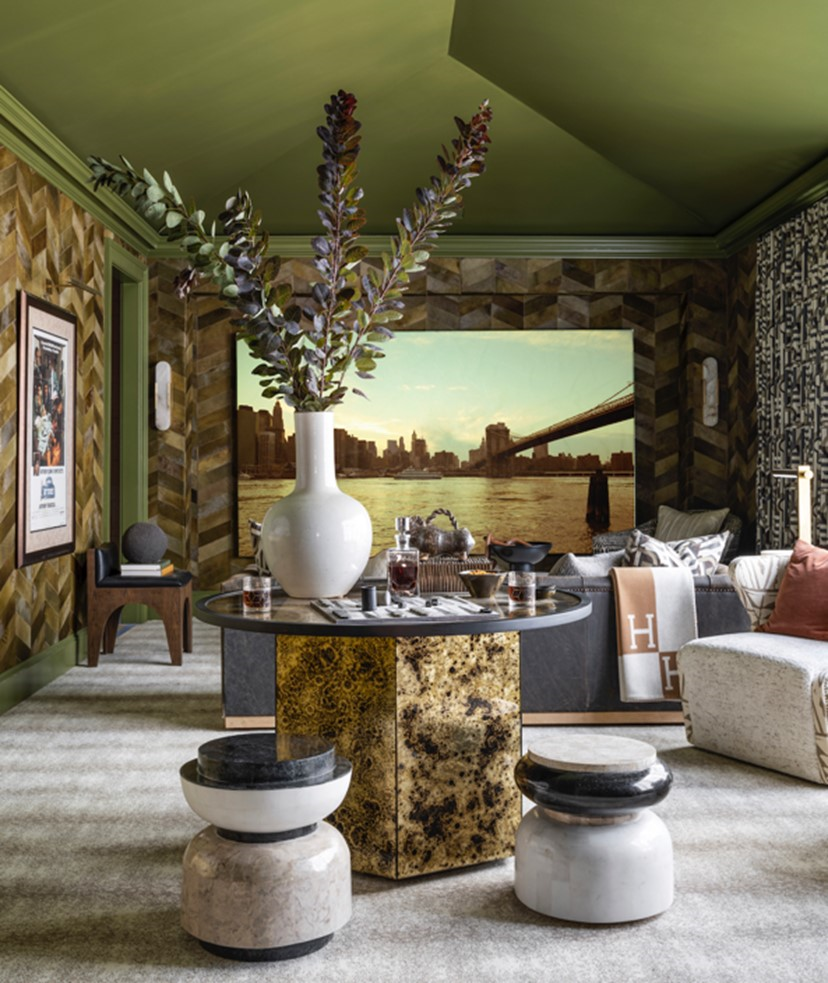 The "Whole Home Project" is an annual showcase of the best home designs and products in the United States. This marks the project's fifth year and its first renovation of an existing property, rather than a new build. The project's sponsor, House Beautiful magazine, partnered with LG and a renowned builder, architect as well as top designers from around the U.S. to reimagine the spaces throughout a modern Tudor home in Atlanta, Georgia, with a focus on living better at home.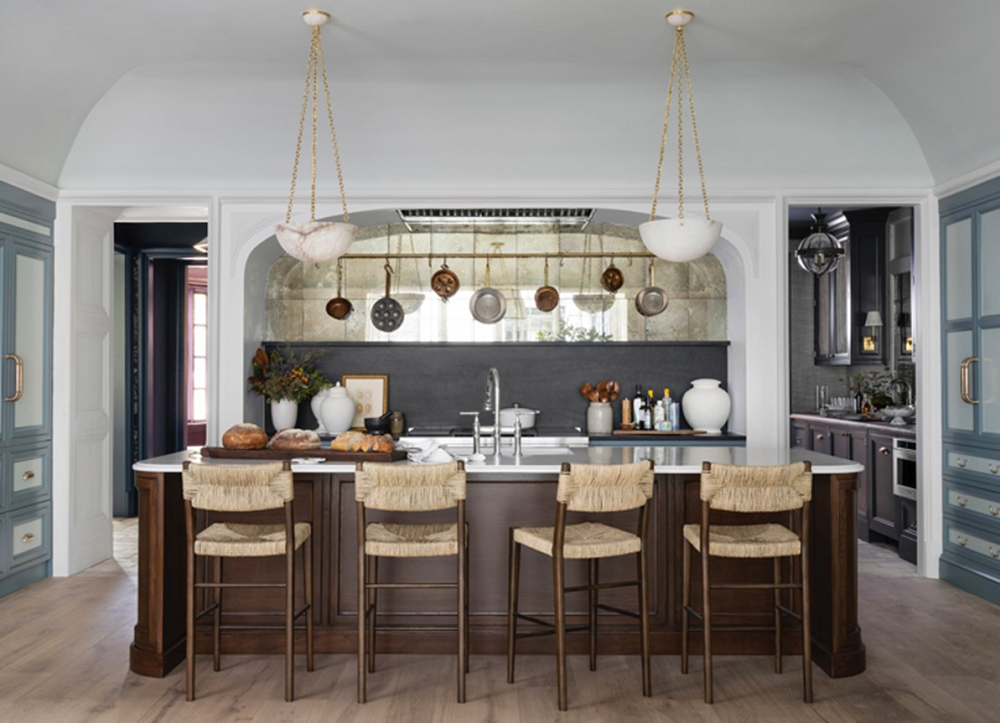 American designer Whittney Parkinson took her traditional design approach to the next level in the kitchen, adding a bit of English flair with the five-star home chef in mind. Warm woods, quartz countertops and antiqued mirror tiles make this brand-new kitchen feel like it's been here forever. She used a number of award-winning Signature Kitchen Suite appliances from LG to ensure the homeowner had everything they needed for everyday life or to entertain on the fly.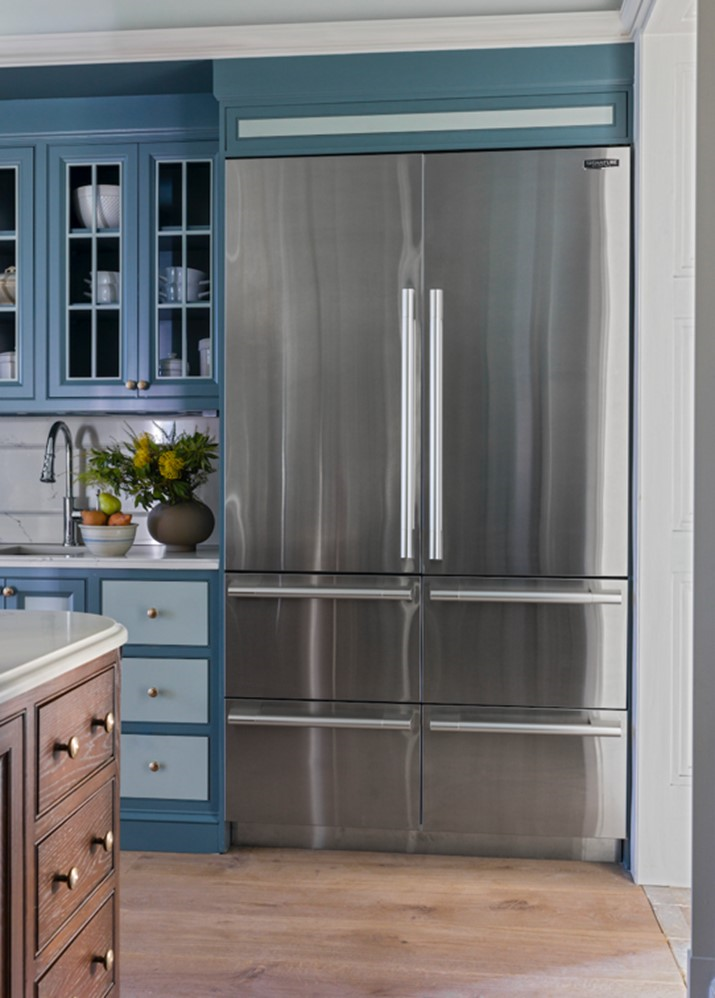 The oversized eat-in kitchen features the 48-inch built-in French-Door refrigerator with a large interior capacity and precise preservation technology – all in a sleek, innovative design. The perfect alignment of the countertop and fridge drawers creates a seamless look for design-minded homeowners. Key features include Lift and Go™ drawers, fully adjustable door bins, hidden LED lighting so you can see everything in your fridge and a dual ice maker that makes both cubed ice and slow melting, spherical craft ice to elevate cocktail hour.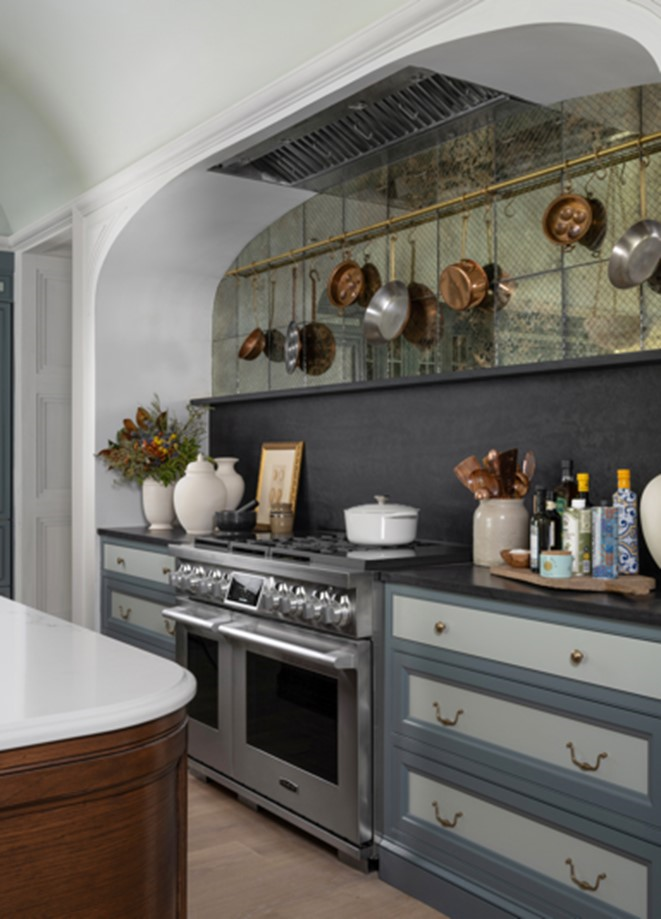 What's a kitchen without an incredible range? The Signature Kitchen Suite 48-inch Dual-Fuel Pro Range comes with built-in sous vide, alongside induction and gas cooktops paired with two ovens, giving homeowners the most flexibility in one unit.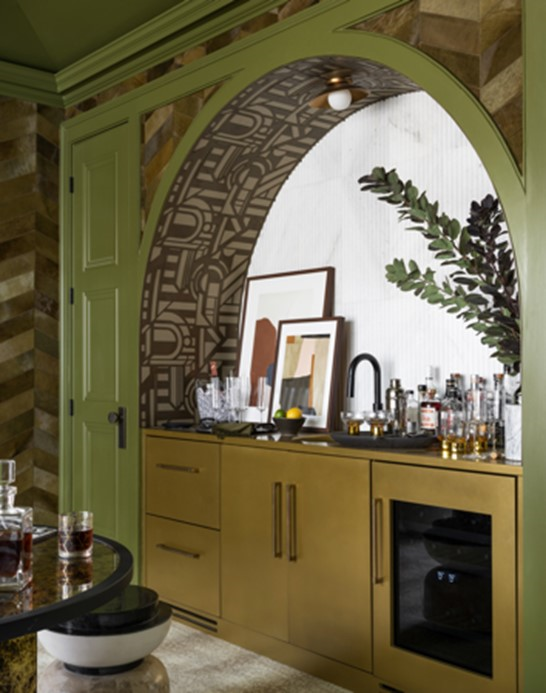 "One thing we love about Signature Kitchen Suite is that their products work throughout the home. You'll find their dual undercounter refrigerators everywhere – in the owner's suite, work from home quarters, guest room and of course, the media room – for those family night movie marathons when you don't want to run down to the kitchen," said Carisha Swanson, House Beautiful Director of Special Projects. "Both drawers operate independently with multiple temperature settings and can even drop down to a freezer. When we think about living fully in our homes and enjoying every part of them, so much of that has to do with convenience."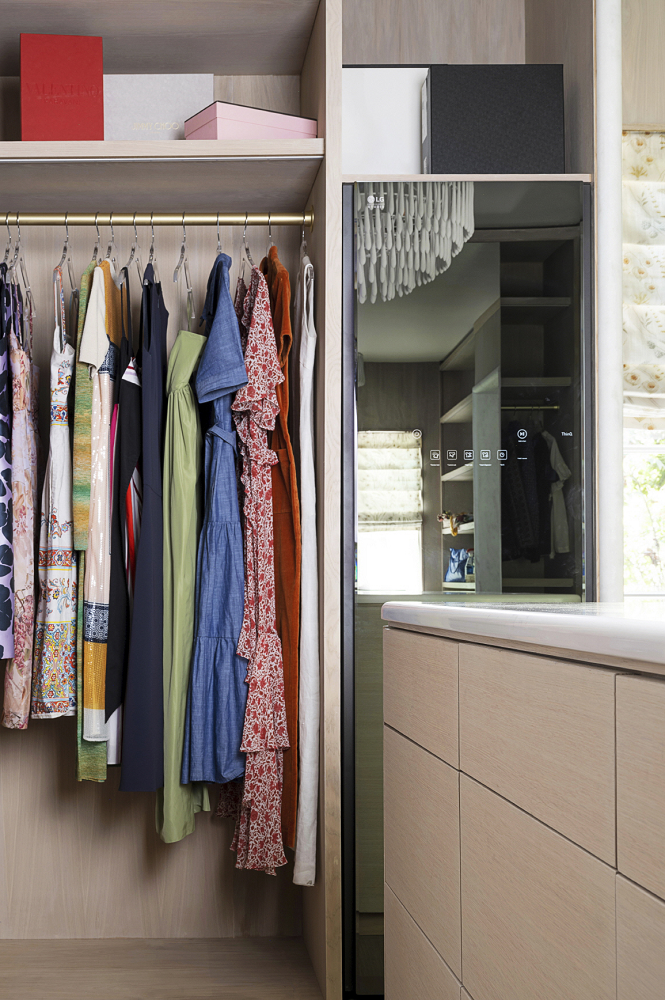 Everyone wants to do their laundry in easy to access locations. In this home, LG STUDIO laundry appliances are featured throughout. The owner's suite walk-in closet has the LG STUDIO Styler clothing care system that refreshes, deodorizes and sanitizes your clothes with steam. It's a game changer with capacity for up to five hangers along with a pants press in the door, and perfect for any walk-in closet, dressing room or laundry room because no plumbing is needed.
Also in the owner's suite and upstairs laundry room is the LG STUDIO WashTower. The single unit takes up half the floor space of a side by side without sacrificing capacity and has an easily reachable control panel in the center. Since this home is all about making life easier, the unit has built-in intelligence that selects optimal washing and drying settings for each load – truly genius.
The designers were asked to bring the home into modernity with today's family in mind. With different perspectives on what that means, you'll see spaces reimagined: a tween hangout with furniture draped in easy to clean slipcovered fabrics, an introvert's space to recharge as well as LG screens throughout the home, including the incredible home theater with an enormous 10-foot-wide direct-view LED display. And last but not least, the home features a great outdoor entertaining area, because in this part of the United States, they're outside year-round.
Take a better look at LG's life-enhancing products at the "Whole Home Project" in the previous issue of House Beautiful on newsstands now and great designer videos at housebeautiful.com.
# # #