September 1, 2021
The Virtuous Cycle of Recycling Home Appliances
Plastics are used in almost every product imaginable, from disposable shopping bags and water bottles to products that are with us for years, such as refrigerators, furniture and automobiles. Plastic is ubiquitous in the modern world and its invention has undoubtedly made daily life easier and more convenient. But our dependence on plastic products, which has increased even more during the pandemic, is a cause for concern due to its negative effect on the health of the planet.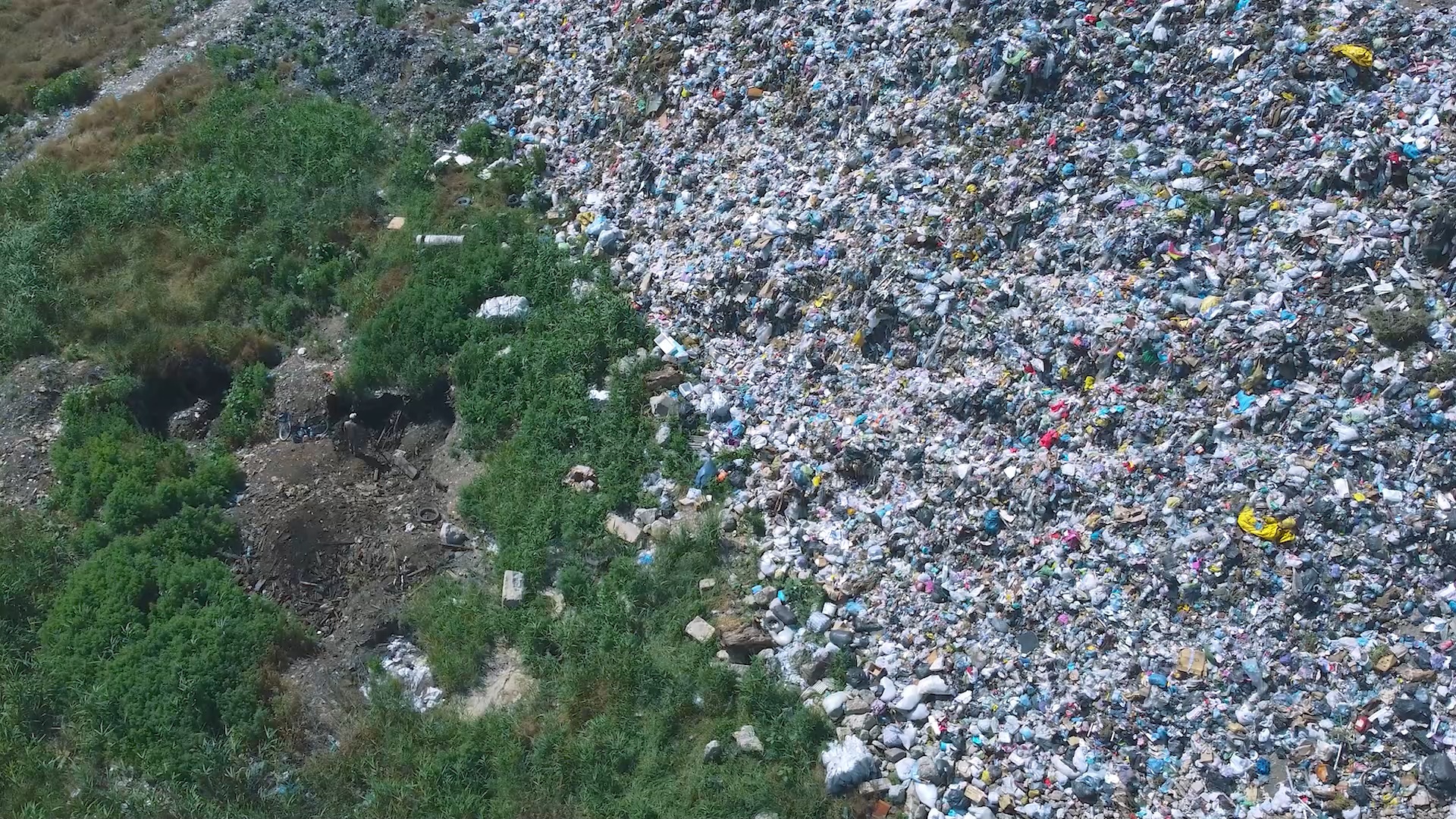 As most plastics contain toxic chemicals and don't biodegrade over time like natural materials, they can wreak havoc on the environment and on the health of human and animal life if not recycled or disposed of properly. But it's not just plastics. Electronic waste, heavy metals and refrigerant gases have also become serious pollution problems that need to be tackled. If recycling is to be a part of the solution, the world must do better, as currently less than 10 percent of all consumer and commercial products made are recycled.1 The bulk of these unwanted products represents millions and millions of tons of waste each year and end up in landfills around the world.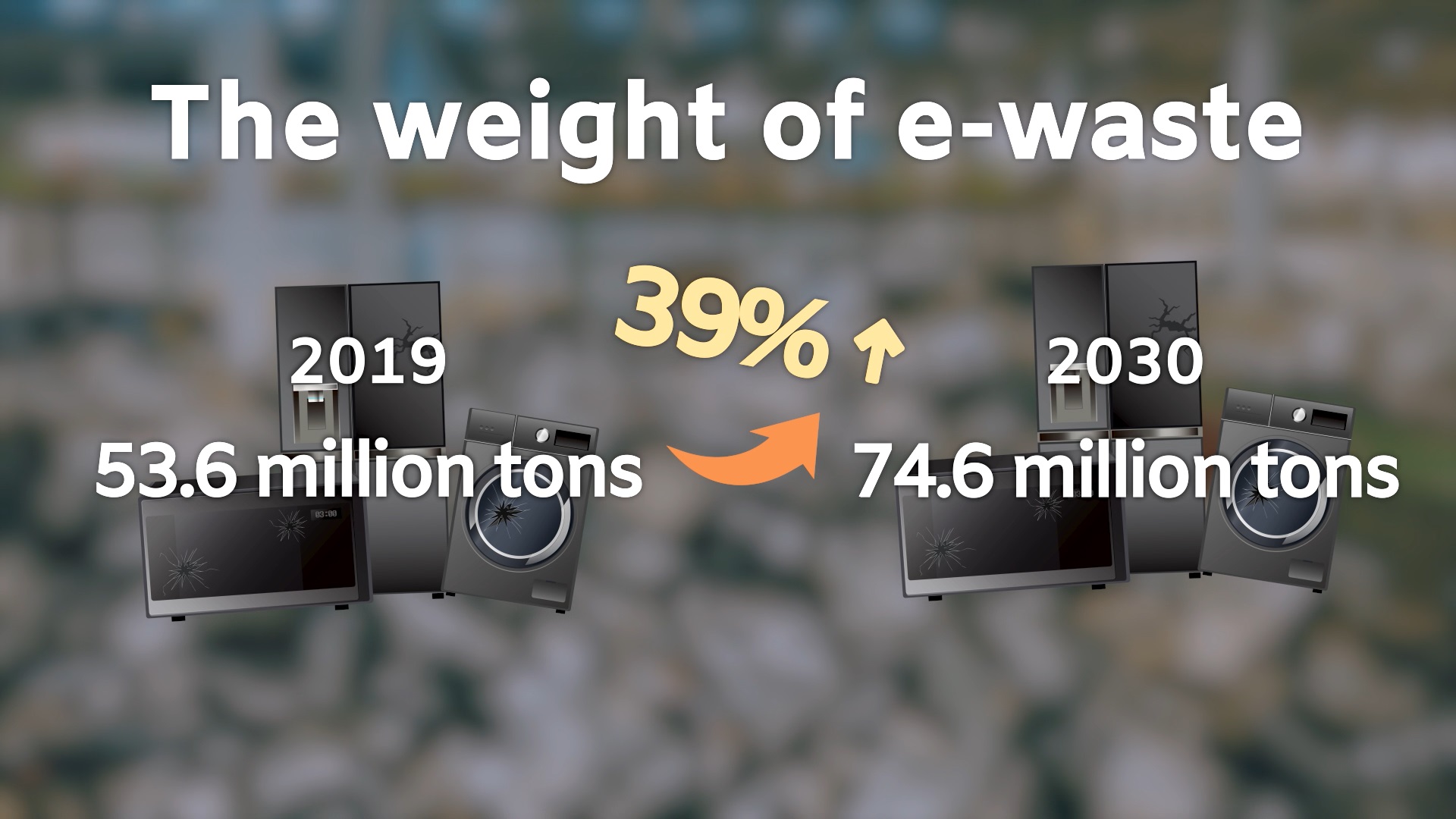 Helping to create a virtuous cycle by improving recycling efficiency and reducing the environmental impact from products that have reached the end of their lifespan, LG Electronics is investing in a state-of-the-art recycling facility in its home country. Located in Hamyang County, South Korea, the LG Recycling Center collects a broad range of discarded household appliances which after disassembling, crushing and screening are reborn as useful materials that will be reused in new appliances, beginning their lifecycle again.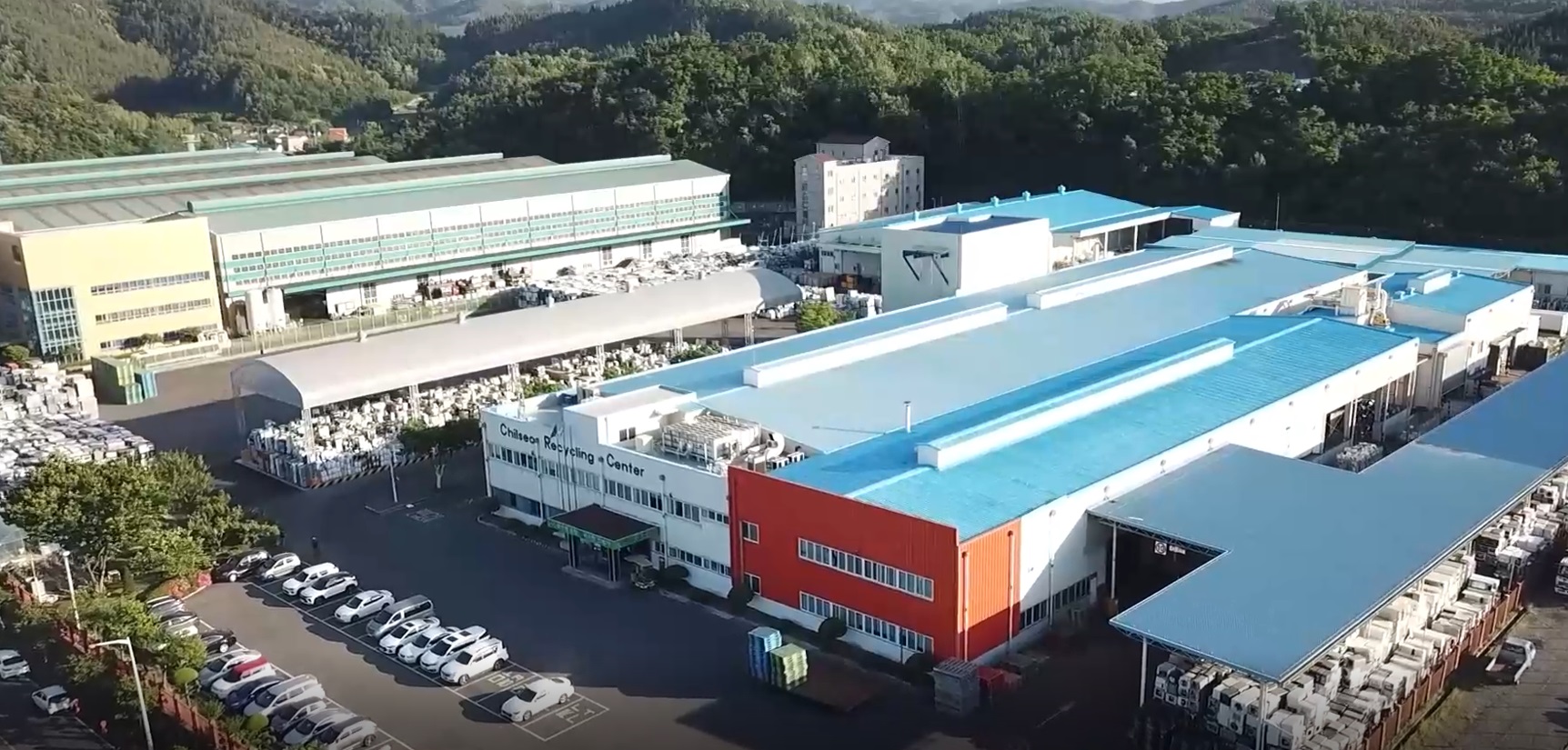 Every year, the center recycles more than half a million appliances, including refrigerators, washing machines and air conditioners. With its skilled technicians, tried-and-true processes and specialized equipment, scrapped products are stripped of useful materials such as aluminum, copper, steel and of course plastic, to be used again in new LG home appliances.
Starting with recycling at Chilseo, let's take a look at the four main steps that turn old appliances from waste to parts for new products.
Step One: Disassemble, Crush, Sort
Once the appliances have been collected at the Chilseo Recycling Center, workers manually remove both mechanical and detachable plastic components such as compressors, drawers and shelving. Any remaining refrigerant is safely extracted using a gas recovery device. The patented system – the first of its kind – automates the entire removal process, which greatly increases efficiency and employee safety. Appliance frames are then crushed and then sorted into iron, copper, plastic, aluminum, etc., through a variety of methods using vibration, gravity, magnets and air.
Step Two: Broken Plastic to Neat Pellets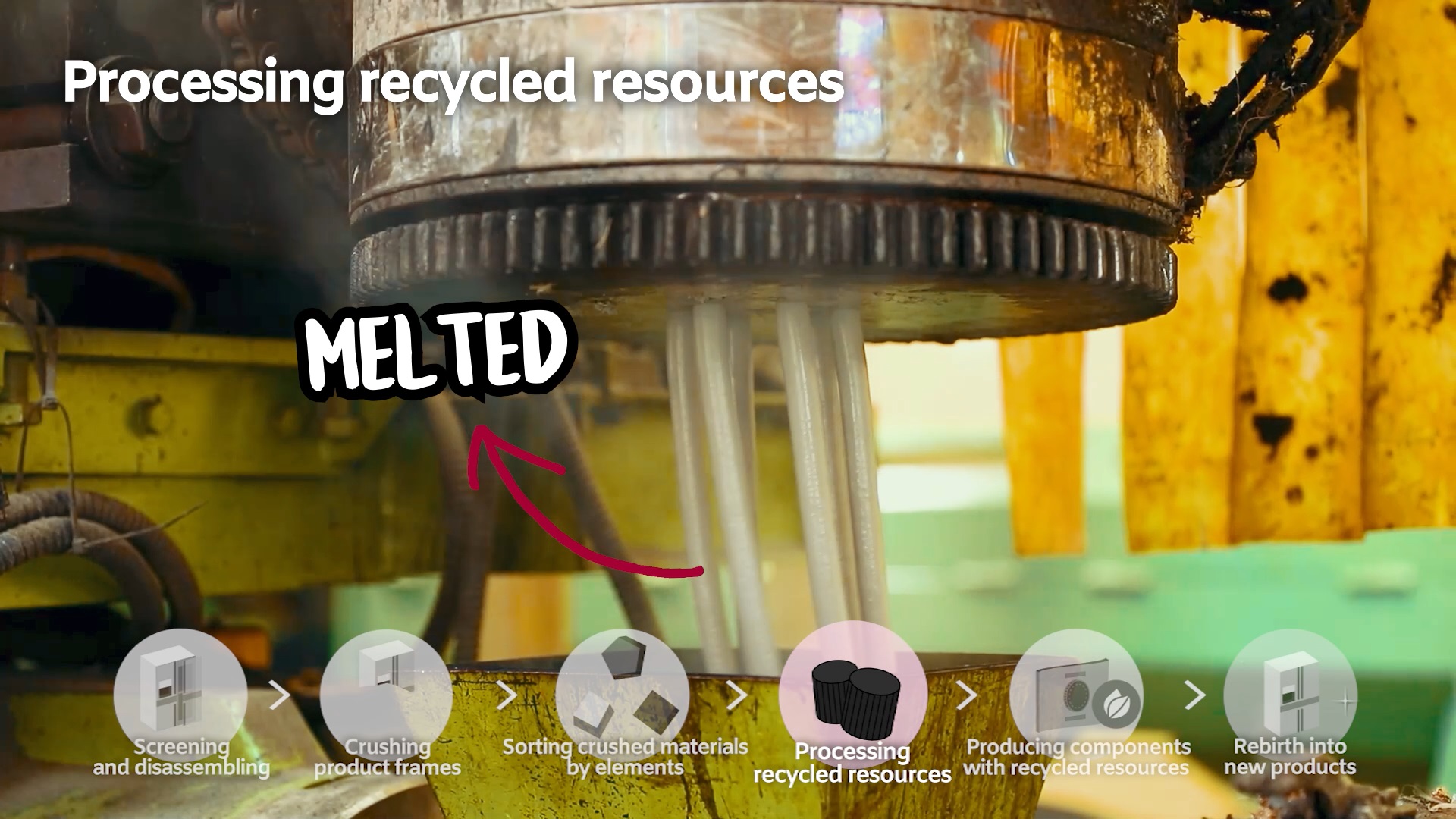 Crushed plastic harvested from the disassembled products are moved to another facility and sorted another time using water before being melted, cooled and cut into small pellets of uniform size. With their consistent shape, scale and composition, the pellets are perfect for use in the manufacturing of plastic parts and goods, offering dual benefits of reducing both waste and effort required to create new products.
Step Three: Transformation Into New Components
Next, the pellets are transferred to another site where they are melted down, poured into molds and transformed into plastic components for new LG refrigerator models.
Step Four: Rebirth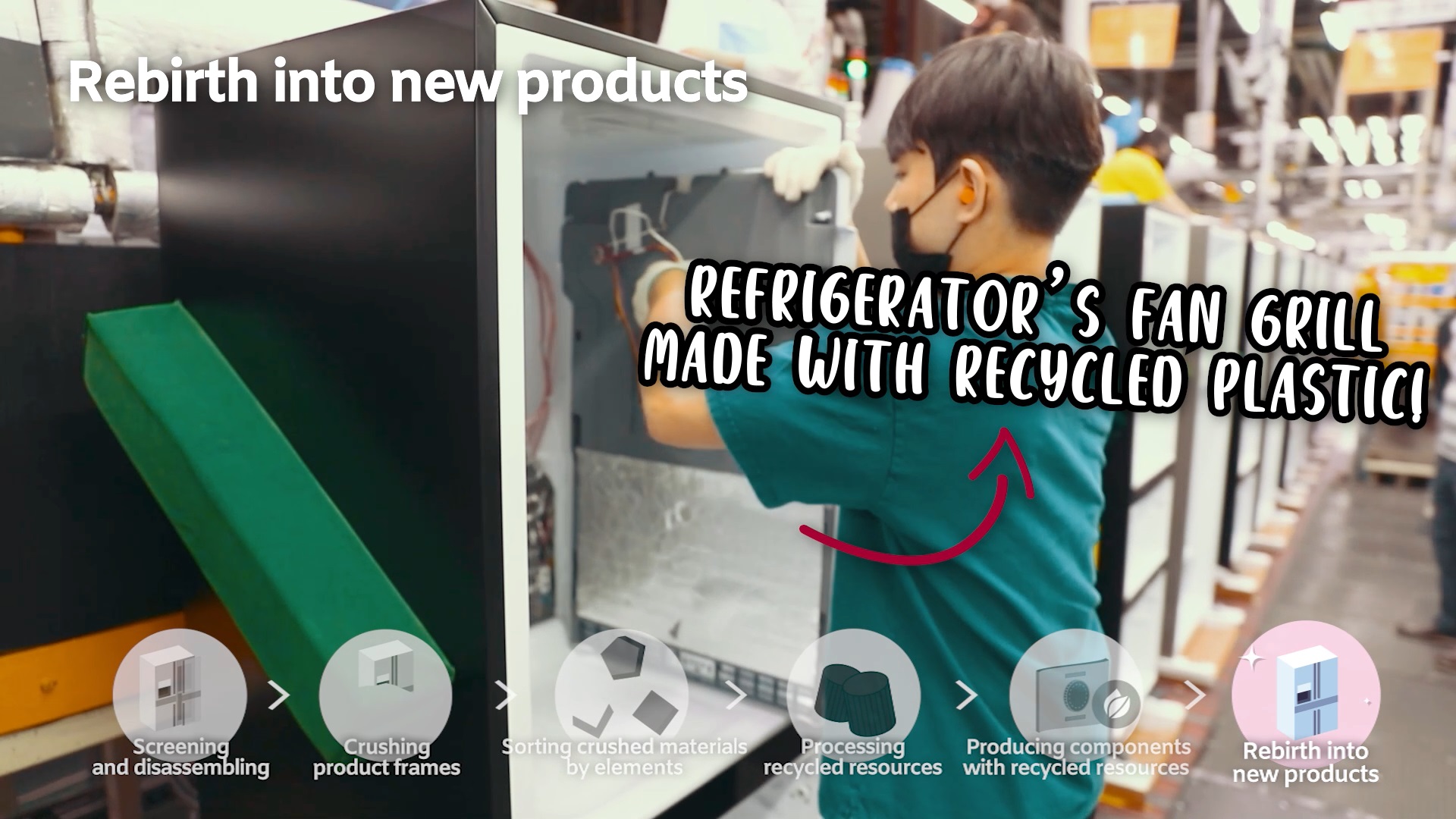 The plastic components are then moved to LG's Changwon plant, the company's main home appliance manufacturing facility 30 kilometers away to be repurposed in LG refrigerators as shrouds, ducts and handles, among other components.2 And, of course, the reborn parts all meet the strict high quality standards LG expects from all its components.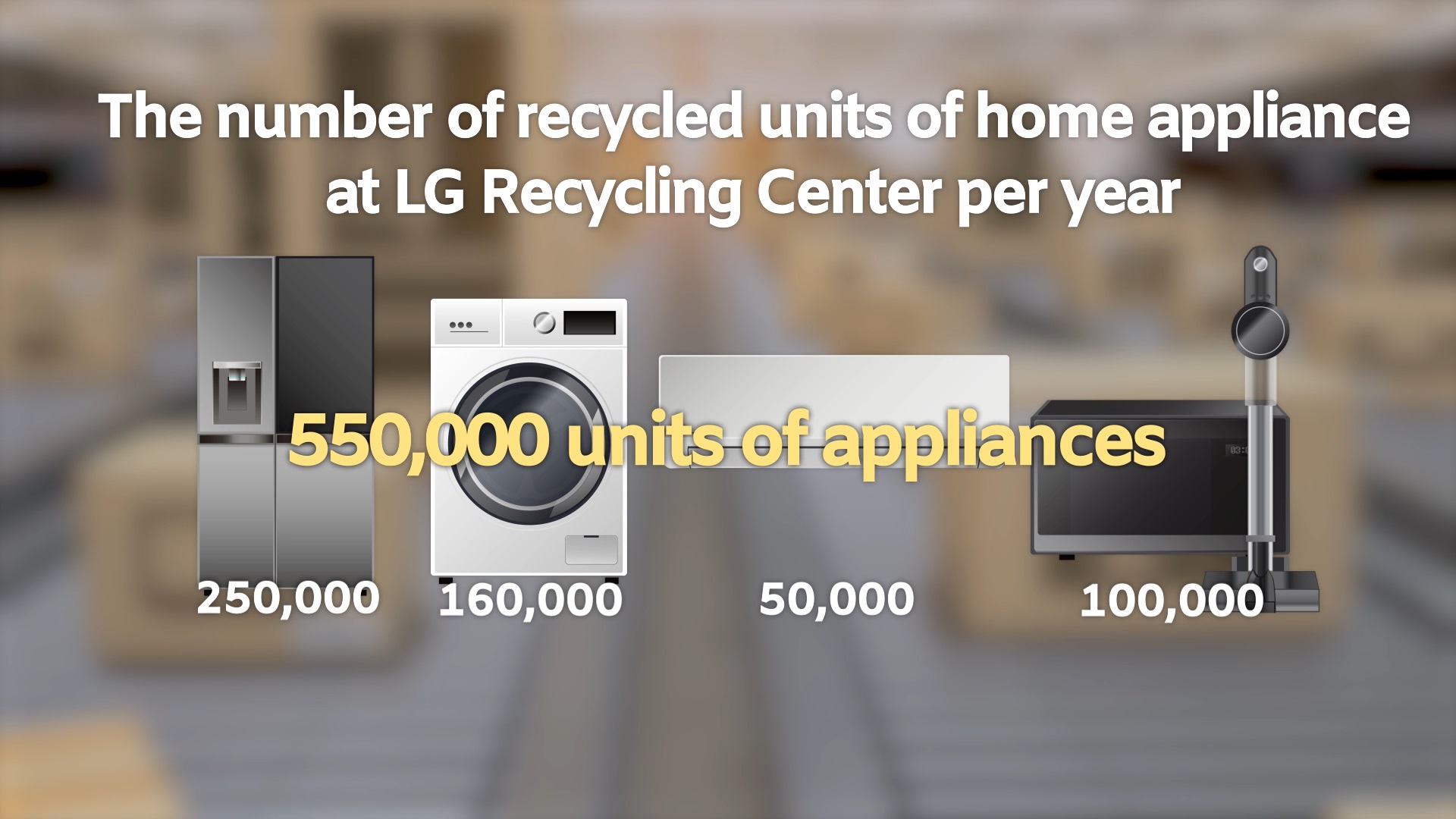 Restoring the health of our planet and protecting it for future generations requires continuous action and dedication on everyone's part. One of the best ways to preserve the Earth's resources and reduce our footprint is through creating a virtuous cycle where we recycle, reuse and repurpose what we already have. From eco-conscious manufacturing and product design to responsible recycling and waste management and development of sustainable technologies, LG continues its journey to ensure a better tomorrow.
Check out the full video on LG's recycling efforts here.
# # #
1 UN Environment Programme (UNEP) Report "NEGLECTED: Environmental Justice Impacts of Marine Litter and Plastic Pollution" (2021).
2 Recycled plastics may be applied differently depending on the components and products.