May 12, 2021
Making the Net-Zero Journey With Committed European Partners
As part of LG's commitment to achieve net-zero carbon in less than a decade, LG offices all over the world are already actively engaged in initiatives toward the same goal. In Europe alone, many LG teams are working closely with like-minded local organizations to make a positive and lasting difference to the health of our planet.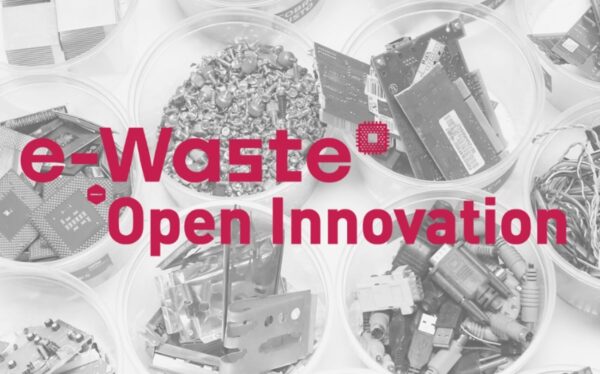 As part of its sustainability and social responsibility strategy in Portugal, LG is working in partnership with the European Recycling Platform (ERP) to combat electronic waste, a 53.6 million metric ton global problem. A recent study conducted by LG in Portugal found that although two-thirds of residents recycled electrical equipment, many still kept old appliances and devices at home as emergency backup, preventing these products from getting a second life. So to encourage people to turn in their old electronics, LG Portugal, in conjunction with ERP Portugal and Startup Lisboa, hosted the e-Waste Open Innovation challenge, which challenged local companies, groups and clubs to come up with ideas to help tackle the problem of e-waste.
The winner of the contest, Trash4Goods, is a team of university students from Instituto Superior Técnico. The team cleverly gamified the collection of e-waste by creating an app-based system that rewards those who recycle electronics, kicking off a virtuous cycle that benefits everyone. Through initiatives like this, LG Portugal and its partners are helping to reshape attitudes towards the recycling of e-waste, paving the way to a cleaner, brighter environment.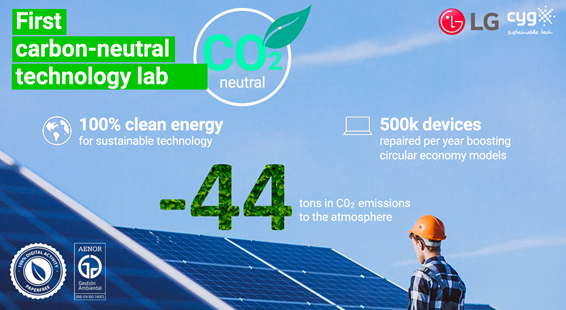 In 2018, LG Spain launched the LG Smart Green project to contribute to the national reforestation effort. Today, its Smart Green movement is still very active, supporting environmental causes and most recently, demonstrating how LG's advanced solar technology can fulfill all the energy requirements that a high-tech company such as CyG IT Sustainable Tech needs in Spain.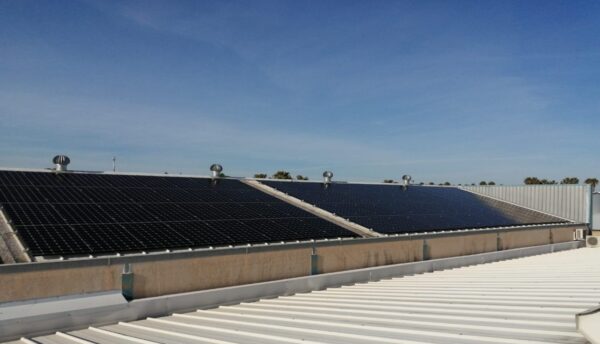 LG Spain partnered with CyG IT Sustainable Tech, a local company pioneering the use of AI and Big Data in the maintenance and repair of electrical devices, to create southern Europe's first-ever carbon neutral tech lab. Using 115 highly-efficient LG NeON solar panels, the Seville-based company is now able to generate an average power energy of 33kW, eliminating 44 tons of CO2 from the air each year for complete energy autonomy and contributing to carbon neutrality.
While electronics manufacturers have often been viewed as part of the problem rather than part of the solution, companies like LG are hoping to change that. And for its efforts to develop products and employ production processes that minimize damage to the environment, LG was awarded Platinum status by EcoVadis, an independent, globally-trusted provider of business sustainability ratings, putting LG in the top one percent of all companies in terms of sustainability initiatives.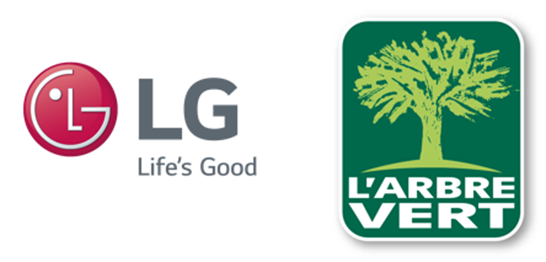 In France, LG and L'Arbre Vert have joined forces to highlight the issue of fashion waste, a significant contributor to global pollution. L'Arbre Vert was the first French brand to offer an eco-certified, allergy-friendly laundry detergent and has been educating consumers about the benefits of using ecologically-sound products for the past 15 years. In LG, the company saw the perfect partner to amplify its message and assist consumers in their journey to a more sustainable lifestyle.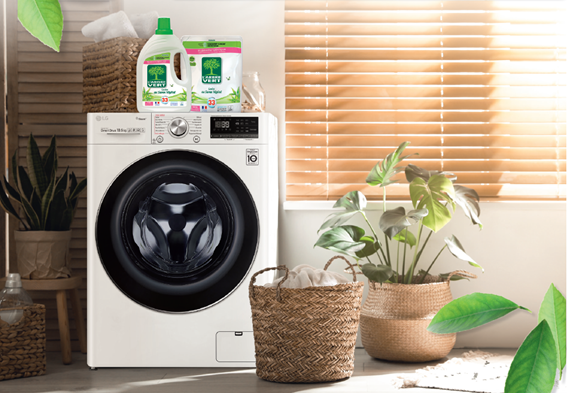 LG's AI DD™ washing machines are better for users' clothes, leveraging state-of-the-art AI and laundry technologies to reduce fabric damage by 18 percent. They're also better for the planet, using less water and electricity. Combined with L'Arbre Vert's natural detergents and fabric softeners, the company's washers can keep garments looking good for a long time, lessening the need to purchase new items with the arrival of each new season.
"With L'Arbre Vert, we have found the ideal partner to provide consumers with an extra layer of laundry care," said Romain Gras, marketing director at LG Electronics France. "We are committed to responding to the growing ecological concern of French households and helping them adopt healthy lifestyle habits."
Through its actions and active collaboration with like-minded organizations worldwide, LG is doing everything it can to build a better tomorrow, because "Life's Good" when we choose to make a difference.
# # #