September 10, 2021
[On the Job] Service Robots Take On New Relevance in Era of Social Distancing
In this segment of On the Job, we take a look at the experts behind LG's robotics team who are working on the next big idea to help make people's lives and jobs safer and easier.

Dr. Baek Seung-min
The pandemic has brought a new urgency to finding solutions to handle tasks that normally require human-to-human contact. In fact, the International Federation of Robotics is reporting that sales of autonomous service robots in the logistics sector will increase by 30 percent annually from 2020 to 2023. To accelerate advanced research into service robots and boost LG's competitiveness in related technologies, LG established the LG Boston Robotics Lab in United States last year.

LG's family of CLOi service robots including GuideBot, ServeBot, ChefBot and UV robot are ideal for providing a safer environment through contactless service in public spaces such as shopping malls, restaurants and hotels. Consumers who might normally be hesitant to interact with another human are more comfortable receiving help from a robot that doesn't breathe.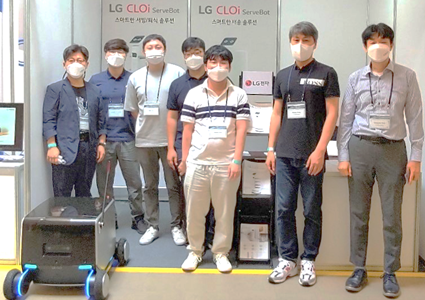 When developing robots, one of LG's key goals is to develop a product that can make life easier for consumers. "Service robots can help humans handle difficult, arduous tasks, freeing up consumers' time to focus on more valuable tasks that matter and bringing increased convenience and comfort into our lives," said Dr. Baek Seung-min, head of the Advanced Robotics Lab at LG Electronics.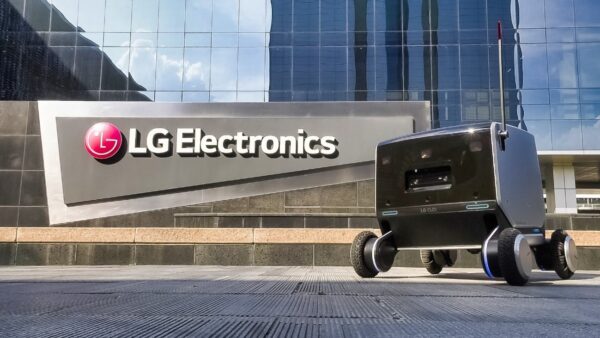 To respond to the domestic growth of home shopping, LG developed and unveiled an indoor-outdoor service delivery robot at the 18th International Conference on Ubiquitous Robots in Korea. LG's four-wheeled indoor-outdoor delivery robot boasts enhanced mobility, adapting to various types of terrain by automatically adjusting the distance between its wheels and driving modes for optimal performance, ideal for both indoor and outdoor use.
The challenges in developing a service robot for commercialization in diverse environments are vast.  For example, to move reliably at high speeds in real-life settings on all types of surfaces while avoiding various obstacles is no easy task. Curbs, for example, might be a minor inconvenience to people but can be quite difficult to overcome for a wheeled robot. Engineers conducted real-world tests with different variables from adjusting tire air pressure to changing thread patterns on the front and rear wheels, among others. Omni-wheels provided the best performance on both indoor and outdoor surfaces, enabling the robot to move both forward and backward as well as side to side.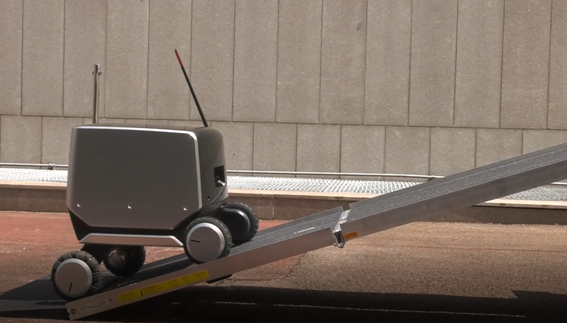 "We expect to test-operate the delivery robot by the end of the year," said Dr. Baek Seung-min. "When it reaches the stage of commercialization, we expect the robot to open the next chapter of logistics innovation."
Akin to how computers and automobiles were implemented in industry and commerce before they made their way to consumers, service robots are following a similar path. Already widely found in industries, service robots are now entering the commercial phase. When consumers will be able to purchase a delivery robot of their own is still unknown but if LG has anything to say about it, it won't be too far away.
# # #