September 6, 2021
Rediscovering Good
From flash floods, ravaging bushfires and the global pandemic, the world as we know is changing. While finding a sense of joy and hope in these times can seem insurmountable, LG Electronics in Australia is hoping Aussies can find something to smile about with its campaign, Rediscover Good, which aims to inspire viewers to rediscover the good in everyday life because "life's full of good when you look for it."
Launched as a series of television commercials and rolling out in Australia now, the campaign sets out to reframe the small moments in everyday life. The first TV spot explores a family with two school-aged children enjoying a simple, yet hectic, weekend family breakfast before racing to their child's soccer game. The family is shown interacting with various LG products such as InstaView® Door-in-Door® refrigerator and QuadWash™ dishwasher, showing how their lives are just a little bit easier with LG technology.
The same family appears in the second TV commercial, with the focus on the son and the family pet getting into many fun messes throughout the day. However, thanks to the LG WashTower™ single-unit laundry solution which ensures clothes, duvets and dolls are fresh and clean in no time, the mess these two created are soon just a memory.
The third TV commercial features Millennial friends coming together for a fun-filled movie night at a home where LG products are featured through tiny moments. From gaming on the LG OLED Evo TV and blaring music on the XBOOM Go portable speaker while tidying up with the LG CordZero cordless vacuum to making popcorn in the NeoChef™ microwave, the 30-second clip demonstrates how LG products offer ease and convenience, allowing consumers to focus on rediscovering the good.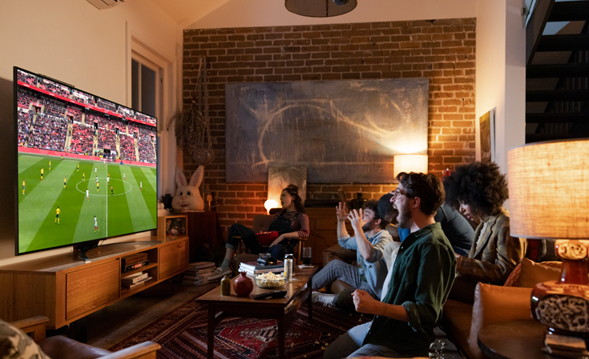 These stories bring today's local culture to life and connect with consumers in a fun, personal and creative way. As part of the campaign, Life's Good care packages filled with an array of wonderful items such as blueberry pancakes, teddy bears, knitted throws and cookbooks that could be enjoyed while social distancing were sent to fans and partners of LG in Australia.
The Rediscover Good campaign, whilst weaving in everyday moments to create an engaging visual display, reminds us all to take a step back and truly celebrate the joy and appreciate the good found in the everyday, a much needed reminder for not only Australians but everyone around the world.
 Contributed by LG Australia 
# # #