August 13, 2021
Celebrating a Night of Luxury and Innovation
As a work of art designed to fit the most luxurious of lifestyles, LG SIGNATURE OLED R features an entirely unique form that transforms any space into a sight to behold. In celebration of its highly anticipated launch, LG UK held a star-studded event that gave the rollable marvel a welcome befitting of its cutting-edge technology and first-class design that so effortlessly intertwines.
With nearly 90 names on the guestlist, including those of media representatives and the movers and shakers of London, attention quickly shifted to Cromwell Place, South Kensington's hub for the arts, which was host to the exclusive evening drinks reception that officially unveiled the world's first rollable TV, LG SIGNATURE OLED R, to the British Isles.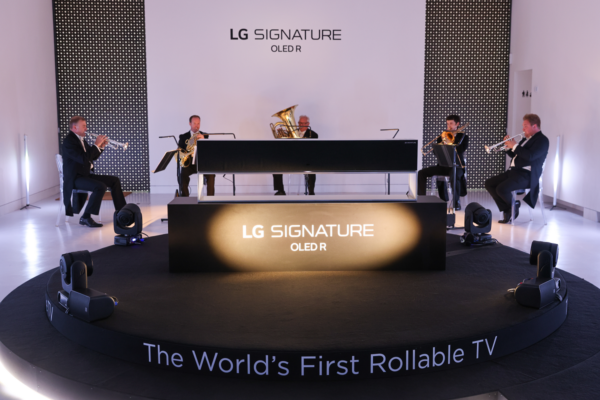 The extravagant event also presented LG SIGNATURE with the perfect opportunity to touch on its status as Corporate Partner of the Royal Philharmonic Orchestra, and an announcement on how it was to become the official Digital Partner of Cromwell Place.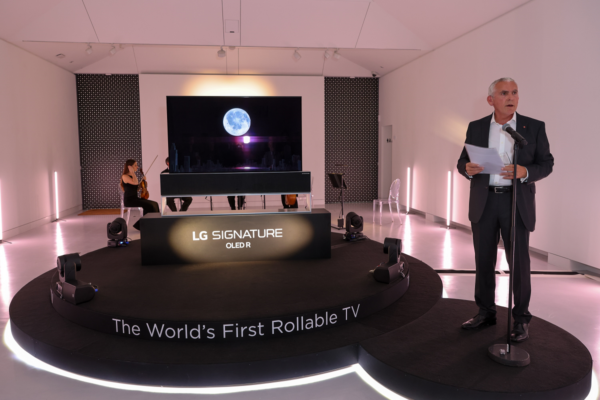 Peter Booth
Hosted in the ground's Pavilion Gallery, attendees were able to listen to exclusive vignettes by members of the Royal Philharmonic Orchestra's String Quartet as they enjoyed champagne and canapés. After the main reception, guests were ushered into the 'hidden gallery' where LG SIGNATURE OLED R was unveiled to the backdrop of a stunning light show and an elating performance by the Royal Philharmonic Orchestra's Brass Quintet, followed by an introductory speech by LG Commercial Director, Peter Booth.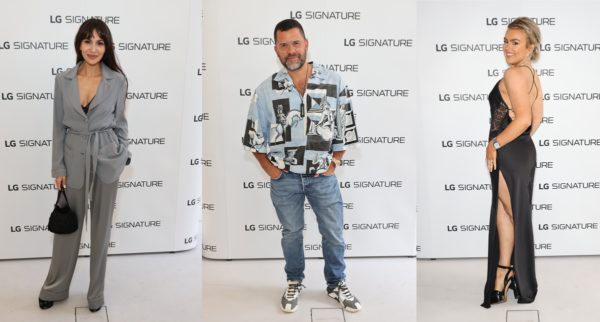 (From left) Zara Martin, Mariano Vivanco and Tallia Storm
The VIP guests in attendance included DJ and model Zara Martin, renowned fashion photographer Mariano Vivanco, singer Tallia Storm, DJ Twiggy Garcia and producer Juliette Larthe.
Twiggy Garcia and Juliette Larthe
After the unveiling, guests were invited to take a closer look at the ground-breaking device's unmatched craftsmanship and completely unique design that help the TV redefine the meaning of innovation. The event proved to be a resounding success, generating buzz on social media as well as coverage across top news platforms. The celebration of luxury and exceptional technology undoubtedly made the launch of LG SIGNATURE OLED R a night to remember.
Contributed by LG UK
# # #