July 2, 2021
Perfect Screens for Contemporary Art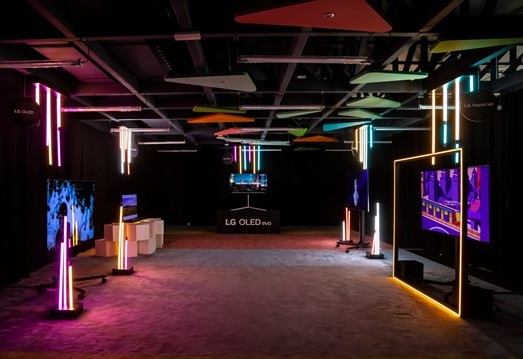 Today's technology has influenced all aspects of the art process, from its creation to appreciation. For a work of art to be appreciated, it must impeccably present the exact color or effect the creator intended in order to evoke the desired emotion in viewers.
Unifying artistic talent and cutting-edge technologies, LG in Spain and Madrid's University School of Design Innovation and Technology (ESNE) recently opened a space for artists at the school to bring digital creations to life. From June 11 to 18, gifted young artists who graduated from ESNE were given the opportunity to showcase their avant-garde artwork on LG's 2021 TVs at the first Digital Art Museum.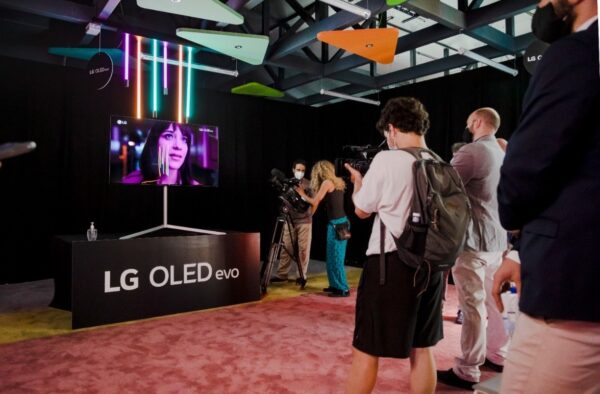 After month of online-only living, LG Spain and ESNE partnered to open a live art gallery with LG TVs to provide art lovers with a better way to enjoy the university's best works in person on LG's state-of-art TVs. And being one of the first offline events in Spain, LG and ESNE implemented the necessary precautions to ensure the safety of visitors including temperature checks and setting a limit on the number of guests.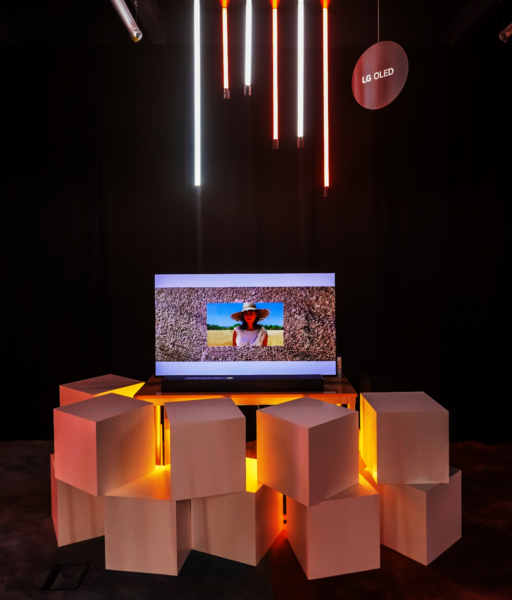 "Terraferma" by María Leyba and Mikaela Martínez was created to raise awareness of the need for clothing sustainability in today's fashion world.
Every artwork displayed on LG TVs were rigorously selected by LG and ESNE based on their artistic value and how they harmonized with the unique features of LG's pioneering TV technology. LG OLED evo, LG OLED, LG QNED Mini LED and LG NanoCell TVs were employed to display the students' artwork in maximum detail and accuracy, which they handled with ease thanks to their ability to handle pure blacks, smooth dynamics, high contrast ratio and bright colors.
"Deux" by Miguel Checa is a short film about discovering the limits of the universe.
LG OLED TVs were specifically chosen for their ability to retain the artist's originality through perfectly accurate colors. Every LG OLED TV displays perfect black and has been certified for 100 percent color fidelity from global product testing agency Intertek.
New for 2021, LG OLED evo delivers even clearer and brighter image quality thanks to its upgraded image processing technology and next-generation TV panel with increased efficiency. On top of its exceptional picture quality, the 65-inch LG OLED evo features LG's breathtaking Gallery Design with its 20mm slim bezels, setting a new standard in displays.
"Fission Fantasy" by Alberto Luango is a colorful trip that pays tribute to different music genres.
What's more, the room's aesthetic was complemented with the excellent use of vivid neon lighting which gave the art space a more futuristic look and feel, the well-matched backdrop to express LG's newest OLED TV lineup.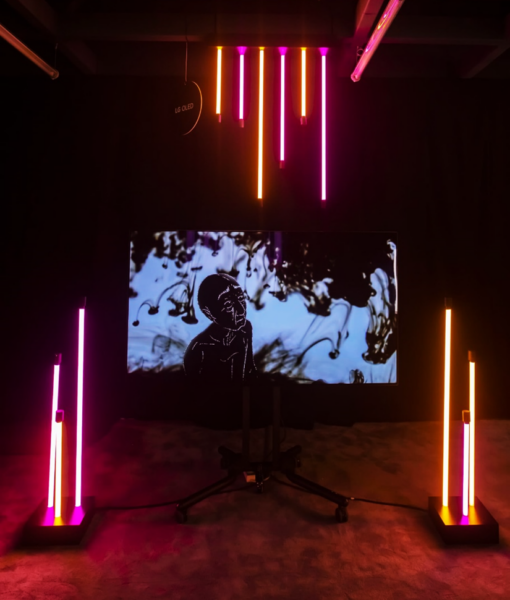 "Ánima" by Fátima Tamayo, a dark-inked film about the challenges of growing old.
LG TVs have long been recognized in Spain for their outstanding visual performance. LG OLED TVs overwhelmed the competition by occupying the top 10 spots in a ranking of the best TVs by Spanish magazine OCU Compra Maestra which also gave LG OLED evo the highest score among 142 TV models, awarding it the title Mejor Del Análisis or Best of Analysis.
LG has for long been a proponent of the melding of art and technology, evident in the sleek designs of its consumer electronics and appliances. The opportunity to participate in a project that shares this belief with tomorrow's visionaries was meaningful to both LG and the young artists involved.
Contributed by LG Spain
# # #