July 28, 2021
[Graphics News] Sustainability Priorities at a Glance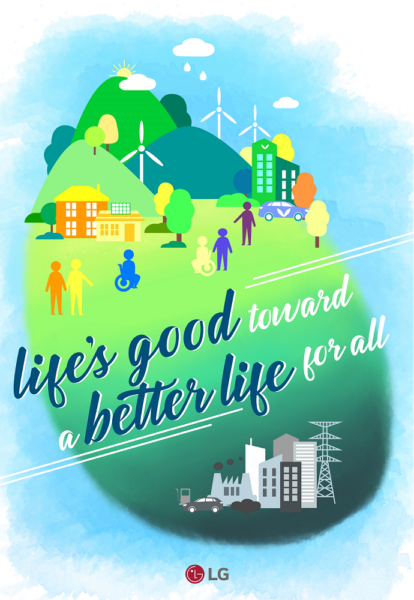 It was in 2018 that LG Electronics announced its sustainable management objectives and its strategy to achieve these goals. Earlier this year, LG embarked on an ESG-based directives largely rooted in the sustainability goals. Then on July 21, LG published its 2021 Sustainability Report, a "report card" of its progress over the past three years since the announcement.
Here we take a look at some of LG's key ESG priorities and future objectives.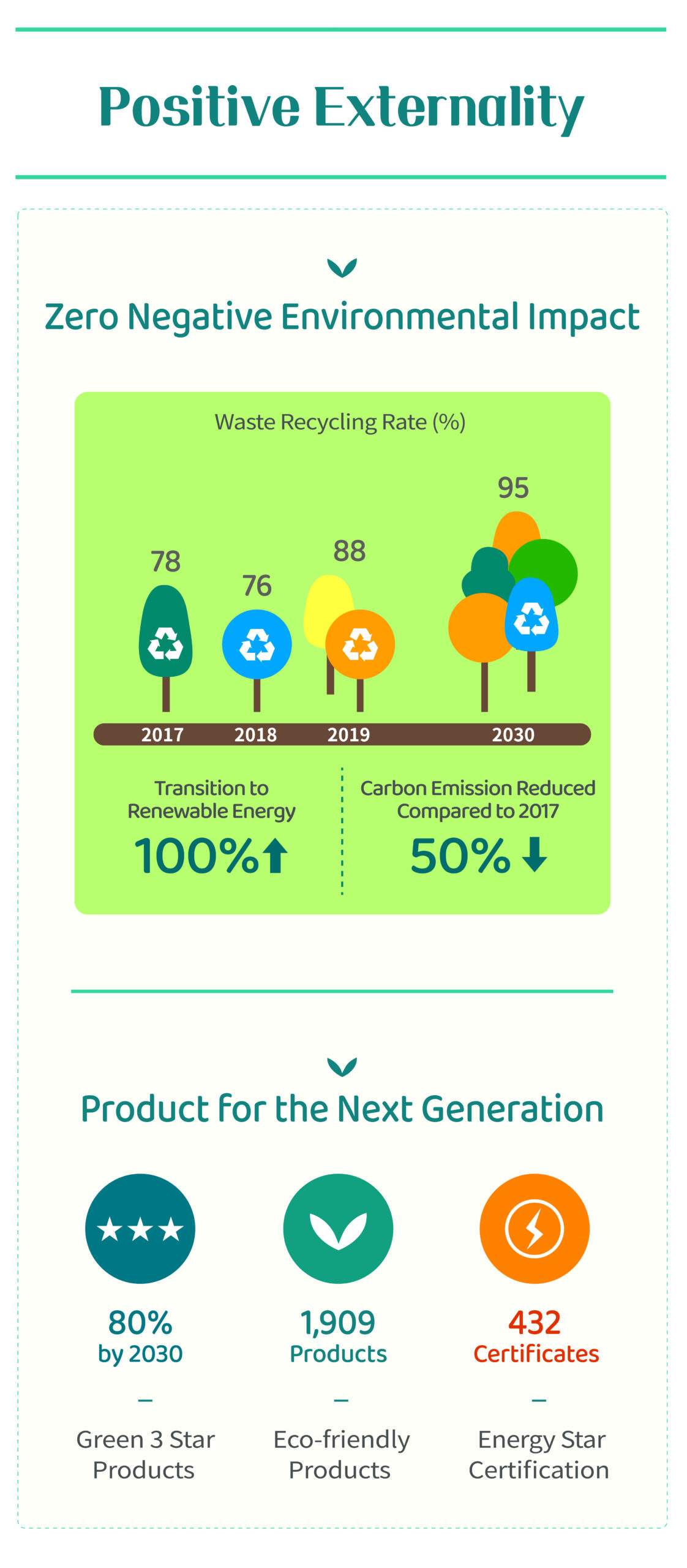 Key among LG's ESG efforts is to move toward having zero negative environmental impact from its business activities. Progress is achieving 95 percent in waste recycling rate at production sites and reducing emissions during production by half of its 2017 emission and most significantly, transitioning to 100 percent renewable energy by 2050.
LG is heavily invested in thoughtfully designing products and services that contribute to a sustainable future, with nearly 2,000 LG products recognized as environmentally responsible by third party certification bodies as of 2019. Last year, 432 products – from monitors and PCs to air conditioners and refrigerators – received the Energy Star certification from the U.S. Environmental Protection Agency (EPA) and the Department of Energy (DOE).

To contribute to the creation of an inclusive society, LG pursues growth through diverse activities that promote the coexistence of society and business, with a heavy focus on empowering local communities. For example, more than 71,000 individuals are currently participating in LG's Technology That Cares program to improve social welfare through LG technology and products and almost 2.8 million around the world are involved in the Trustworthy Partnership initiative to support the growth and independence of LG business partners.
Additionally, LG believes in the importance of creating social value by improving product accessibility so all customers can benefit from its products. Through the thoughtful application of its technologies and solutions at the beginning of the product development stage, LG is confident that it can make its products more convenient and accessible to the elderly, people with disabilities and other consumers with physical challenges.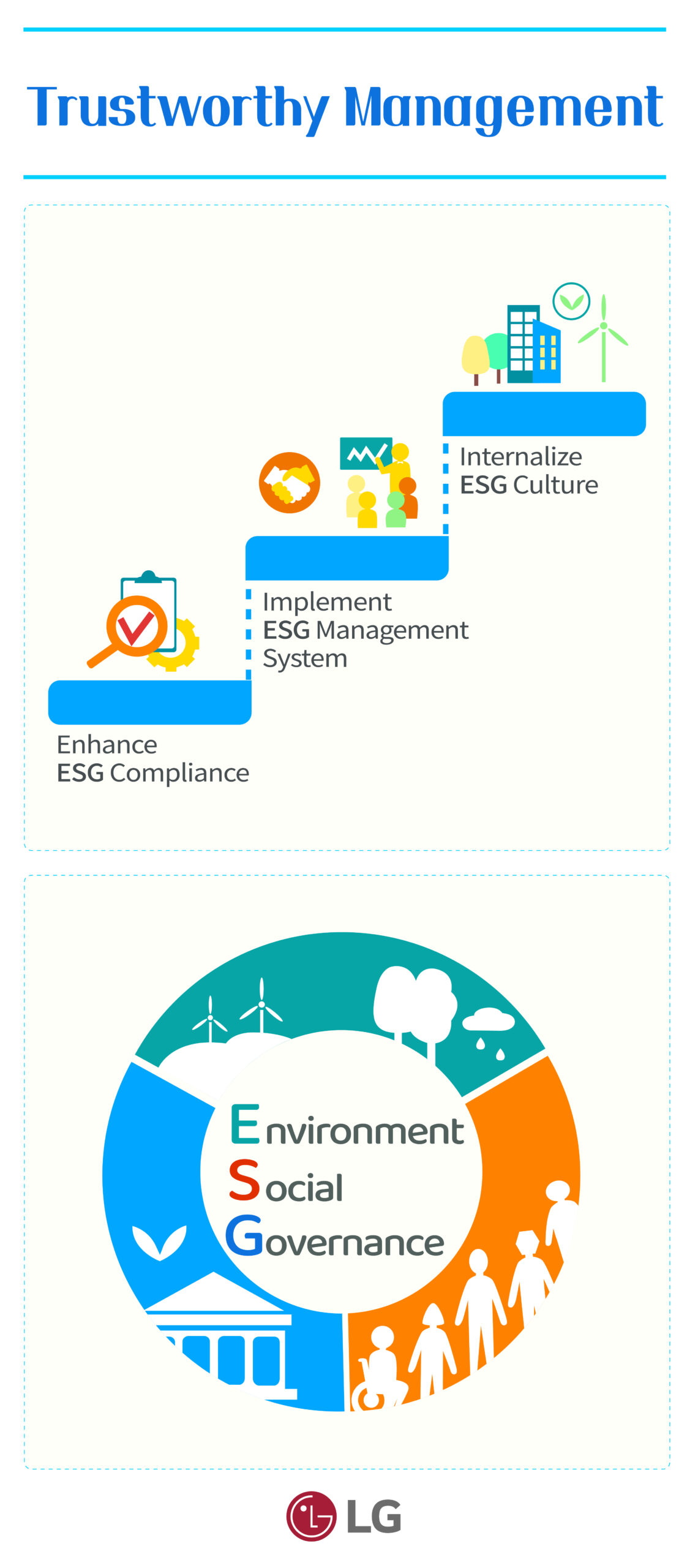 For all its challenges, LG's leadership is committed to ESG compliance and developing an ESG management system to drive diversity, rationality and transparency by internalizing a culture of ESG within the company. The journey toward sustainable development by maximizing positive environmental values and pursuing inclusive growth for all is, at the end of the day, what LG's Life's Good philosophy is all about.
Click here to download the full report to learn more about LG's comprehensive ESG initiatives.
# # #