July 23, 2021
Stronger Together, Supporting Families Affected by Autism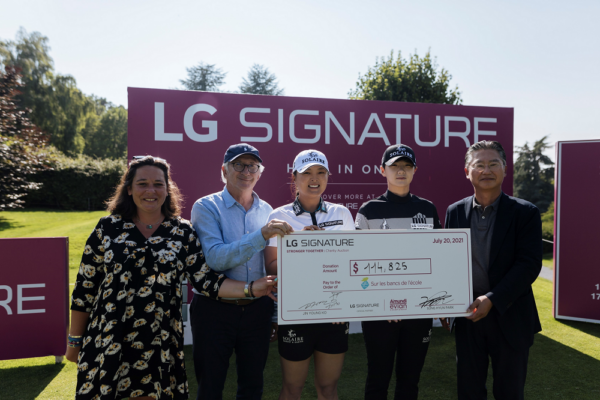 Justine Buisson, Franck Riboud, Ko Jin-young, Park Sung-hyun and Heaven Lee
Even while the home-bound lifestyle has been an adjustment for everyone, it has proved particularly challenging for children with Autism Spectrum Disorders (ASD) and their families. Having to study and keep up with the required schoolwork without the help of professional educators and their usual classroom environments cannot by easy for any students. Providing round-the-clock care and support while working remotely has especially placed the parents of kids with ASD under considerable stress.
Since 2008, French organization Sur les bancs de l'école has dedicated itself to helping children with ASD and their families to overcome educational and life challenges. Currently it is supporting 200 affected youth and their loved ones in France. In recognition of Sur les bancs de l'école's valuable work, LG SIGNATURE recently held an online charity auction 'STRONGER TOGETHER', for children with ASD in Paris from July 8 to July 18.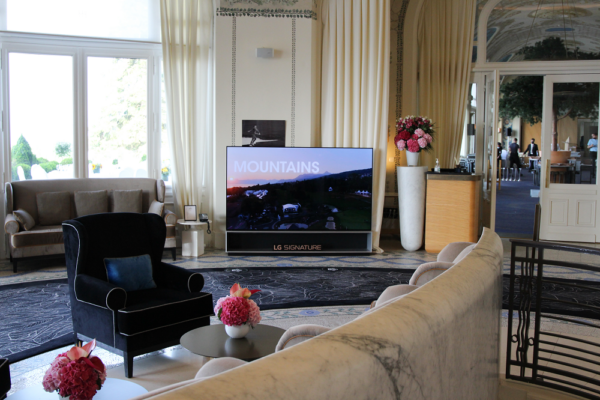 The auction highlighted the brand's ongoing partnership as well with the Amundi Evian Championship, one of the most prestigious tournaments in women's professional golf. Ko Jin-young and Park Sung-hyun, two of the world's top golfers and global ambassadors for LG SIGNATURE, gave up their time and prized possessions to support the auction and raise awareness for the brand's chosen cause. The auction received considerable interest with bids coming in from all over the globe. STRONGER TOGETHER brought in an impressive tally of USD 114,825, all of which will go to Sur les bancs de l'école for children and families affected by ASD.
The LG SIGNATURE OLED R, LG SIGNATURE Refrigerator and LG SIGNATURE Wine Cellar headlined the auction. Another popular item up for bid was a one-night stay at the luxurious Hotel Royal at the Evian Resort – the glamorous venue of the Amundi Evian Championship.
Participants in the online auction were also delighted to have the opportunity to interact with Ko and Park virtually, who both kindly donated tournament-used equipment and apparel. The exclusive items included Ko's Epic Flash driver used during the 2020 LPGA tour, and Park's TaylorMade P750 8 iron, which golf fans might recognize from the TaylorMade promotional video she filmed with Tiger Woods.
An official sponsor of the Amundi Evian Championship since 2017, LG SIGNATURE has great respect for, and a natural affinity with the artistry and technique of, the game's top players. The brand has hosted unique events and marketing activities at the Evian Resort Golf Club every year of its partnership, including a culinary challenge featuring Europe's top chefs and the renaming the eighth hole to LG SIGNATURE Hole and appliance prizes for any player who could sink a hole-in-one.
LG SIGNATURE, as a proud supporter of the Evian Championship and Sur les bancs de l'école, is grateful to all the fans who participated in the charity auction benefitting ASD-affected families, delivering the message to the world that we're stronger together, especially during these challenging times.
# # #