May 21, 2021
Digital Signage Solutions Take Virtual Center Stage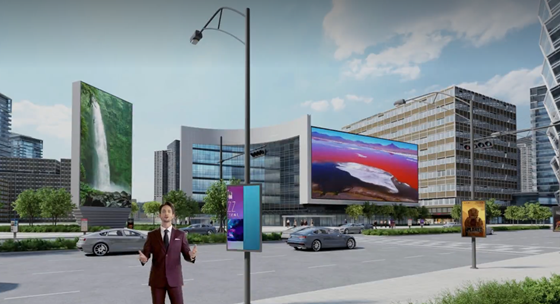 Digital signage to most people conjure up images of giant stadium scoreboards and downtown city billboards on top of buildings. But today's digital signage is far more ubiquitous than that and are used across a wide range of settings such as displaying appointment times in a doctor's office, foreign exchange rates in banks, even animated artwork in public spaces.
Leading manufacturers in this space continue to expand and improve their offerings, creating solutions that deliver even better picture quality, more versatility and easier (and cheaper) installation, among other benefits. What's more, the industry has seen a surge in interest since the beginning of the pandemic, with many businesses seeking ways to communicate information and engage employees and customers while limiting face-to-face interactions.
A longtime trusted provider of innovative signage solutions, LG Electronics' refreshed online showroom, LG Digital Connect (DC) 2021, is a smorgasbord of information, delivered 100 percent virtually. The showcase gives prospective customers and interested visitors an intuitive, interactive way to experience LG's digital signage products complete with detailed product features, technical specification and useful case scenarios.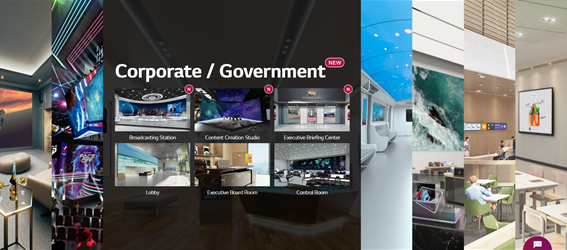 Upon entering LG DC 2021, visitors find themselves in the experience hall where products with similar characteristics are grouped together in sections for convenient exploration. Each section features a Virtual Zone, where detailed three-dimensional images of products can be viewed in different types of settings. In addition to the existing residential, education and hospitality virtual environments, new scenarios have been added for 2021, including a broadcasting station, presentation space, content creation studio, luxury retail store, sports stadium and metro.
The virtual showroom demonstrates how LG's digital signage is suitable for a broad range of applications and how it can add value in nearly every situation. For example, LG offers a display for every usage scenario in the today's modern, high-tech stadium, all connected and controllable via a comprehensive, cloud-base management solution. Whether it's the general spectator section, concourse, club room or corporate box, LG has the right products for every space: LED signage, transparent OLED signage or something in between.
LG's Transparent OLED Signage is ideal for broadcast booths at live sporting events or in the studio for the half-time show because it can display relevant stats and player profiles without blocking the action going on in the background. LG LED Bloc is perfect for showing replays to fans in the stadium with its 1.25mm pixel pitch and α (Alpha) 7 Intelligent Processor for sharp pictures with realistic color and contrast.
LG's solutions are also a perfect fit for executive briefing centers – dedicated spaces where companies can engage directly with clients and demonstrate their products and services. Automatic sliding doors integrated with LG Transparent OLED Signage deliver a powerful first impression to guests as they enter the space, even displaying personalized messages to make them feel more welcome. Designed for easy installation and management and excellent image quality that looks just as good when viewed up close, LG MAGNIT and LG LED Bloc are also great options for communicating visually with customers.
LG's innovative digital signage can enhance a visitor's sense of exclusivity at luxury brand stores and provide an unparalleled advertising platform that grabs the attention of every commuter over the course of the workday.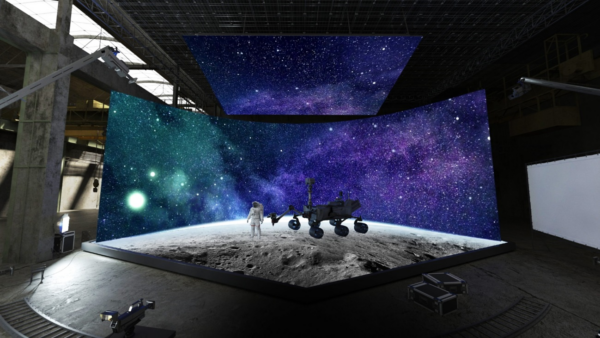 With high-quality, state-of-the-art displays suitable for multiple spaces and uses that are easy to install and configure, LG remains at the forefront of the expanding digital signage market. At LG Digital Connect 2021, visitors can experience their own personal virtual tour to see which solutions are the best fit for their needs.
# # #