September 7, 2020
EXPLORE THE NEWEST DIGITAL SIGNAGE TECHNOLOGY WITH LG DIGITAL CONNECT 2020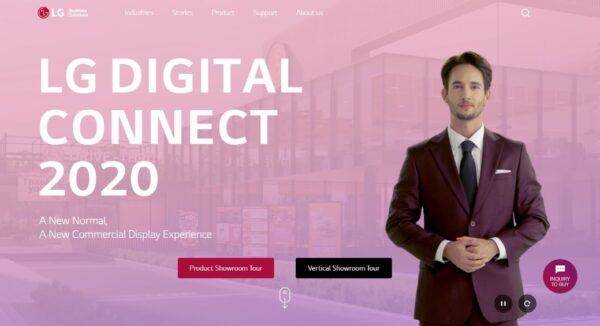 Online showrooms are nothing new, but with the unique circumstances of 2020, their value and importance to both consumer brands and business-to-business concerns – not to mention customers – have grown. Online showrooms allow brands to easily communicate the benefits of what they offer without the need for in-person visits, a critical tool for helping customers to make informed purchasing decisions.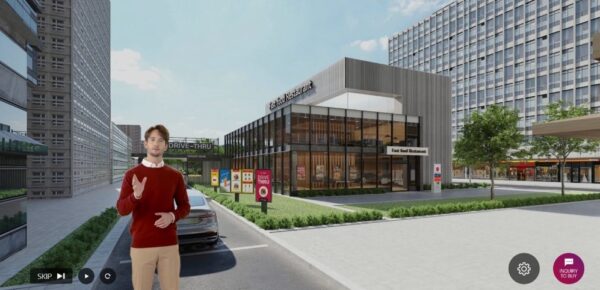 In order to show its commercial display lineup in the best light under current conditions, the LG Electronics Business Solutions Company created the LG Digital Connect (DC) 2020 virtual showcase. Launched in August, the integrated marketing and sales platform provides engaging, easy-to-navigate virtual tours that take visitors through the company's diverse range of solutions with clear explanations of industry-leading core technologies and user-centric product features along the way. LG DC 2020 offers existing and new clients valuable information to help them determine which products are best suited to their specific business requirements.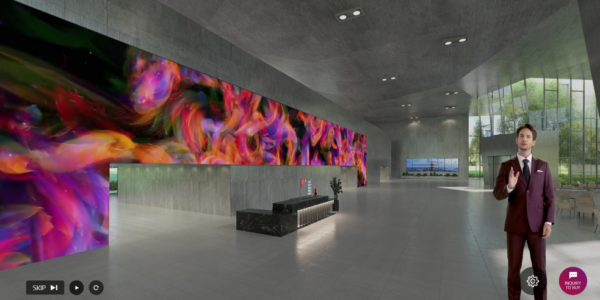 Designed with convenience of LG's global customers in mind, the virtual showcase presents simple-to-follow product and technology walkthroughs accompanied by user-friendly sales consultation. Visitors can select the Product Showroom Tour to learn about LG's latest LED signage in a virtual exhibition hall environment or choose the Vertical Showroom Tour if they want to experience various digital signage usage scenarios. And with just a few clicks, they can view detailed product specifications.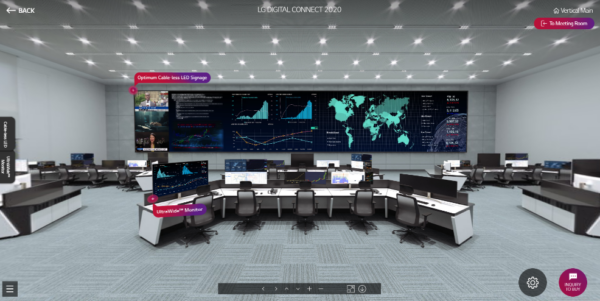 LG offers a wide selection of commercial display products, from Micro LED and cable-less LED Series models to LED Cinema, all of which are on display in the Product Showroom Tour. The Vertical Showroom Tour illustrates how the company's cutting-edge digital signage options can be easily installed and adapted for use in almost any situation, including public spaces, corporate or government offices, retail stores, schools and hospitality settings. The site also lets visitors browse LG's latest B2B display installation case studies as well as news related to the high-tech world of digital signage.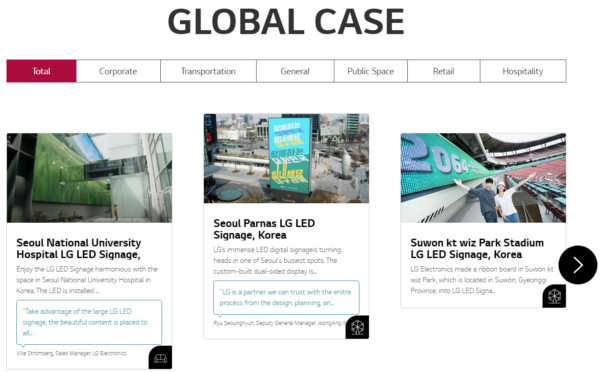 To take a virtual tour and try out the LG Digital Connect 2020 experience for yourself, please visit https://lg-informationdisplay.com/dc2020.
# # #