July 9, 2020
FAMILY MEALS AT HOME MADE EASIER, FASTER AND HEALTHIER WITH "A PITADA DO PAI"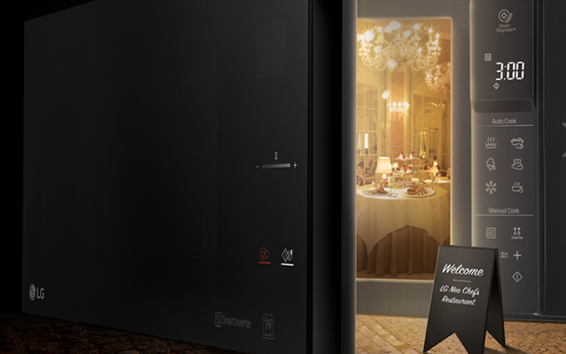 Cooking for the family on a daily basis can be a difficult proposition. With more families eating at home nowadays, creating something tasty and healthy that everyone will like is a daily challenge. To support stressed-out family cooks everywhere, LG partnered with popular Portuguese culinary blogger and YouTuber, Rui Marques, to present a number of nutritious, tasty meal options that can be whipped up in a jiffy using the LG NeoChef microwave oven.
Throughout this year, Marques is sharing delectable, family-friendly dishes on his popular A Pitada do Pai (A Father's Special Culinary Touch) YouTube channel, blog, Facebook and Instagram. Aided by LG NeoChef, the always inventive chef Marques shows just how quick and easy it can be to prepare an incredibly diverse variety of scrumptious meals.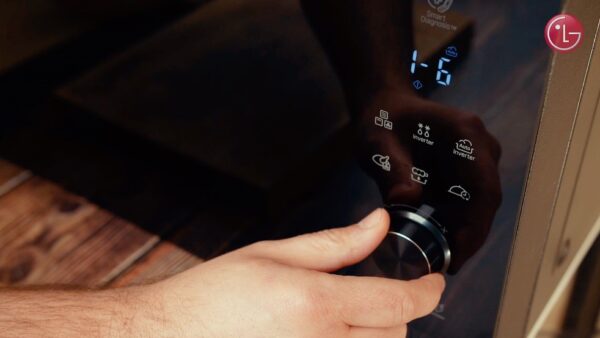 Not your average garden-variety microwave oven, LG NeoChef can be used to grill, bake or steam food, enabling a near-infinite range of mouth-watering possibilities that can be ready for the table in a matter of minutes. Thanks to the impressive heating power and precise temperature control of LG's exclusive Smart Inverter technology, this microwave can cook and defrost any kind of food quickly and evenly. It also comes with the health-conscious Infrared HeatingTM feature, which helps to reduce fat content while bringing out the full flavor of every meal. LG NeoChef can even be used to make healthy probiotic yogurt!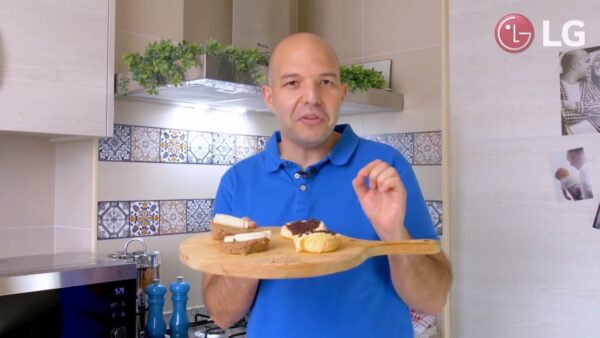 Videos on A Pitada do Pai's various platforms so far include homemade yogurt, a modern rendition of folar, a traditional Portuguese treat typically served on Easter and a Mother's Day carrot cake. To mark the beginning of summer, two versions of a delicious local loaf known as "Bread of God" and a yummy vegetarian pizza were prepared. More great-tasting, nutritionally-balanced recipes ideal for busy families will be posted regularly throughout the year.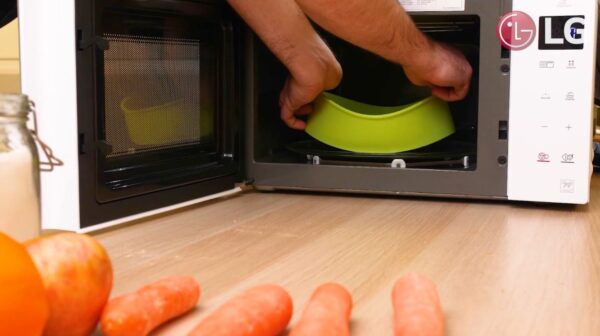 The Marques-LG NeoChef team has been well-received by Portuguese consumers with popular women's lifestyle magazine Activa calling it "the tastiest partnership of the year". The magazine republished the video tutorial of Marques' microwavable fish roll recipe on its website, noting the dish's ability to transport one to the island of Madeira where it is considered a local specialty.
Online publication Magazine Imobiliário raved about the healthy folar recipe, praising the Easter treat's sweet, sticky goodness with the comment, "we won't reveal all the secrets of this surprisingly easy microwave recipe, but the end result is just delicious."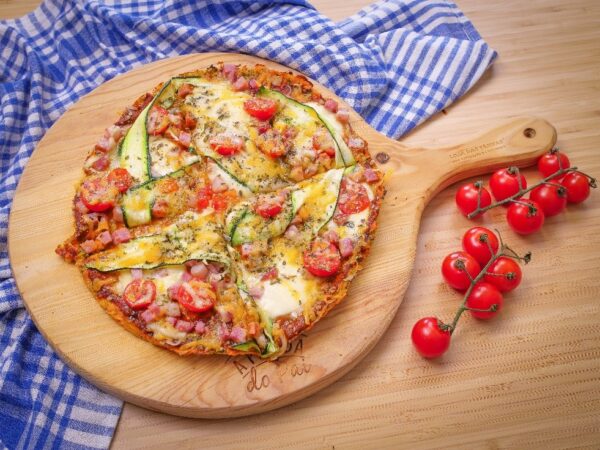 Making sure life's good is LG's mission and through the short, lively, easy-to-follow instructional videos courtesy of LG NeoChef and the gastronomic creativity of Rui Marques, LG is serving up a range of simple-to-make dishes to help take some of the stress out of cooking at home in Portugal.
So, if you're seeking inspiration for food that is ready sooner rather than later, tune in to A Pitada do Pai and get cooking!
FISH AND BANANA ROLL
EASTER FOLAR (TRADITIONAL PORTUGUESE BREAD)
CARROT AND ORANGE CAKE
HOMEMADE YOGURT
By LG Portugal Staff
# # #