June 9, 2020
COOK FAST, EAT WELL
Like many trends that were once popular, cooking at home is making a big resurgence worldwide, but with today's busy lifestyles, spending hours preparing meals is beyond the reach of many. Although LG offers advanced microwave ovens that make it quick and easy to prepare delicious and healthy dishes, the fact is that many consumers think a microwave is only to heat food, not to cook with.
To educate and demonstrate that microwaves can do far more than just reheat or defrost food, LG Brazil teamed up with Micro Sobrevivência, a YouTube channel dedicated entirely to microwave cooking, LG Brazil produced a series of videos called "Eat well, eat at home," created to teach people how to cook tasty, high-quality food in their own kitchens using just a microwave.
In each episode, chef Filipe Nascimento, the star and founder of Micro Sobrevivência, uses the LG EasyClean microwave oven as he takes viewers through a different recipe – each one made, incidentally, with ingredients kept perfectly fresh in his LG top-freezer refrigerator.
For this year's Easter celebrations, Nascimento shared two mouth-watering recipes. First, a main course consisting of the simple yet scrumptious pairing of fish and fresh vegetables, and for dessert, a chocolate Easter egg featuring paçoca, a popular peanut candy from Brazil. Then, for Mother's Day, the chef cooked up his own personal take on Paella – a rice-based dish originating from Spain's Valencia province – in only 20 minutes.
Enabling viewers to recreate a fine-dining experience at home, LG Brazil and chef Nascimento selected a restaurant-quality dish combining fettuccine and shrimp. After a little prep and just 15 minutes in the LG EasyClean microwave – the ultra-fast cooking time made possible by the Quartz Grill – the food was cooked to perfection and ready to be enjoyed.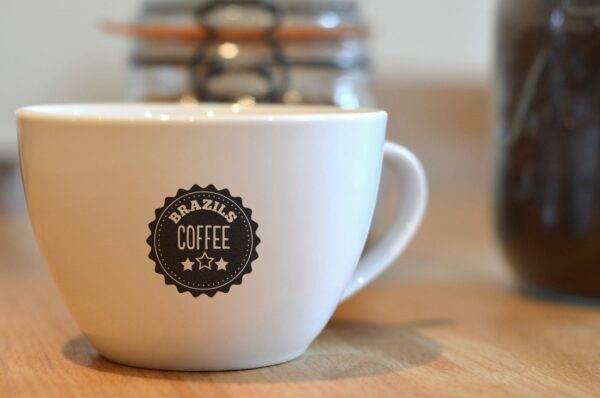 Photo Credit: Flickr
To mark National Coffee Day in Brazil (May 24), Filipe Nascimento revealed how to effortlessly fashion a dessert that is best enjoyed with a good cup (or two) of coffee, arguably Brazil's national drink. Requiring only a little mixing, five minutes in LG's microwave (compared to 90 minutes in a conventional oven) and then a few hours to chill in the fridge, the delectable cappuccino pudding is a yummy treat when eaten by itself, but tastes even better when complemented by a fresh brew made with freshly-ground beans.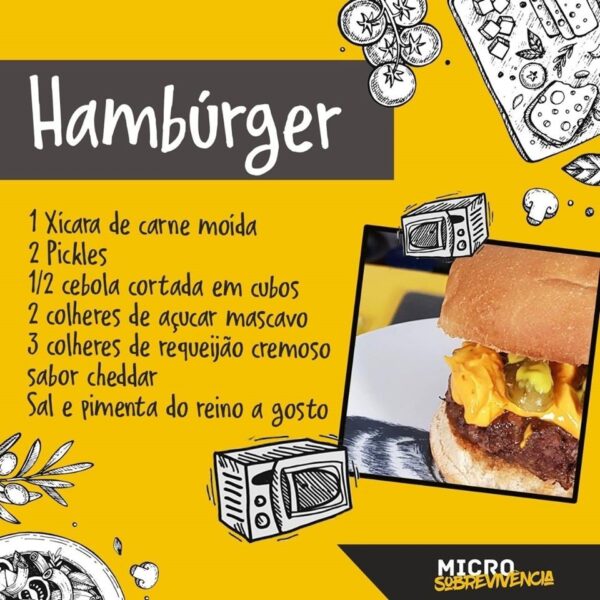 For the last video in the series, LG Brazil and Micro Sobrevivência celebrated World Burger Day with some easy, microwave-friendly burger recipes that are fun for parents and kids to make together.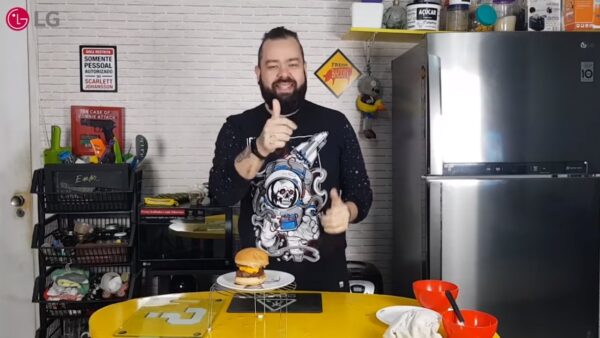 With the help of Filipe Nascimento, LG Brazil demonstrated the incredible culinary possibilities that can be quickly cooked up right in one's home, no matter how busy one's schedule. All that's needed is 15-20 minutes to spare, the right ingredients and an efficient, reliable kitchen companion like the LG EasyClean microwave oven. And with less time preparing, there's more time for savoring the food, the company and a life made easier.
Bom apetite!
By LG Brazil Staff
# # #