July 3, 2020
ANYTHING BUT ORDINARY: THE DESIGN OF LG VELVET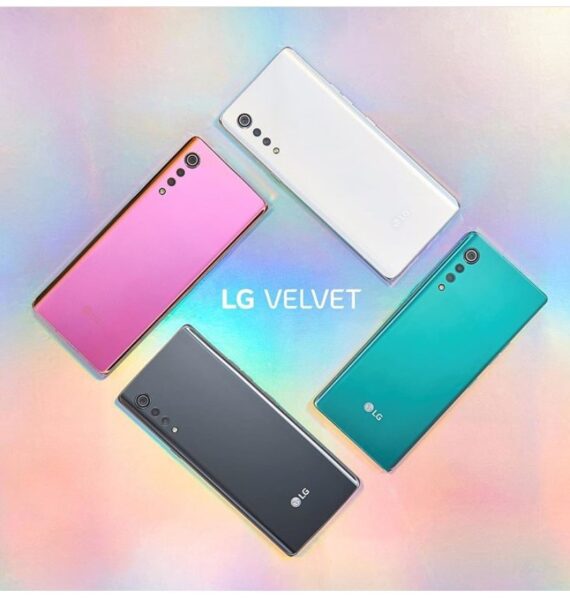 There are two types of smartphone owners in the world: those who wish to be part of a bigger group and those who want to be different.
It's safe to say that LG smartphones have always been aligned with the second group.
From its nature-inspired design language to its expressive colors and tactilely pleasing form, LG VELVET immediately stands out from the crowd, delivering something refreshingly new at a time when "same old same old" has become the smartphone space mantra.
In the past decade, consumers have seen very little change in smartphone designs. Now those same customers are expected to choose from among a number of "flagship" devices all sporting very similar components and "specs", oftentimes having to part with more than a week's wages for the privilege to do so. LG VELVET attempts to rewrite the formula for those who want the best a company has to offer but don't want to pay for features that they will likely never use.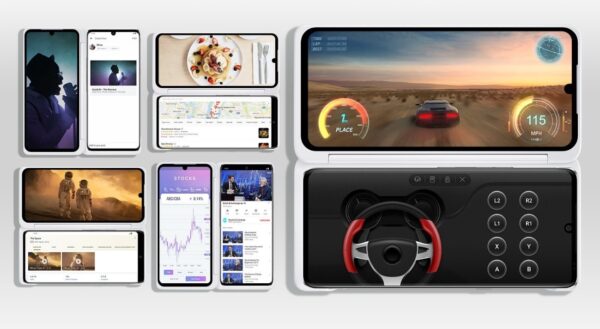 Even the name itself – LG VELVET – evokes a sense of luxury and a smoothness that feels as good as it looks. Combining colors and design elements that are as unique as the individual, LG's latest smartphone is the embodiment of the company's more user-centric philosophy and a hopefully refreshing departure from the status quo.
The VELVET's different look starts with the intent of LG's designers, who consciously set aside conventional wisdom and banished the use of familiar design touches to create a phone of distinctive beauty and exceptional usability. Let's take a look at three key design features of the new LG VELVET. 
Colors
With compelling colors that change and shimmer depending on the angle they are seen from, LG VELVET is stunning to behold and ideal for expressing one's individual style. The dancing colors reflect and refract light to mesmerizing effect, a feat made possible via the use of tiny, intricate Optical Patterns and advanced Nano-material Layered Film technology.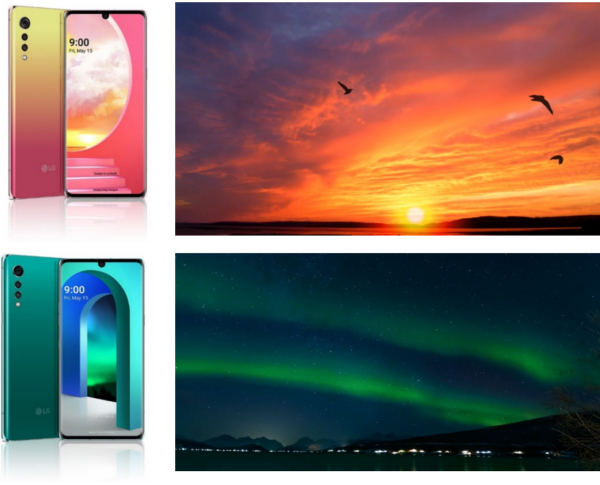 In fact, a unique optical pattern was created for Illusion Sunset, Aurora Green, Aurora White, Aurora Grey and Aurora Silver, with colors varying depending on the market and carrier. Nano-material Layered Films are created using hundreds of thin layers of microscopic materials, each with a different refractive index. The layers of material reflect light from different angles to produce the diverse hues, so Illusion Sunset transforms the VELVET into a magnificent canvas with notes of coral, orange and yellow that appear to move and flicker organically.

3D Arc Design
Making its debut on LG VELVET, LG's 3D Arc Design delivers a satisfying sense of balance, imbuing the handset with its perfectly symmetrical front and rear edges. Not only are front and back symmetrical edges pleasing to the eye, the gentle curves are also pleasing to touch, helping to ensure a comfortable, secure grip in the user's hand.
The irony of good design is that so much effort is taken to create something that appears so completely effortless. It took a great deal of deliberation and many mockups and trials before LG's designers were able to perfect the phone's signature curves – which are actually comprised of four different arcs that together produce a more natural feeling when holding the device. 
Raindrop
Bulky, square "stovetop" cameras that protrude from the rear of the smartphone have somehow become trendy. The LG VELVET design team opted to ignore this evolution for a sleeker option, keeping with the handset's elegant, nature-inspired aesthetic.
Located at the upper right of the rear case, the "Raindrop" camera features three high-quality lenses and an LED flash, positioned one above the other to resemble falling rain drops. This graceful touch shows a keen attention to detail, while the lenses themselves pair with LG's innovative content creation features to deliver an outstanding camera experience.
# # #