October 18, 2019
INSPIRING INDIANS DEMONSTRATE THE DIVERSITY OF INDIA THROUGH FOOD
By LG India Staff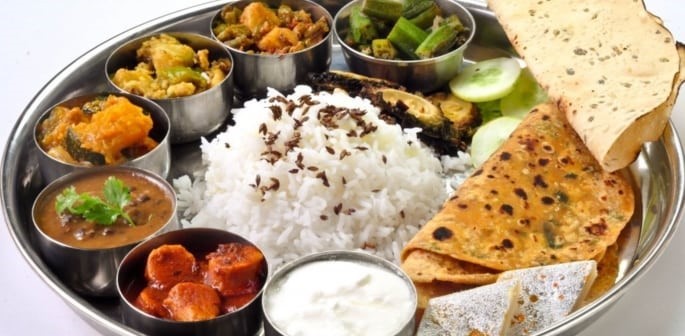 Whether it's religion, language, or cultural traditions and attire, India is a land of great diversity. Perhaps, nowhere is this more apparent than in the country's multitude of cuisines. The existence of many regional styles can be attributed to different climates, crops grown and spices used, among other factors. One thing about food that remains the same across India is that all household cooking is done by women.
But cooking the time-consuming traditional way is no longer possible for the millions of women who have joined the workforce in recent years. As such, many have turned to a proven solution for getting meals ready in a hurry: the trusty microwave oven.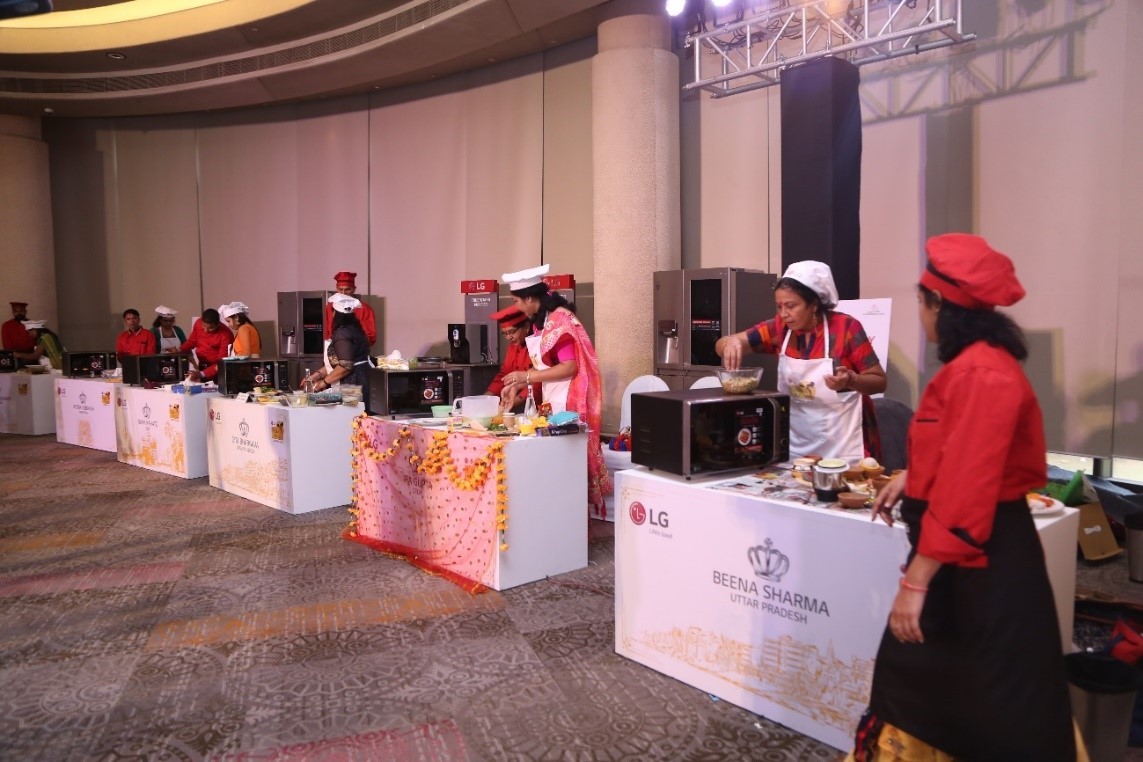 Though increasingly popular in India, microwave ovens are still considered by some Indians to be unhealthy and only useful for reheating leftovers. LG India launched the LG Mallika-E-Kitchen contest to prove these beliefs to be outdated. Running for eight years and still going strong today, the competition continues to inspire many women to explore the healthy possibilities offered by LG's microwave ovens while also educating Indians about the importance of eating well. But most importantly, the event offers a unique opportunity for participants to exhibit their culinary flair!
A nationwide event takes place over three rounds in three months. The first round involves more than 8,000 participants from 66 cities across India. The winners then go on to the regional stage and then the grand finale in late September. This year's 12 finalists were challenged to cook a main course dish within 90 minutes using only LG's Charcoal Microwave Oven to make the magic happen.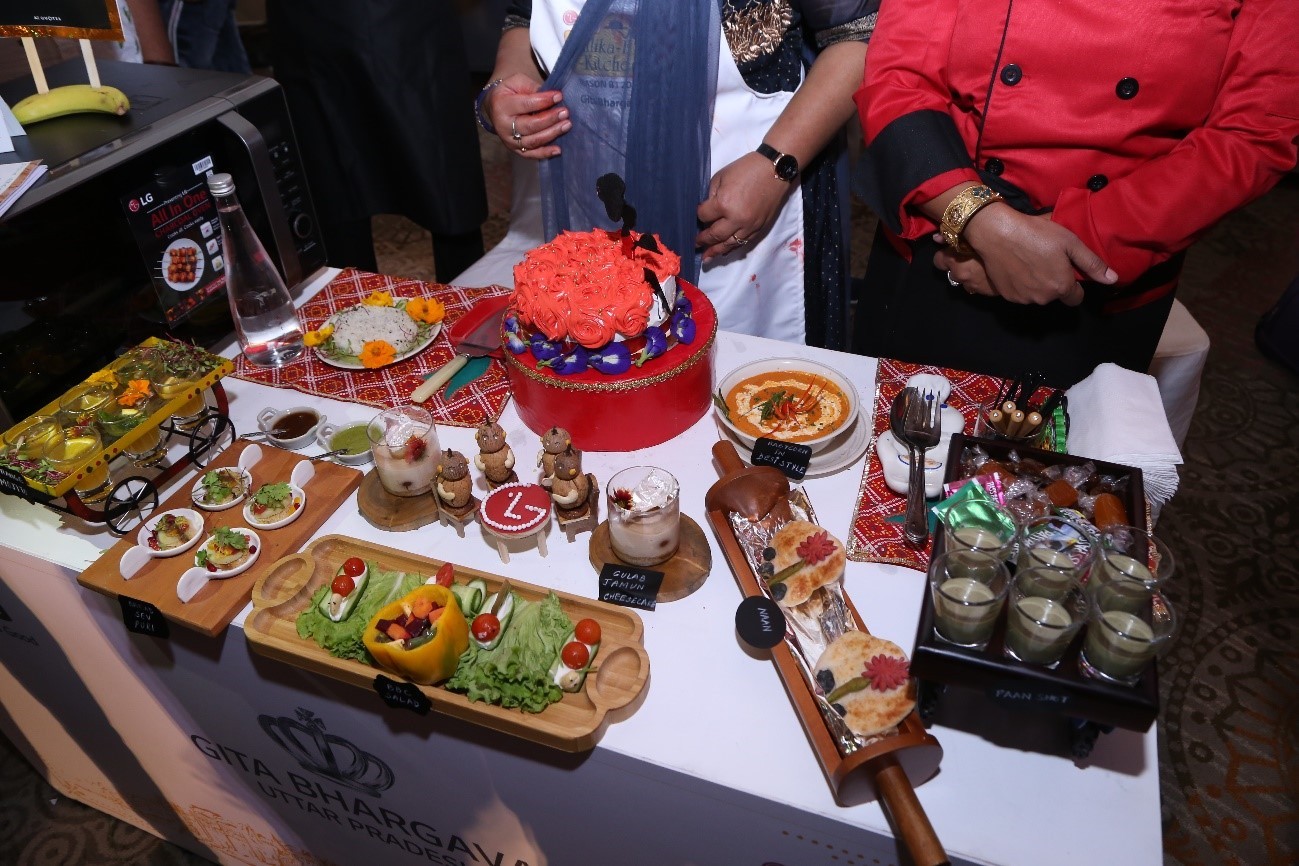 Contestants showed off their culinary skills, presenting sumptuous dishes such as sweet dessert pastry, baklava, jowar and bajra pancakes as well as an Indian rotini pasta, khandvi lasagna. "The whole experience has changed my mind about preparing meals with a microwave – LG's charcoal model in particular lets you create dishes that taste great and are nutritionally well-balanced," said one of the finalists.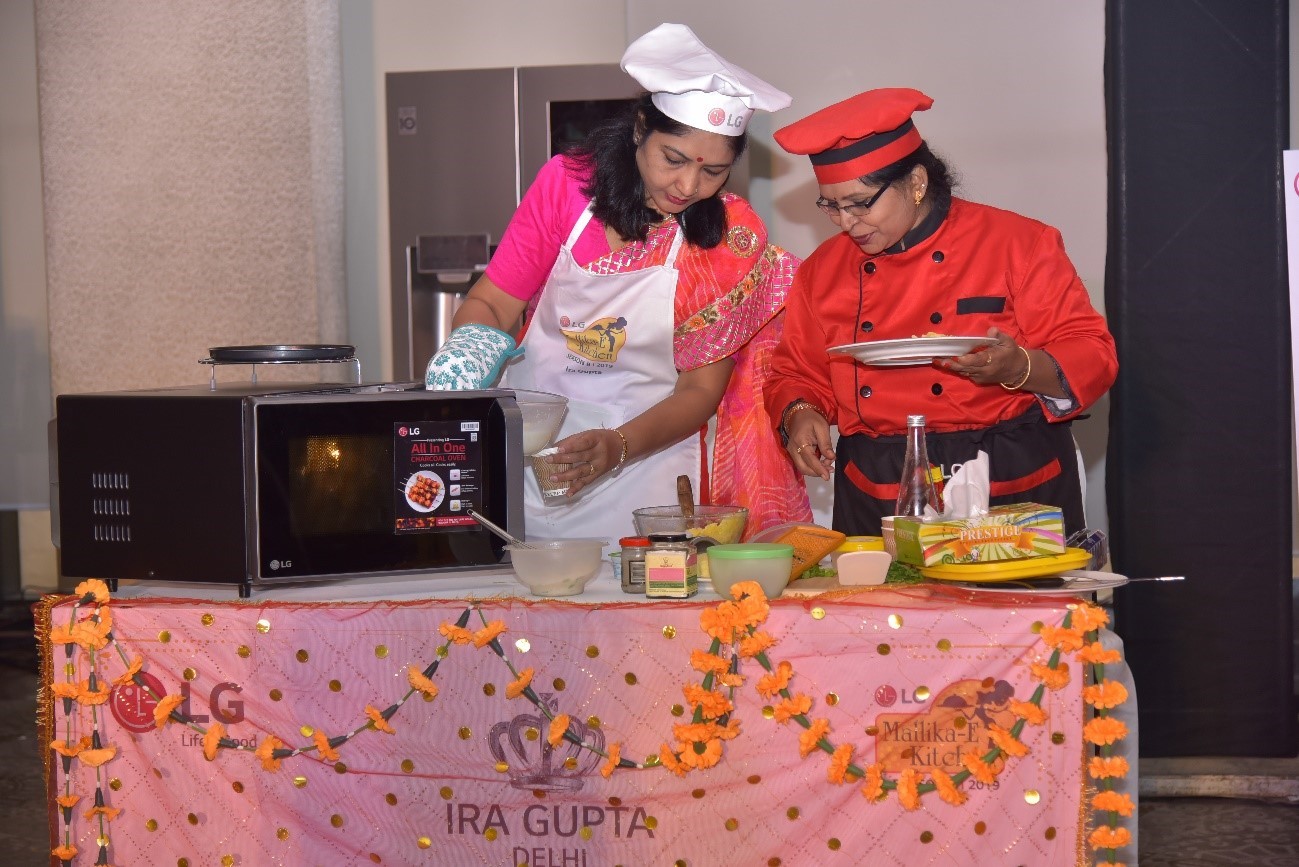 The competition proved beyond a doubt that LG's Charcoal Microwave Oven is ideal for cooking any style of Indian cuisine. The Charcoal Lighting HeaterTM preserves natural flavors and cooks food in less time, preventing the loss of nutrients common with conventional ovens. And LG's Lightwave technology helps reduce fats in food through features such as Diet FryTM which offers a healthier way to prepare delicious fried treats with minimal use of oil, requiring almost 90 percent less oil than conventional frying methods.
At the grand finale, LG India made a commitment to Akshaya Patra, a non-governmental organization (NGO) that runs school meal programs across India, to help provide 2,200 children with healthy lunches over the next year. This promise is consistent with LG's efforts on behalf of the Hunger-free India campaign to combat child malnutrition.
The Mallika-E-Kitchen contest has become something of an institution in the country, highlighting the lifestyle and health benefits of LG's cooking appliances and the company's genuine concern for the health of Indian women and their families. LG India's efforts to reduce waste and improve the quality and availability of food for those in need exemplify what the company stands for – making life truly better for all.
# # #