June 8, 2020
HOME APPLIANCE MANAGEMENT IN A TIME OF SOCIAL DISTANCING
Most people would agree that going to the dentist ranks as one of their least favorite experiences. Having to deal with customer service wouldn't be too far behind. Customer service centers are always: 1) too far away, 2) keep inconvenient hours or 3) are always busy. Or all three. And for large household appliances that won't fit in the trunk of a car, it's a whole different level of frustration.
Hearing the angst of millions, many companies have migrated their customer service operations to online channels in an effort to provide around-the-clock support without the need to keep a physical service center open 24 hours. Via chatbots or instructional videos on companies' social media channels or websites, customers can get most of the answers they need without ever waiting in line or being put on hold.
LG is no exception and over the years it has developed and deployed a large library of online content across multiple platforms for its customers to access and understand. LG's US customer support channel on YouTube alone is host to over 300 videos that cover diverse topics such as cleaning a dehumidifier to the proper way to load a dishwasher.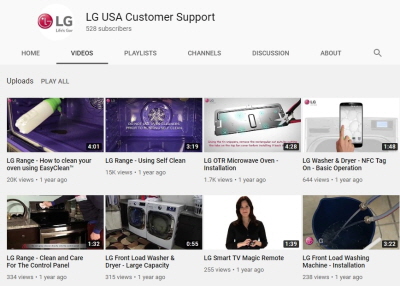 Do it yourself videos have been popular around the world for some time now, offering easy-to-follow tutorials and step-by-step guides on almost every topic imaginable. To help users get the most out of their LG products, LG offers a wealth of DIY content on its YouTube channels, with instructions covering various topics from how to change the hinge position of a dryer door to registering an LG Magic Remote.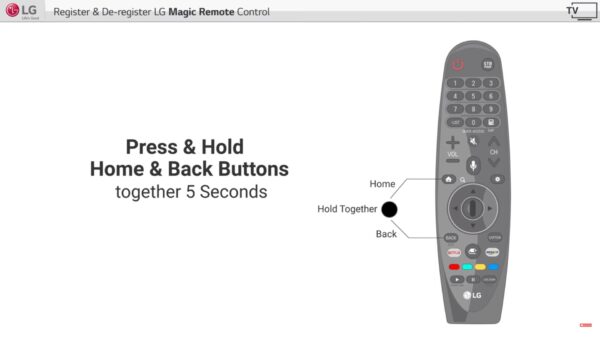 And because there are many customers who prefer an instructional video to flipping through a thick product manual, LG doesn't limit its online content to just repairs and maintenance. For example, to help users quickly learn the basic features of its over-the-range microwave oven, LG covers in this two-minute video what would normally take an entire chapter in the owner's manual.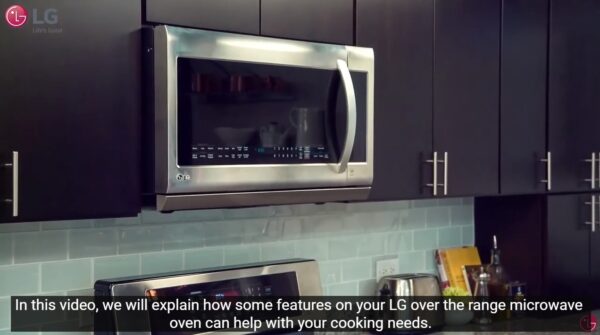 LG also offers a number of chat services in over 40 countries in 30 languages. Whether the interface of choice is Facebook Messenger, WhatsApp or another popular messenger app, customers can connect easily with a trained service professional to identify and resolve an issue or receive answers to questions about a specific product feature or function.
In Colombia, where onsite installation service is currently unavailable due to social distancing, LG is providing remote assistance through its LG Telepresence service. Over a video call, technicians working from home can talk customers through the installation of a new LG washer or refrigerator. The service has proven to be very popular and highly effective, with many customers commenting at the ease of the DIY installation.

In Brazil, LG has added new functionality to its customer service app for smartphones, enabling customers to see a list of all the service centers near their location, browse online products manuals or connect with a call center agent to book a service visit.
And just last year, LG launched Proactive Customer Care, an AI-based customer service solution that helps to prevent many issues from occurring in the first place. Currently available in key markets of North America and Europe, the service alerts users if the appliance is functioning unusually, offering suggestions for maintaining optimal performance and extending the product's operational lifespan. Proactive Customer Care communicates with users via the LG ThinQ™ app, which connects seamlessly with the company's compatible appliances.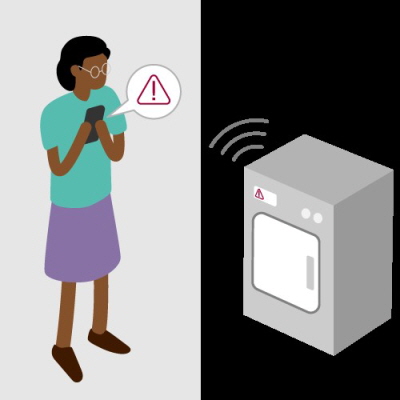 By leveraging today's most popular tools and technologies, LG is making it easier than ever for its customers to get the answers they need, when they need them. And during a pandemic, getting things done without having to leave the comfort and safety of one's home is a very good thing.
LG WEBOS TV: HOW TO REGISTER AND DE-REGISTER LG MAGIC REMOTE CONTROL
https://youtu.be/saJerXB-p-A
HOW TO USE BASIC FEATURES: LG OTR MICROWAVE OVEN
https://youtu.be/FA9N3TgjrtA
# # #