May 15, 2020
Your New Favorite Hangout is Right Here at Home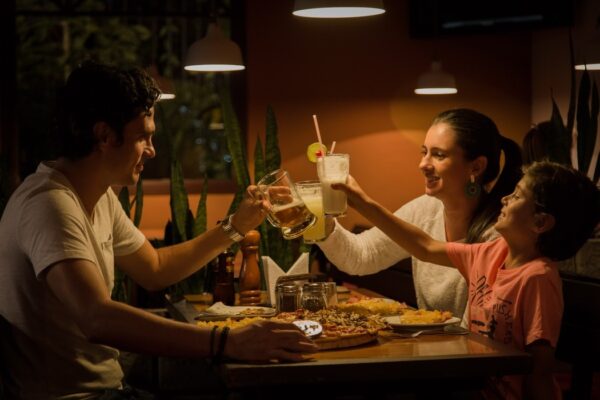 Photo Credit: https://bit.ly/2XQ49w9
Heading to a local watering hole with coworkers or good friends after work may have been common practice in normal times, but these are not normal times.
But with every cloud there is a silver lining. Current circumstances provide the perfect opportunity to hone your cocktail-making skills and enjoy a relaxing drink at home with family or roommates. In addition to mastering the art of mixology, why not up your cooking game with some delicious, easy-to-prepare food pairings as well? The prices are a lot friendlier too.
Here are three important steps that can help you turn your home into your favorite hangout, with assistance from LG's first-class home appliances.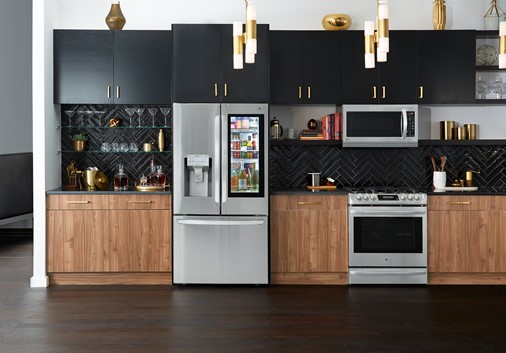 Step 1: Get creative with your drinks
The right elements mixed in the right proportions are key to any good cocktail or whiskey. A professional bartender knows that presentation is also a part of the puzzle, and for that, they have "fancy ice" to catch the eye and spur conversation. LG InstaView™ with Craft Ice™ refrigerator brings the fancy home, taking your cocktail-hour creations next-level with large, crystal-clear spheres of ice.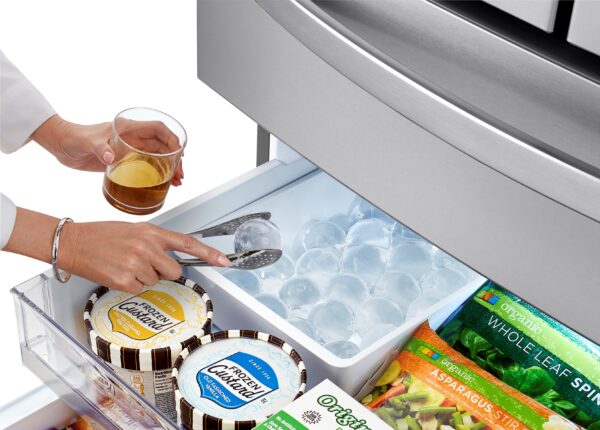 Measuring two inches in diameter and melting more slowly than the unexciting ice cubes produced by most fridges, Craft Ice is not only gaze-worthy, it preserves the delicious flavors and optimal temperature of your artfully made drinks for longer. A classic mix, vodka tonic is instantly elevated with a few balls of Craft Ice and, of course, a slice of lemon or lime. Likewise, LG's round ice is ideal for a White Russian, allowing you to sip at a leisurely pace without worrying about the creamy texture of the Kahlua and milk going watery. The combinations and fun are practically endless. So, get mixing and don't forget the Craft Ice!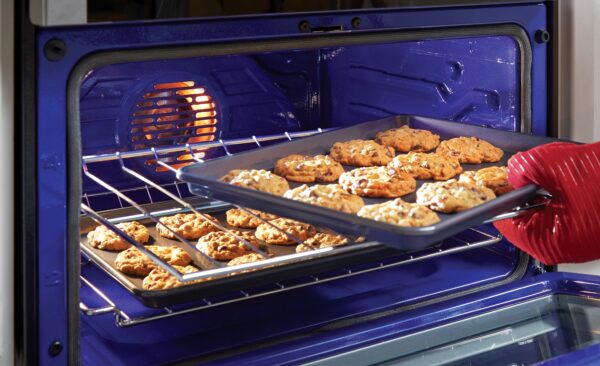 Step 2: Make memorable meals to match your favorite drinks
A great drink is always made better when served with a dish that complements its unique taste and aroma. While you may not have a trained chef in the house, the LG ProBake Convection® oven can help you to produce restaurant-quality meals in your own kitchen. Whether its roast chicken or buffalo wings, the oven quickly and thoroughly cooks everything to perfection, using LG's True Convection technology to deliver dishes that are crispy on the outside and tender and juicy on the inside.
And with the convenience of LG ThinQ™, get suggestions on a range of suitable meal pairings for your beverage of choice. Not only does LG's AI platform provide a wealth of recipes to choose from, ThinQ can even preheat the oven to the right temperature and allow you to check on meal progress via smartphone. And when you're done, LG's EasyClean® technology employs steam to get the oven clean in a mere 10 minutes, giving you and your loved ones more time to relax and enjoy one another's company.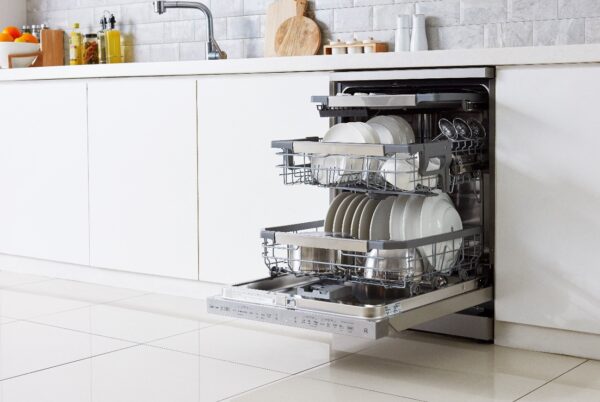 Step 3: Relax and don't worry about the dishes
After dinner and drinks at home comes the inevitable cleanup, a thankless job if there ever was one. With the LG QuadWash™ Steam Dishwasher, cleanup is a breeze. Equipped with the company's proprietary TrueSteam™ technology, the dishwasher removes stains and food debris with ease, delivering a thorough yet gently cleansing that ensures spotless dishes and gleaming glassware every time. It also boasts nine different cycles, the highly-adjustable EasyRack™ Plus system – which can easily accommodate all kinds of dishes, even long-stem wine glasses – and can be controlled and monitored with the intuitive LG ThinQ app. 
With the right tools for the job, there's no reason you can't make home your new favorite hangout. With classy cocktails, delectable dishes, and pain-free cleanup, the good times can be safely enjoyed without setting foot outside your front door.
# # #