May 6, 2020
LG NANOCELL TV, YOUR NEW EXERCISE PARTNER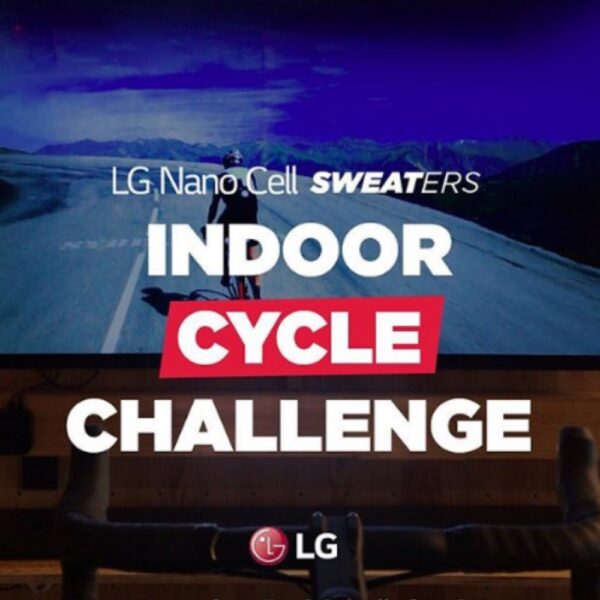 Keeping fit has always been challenging but even more so during these days of social distancing. With gyms and parks closed world over, it's tougher now more than ever to muster the motivation to stick to a cardio or high-intensity interval training (HIIT) regimen, let alone go out for a quick spin on the bike.
To encourage people to stay active during these unprecedented times, LG Turkey came up with an idea that was not only fun but also gave individuals the motivation to participate. After all, who wouldn't want to win a brand-new 55-inch LG NanoCell TV? Held over two weeks, the LG NanoCell Indoor Cycle Challenge was an interactive event that provided participants with the opportunity to get some exercise and have fun competing against others for bragging rights and of course, that new TV.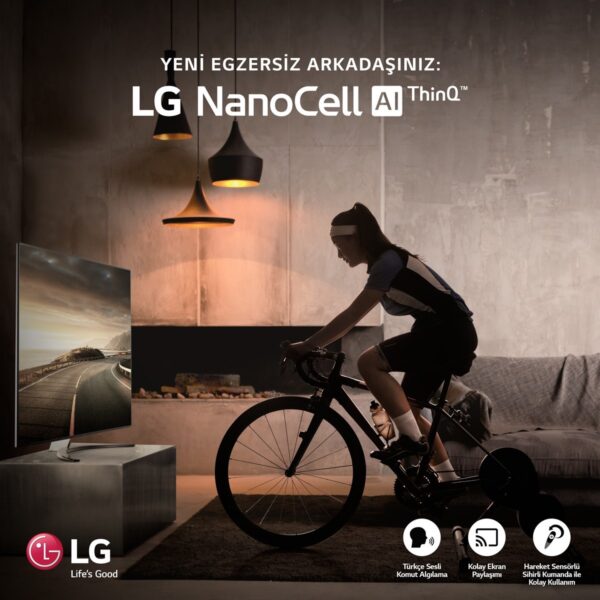 In addition to helping Turkish people from all over the country connect and get fit, the event also gave LG an opportunity to communicate the many ways that LG NanoCell TVs could play an important role in customers' indoor lives. Boasting features such as Smart Screen Share, Apple AirPlay 2, AI-powered voice control, the Magic Remote and the intuitive webOS interface, the NanoCell lineup makes it easy to mirror exercise apps from mobile devices to big screen and access the extensive range of workout videos available online.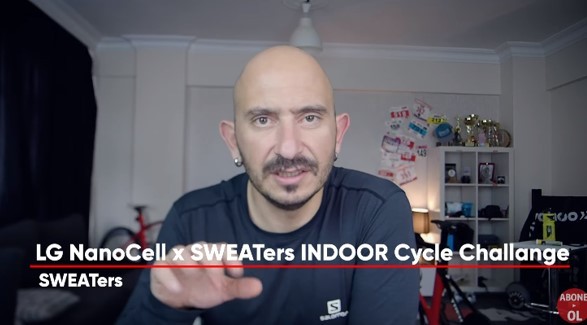 For the LG NanoCell Indoor Cycle Challenge, LG partnered with SWEATers, a local online platform popular with Turkey's sporting community. The only equipment required to participate was a regular bicycle and a smart trainer (available at most sporting goods stores) to turn the bike into a stationary one that could connect to various training apps. Within two weeks, competitors were required to complete a total of 10 45-minute long training sessions while averaging a speed of 29 kilometers per hour. Smartphone apps such as Zwift, Rouvy and TacX enabled riders to "virtually" traverse some of the world's most scenic routes. When wirelessly connected to a big-screen TV like LG NanoCell TV, these virtual rides are made all the more immersive, and working out indoors all the more enjoyable.
The 400-plus entrants shared images, videos, and stories of their efforts on Instagram using the hashtag #lifeisgoodwhenyousweat. The wealth of content generated by the event ultimately led to significant buzz across multiple platforms and, importantly, served as a call to action for consumers across Turkey to stay active at home.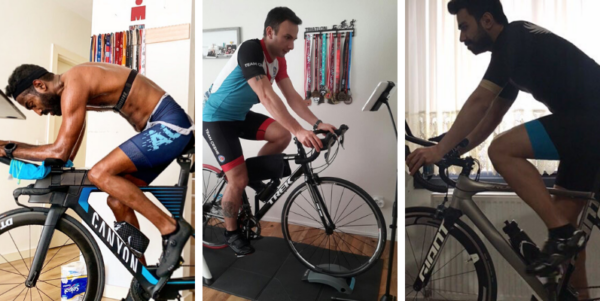 The winner of the LG NanoCell Indoor Cycle Challenge and owner of a brand-new TV, Kubilay Dokumcu, found the event very motivating, noting, "I wanted to stay active at home and LG's challenge gave me a great reason to get off the couch and get pedaling. I loved the competition aspect of it, but I think I love my 55-inch LG NanoCell TV even more!"
With LG NanoCell TV, consumers have a reliable exercise partner at hand to help them stay motivated and active at home. Whether it's yoga, aerobics, fast-paced dumbbell routines or pilates-inspired movements, a TV and the living room can be a great substitute for a live instructor and the gym or studio. And when the workout is over, the convenient control options and incredible content available on LG NanoCell make it easy to sit back and find something great to watch.
By LG Turkey Staff
# # #