November 14, 2023
Partnering With Kenya Red Cross to Save Lives With Blood
As a global corporate citizen, LG has always tried to do its part to create a Better Life for All. In line with this mission, the company signed an agreement with the Korean Red Cross in 2004 and, since then, has been conducting yearly blood donation campaigns. While launched by headquarters in South Korea, this initiative has actively been taken up by LG offices around the world.
In Kenya, LG East Africa joined forces with the Kenya Red Cross Society (KRCS) and the Kenya Tissue and Transplant Authority (KTTA) in an initiative aimed at combating the rising blood shortage in Kenya. The remarkable "Life's Good Blood Drive" – held recently at LG's Kenrail Towers and Adlife Plaza brandshops – successfully collected 121 pints of blood.

(From left to right) Festus Koech, regional manager for Nairobi at Kenya Tissue and Transplant Authority; Lee Dong-won, managing director at LG East Africa; and Bradley Namulanda, Red Cross Kenya Blood Donation Coordinator for Nairobi County
The one-off partnership served as a lifeline in addressing immediate blood shortages in healthcare facilities and hospitals, as well as in emergencies and surgical procedures. What's more, the blood drive exemplified LG's commitment to extending its Life's Good brand promise to the broader community by improving the quality of life through social responsibility initiatives.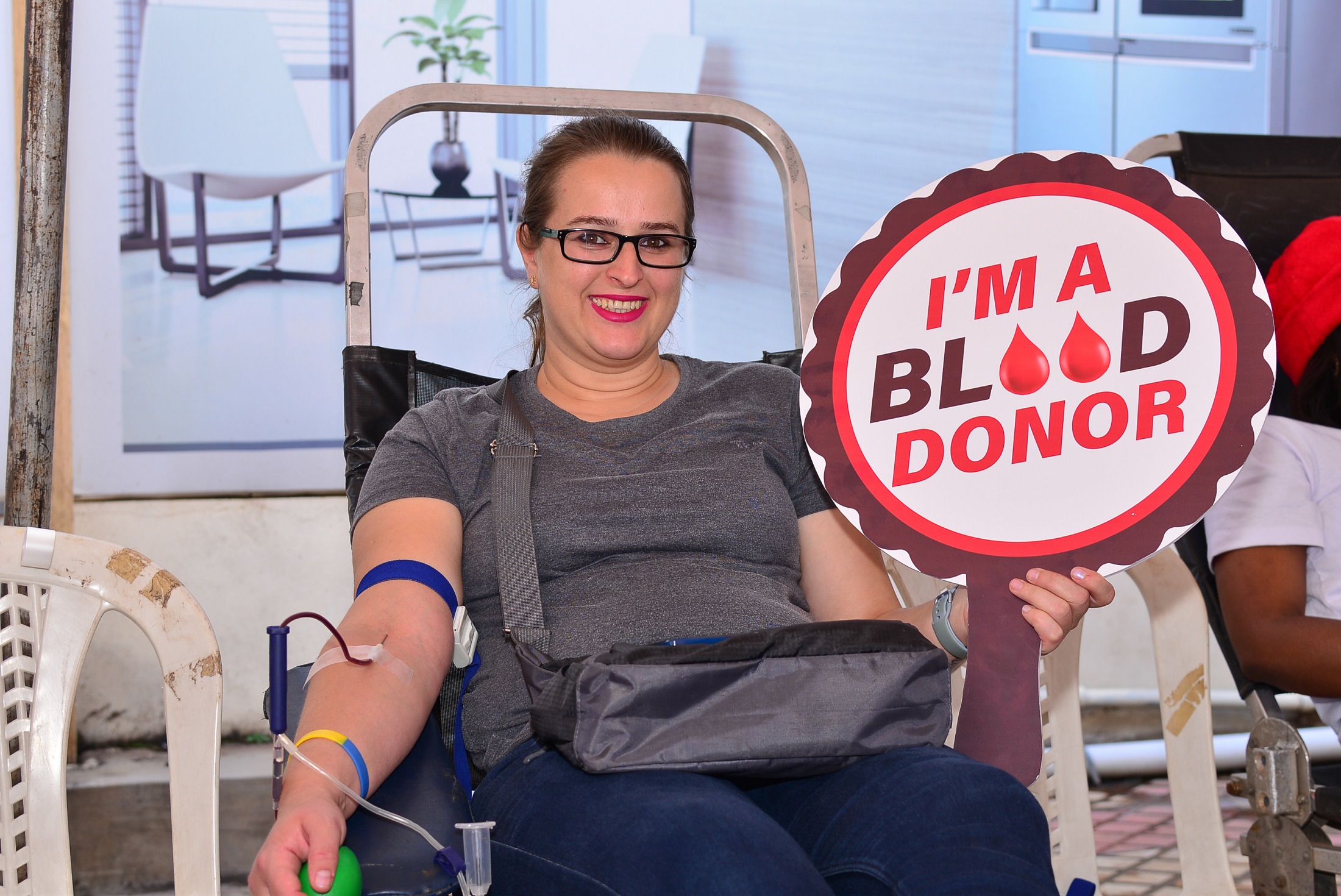 The Life's Good Blood Drive targeted 500 LG employees and volunteers from KTTA and KRCS, all working together to facilitate public blood donations aimed at bolstering the national blood supplies. The 121 donors willingly provided consent, shared their brief health histories before a 10-minute donation process followed by a 15-minute recovery break. The collected blood was then tested and sent to the national blood bank, with the donors receiving their blood donation cards a week later.
The blood drive served a dual purpose by also educating LG employees on the significance and advantages of blood donation. KRCS played a crucial role in conducting recruitment and planning the overall activity while KTTA, as a government entity, ensured the safety of donated blood, including its transportation to the blood bank for screening before distribution to hospitals. LG East Africa actively participated by providing available venues, organizing the donation drive and encouraging employees to donate blood.
The successful conclusion of this donation drive and the collection of safe blood will not only help address the immediate and critical shortages experienced in healthcare facilities and hospitals but will also serve as a lifeline in emergencies and surgical procedures by providing renewed hope for patients battling life-threatening conditions.
Contributed by LG Kenya
# # #