June 19, 2023
Invitation to Hong Kong's Most Exquisite Journey of Art
As an active supporter of art and culture, LG has worked with a long list of world-renowned artists and galleries so that they may astound the world via captivating display technology. Stepping into 2023, LG Hong Kong is embarking on a new journey to bring a series of digital artworks to art aficionados by offering its full support to three awe-inspiring exhibitions.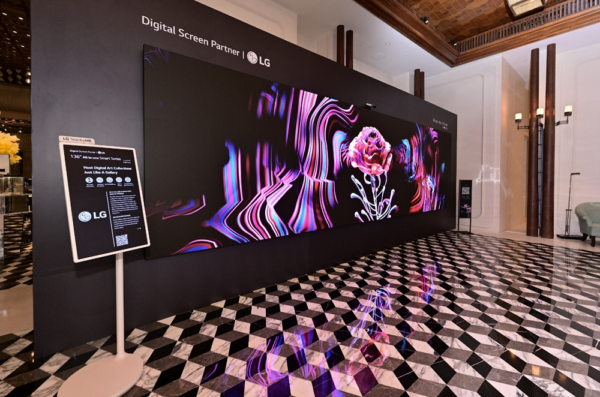 Watch Flowers Bloom on LG's Giant LED Screen
Following last year's hugely successful MonoC art exhibition at Digital Art Fair Xperience Hong Kong 2022, LG once again partnered with the trailblazing metahuman digital artist to celebrate Rosewood Hotel's fourth anniversary. Unveiling her latest masterpiece, Rhapsody in Bloom, LG perfectly captured the essence of all four distinct flowers depicting the four qualities of the Hong Kong hotel on the stunning and expansive 136-inch LG LED All-in-One.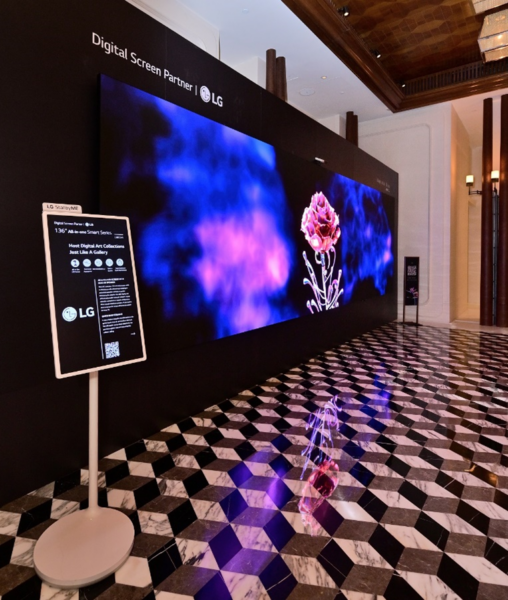 The unmatched picture quality of LG LED All-in-One display let viewers feel completely immersed in the graceful, intricate details of each vibrant flower on show. Guests could even engage with MonoC's latest art piece in real time, shattering the notion that art and life only truly exist in separate worlds. Visitors to this unique exhibition, Rhapsody in Bloom, could receive a glimpse into the future of digital art.
Dive Into Exquisite Antique Pieces With LG OLED TV
Another LG partnership that continues to amaze is with Fine Art Asia, this time in the form of a group exhibition entitled Otherworldly, which was held at Art Basel in Hong Kong earlier this year. Once again, top-spec OLED self-lit technology has been invited to the art scene to take three exhibitions showcasing animation and artificial intelligence (AI)-based visuals to the future. Here, LG unveiled its enormous 97-inch OLED evo Gallery Edition G2 TV to show off art that combines traditional and contemporary art displays.
Thanks to LG's technology, every masterpiece on display was presented to perfection thanks to color expression that catches every fine detail in excellent clarity and impeccable contrast. Recently, visitors of the third-ever Fine Art Asia Pavilion at Art Basel Hong Kong could be transported into a visual world and travel back thousands of years across multiple cultures to gain a whole new perspective on art.
Explore the Palace of Versailles Through the Lens of LG OLED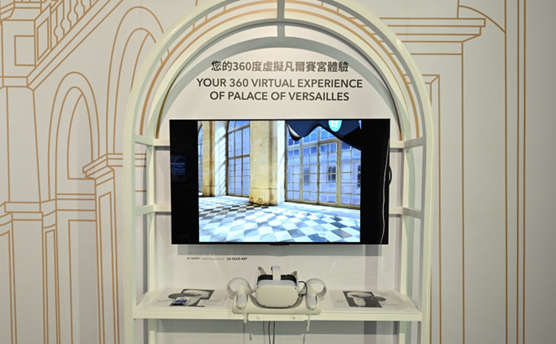 Based in the heart of Hong Kong, the French May Arts Festival is one of Asia's largest celebrations of French visual arts, music, dance, theater and gastronomy. And as its official display partner, LG promised a sublime virtual tour of the Palace of Versailles powered by the 2023 LG OLED evo TV collection.
This exhibition promises festivalgoers an ultimate virtual experience of the luxurious magnificence of Versailles' World Heritage Site with LG's ultra-fine screen imaging. The company's contribution was even acknowledged during the opening ceremony by honorable representatives including the Secretary for Culture, Sports and Tourism of the HKSAR Government, the Consul General of France in Hong Kong and Macau and Co-Chairman of the board.
This inclusive opportunity to appreciate the wonders of Versailles on a different level will be available at the Hong Kong Heritage Museum from April 19 to July 9.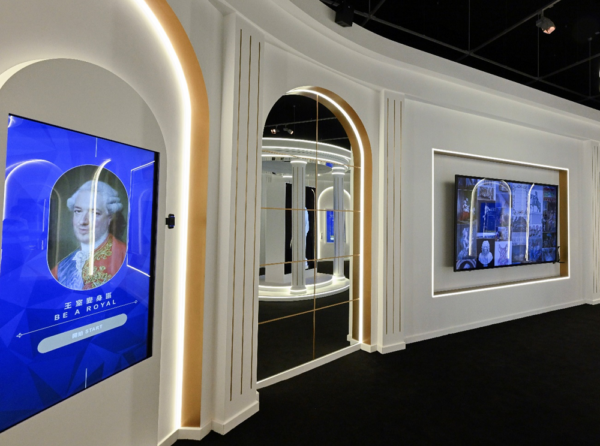 This long journey of art in Hong Kong demonstrates the company's everlasting commitment to delivering better experiences in all kinds of distinctive ways. Keep your eyes peeled for more collaborations between LG global offices and like-minded partners to bring customers fun, unique and memorable experiences.
Contributed by LG Hong Kong
# # #