May 19, 2023
[LG SIGNATURE Inspirations] Live Beyond With LG SIGNATURE: Toasting to Masterpieces
To deliver unparalleled living experiences, LG SIGNATURE is relentlessly motivated by art in all its forms. This ethos transcends into passionate support for standout art and cultural experiences.
To bring the LG SIGNATURE experience closer to customers, the brand has held events and created new partnerships through its wider UK brand campaign "LG SIGNATURE Hosts" experience so that more people can enjoy the luxury lifestyle products for themselves.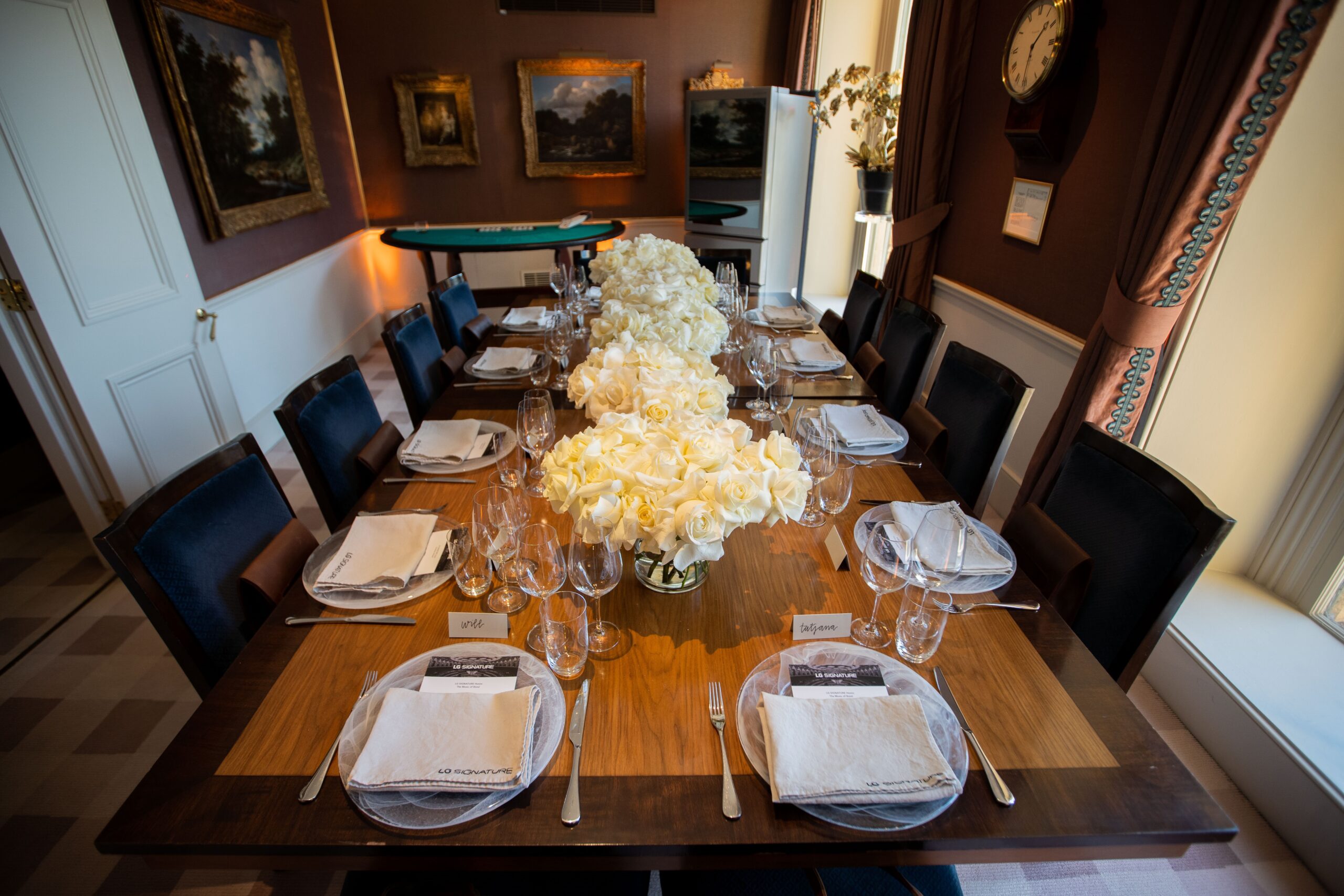 A key component of this initiative is LG SIGNATURE's ongoing partnership with the Royal Philharmonic Orchestra (RPO), one of the world's finest orchestras and true masters of its art. With every musician at the pinnacle of their career, its performances are nothing short of legendary. This partnership with RPO and the activities that come with it, provide a meaningful opportunity for top-tier luxury media in the UK to engage directly with LG SIGNATURE, driving positive awareness of the brand and its products through the power of hands-on experiences.
Most recently, the brand held LG SIGNATURE Hosts The Music of Bond at London's prestigious Royal Albert Hall, providing a perfect opportunity to create a decadent moment that aligns seamlessly with the LG SIGNATURE brand.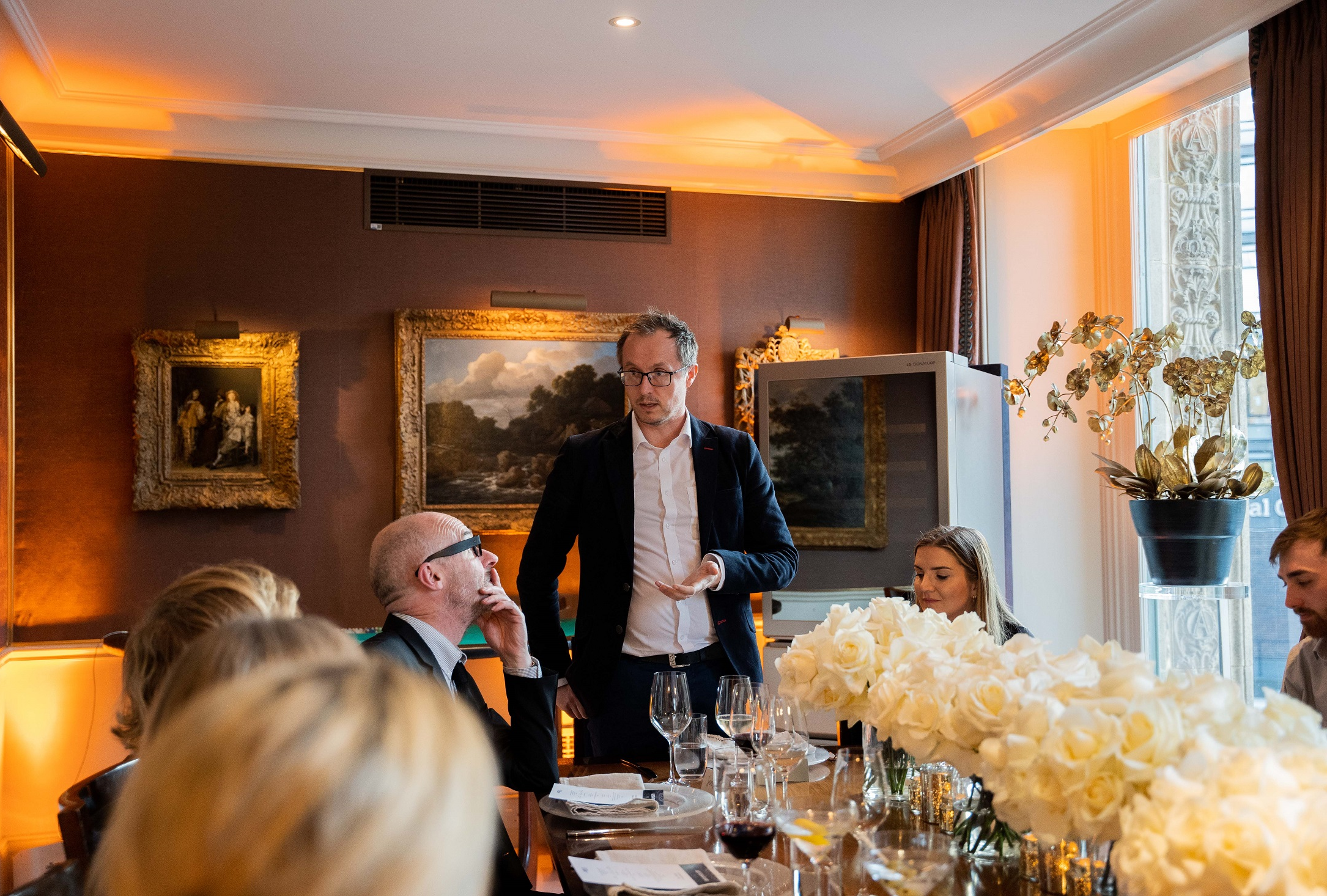 Dan Michelson, marketing director at LG UK
The event invited guests to enjoy an intimate dinner reception held in the Royal Albert Hall's exclusive Clive Room, followed by a live performance of The Music of Bond from a Grand Tier Box. The show celebrated over 60 years of James Bond on the big screen by playing the most iconic theme songs and anthems from the box-office blockbusters.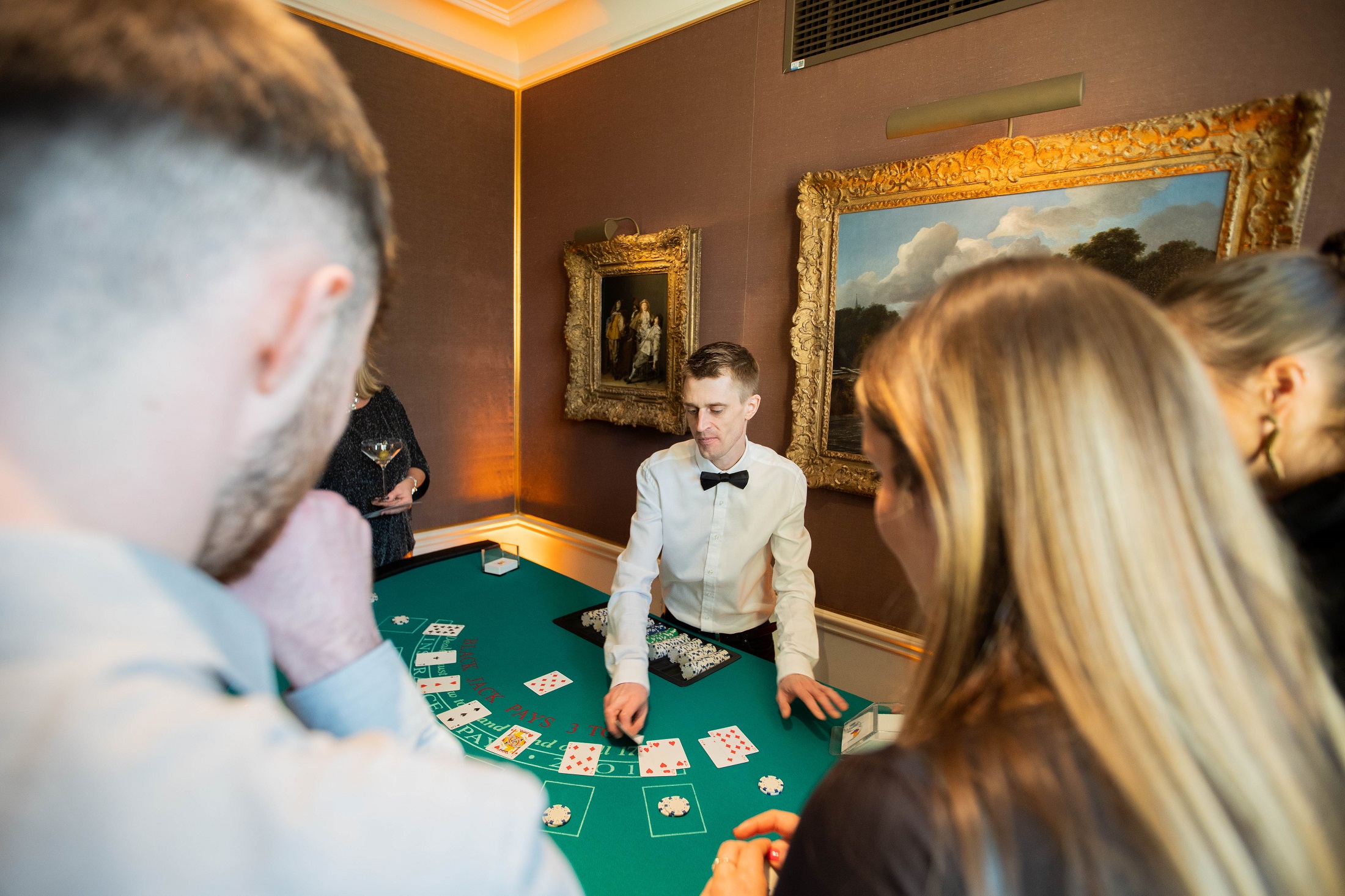 On arrival, attending media were greeted with a James Bond-inspired pre-dinner aperitif and encouraged to play a game of blackjack at the casino table with 'LG SIGNATURE Fun Money.' One lucky winner received a collection of James Bond memorabilia including a box of socks from The London Sock Exchange's 007 anniversary collection, a Bella Freud James Bond Dr. No mug and a 'Bond Cars: The Definitive History' book.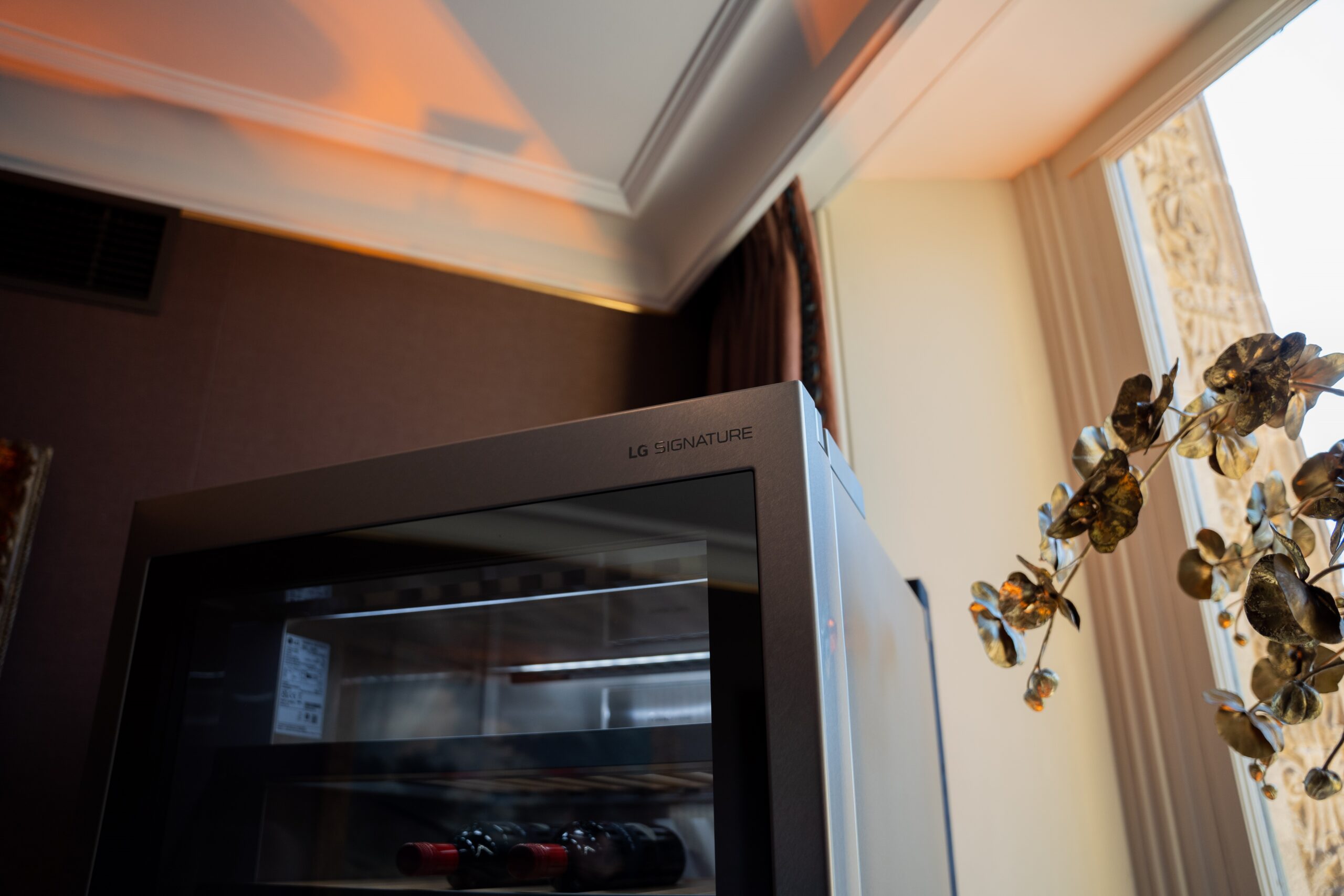 During the show, attendees could also have their main course paired with wine served at the optimum temperature, thanks to the LG SIGNATURE Wine Cellar on display in the Clive Room.
With cutting-edge innovation inspired by traditional wine storage techniques, it expertly replicates the conditions of underground wine caves to store and age wines for the optimal taste, while its sleek design is the epitome of minimalist luxury.
Photo credit: Royal Philharmonic Orchestra
After the meal, guests were invited to the Grand Tier Box to watch the world-famous orchestra play anthems from various James Bond movies. And if that wasn't enough, refreshments and dessert carousels based on Bond movies were served throughout and guests even got the opportunity to mingle with two RPO musicians during the interval.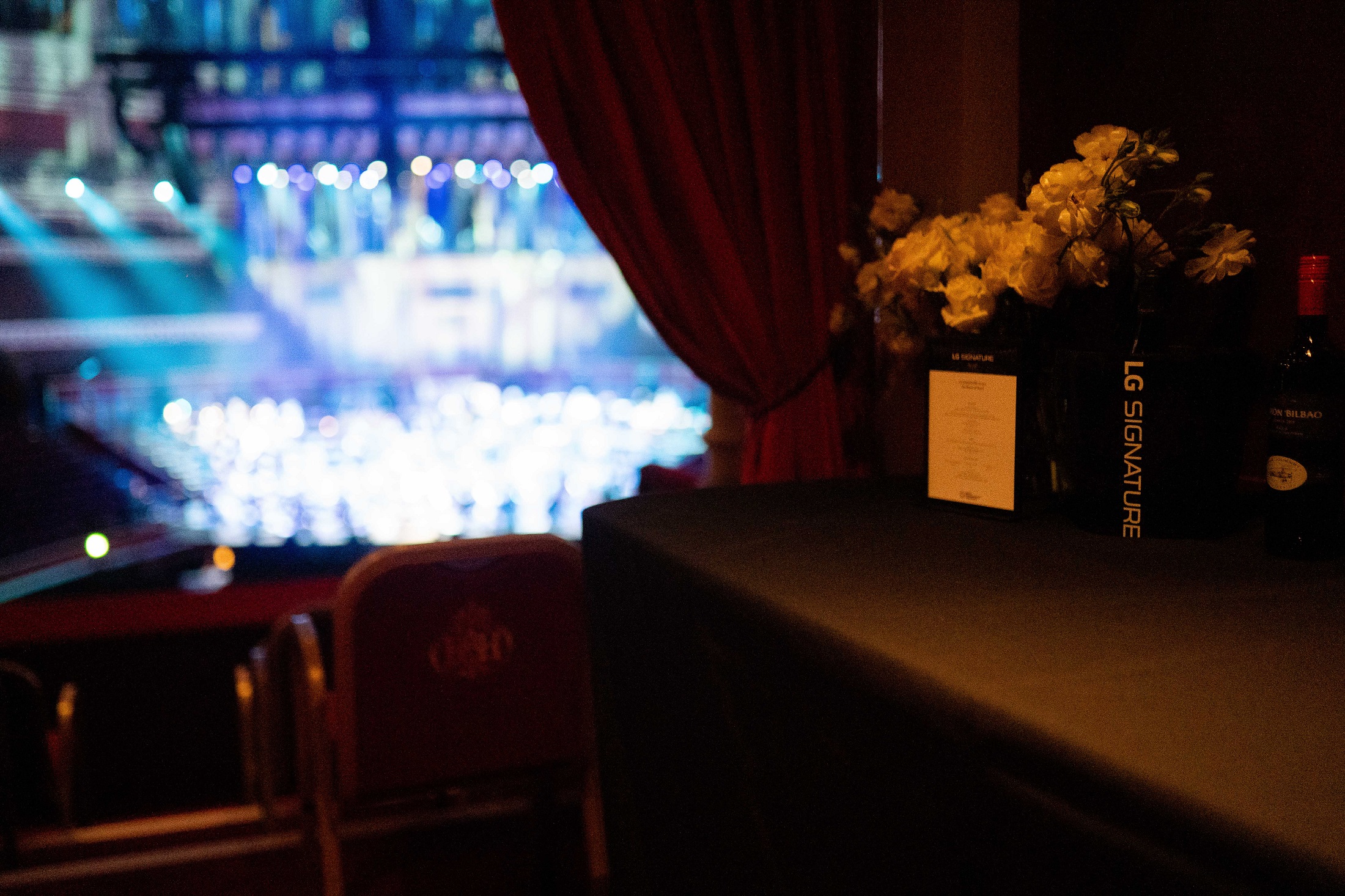 Throughout the evening, guests were treated to the full LG SIGNATURE hospitality experience, highlighting again just how much the brand values masterpieces in not only technology and innovation, but also culture and arts.
Live Beyond.
Experience next-level living with LG SIGNATURE.
Contributed by LG UK
# # #