May 31, 2023
[Mobility Inside] Exploring the Role of Automotive Semiconductors
Semiconductors can be found in an extraordinarily wide range of devices such as smartphones, smart home appliances and consumer electronics products. In the automotive industry, in-vehicle semiconductors are playing a necessary part in shaping the future of mobility.
Especially, in the approaching era of autonomous vehicles, software will be essential for driving, managing and updating our cars. Self-driving systems, for example, employ object recognition software integrated with front-facing cameras and sensors, direction sensing software and speed recognition software – all of which require semiconductors to function.
The Capabilities of Vehicle Semiconductors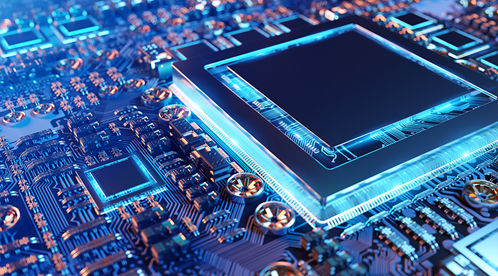 Global players in the chipset industry, such as Qualcomm or Intel, recognize the importance of the automotive semiconductor and are actively vying to lead in this rapidly growing market. Semiconductor designs tailored for automotive applications must possess the capability to operate at high speeds to ensure quick, reliable connection and data transfer between software-defined vehicles, as well as with traffic management systems, cloud networks and services, and multiple functionalities.
In 2017, with an eye towards the future, LG and Qualcomm announced that they would be cooperating to develop an Advanced Driving Assistance System (ADAS) and autonomous driving technology. Along with collaborating on these next-gen solutions, the two companies have been working together on the webOS Auto vehicle infotainment platform and a 5G connected car platform.
Semiconductor Chips for Future Mobility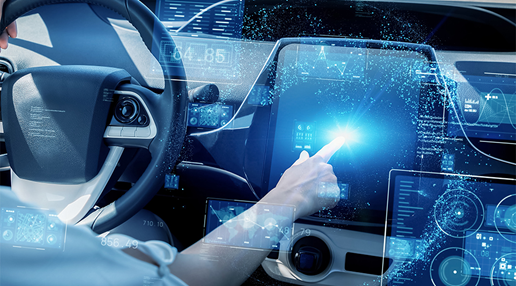 Automotive semiconductors have a significant impact on various applications, including the diverse areas of vehicle communication, particularly in telematics and Vehicle-to-everything (V2X) systems. Telematics, a combination of telecommunications and informatics, centers on the Telematics Control Unit (TCU), which manages a variety of vehicle software solutions, from in-vehicle infotainment (IVI) systems to the connected car. Utilizing advanced semiconductor chips, telematics can deliver a range of performance benefits, such as enhanced 5G connectivity, better communication data management and security, and greater overall stability.
V2X systems rely on the rapid exchange of large amounts of data between car-to-car, car-to-infrastructure, car-to-grid and car-to-object in the external driving environment. Automotive semiconductors help enable this ultra-fast data exchange, facilitating seamless communication and interaction between vehicles and their surroundings.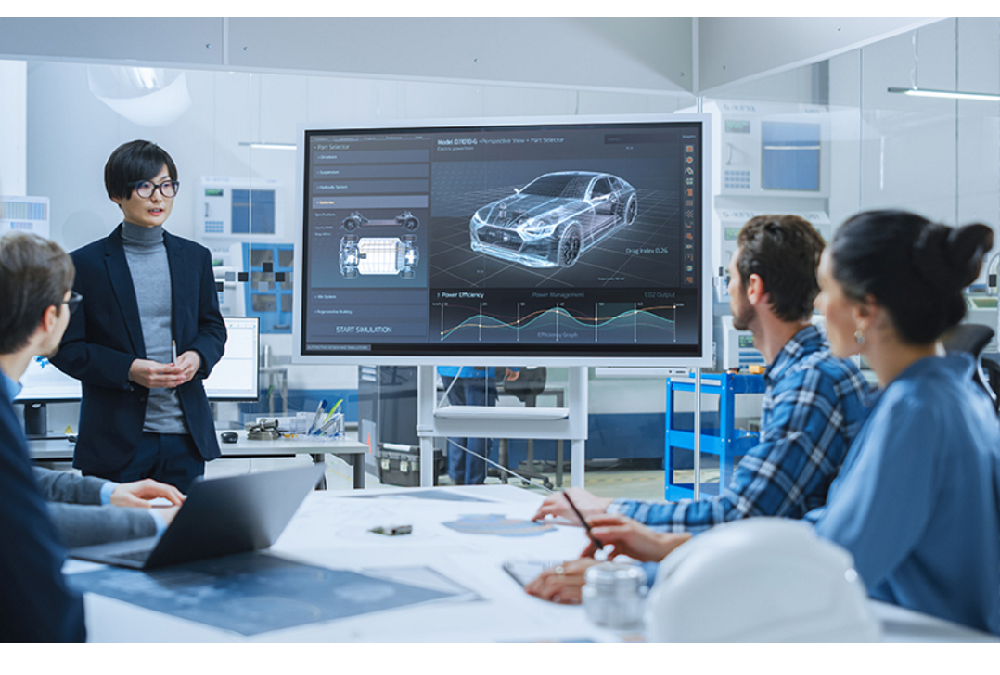 Semiconductors also play an important role in enhancing vehicle safety functions. As the use of electronic components and software in cars steadily increases, so too does the risk of hacking and other cybersecurity threats. In response to this, automakers and suppliers are prioritizing the development of secure semiconductors that can protect vehicles and their owners from cyberattacks.
Advanced semiconductor chips not only provide convenience for a vehicle's occupants, but for automotive software developers as well; affording them the ability to apply a wide range of services and features, and making the whole development process smoother through a comprehensive suite of cloud-based tools.
As a company committed to constant innovation, LG is planning to release a range of safety and convenience-enhancing products, along with related customer experience services. These offerings will facilitate exciting, new collaborations between car manufacturers and vehicle component solutions providers and help bring the era of future mobility significantly closer.
# # #