April 5, 2023
Saving Native Bees to Help Local Biodiversity Thrive

Map of Spain with Smart Green Trees project locations in green and Smart Green Bees in yellow
To take responsibility as a corporate citizen and combat world climate change, LG Spain kicked off the Smart Green Movement that aims to regenerate the local ecosystem from forests to the ocean. One of the first projects launched under this movement is the Smart Green Trees project, which aims to plant 47 million trees a year across the country –  a goal that is equivalent to one tree for every person living in Spain.
With it being five years since the start of this reforestation project, it was high time another LG-led project was set up to further aid the recovery of Spain's biodiversity. While assessing the country's biggest environmental issues, the repopulation of Iberian bees stood out as an achievable, must-solve problem that can contribute to conserving the local biodiversity by inducing the pollination of local plants and even furthering the positive effect of reforestation.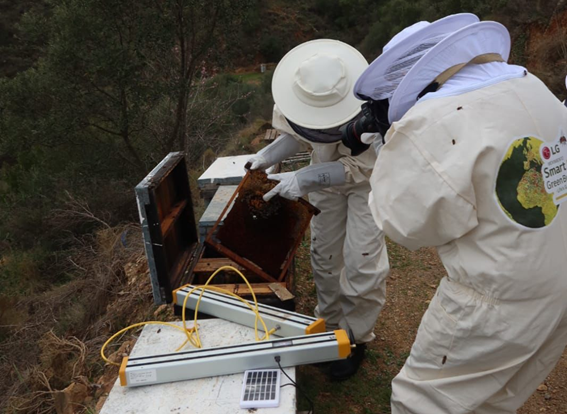 The Iberian bee (Apis mellifera iberiensis), the only species native to the Iberian Peninsula, can pollinate countless endemic plants across Spain and Portugal to help maintain the region's diversity. However, their significant population decline due to drought, disease and a reputation for being less productive producers of honey has led to many Spanish beekeepers breeding imported bees instead.
Discovering that Iberian bee breeding was in the hands of only a few artisan beekeepers scattered across the country, LG Spain established its Smart Green Bees program to increase the local population by 47 million.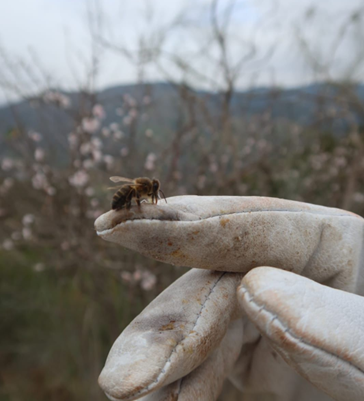 Joining forces with El Rincón de la Abeja, a local association of female biologists offering technical advice and a large network of artisan beekeepers, LG Spain worked on various initiatives to increase the number of beehives and better protect potential queen bees. As part of this project, LG Spain financially supported many artisan beekeepers based on the outskirts of Valencia, Barcelona and Málaga to compensate for the cost of not retrieving the honey required to ensure the survival of queen bees needed to make more hives.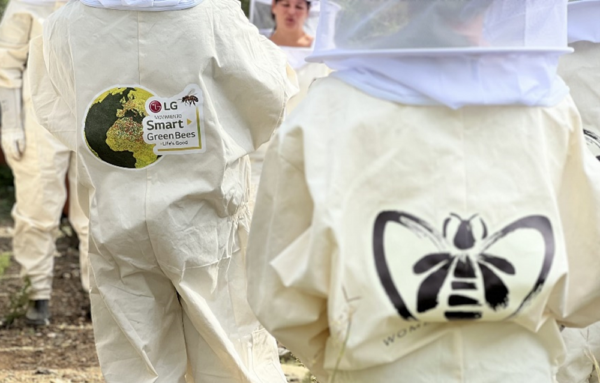 On top of recruiting new beekeepers in Guadalajara, León and Tenerife this winter, Smart Green Bees is welcoming new partners into the initiative like cosmetics leader Guerlain, which also runs a bee-friendly ESG strategy. By collaborating with more like-minded companies, LG Spain aims to exponentially expand its forward-thinking initiatives to make a bigger, more positive impact on the environment.
In just the first year, over 12 million Iberian bees were repopulated, which is remarkable considering droughts, an outbreak of deadly disease varroa and an invasion of Asian hornets ravaged Spain that year.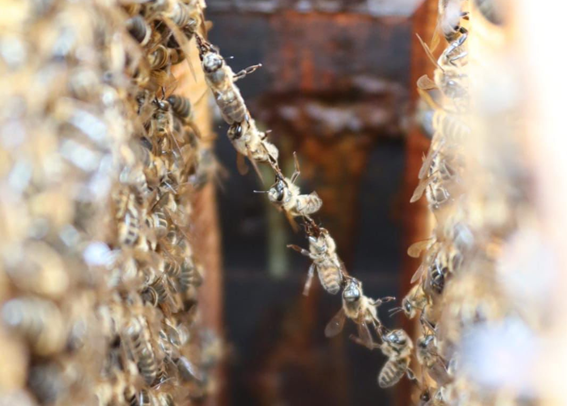 The Smart Green Bees project is an excellent example of a genuinely sustainable measure to help solve important environmental problems through actions appropriate for the region.
As an accountable member of society, LG is proud to be a leading company in fulfilling its social responsibilities such as planning and acting on various ESG initiatives to help regenerate ecosystems and societies in need worldwide. To discover more about LG's sustainable actions for its local communities, subscribe to the LG Newsroom now.
Contributed by LG Spain
# # #