January 12, 2023
True Meaning of Life's Good Revealed at CES 2023
Starting off the new year with the world's most exciting, influential tech show, CES returned to an in-person affair with a bang after two years of coming to you in online and hybrid formats. And by gathering companies from around the world under one roof to present their most innovative products and solutions to date, it turned out to be the biggest and best edition of the trade show where we can get a first glimpse at the future of technology.
This year, based on the idea that the answer is always with the customer, LG presented the meaning behind its 'Life's Good' vision by demonstrating how its latest and greatest products and technologies enhance their quality of life and take the user experience to unimaginable levels.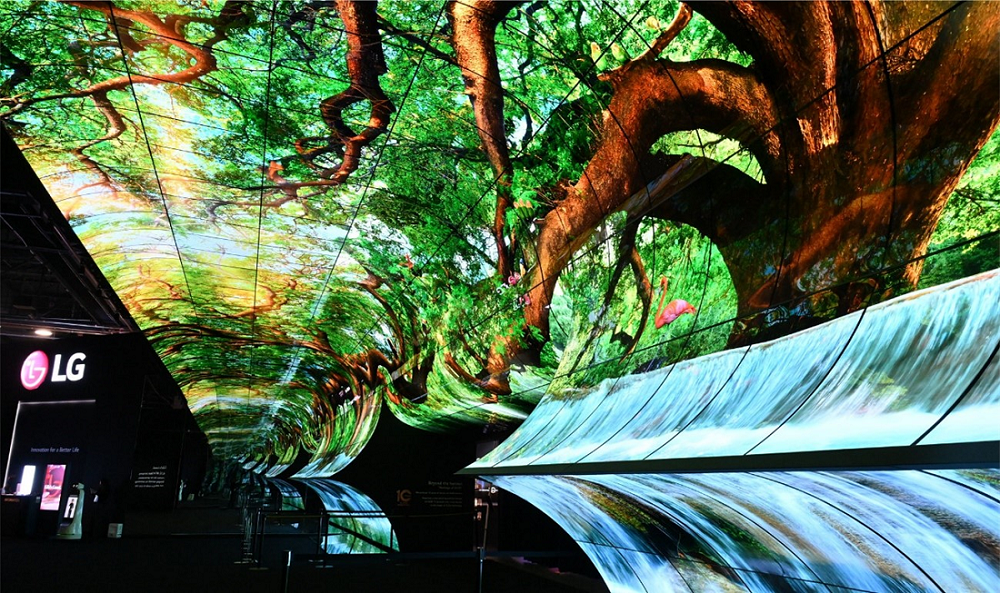 Upon entering the LG booth, visitors passed through the company's latest gigantic OLED installation, which has become the must-see attraction at every CES event of the last decade.
To celebrate the 10th anniversary of LG OLED, this year's OLED attractor, OLED Horizon, comprised 260 flexible and open-frame 55-inch OLED displays which enabled it to take on a new, completely captivating shape inspired by revolutionary OLED's historic legacy as much as its expansive future.
Greeting visitors inside the booth were four ultra-large LG SIGNATURE OLED M (model M3) TVs seamlessly put together to display the most mesmerizing images as they appeared to float in mid-air, untethered by wires or cables. The world's first 4K 120Hz TV with a wireless AV connection, M3 employs a separate Zero Connect box that enables the wireless transmitting of video and audio signals as well as connections to external devices, affording users a simpler installation process and even more freedom when designing the interior of their dream home.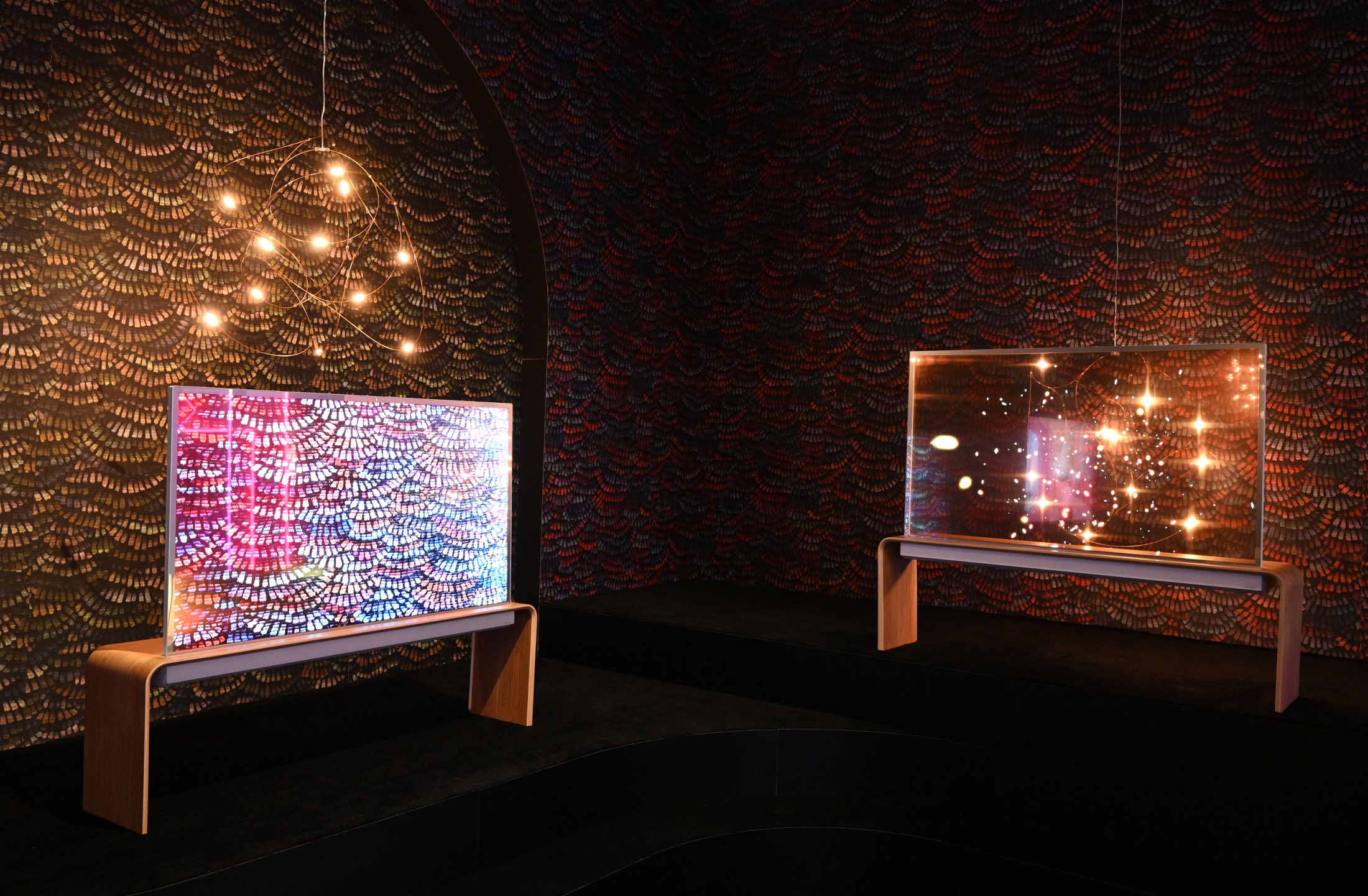 Another great new OLED innovation on display at CES this year, the LG OLED T is just as much a work of art as it is a display, thanks to a beautiful combination of glass, wood and revolutionary transparent screen technology.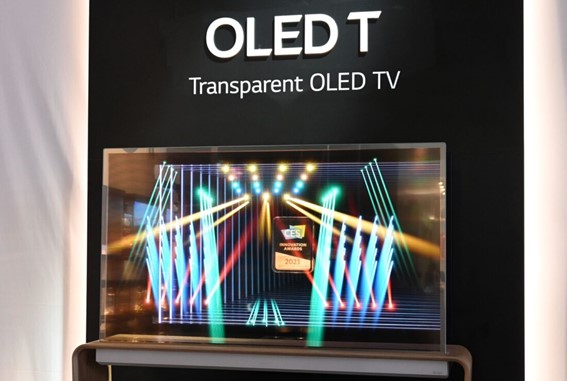 Featuring a wireless AV connection and the ability to see through its high-resolution screen, even when in use, the LG OLED T provides a multi-mix of reality and fantasy that harmonizes on-screen content with physical objects or spaces to create the content of the future.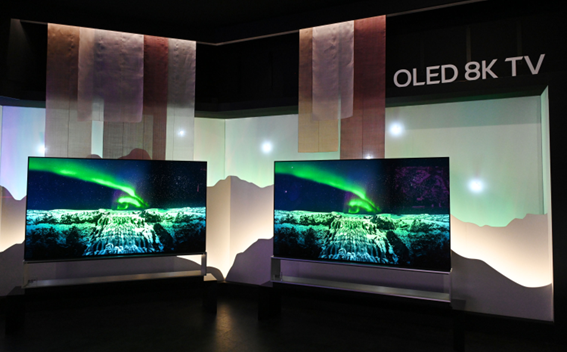 The LG space was also home to other new OLED TVs, like the LG Micro LED model that delivers unprecedented cinematic viewing experiences courtesy of its massive 136-inch 4K resolution screen and rapid 120Hz refresh rate. With a modular design that makes installation and set-up quick and easy, each tile connects wirelessly to eliminate the hassle of arranging multiple cables. Just a few meters away, the ultra-premium LG SIGNATURE OLED 8K TV (model 88Z3) delivered CES attendees the realistic visuals that must be seen to be believed through the detailed, razor-sharp image quality that its giant 88-inch display supports.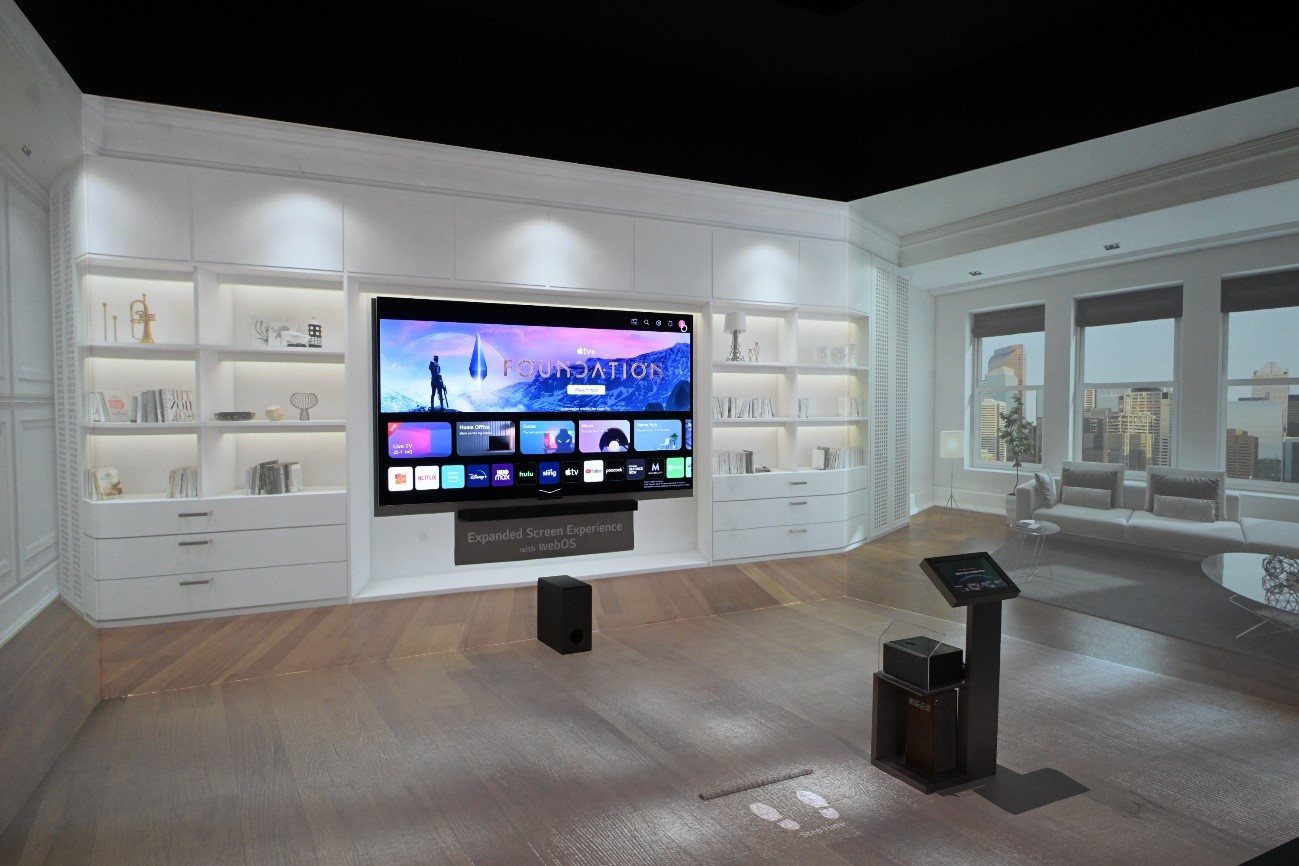 Visitors could also discover how LG OLED TVs synchronize with people's unique lifestyles and tastes, with a special room that utilized the company's 97-inch LG OLED M, LG Soundbar (model S95QR) and projection displays to illustrate a new, incredibly immersive multi-screen experience as well as a look into the multi-sensory possibilities of today and tomorrow.
The power of OLED was not limited to the company's TVs either. Equipped with the world's first 240Hz OLED panel, LG's latest premium UltraGear™ gaming monitors – in new 27- and 45-inch sizes – deliver a record-breaking response time of 0.03 milliseconds (Gray-to-Gray). With an immersion-enhancing 800R curvature, the show-stopping 45-inch model harnesses the immense potential of OLED with a 240Hz refresh rate that guarantees total gaming immersion every time.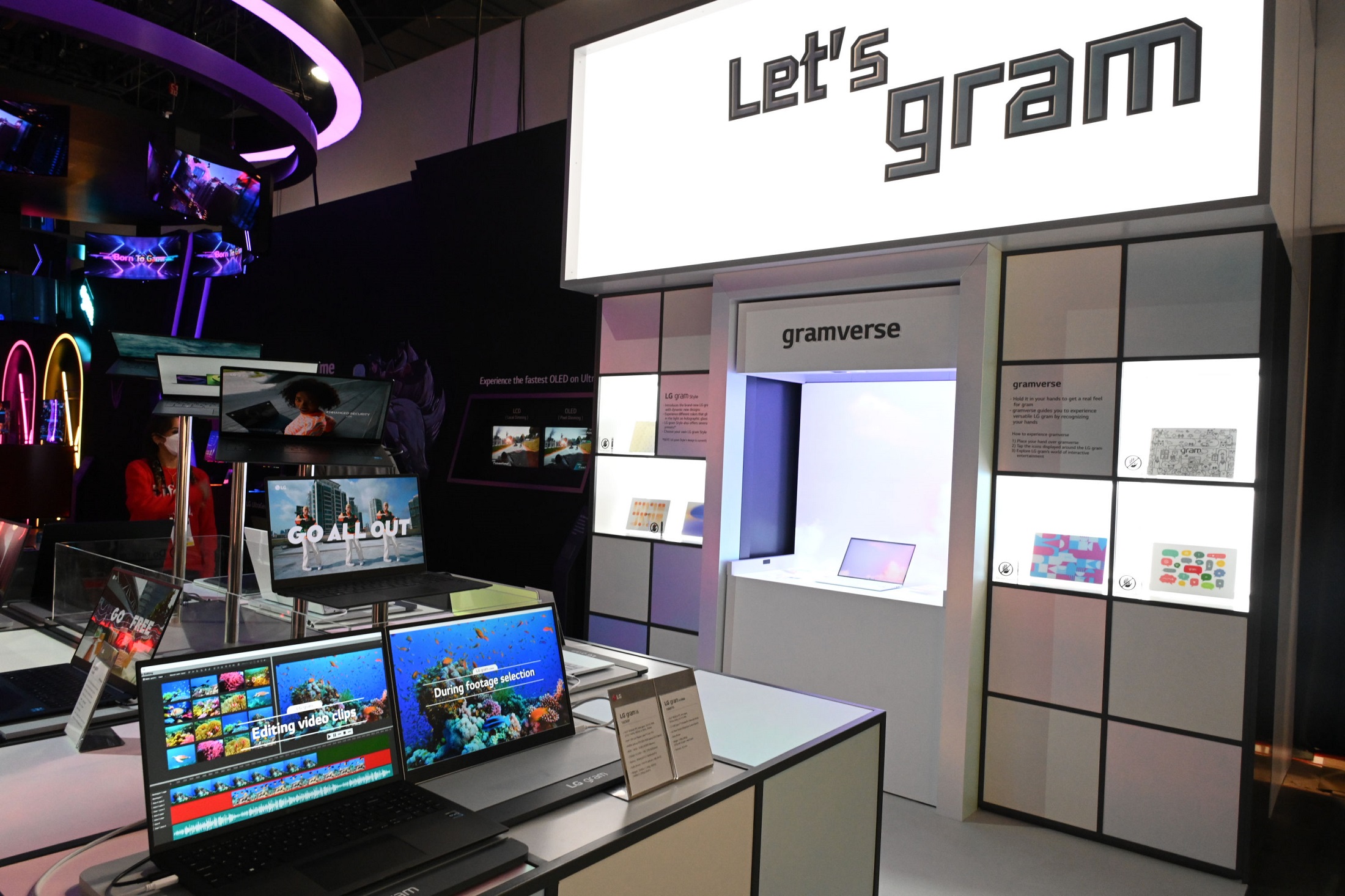 Also celebrating 10 years since the first gram was introduced to the world, LG marked the occasion by revealing two 2023 LG gram models at CES. The thinnest gram ever made, LG gram Ultraslim weighs just 998 grams and boasts a depth of 10.99 millimeters. Also, LG gram Style laptops, which come in 14 and 16 inches, boast an elegant glass design that makes it easier to express their unique style at home, in the office and on the go.
Introducing new products that provide extraordinary brand experiences based on experimental ideas and bold designs, LG Labs made its debut at CES 2023. As a new product within LG, the zone featured fresh new products and prototypes – pluspot, Monshoecl, brid.zzz, hover gym and excicle – that visitors could all experience in-person.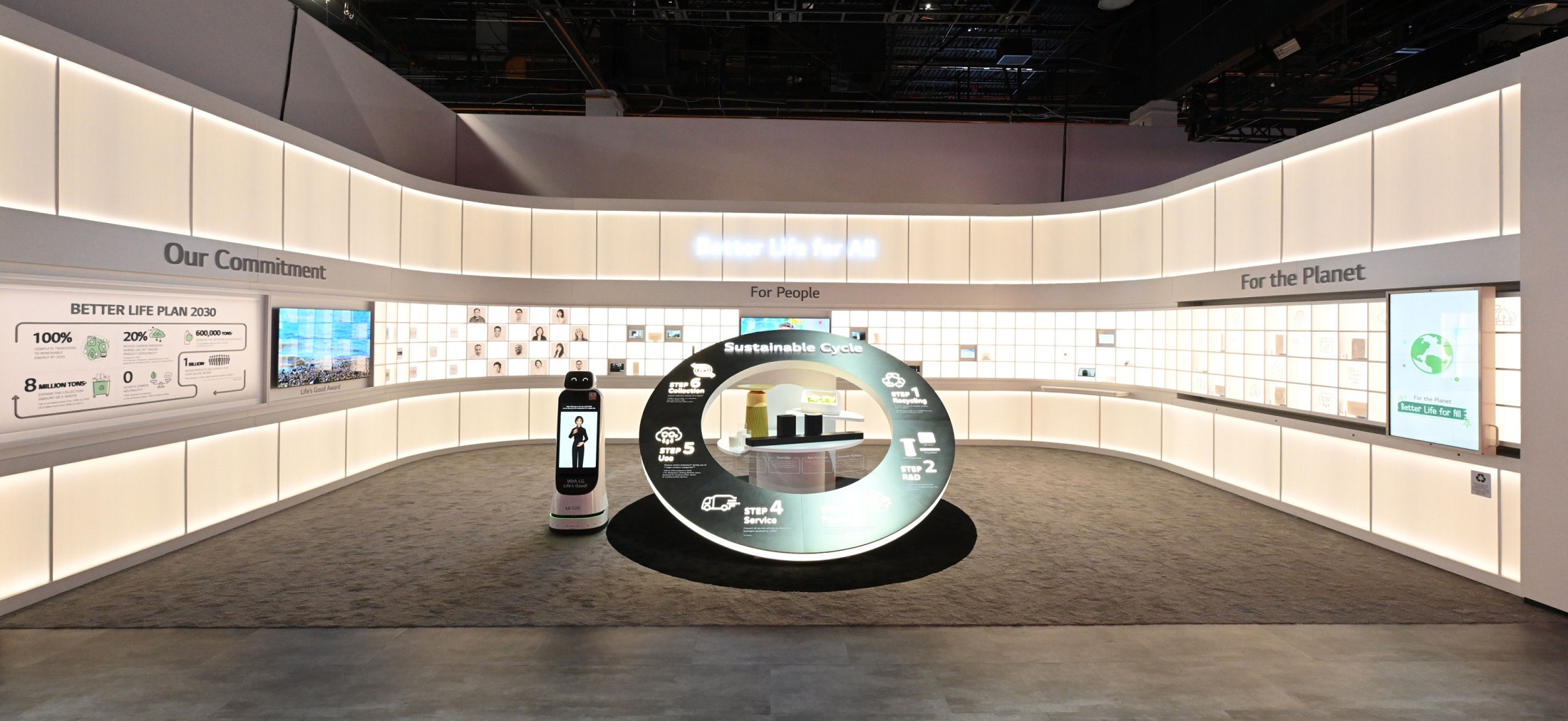 The Better Life for All zone highlighted the company's continuing commitment and efforts to achieve sustainability. This includes the eco-friendly practices it has applied from product design to disposal, as well as the multiple design innovations it has made to ensure everyone, no matter their ability, can easily enjoy the endless benefits and convenience provided by cutting-edge LG products.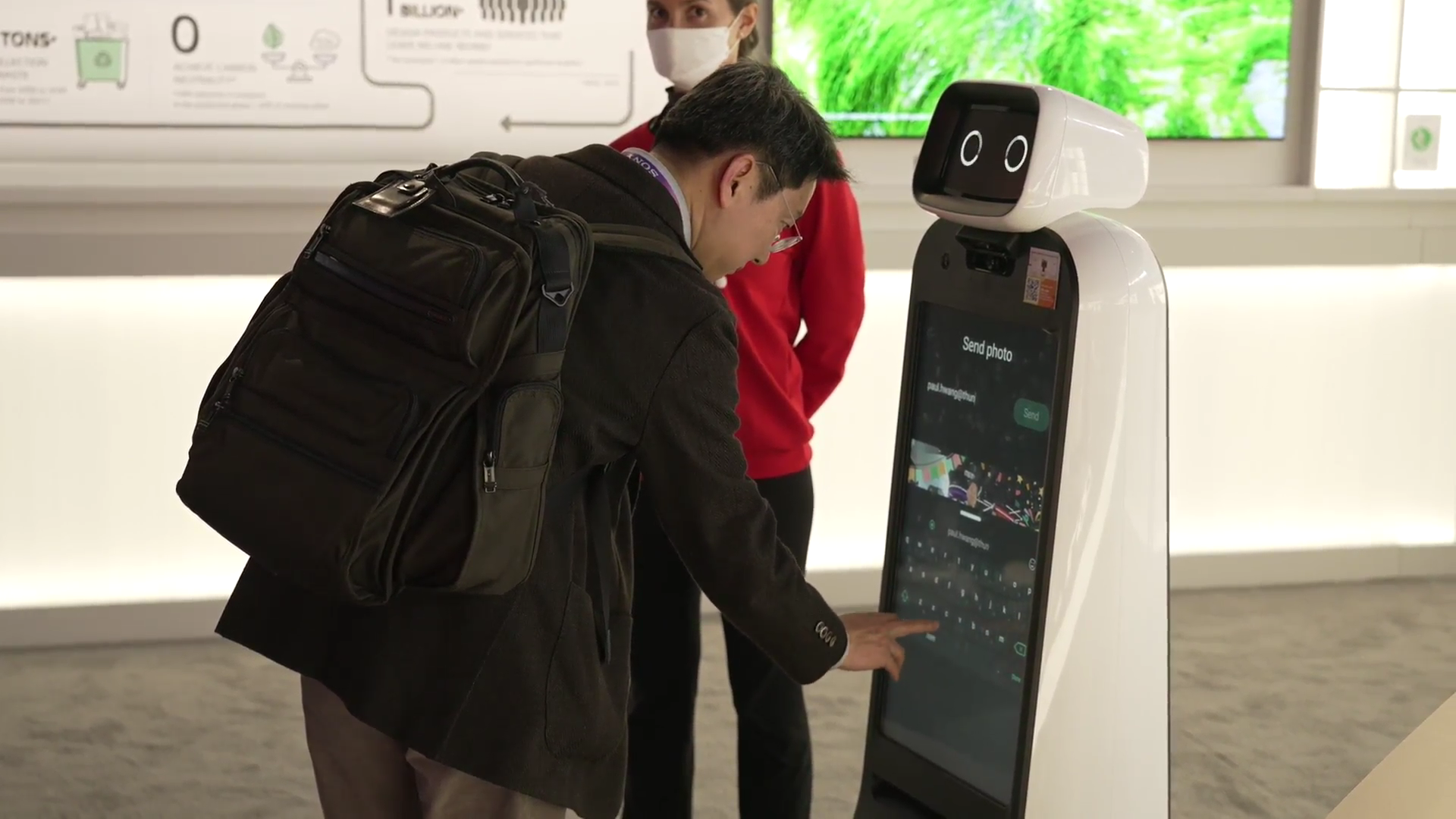 Not only is LG striving to be the most sustainable company, but also the most accessible. This is why visitors could listen to their way around the large LG booth as well as all the major content that was created exclusively for this occasion. Every zone even provided braille inscriptions for the visually impaired.

Embarking on a new era of premium appliances with leading-edge performance and exquisitely refined designs, LG introduced its second generation of LG SIGNATURE products including OLED R, Dual InstaView™ refrigerator, a washer and dryer pair, air conditioner, air purifier and the Wine Cellar.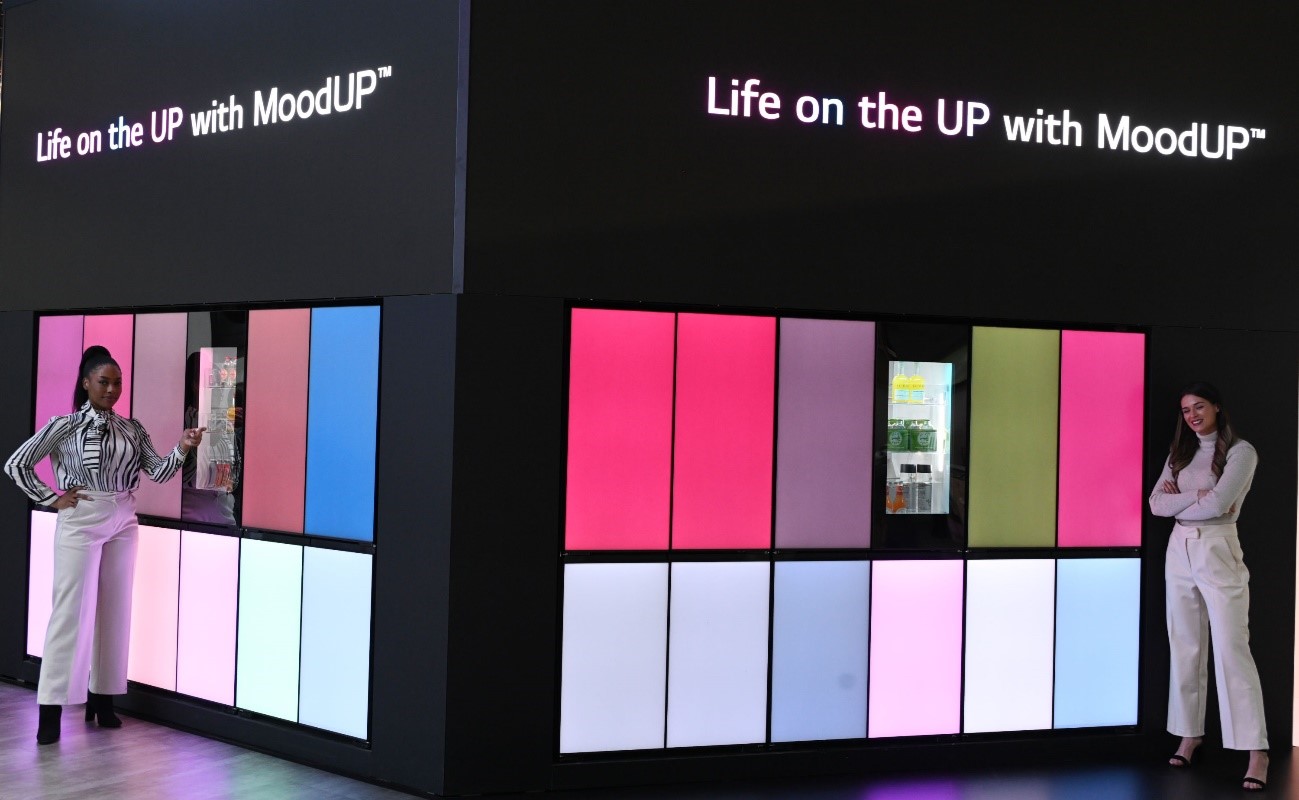 Another eye-catching zone was dedicated to its LG MoodUP™ refrigerators, which exuded an array of vivid colors that captivated CES attendees. First unveiled at IFA 2022, this unique refrigerator can express the user's unique personality, mood or style by transforming the kitchen's ambiance by switching through a wide palette of door colors and providing music streaming to "turn your MoodUP."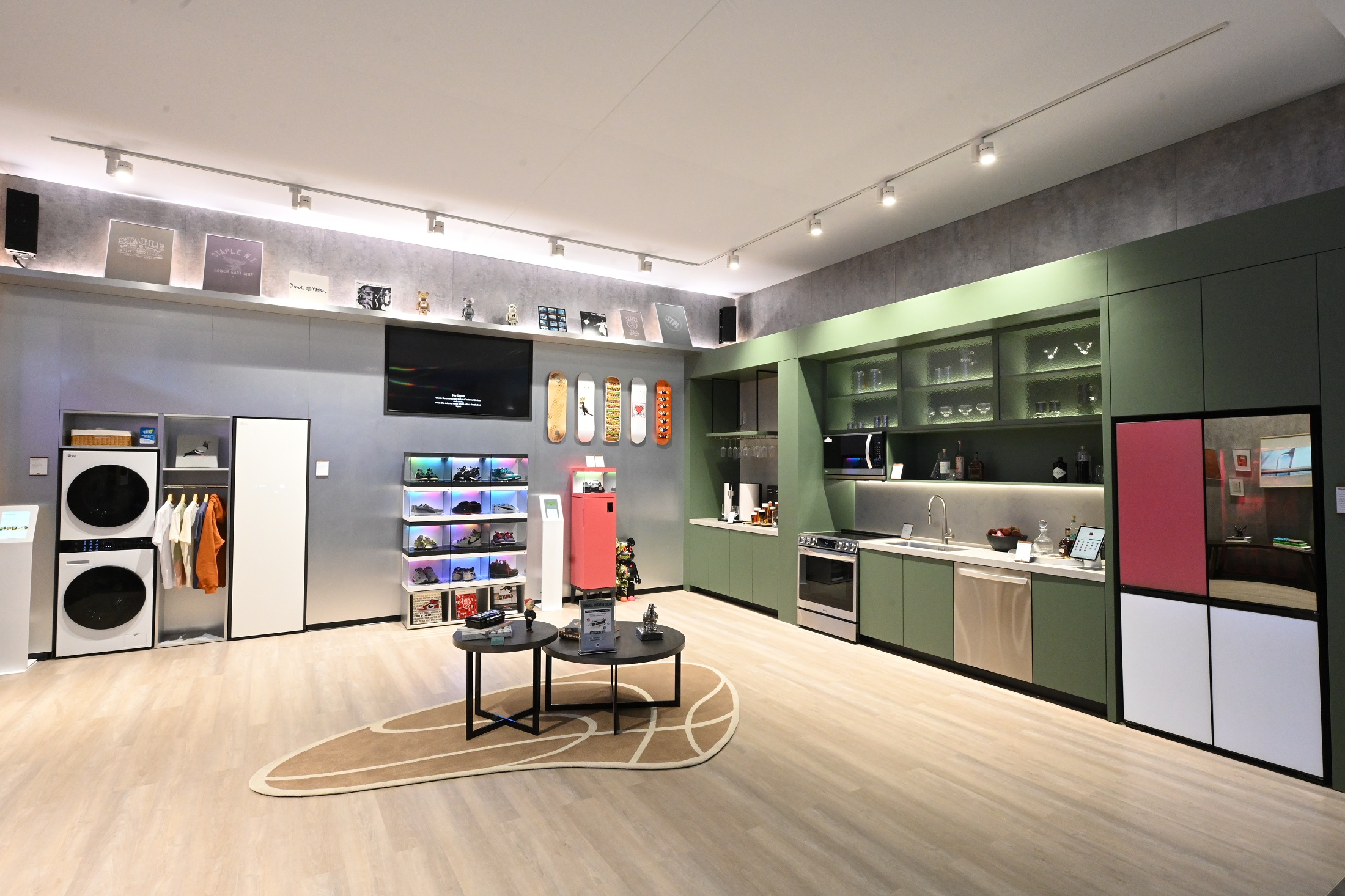 Finally, the Lifestyle Zone was divided into three different sections based on the household's distinct persona: creator, big family as well as the newlyweds and pet lover. Especially the Creator's Room, designed with the famous New York-based designer Jeff Staple, presented the perfect space for trendsetters and creators, with LG ARTCOOL™ Gallery air conditioner, WashTower™, Styler™ and the advantages of LG ThinQ more than enough to satisfy their individual tastes and preferences.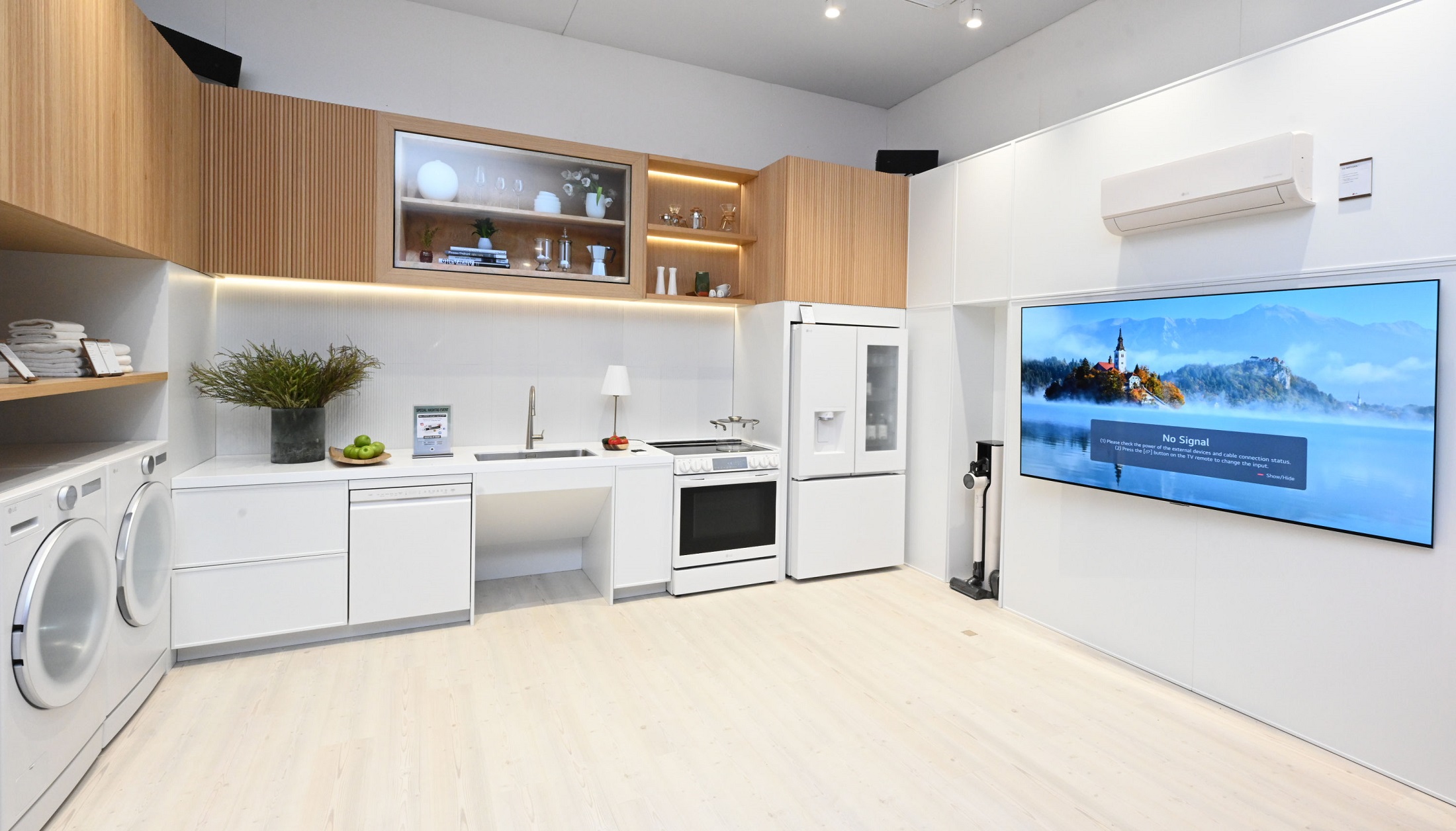 Within the family zone, LG created a smart home fully equipped with advanced, large-capacity appliances supporting LG ThinQ Care Service and ThinQ UP. Meanwhile, the zone for newlyweds and pet lovers utilized diverse products such as LG WashTower, PuriCare Aero Furniture and tiiun which all boast trendy yet minimalist designs, are made from recycled materials and show off incredible features that make them easy to use by people of all abilities.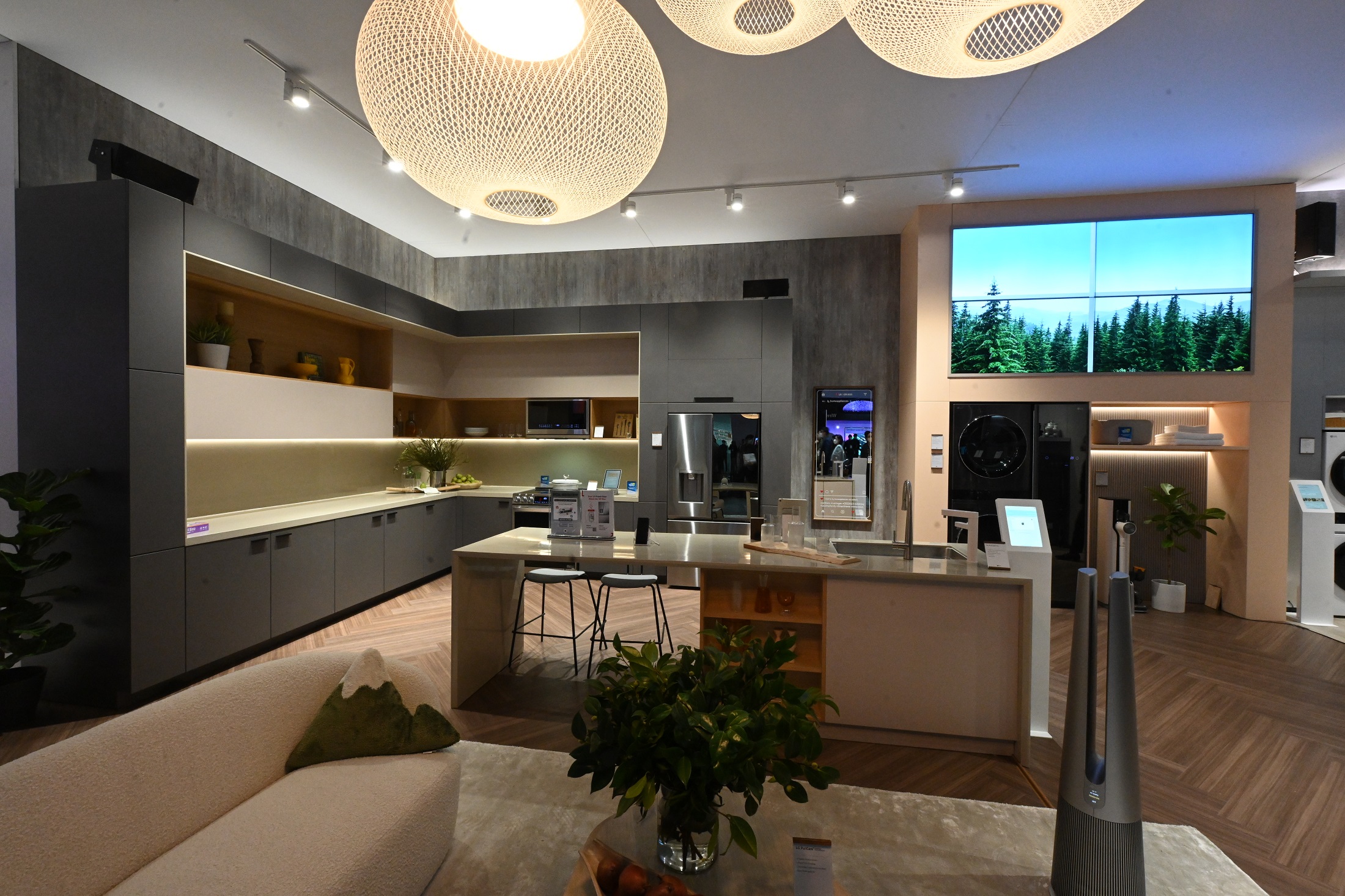 Stay tuned to see how the innovations showcased at CES 2023 better the lives of all customers by subscribing to the LG Newsroom, and make sure you're the first to know what's coming up next for LG!
# # #