January 13, 2023
Novel Innovations Championing for a Better Future for All
LG's business practices and technological innovations reflect a deep-held desire to help improve people's lives and make a positive impact on the planet. LG always believes that Life's Good and aims to create innovative technologies and products that present exceptional values, contributing to a smarter, more convenient way of living and ultimately leading to a Better Life for All. This belief led LG to establish the LIFE'S GOOD AWARD, an innovation challenge that was held for the very first time in 2022.
LIFE'S GOOD AWARD
First announced at CES 2022, the LIFE'S GOOD AWARD gave innovators from all around the world the opportunity to share their novel ideas for technology-driven solutions targeting environmental sustainability – Innovation for the Planet – or accessibility – Innovation for People.
A total of 334 entrants – individuals and groups – from 61 countries participated in LG's inaugural innovation challenge, with four finalists chosen among them by an expert jury comprised of renowned ESG scholars, LG's own executives and the head of LG Technology Ventures. Revealed at CES 2023, Dot Inc. and Day1Lab of South Korea, SOLUTUM of Israel and NONA Technologies of the United States will compete in a final pitching session to decide the ultimate winner.
Read on to learn about the four finalists' innovative solutions that could help solve global challenges and how those solutions align with LG's vision for a Better Life for All.
Innovations Creating a Better Life for All
Dot Inc.: Bridging the Information Divide for People With Visual Impairments
"We want to build bridges that connect the visually impaired to their families, and to society."
Since 2015, South Korea's Dot Inc. has been working on creating assistive technology for the visually impaired, such as the highly inventive Dot Braille Smartwatch. Dot Inc. has more than 120 technology patents to its name and was the winner of Titanium Lion at the Cannes Lions International Festival of Creativity 2022. The company also won Best of Innovation in the Accessibility category at CES 2023.
Dot Inc.'s entry for the LIFE'S GOOD AWARD is 'Dot pad', a display solution designed to bridge the information gap for the visually impaired. With 2,400 braille pins – or 'dots' – which move up and down, the novel device converts images, maps and other diverse digital information from connected devices such as computers and mobile phones into tactile graphics for visually impaired users to feel and comprehend. Thanks to Dot Inc.'s innovative 'Dot Cell' electromagnet actuator technology, the game-changing device is twenty times smaller and ten times lighter than similar types of displays currently on the market, providing a far more convenient way for sight-impaired users to find and access information.
Day1Lab: Reducing Microplastics With Biodegradable Plastic Technology
"We want to see the dawn of a plastic-free world."
Starting life in 2021 as a research team at Korea's Seoul National University College of Engineering, Day1Lab strives to develop alternative plastic materials to solve the global problem of microplastic waste. The environmentally focused startup has been honored with various awards, including the K-Startup Award (Prime Minister of State Award), the Environmental Entrepreneurship Idea Award (Minister of Environment Award) and the SK hynix Startup Idea Award.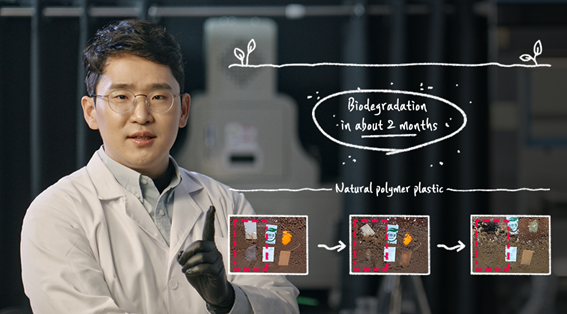 For the LIFE'S GOOD AWARD, Day1Lab presented a carbohydrate complex alternative plastic solution that, according to the startup's internal test results, completely degrades naturally in freshwater after about two weeks, and in the earth after about two months. The jury lauded Day1Lab's waste-fighting invention, noting its superiority over petroleum-based solutions which are the current status quo for biodegradable plastic solutions. With ongoing research in biodegradable plastics for a microplastic-free world, there's much more to come in Day1Lab's future.
SOLUTUM: Bioplastic That Dissolves Without Toxic Residue
"What would you like to leave behind for future generations?"
SOLUTUM is an innovative clean-tech startup that, like Day1Lab, is targeting the monumental challenge of ending plastic pollution. The company has successfully developed a novel plastic material and biodegradable technologies and has been selected as a sustainability innovator by Mass Challenge, the Coller Startup Competition and Seagate.
For the LIFE'S GOOD AWARD, SOLUTUM proposed a new plastic solution that degrades naturally without leaving behind any toxins. The material decomposes almost completely (90.2 percent) when put in freshwater for 56 days, and can be produced on existing plastic assembly lines – factors that have helped SOLUTUM secure a partnership with a leading beverage company.
NONA Technologies: Desalination Solution for Combating the Climate Crisis and Water Scarcity
"Make your own purified water anywhere."
Made up of MIT School of Engineering and Sloan School of Management graduates, NONA Technologies develops water treatment technology that converts seawater to freshwater for industrial and domestic use.
NONA Technologies submitted a creative desalination solution for the LIFE'S GOOD AWARD. Devised in response to climate change and grounded on Ion Concentration Polarization (ICP) technologies, the solution is able to remove viruses, bacteria, salt and debris from water. The new innovation can be applied at a smaller scale than existing desalination technologies and offers the added benefits of higher energy efficiency, lower costs and lighter weight. As such, NONA Technologies' creation could prove immensely useful in natural disasters or water shortages, providing affected communities with a reliable supply of drinkable water.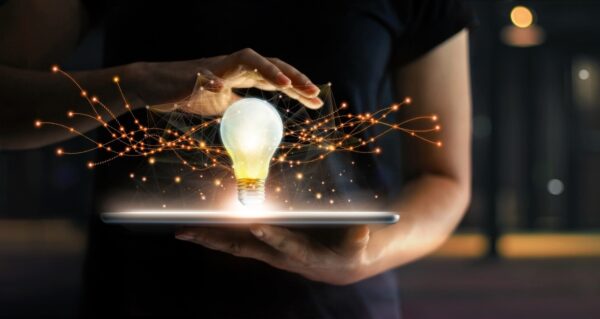 The four finalists of the LIFE'S GOOD AWARD were selected based on the huge potential of their innovations to contribute to a Better Life for All. To find out more about how these warm-hearted, technology-driven solutions can create positive changes for people and the planet, check out the LIFE'S GOOD AWARD Conference, taking place at LG Sciencepark in Magok, South Korea, on January 16.
Tune into the LIFE'S GOOD AWARD Conference YouTube Livestream, and keep up to date with the latest news at LG Newsroom.
# # #