January 30, 2023
Delivering Hope to Flood-Stricken Communities of Thailand
Last year was a particularly harsh one for many families in Thailand, as severe floods devastated large areas of the northeast and central regions repeatedly over a prolonged four-month period. Phra Nakhon Si Ayutthaya, a central Thailand province steeped in ancient history, was one territory that was hit particularly hard by this unprecedented catastrophe.
To restore and preserve the city's infrastructure, historical locations and private homes damaged by this unforgiving natural disaster, LG Thailand initiated a range of activities that took full advantage of the company's expertise and kind-hearted employees as it extended a helping hand to those in need.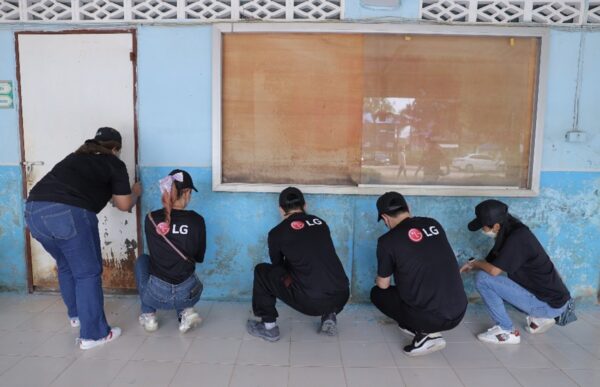 LG recruited a team of over 30 volunteers who worked diligently throughout the day to clear up as many of the smudges created by the flooding as possible and repaint buildings from schools to temples, returning their old, dilapidated walls to their former glory.
Fully understanding that flood-damaged electrical appliances, which are considered daily essentials, must be repaired as a matter of urgency within the affected communities, LG created a registration system where households could sign up to receive inspections and maintenance services as fast as possible. Thanks to this effort, people could bring their devices to a service center or request LG technicians pay a visit to their houses for repairs.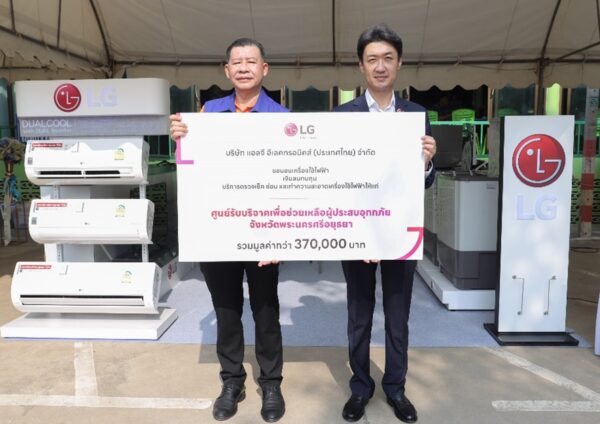 (From left to right) Mr. Prapan Treebubpha, deputy governor of Phra Nakhon Si Ayutthaya and Mr. Sunghun Jung, managing director of LG Electronics Thailand
The company's endeavor to care for locals continues to change lives with a donation of LG appliances and cash totaling over USD 10,600. "Through this and other activities, LG has joined hands with the local government to help accelerate the restoration of the province and improve the well-being of our inhabitants," said Prapan Treebubpha, deputy governor of Phra Nakhon Si Ayutthaya.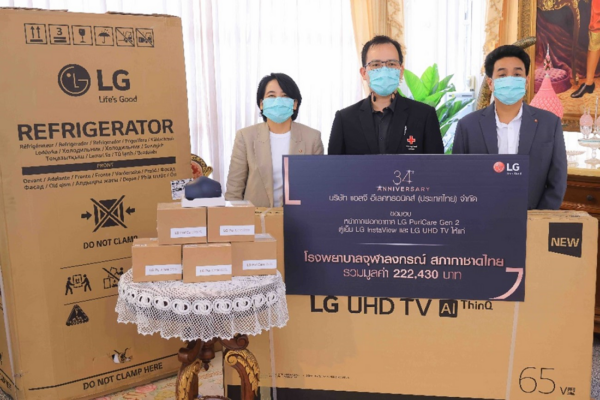 (From left to right) Ms. Arpusara Songkavijit, senior marketing communication manager at LG Electronics Thailand, Dr. Petch Alisanant, assistant director of supporting services at King Chulalongkorn Memorial Hospital and Mr. Amnaj Singhachan, senior marketing manager at LG Electronics Thailand
The flood relief project is yet another embodiment of LG's long-held commitment to improving the overall quality of life and well-being of people across the world, as it strives to promote its Life's Good vision. In July 2022, LG also donated electrical appliances worth over USD 11,500 to the Chulalongkorn Hospital, Thai Red Cross Society and Princess Mother's Medical Volunteer (PMMV) Foundation to support the heroes working in Thailand's medical sector, believing that this donation would benefit the healthcare and livelihoods of all Thai people in time.
Keep following LG Newsroom to see how LG continues its efforts around the world to ensure that Life's Good for all!
Contributed by LG Thailand
# # #