May 6, 2022
[LG SIGNATURE Inspirations] A Legendary Evening With John Legend at Napa Valley
Some things just go together. Like bagels and cream cheese, or a warm summer's evening and a chilled glass of wine. Another perfect pairing is LG SIGNATURE and award-winning artist, John Legend. The premium brand and its world-famous ambassador recently teamed up for a memorable night complete with a special guest list and the unveiling of a special, limited-edition wine from Legend's own LVE label.
The invite-only occasion, themed Timeless Moments with Loved Ones, took place on May 3 at Wappo Hill, the sprawling and elegantly-appointed private residence of Jean-Charles Boisset, the celebrated vintner and co-founder of LVE.
Among the evening's special guests were international style authority, Olivia Palermo, and noted wine critic James Suckling, both of whom also serve as LG SIGNATURE global brand ambassadors. Other VIP attendees included LG SIGNATURE premium customers, retail partners and local and international wine reviewers.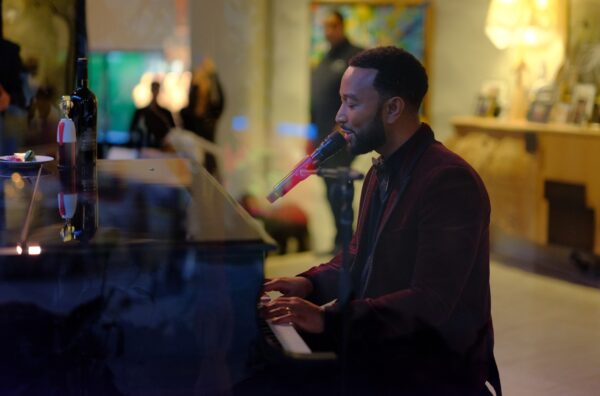 To set the scene, Legend and Boisset were joined by an LG SIGNATURE representative to share the story of the exclusive wine – from the original idea for their collaboration to an inviting description of the full-bodied Cabernet Sauvignon's rich, complex flavors. Guests were then treated to a private concert from Legend himself, with the GRAMMY Award-winning artist performing fan-favorites including "All of Me," and giving a soulful rendition of "You Deserve It All," the song he penned for LG SIGNATURE in 2021.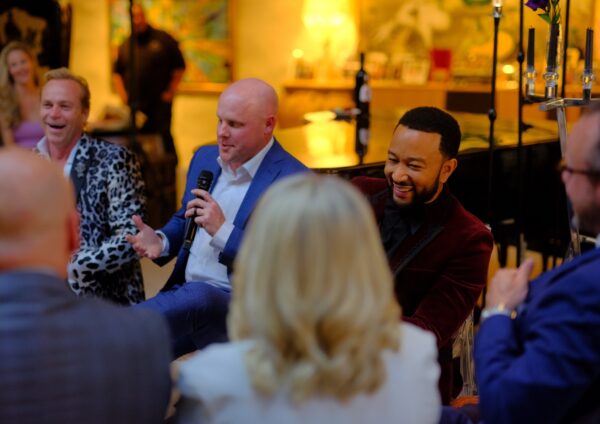 Legend then turned the proceedings over to James Suckling, who hosted a special session on wine preservation, offering practical tips and outlining the impressive features and benefits of the LG SIGNATURE Wine Cellar. And, to finish things off with a flourish, Boisset's head chef Rafael Molina served up a gourmet three-course meal, which was artfully paired with LVE's delectable wines.
The limited-edition Legend X SIGNATURE wine is a 2018-vintage cabernet sauvignon crafted at Napa Valley's renowned Raymond Vineyards. As one of the finest Cabernet Sauvignons, this wine was carefully selected and produced by Stephanie Putnam, director of winemaking at Raymond Vineyards. A delight to drink, the wine has a full, well-rounded flavor profile that owes much to 2018's superb growing season. Offering the precise temperature- and humidity-controlled conditions needed for optimal preservation, the LG SIGNATURE Wine Cellar is the ideal home solution for keeping wines of all types at their best.
Complementing the Legend X SIGNATURE wine's superb taste is a simple label design and sophisticated black bottle that speak to the timeless quality and premium nature of LG's luxury brand. The bottle echoes the look and feel of the minimal Black Diamond Glass used for the LG SIGNATURE Refrigerator, while the premium Textured Steel™ Finish of the LG SIGNATURE Wine Cellar is expressed through the silver font etched into the label. Only 300 bottles of the LVE cabernet sauvignon have been produced, with 50 served at the Wappo Hill event and the remainder set aside for customers purchasing an LG SIGNATURE Wine Cellar.
Regarding the exclusive evening of wine, food and music, Legend noted, "It was a pleasure to celebrate our limited-edition wine with music in such an intimate environment for people to truly experience the magic of LG SIGNATURE and LVE."
The perfect pairing of LG SIGNATURE and John Legend will be back with more exciting collaborations in the future – and you can learn all about them right here on Beyond News.
# # #