May 9, 2022
Leading the Future of Mobility
The future of mobility is just around the corner, with vehicle electrification underway and fully autonomous vehicles getting closer by the day. For some, it may come as a surprise to learn that LG Electronics develops and manufactures many of the core components and technologies now reshaping the automotive experience. In a relatively short space of time, the company has become a major player in the vehicle component business and is doing all that it can to accelerate the arrival of mobility's exciting future.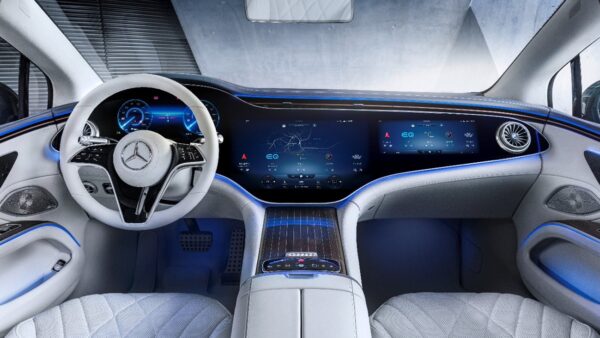 Photo Credit: The MBUX Hyperscreen inside Mercedes-Benz EQS
The company provides solutions – both seen and unseen – to some of the biggest names in the auto industry. One of LG's more visible innovations is to the vehicle cockpit, where it has helped reimagine the entire dashboard and how the driver and front-seat passenger interact with their car.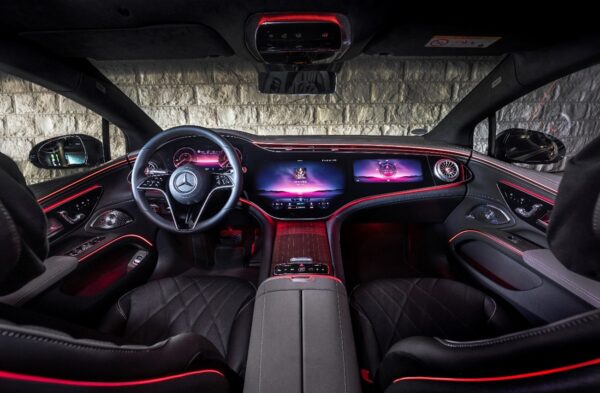 Photo Credit: The MBUX Hyperscreen inside Mercedes-Benz EQS
A perfect example of this is the infotainment (or IVI, a portmanteau of information and entertainment) system LG jointly developed with German luxury car brand, Mercedes-Benz. Featured in the 2022 Mercedes-Benz EQS EV sedan, LG's IVI replaces the conventional mix of a few, small displays and physical knob and buttons with a wide expanse of vibrant, responsive touch-screens offering easy access to a variety of helpful car and on-road information and top-notch entertainment options.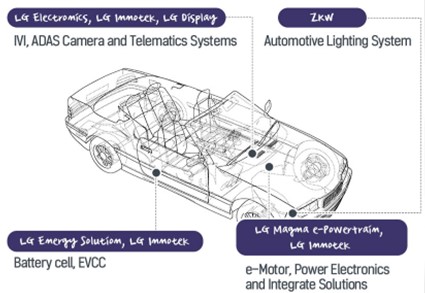 In addition to the LG Vehicle component Solutions (VS) Company, which is the official name of LG's dedicated vehicle parts business, a number of companies from across the LG Group are actively engaged in driving auto innovation forward. LG Innotek and LG Display work collaboratively to produce telematics and driver assistance systems, as well as IVI systems, while LG Energy Solution and LG Innotek have joined forces to deliver battery packs, battery cells and charging communication controllers. Advanced vehicle headlamps and rear lights are provided through ZKW Group, acquired by LG in 2018, and driving units – including motors, inverters and in-vehicle chargers – are being developed by LG Magna e-Powertrain and LG Innotek.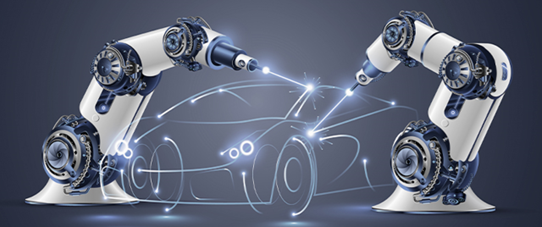 Primarily known as a leading consumer electronics maker, LG recognized early on that its broad range of core competencies – including innovative home appliances and home entertainment technologies – would enable it to compete in the emerging autonomous driving and electric vehicle markets. Its vast experience and know-how in diverse product and tech fields have given LG a strong advantage in the wider future mobility sector, and allowed it to meet rising demand from global automakers.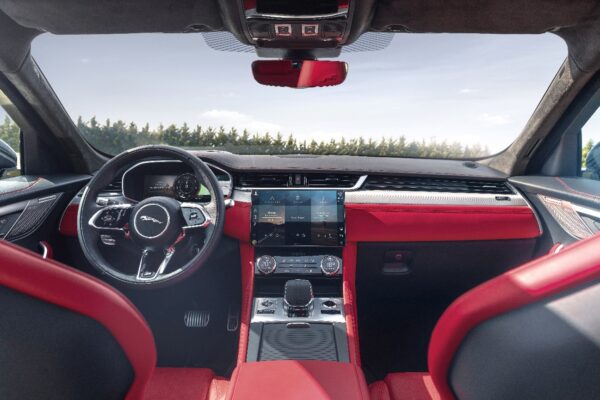 Photo Credit: Jaguar Land Rover
Despite being in the components business for less than a decade, LG has already earned the trust and respect of many of the auto industry's top players. Its state-of-the-art vehicle solutions, including sleek and ultra-intuitive IVI systems, can now be found in the latest premium models from the likes of Renault, Cadillac and Jaguar Land Rover.
Stay tuned to Beyond News for more on how LG is ushering in the future of mobility.
# # #